The smartphone has evolved to be useful in every walk of life, bringing a world of information and utility to the palm of the person holding it.
Today smartphones are used extensively for navigation and are fast replacing standalone personal navigation devices, which are now considered bulky and limited. Most smartphones come with inbuilt GPS (Global Positioning System) that allow them to monitor the device's location using a tracking signal from geo stationary satellites.
Another advantage of smartphones over conventional navigational devices is that handsets can be used to make calls in case of emergencies like accidents.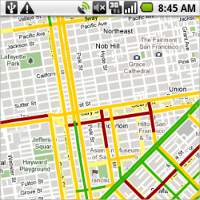 There are applications for smartphones that can assist a driver in better driving. Here we have shortlisted five such applications that every driver who owns a smartphone must install for assistance while on the move.
Google Maps with navigation
When Google Maps was released for personal computers people were in a fix as to why Google launched maps for desktop PCs, but since the day it was announced for mobiles everything started to fall in place.
Google Maps for mobile is by far the most exciting, innovative and, not to forget, free navigation service available for smartphones anywhere.
All the user needs is an active internet connection and the Google Maps application.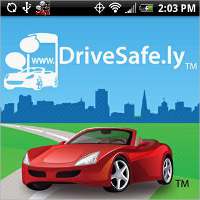 The latest version of Google Maps provides turn by turn navigation even for new places. With altitude, check in, 3D maps and many such innovative services already included in the bouquet one can only guess what will come next: virtual reality maybe!
People say that mobile phones do not distract them while driving. If that is the case with you then you are a great driver, but if not then distractions while driving can cause serious road accidents.
Many times distractions are caused by SMS or an important email that the user was waiting a long time for, and it finally arrives while he is at the wheel.
So, should you not read that message or email? Or should someone read it out to you!

Well, this is precisely what DriveSafe.ly does. The app reads out messages, emails and BlackBerry Messenger messages so the user can focus on the road with his hands on the wheel and not on the phone.
aCar
Driving is one thing, but maintaining a car in good order is another. And, with today's busy schedule it is very easy to forget to get your car serviced on time or check its performance, so that if something is wrong it can be taken to the local shop and fixed.
Well, there is one neat application for this known as aCar. It is the solution to all the maintenance related worries that car owners have.
The application tracks the movement of the vehicle and, based on time and mileage, gives service reminders to change the engine oil, air filter, or to service the car etc. The application also allows users to calculate the car's mileage. They also get to compare data over time to get a fair idea of how the car has been performing.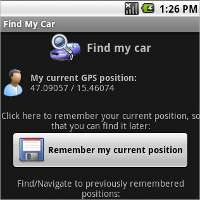 Find my Car
With parking lots getting filled with cars it is becoming increasingly difficult for people to locate their vehicles in the evening.
Find my Car, another universal application, tracks the location of the car using GPS and helps the user find his way back to the vehicle.
All the user needs to do is record or pin the location where the car is parked and the application remembers the coordinates for the way back later on.
Car Mode
Most of the time users struggle to put their phones on loudspeaker while driving and then they fiddle with menus, which causes a lot of distraction and might lead to a road mishap as well.
Car Mode is the right application for all such problems. When turned on, this app puts the phone on loudspeaker-only mode so that all the calls received thereafter are transferred to the phone's inbuilt loudspeaker, automatically leaving the driver's hands free for driving.