If you are aspiring YouTuber you have probably realized how important audio quality is. If you are recording with your smartphone and want to upgrade the audio experience you can use an external microphone with your Android or iOS smartphone. In this article, we have narrowed down the Top 5 best smartphone microphones that are available today. All the microphones are available online on Flipkart & Amazon. We will be comparing all the special features that are available on different microphones to see which one is best for your needs.
1.Rode SmartLavPlus Lavalier Microphone(Rs. 4,590)

While it might be expensive for some people, the Rode SmartLavPlus is the best microphone money can buy for use with your smartphone. It is a Lavalier Microphone meaning that its very compact and can be used while taking interviews. It uses a TRRS (Tip Ring Ring Sleeve) Jack. Check if your smartphone is compatible with TRRS. It features a high-quality Omni-directional condenser capsule. With this, you can record clear sound in the preferred direction without a lot of background noise. The cable is long and is Kevlar reinforced and comes with a windshield, a durable mounting clip, and a pouch. The frequency range of the Rode SmartLav+ is 20-20000Hz. The microphone has a 1-year warranty.
2. Audio Technica ATR-3350iS Omni Lavalier Microphone (Rs. 2,849)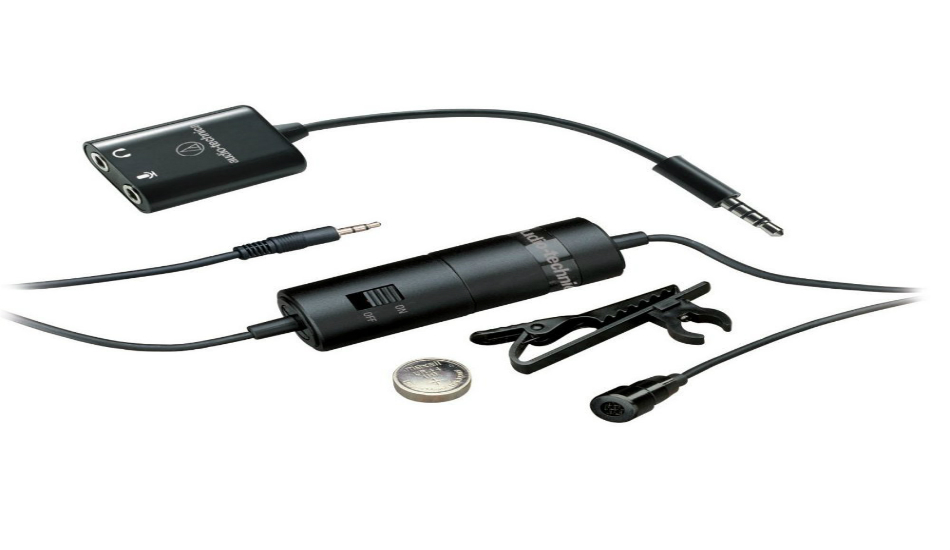 The Audio Technica ATR3350IS Omni Lavalier Microphone is another great microphone that won't break the bank. This is a newscaster-style miniature microphone which is significantly bigger than the Rode but also features Omni-directional pattern. With the Omni-directional pattern, the microphone picks up audio from all directions. The microphone has dual 1/8" output plugs that can be connected to a camera, DSLR, handheld audio recorder or a mobile phone. To connect it to a mobile phone you need an adapter which is included in the box. It can record audio in both right and left channels. The microphone comes with a clip, an LR44 battery, and a foam windscreen. It has a frequency range of 50-18,000Hz.
3. Boya Omni-directional Lavalier Condenser Microphone (Rs. 1,340)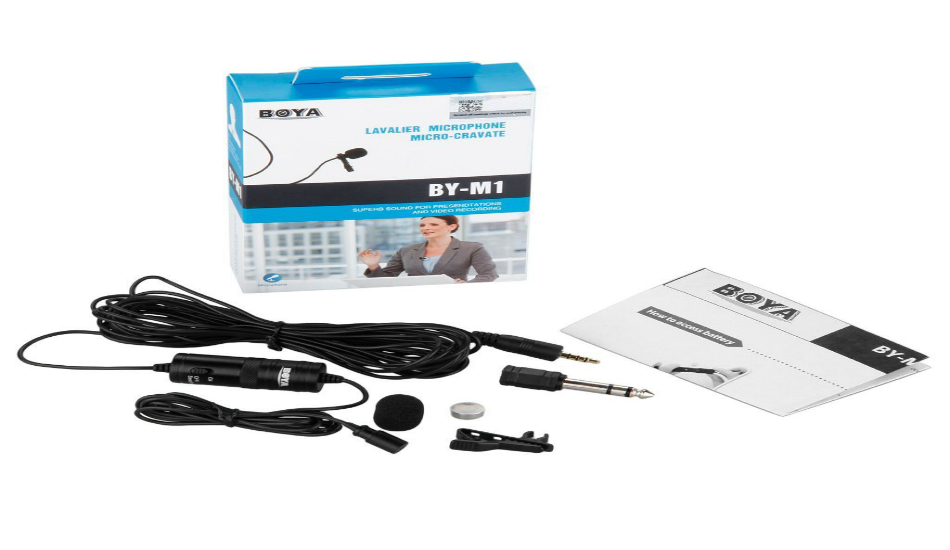 Another great budget option is the Boya Omni-directional Lavalier Condenser Microphone. The microphone comes with a 20ft cable that can be used with DSLRs, Cameras, and smartphones. especially useful when recording interviews with the phone at some distance. You can use a 1/4" adapter to use it with your smartphone that is included in the box. It comes with a metal lapel clip, a foam windscreen, an LR44 battery and a leather pouch. The microphone cuts out a lot of background noise with the help of the Omni-directional pattern and allows for more clearer vocals.It has a frequency range of 65-18,000Hz
4. Generic Clip On Mini Lapel Lavalier Microphone (Rs. 172)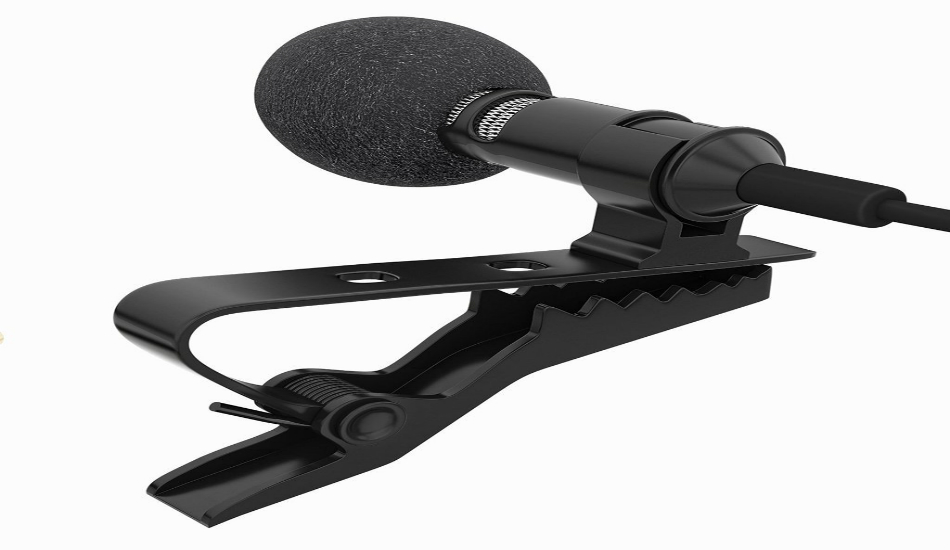 If you are on tight budget but still want to improve your audio quality you can check out this Generic Clip on Mini Lapel Lavalier Microphone. The microphone features the Omnidirectional pattern. The Microphone features a 3.5mm jack and a clip. It makes use of the TRRS jack to record audio via your smartphones. The cable is 1.5 meters long. This microphone offers extreme value for money, though we suspect it will work better in relatively controlled environments with low background noise. It has a frequency range of 20-20,000Hz.
5. JT Handheld Wireless Microphone with Bluetooth Speaker (Rs. 667)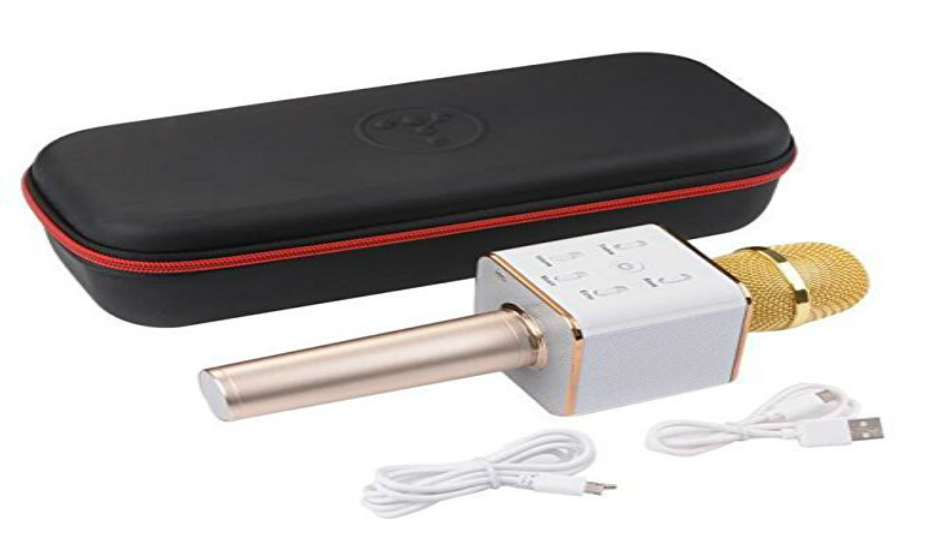 If you are looking for something fancy you should check out the JT Handheld Wireless Microphone. This is a handheld condenser microphone that doubles up as a portable Bluetooth speaker. As it features Bluetooth you can connect it to your smartphone wirelessly using the app or also via the 3.5mm audio cable that is included in the box. It is perfect for singing or recording instruments as well as taking interviews or podcasts. Along with the audio cable the microphone comes with a USB cable for charging and a storage box. It has a frequency range of 100-10,000Hz.