Winston Churchill once said, "There is nothing wrong with change, if it is in the right direction."
It seems these words have inspired Micromax to create a new brand 'Yu'. The journey of Yu started in India a month back with the unveiling on Yu Yureka, a budget smartphone based on Cyanogen operating system for Rs 8,999.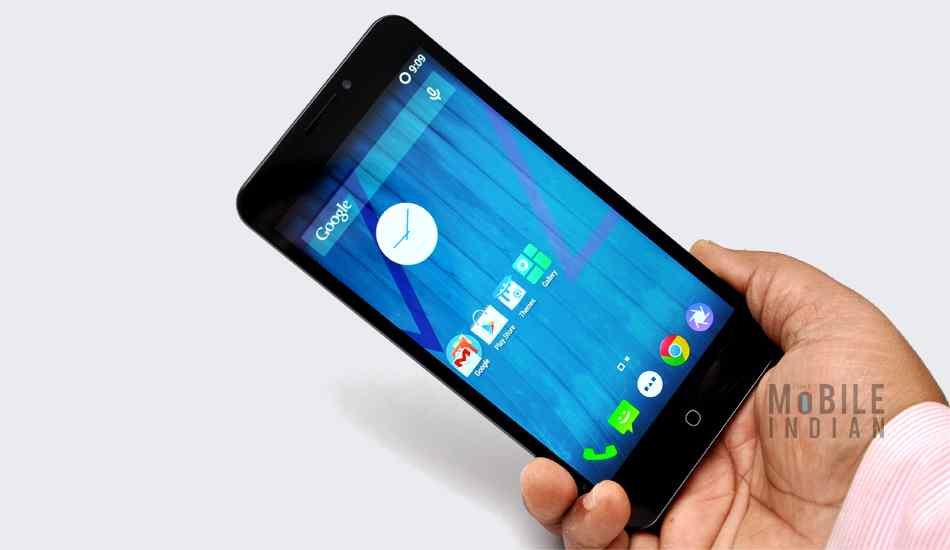 But, is Yu Yureka a step in the right direction? Let's try to decode this in this review.
Why did Micromax create a new brand?
With growing competition from brands like Xioami and Motorola, who sell their smartphones only via e-retailers, Micromax had to do something to maintain its edge in the handset market. So, they created Yu – a brand targeted at youth who do most of shopping online and always seem hungry to get something extra from their mobiles that too at reasonable price. So in short, they wanted to launch a brand that will sell products exclusively on online shopping portals.
Look and feel
Though, Yu Yureka is from the Micromax family, but it looks a bit different (budget smartphone category). The plastic back panel feels quite tough and gives a good grip thanks to its rubberised finish. The grey colour also suits the phone well. The power on/ off button and volume rocker are placed on the side panels, right and left side respectively, and are easy to access as well as quite soft to touch. It has removable back panel under which lies two SIM card holders and the micro SD card slot.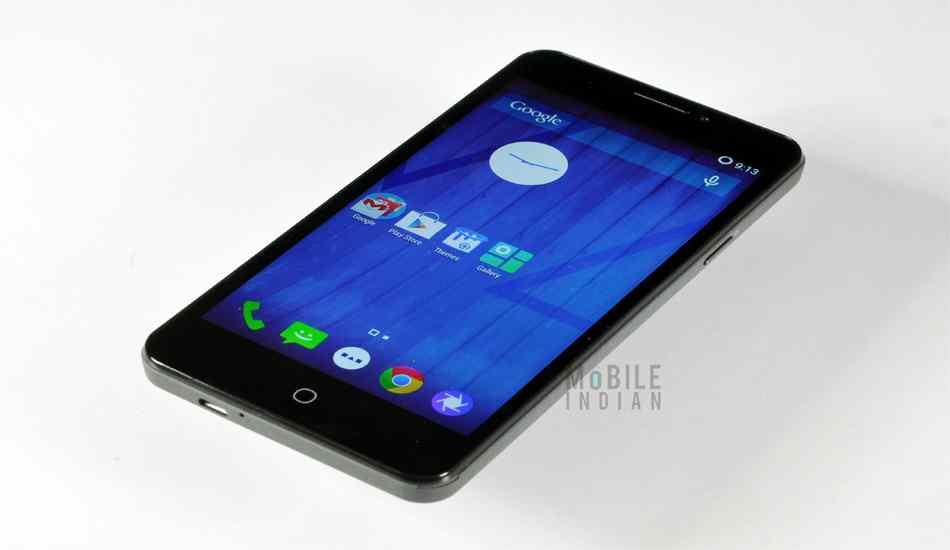 In the back, lies a 13 megapixel camera along with a flash and speaker grill. On the front panel, there a three capacitive buttons – home, return and menu, at the bottom of the panel while a camera is above the display.
Over all in terms of looks with curved edges it looks simple yet beautiful. It is easy to handle and is not slippery.
Display
The Yureka comes with 5.5 inch display which uses an IPS panel and thus viewing angles are decent. The display has also Corning Gorilla Glass 3 protection. However, the display has only high-definition resolution and not full HD resolution which seems necessary for such a big screen. But, keeping in mind the price of this device, it is a non-issue.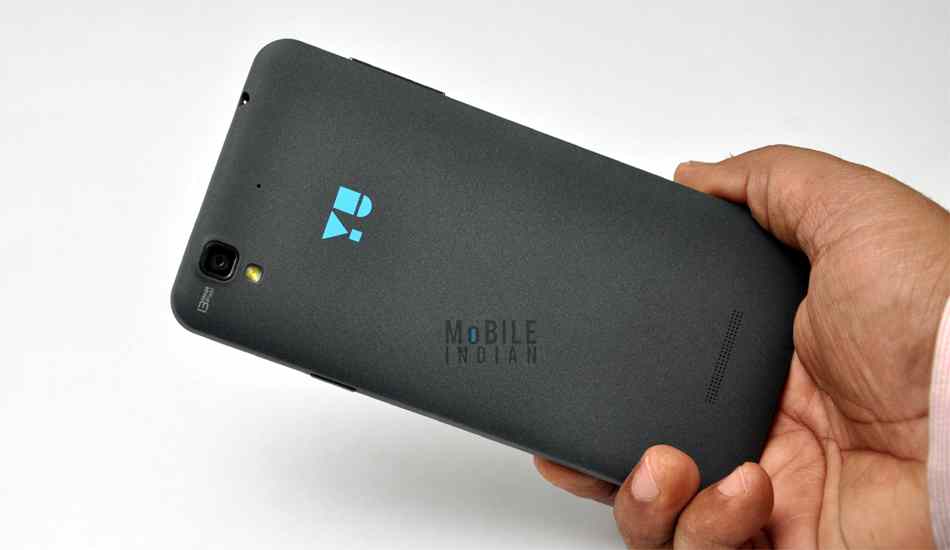 At maximum brightness, it is easy to read text in bright sunlight and the colour reproduction is quite decent in Yureka. Also, watching movies and photographs is a pleasurable task.
Performance
The Yu Yureka comes with 64 bit, Snapdragon 615 octa core processor that has a clock speed of 1.5 GHz and is coupled with Adreno 405 GPU. It has huge 2 GB DDR3 RAM too. Moreover, the Yureka has 16 GB of inbuilt storage, out of which around 12 GB is accessible to the user. You can anyway use up to a 32 GB micro SD card in the expandable storage slot.
During the review process, I never encountered a lag or delay while using the Yu Yureka, except for a couple of occasions when my mail and Facebook widget just wouldn't open. It could be due to some issue with Cyanogen OS. Even playing heavy graphic games was a smooth affair. Speaker volume is slightly on the lower side. But, as far as call quality is concerned it is very good. Also, except one pre loaded app, YuUniverse which is infact a browser based app, there is no bloatware on the phone.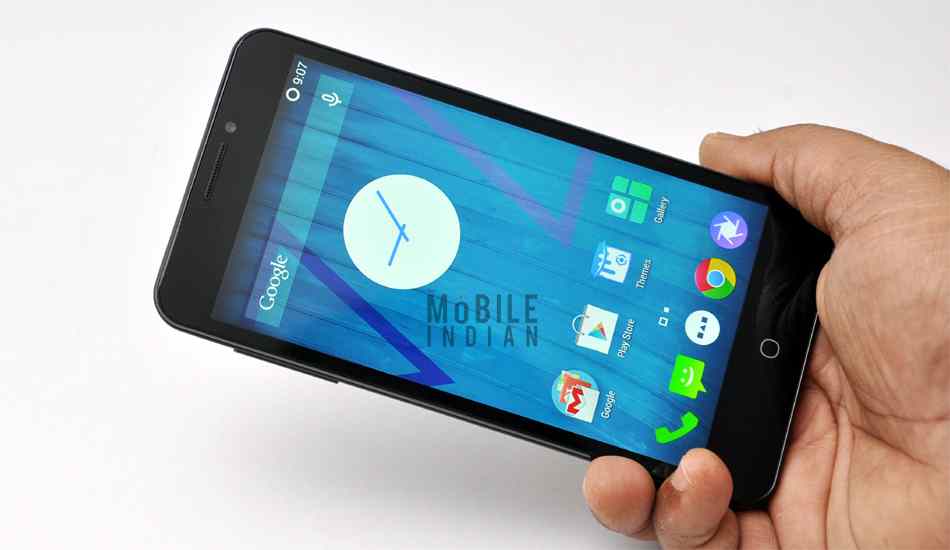 Keeping in mind the price tag of Rs 8,999, Yu Yureka's performance can be termed as impressive. Even during multitasking Yu doesn't show the sign of slowing down.
Cynagon effect
If you have used an Android-based smartphone earlier, you wouldn't find any problem in using this phone as well. Out of the box, user interface will look like any other stock Android UI with slightly different icons.
But the real fun of Yu Yureka lies inside with the Cyanogen OS that offers plenty of customising options which are not available in usual Android smartphones. The option to customise, the phone can be accessed from the menu button at the bottom of the display screen and setting. You can change the theme, icons, fonts, boot animation and even actions performed by physical buttons. To top it up, if one wants to get the functionality of three capacitive buttons – home, menu, return on screen that can also be done. Also, one can assign different actions to these three buttons for long press and double tap.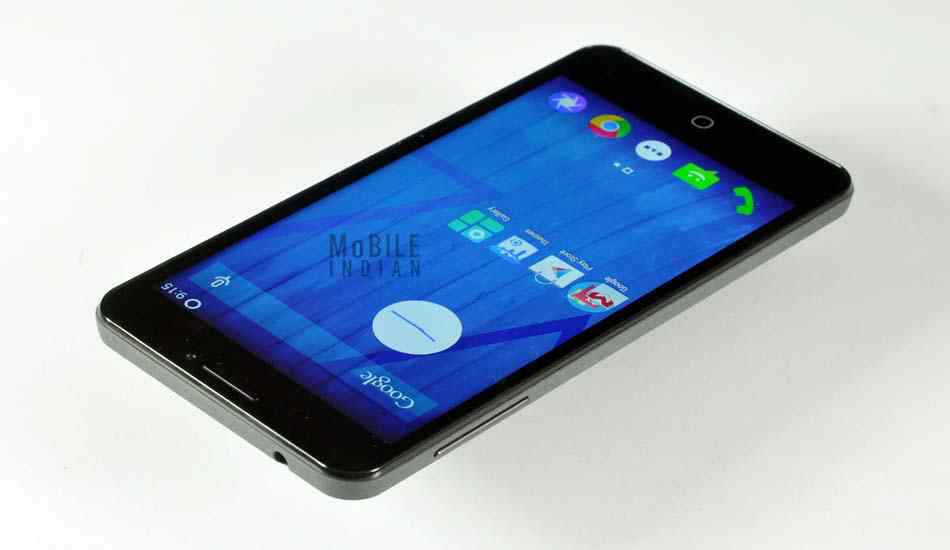 Next, one can explore to customise lockscreen. To start with one can choose from one of the security methods – PIN, pattern, Face unlock, slide and password, to unlock the phone. Also, one can double tap screen to lock and unlock the display like what LG did in a couple of phones.
One can even customise the top notification drawer to choose what to display and how to display. One can also grant or deny access to private information to different apps in order to prevent misuse.
If you hide some of your photographs, files or videos you can make use of hidden folders which will be password protected. On top of that, power users can even root the phone without voiding the warranty which we didn't do for it being a review unit.
It is not that the above-mentioned features are not available in other Android smartphones. They are but in silos.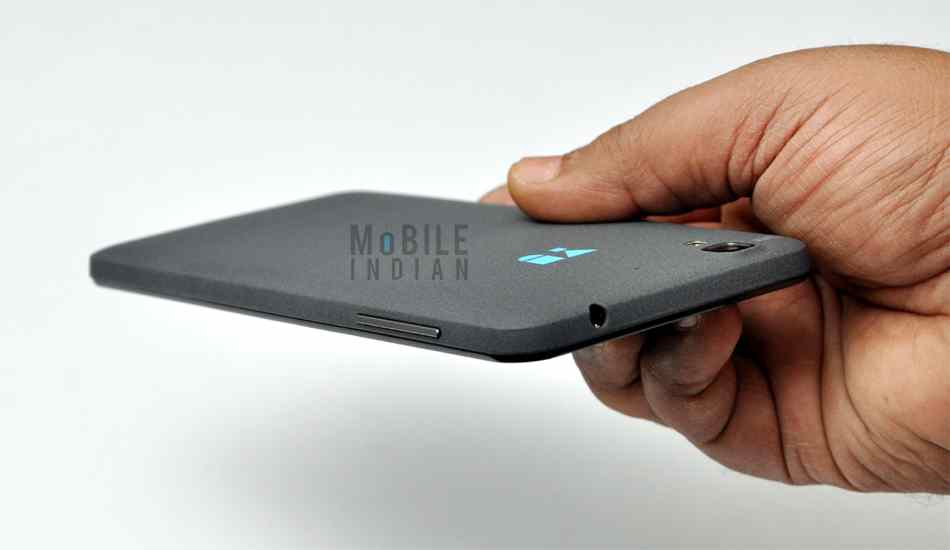 Now comes the most highlighted aspect of Cyanogen which most of the users might not use unless and until they are geeks. You can access its Bootloader, Kernel, and can root it without worrying about warranty. Yes, you heard it right; for the first time perhaps, a company is giving full warranty even if you root the device.
But don't rejoice too much. If you have never rooted your smartphone or have never felt the need to do so, then limit yourself to only activities mentioned above this paragraph. Rooting is always a risky adventure during which you may render your device useless if you the process goes wrong.
Camera
The Yu Yureka has a 13 megapixel rear camera with f2.2 aperture and Sony Exmor sensor and 5P lens. The camera can capture slow motion videos in 30 FPS. In the front, it has a 5 megapixel camera with 4P lens and OV5648 sensor.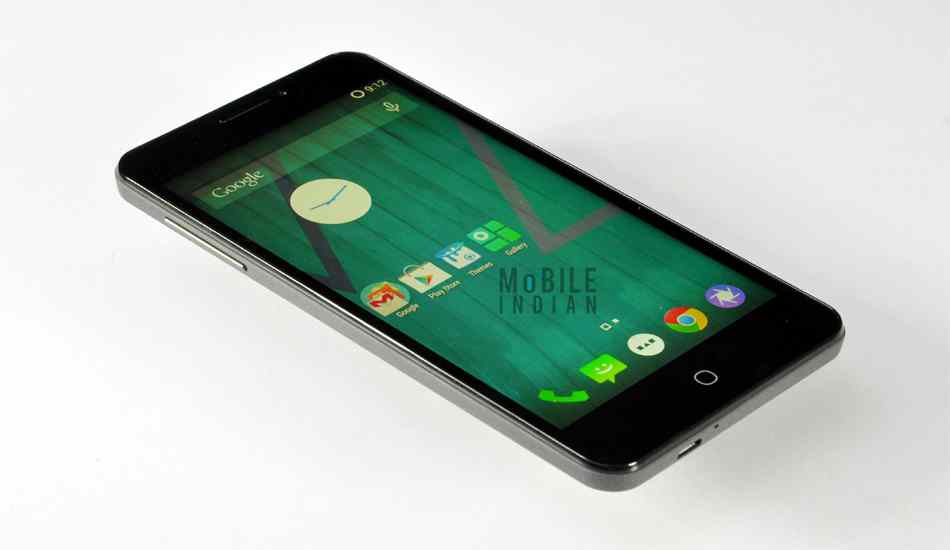 During the review process, I tested the camera capabilities in different conditions. I was not quite happy with the output in low lighting condition where the snaps have a lot of noise and detailing was missing. On the other hands, in good lighting conditions, pictures were acceptable with a good colour reproduction but missed out on fine detailing. Keeping is mind that Yureka is a budget smartphone I will say overall it gives just acceptable performance in camera department.
As far as the front camera is concerned I felt that pictured captured using it had better detailing as compared to rear camera. In short rear camera was was quite good.
You can check out the pictures we clicked using Rear camera of Yu Yureka here.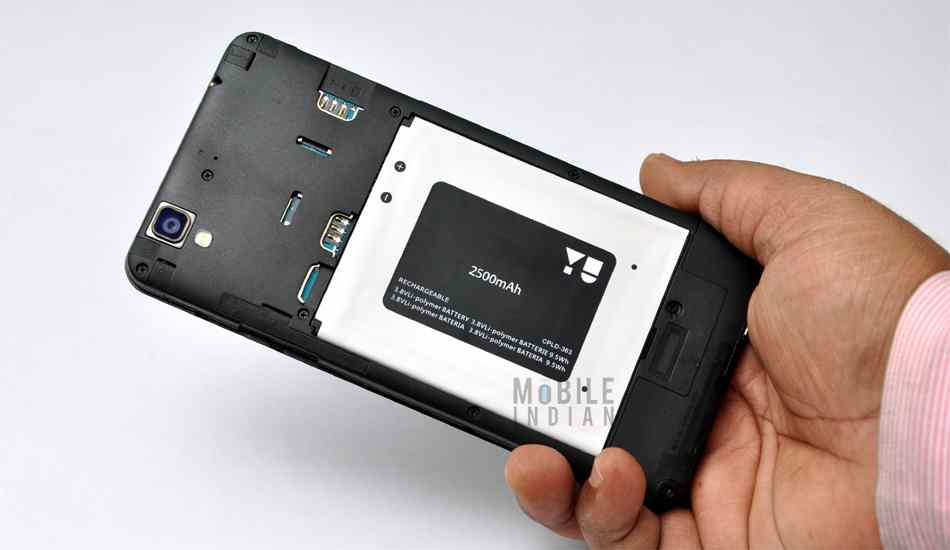 Network and Battery
Yu Yureka, is a 4G ready phone but since the network is not available in Delhi we couldn't test it but I had used its 3G connectivity to the fullest and it was quite speedy. We didn't face any call drops in this dual SIM handset either and quality of voice call was good through out the review.
Now coming to the battery back up, I was quite disappointed with it for the initial two days of my review process as for medium usage I was getting just 4-5 hours of back up. But things changed after the device was fully charged and discharged a couple of times. There was a dramatic change in battery report card after the initial hiccups.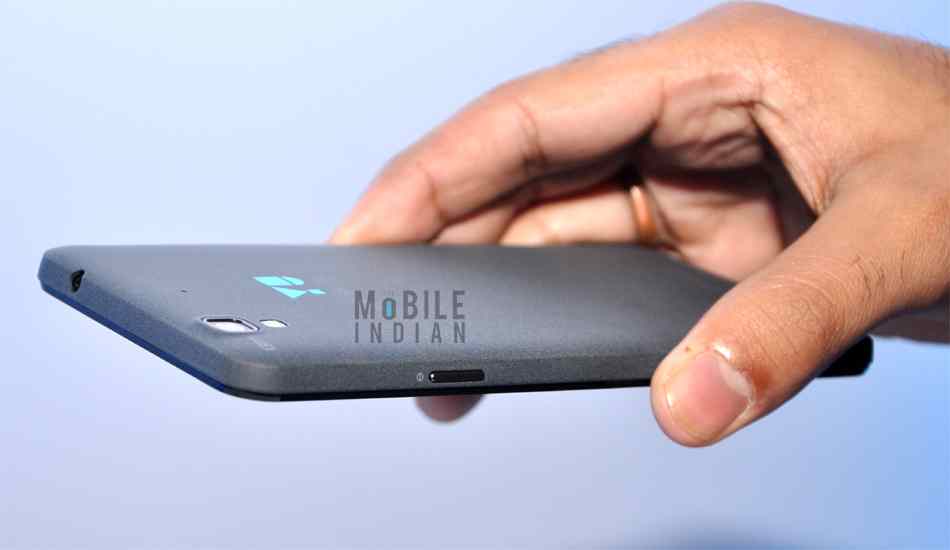 Three email accounts, three social media sites including Facebook and Twitter, 2.5 hours of calling, around 20 minutes of surfing on YouTube, clicking around 25- 30 pictures and to top it compulsive disorder of checking phone after 20 or so minutes I was able to sail through the day with around 10 per charge still remaining. In short I was able to get around 8 hours of battery backup on one single full charge.