Yesterday at an event in Delhi, Yu, a subsidiary brand of Indian handset maker Micromax, launched its second smartphone called 'Yuphoria' for Rs 6,999. It will be available from Amazon.in and registration for the same has commenced. It will start shipping from May 28.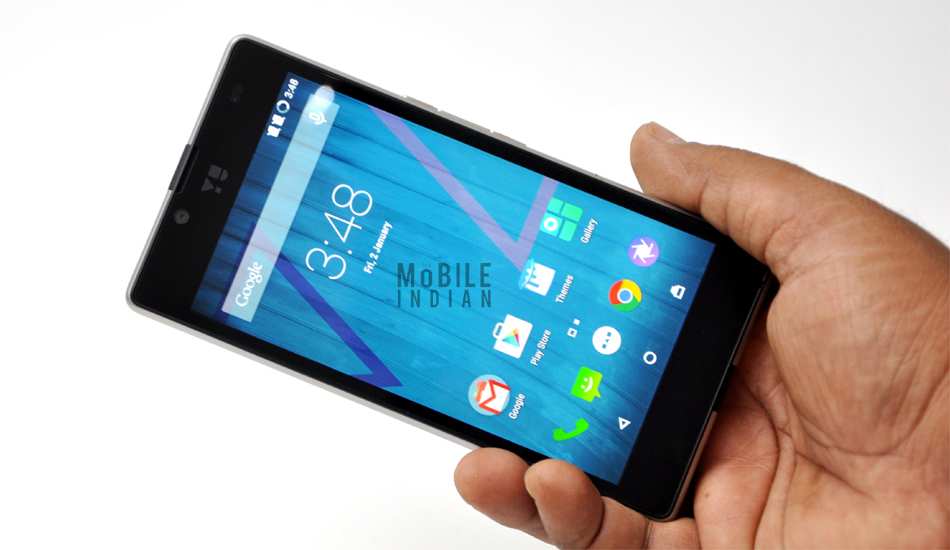 The challenge for Yu before the launch of Yuphoria was to match the expectation of consumers who had given a tremendous response for their first smartphone, Yu Yureka. But did Yu meet the challenge? Let's find out.
What do the specs say
Before we dwell into anything else let's have a look at its spec sheet. The Yu Yuphoria runs on a 64 bit Snapdragon 410 quad core processor that has a clock speed of 1.2 GHz. On the storage front it has a 16 GB ROM and 2 GB RAM. It has a 5 inch display with 294 ppi pixel density and a Gorilla Glass 3 protection. In the camera department, it has a 8 megapixel rear camera with F/2.2 aperture along with a flash and a 5 megapixel front camera.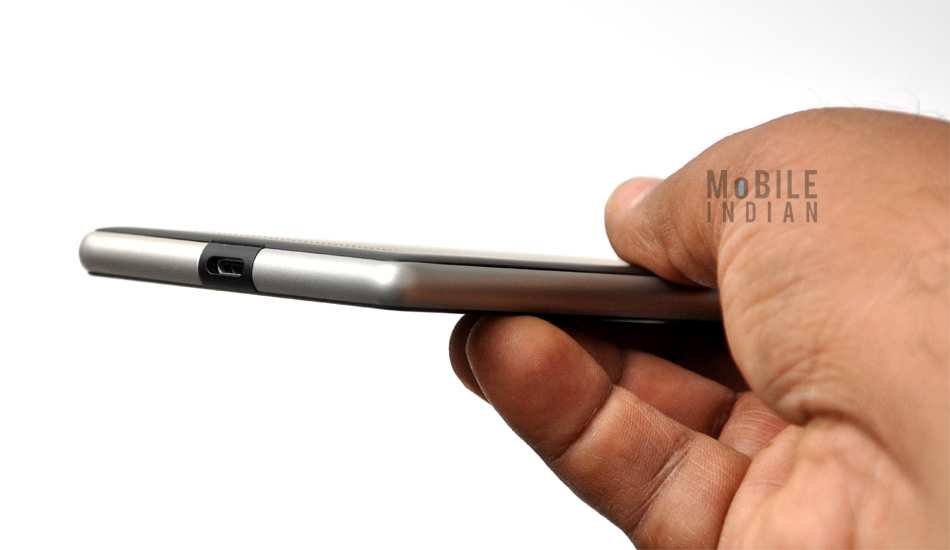 The Yuphoria comes with a metal frame but with a plastic back panel and out of the box will come pre-loaded with Cyanogen 12 which runs on top of Android 5.0. It has a 2230 mAh battery.
What seems to the X factor?
Let's directly come to the point without beating around the bush. Yu Yuphoria has a given budget smartphones a new style statement and is truly a budget smartphone at Rs 6,999.
As compared to other smartphones in the similar price range like Lenovo A6000 Plus or the Xiaomi Redmi 2, Yuhoria has metal frame (rim) with rounded edges rather than the complete plastic body. It looks elegant even with the plastic back panel which is removable and has a matte finish that offers a soft feeling.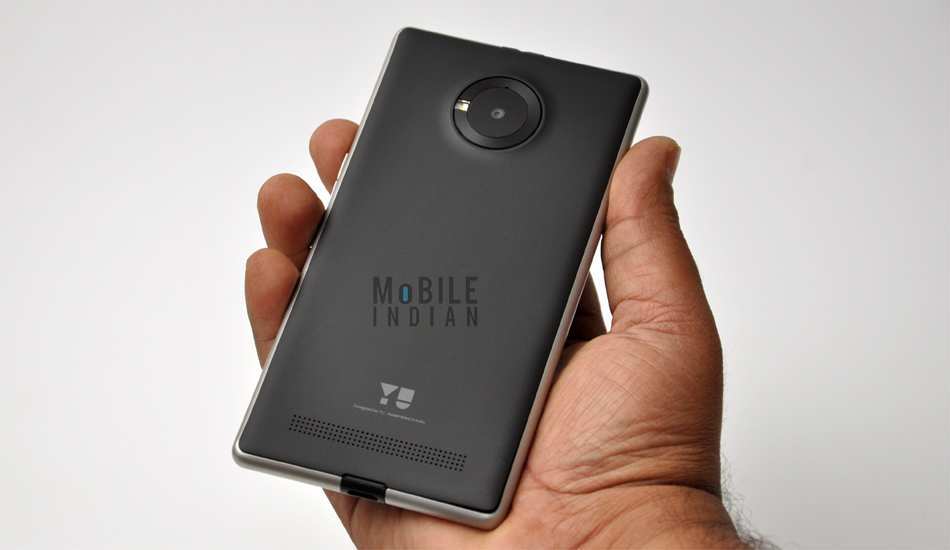 Another aspect of the design is that on the top and bottom panel where headphone jack and microUSB port are placed; these spots have extra black coloured plastic wrap that gives a dual tone colour design to the rim of the smartphone.
As far as the external design of the camera unit is concerned, company calls it the 'Saturn ring design' in which the camera lens is protected with a glass cover and a led flash is embed in a ring that surround the complete assembly. The camera is placed in the top center of the back panel. This design will be used in all the smartphones that Yu will launch in future.
Usual stuff
Under the back panel, there is a removable battery, two micro sim-card slots and a micro SD card slot. On the right side panel, there are three metal buttons. The outer buttons are volume rockers while the center button is the power key. It is comfortable to access these buttons with single hand operation and are quite responsive.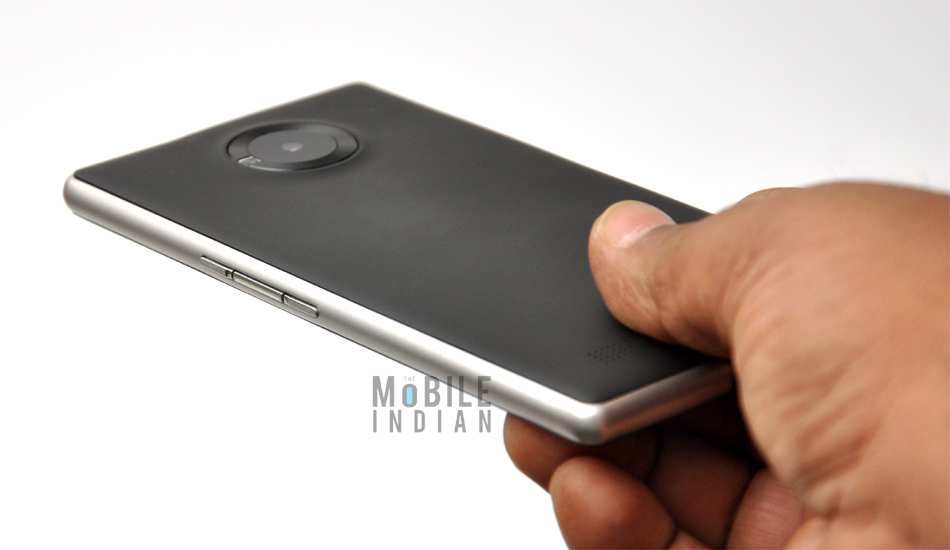 It will support 4G connectivity and servicing at your doorsteps which was introduced in Yu Yureka earlier will available in this smartphone too. Along with continued warranty even if Yuphoria is rooted.
Things we were not able to check
We spent around 15 – 20 minutes with the device and in such a short time we cannot comment about the performance and battery life of Yuphoria. Also, we did a quick camera test of the device but that cannot counted as a final verdict because we were just randomly clicking the snaps. We will address queries to all the above-mentioned features in our detailed review which is currently under process. As far as display brightness in broad daylight is concerned we got different results in two different demo using. In one, it was decent and in another one it was bad. Our detailed review will address this section also.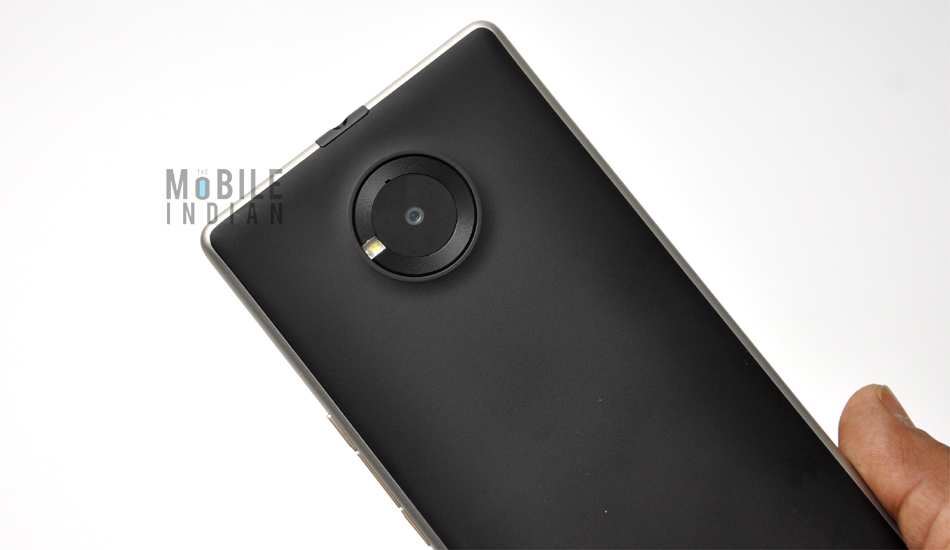 In the meantime, you can check photograph samples here.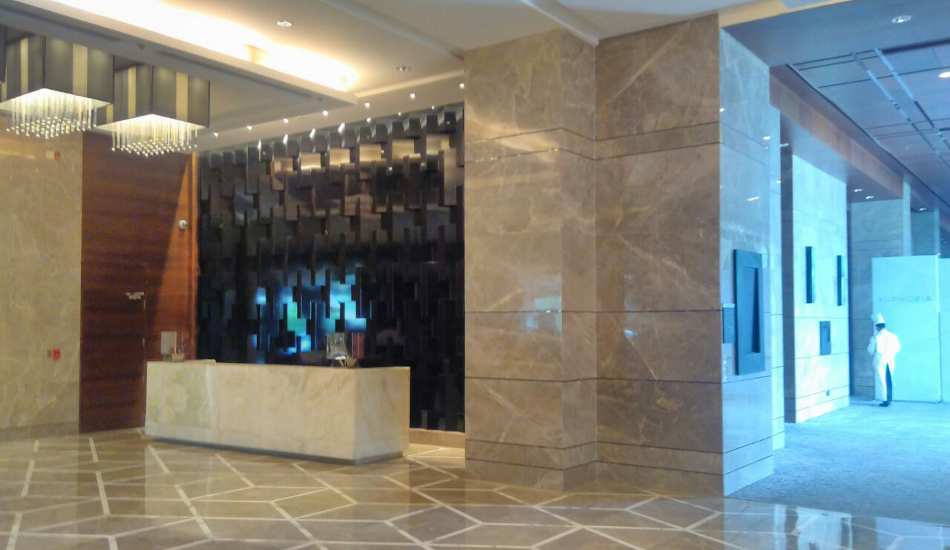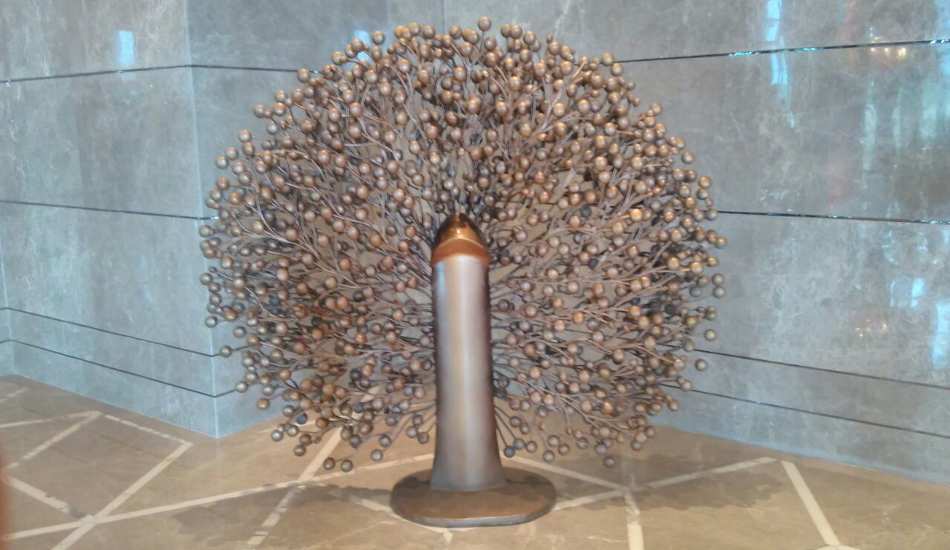 What was expected?
The Yu Yuphoria will come preloaded with run Cyanogen 12 OS which is built on Android Lollipop version.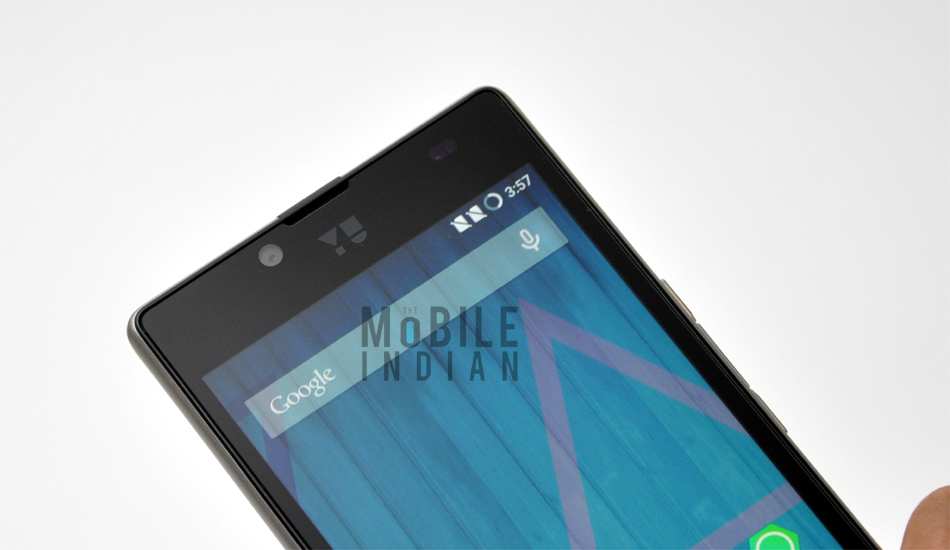 In the new avatar that was released a few week back Cyanogen OS has incorporated couple of new features including the dialler from Truecaller which helps in identifying a caller even if they are not in your address book, email powered by Boxer and Audio Fx for enhancing audio quality. Also, Cyanogen has added a new feature called App Theme function which lets users customise different themes for different apps. Apart from Yu Yuphoria Cynaogen OS 12 is available on Yureka and One Plus One devices.