Xolo Q700 is the third handset in the Q series of Xolo, which consists of Xolo Q800 and Xolo Q1000, both of which are costlier than this device. Xolo Q700 comes with very good features despite being priced at Rs 9,999 for which you will get dual SIM, a 4.5 inch screen, quad core processor, Android 4.2 Jelly Bean, a 5 megapixel rear camera, a 0.3 megapixel front camera, 2400 mAh battery, 4 GB internal memory, 32 GB expandable memory etc.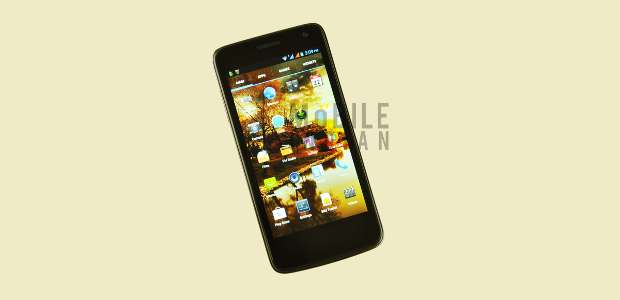 Its price makes it an irresistible device as it is the cheapest quad core phone with 1 GB RAM. There is one Lava Iris 458q which, at Rs 8,999, is the cheapest quad core phone, but it has only 512 MB RAM. Here is a complete analysis of the Xolo Q700's performance.
Body
Despite being priced at Rs 9,999, the Xolo Q700 is a really good-looking device. We got the black model, in which the back panel has a brownish tinge, which may not be liked. But the rubberized finish of the back panel has a very good feeling and makes it non-slippery. Unlike in other handsets, there are two metal stripes that surround the phone in the middle.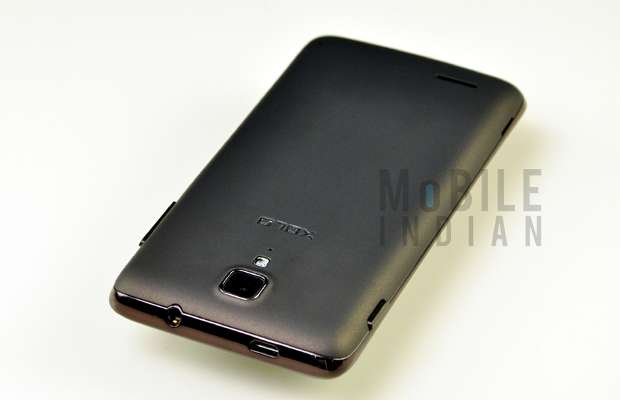 A brownish metal strip is towards the rear panel and is much thicker than the black coloured strip, which is towards the display side. In case the phone falls, the brown strip is much more likely to hit the ground first and thus take much of the impact. The black metal strip is kept on a higher level that would to some extent prevent the display from getting scratched. The phone is quite thin and light. To be specific, it measures 67.5 x 135.8 x 10.2 mm and measures 151.3 grams. The volume rocker (on the left side) and the power button (right side) are also very soft to operate. All in all, the Xolo Q700 is a beautiful device with the promise of a long life.
Display
Xolo Q700 has a 4.5 inch touchscreen with 540 x 960 pixel resolution, which amounts to a very good 244 ppi pixel density. Thanks to the resolution, pictures come alive in the display. Of course, it hasn't high definition resolution, but you won't feel much difference and considering its price, one cannot complain either. We never encountered any problem with the touchscreen, which obediently acted on our inputs all the time.
Storage
Q700 has 4 GB of internal memory, of which 2.7 GB is available for users to store their content. Anyway, there is a 32 GB expandable memory slot.
Performance
The Xolo Q700 comes with a Mediatek MT6589W-M chipset, which harbours a quad core processor clocked at 1.2 GHz. The processor is supported by a PowerVR SGX544 graphics core, which has a speed of 238 MHz and Android 4.2 Jelly Bean operating system. The Mediatek MT6589W-M processor is different from the original MT6589 processor. MT6589W-M does not support more than an 8 megapixel camera; nor does it support recording of full HD videos, but you can record 720p videos.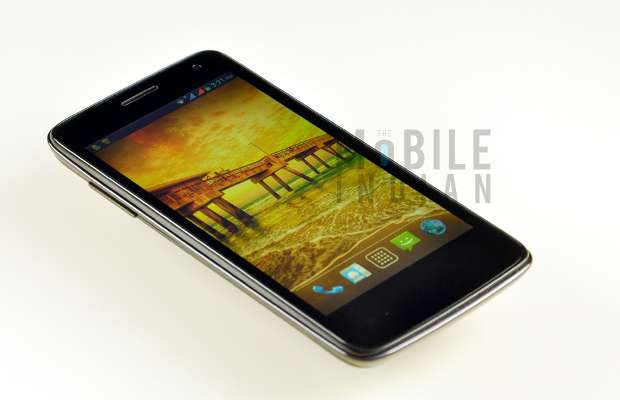 In view of its price these deficiencies do not look much of an issue. As far as performance goes, the handset has no problems whatsoever in running games. We played games like Dead Trigger, Home Run Battle 2, Stick Cricket etc but the phone never hung or froze. There was not much sluggishness thanks to the 1 GB RAM.
Battery
Xolo Q700 has a 2400 mAh Li-Ion battery that is said to give 17 and 16 hours of talktime over 2G and 3G networks respectively. Otherwise, it lasts for 380 and 350 hours of standby time over 2G and 3G networks respectively.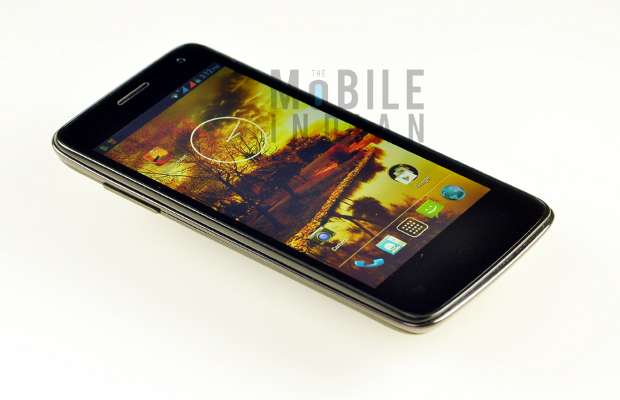 As per Xolo, the phone gives 5.5 hours of web browsing time on 3G, 9.5 hours on WiFi, 33 hours' music playback via internal speakers, 80 hours of music playback or 11.5 hours of video playback through headsets. These figures of course work in ideal conditions but even otherwise normal users (who use the phone for around one hour of calling and a few minutes of games and music) can use it comfortably for a day without needing to charge it in between.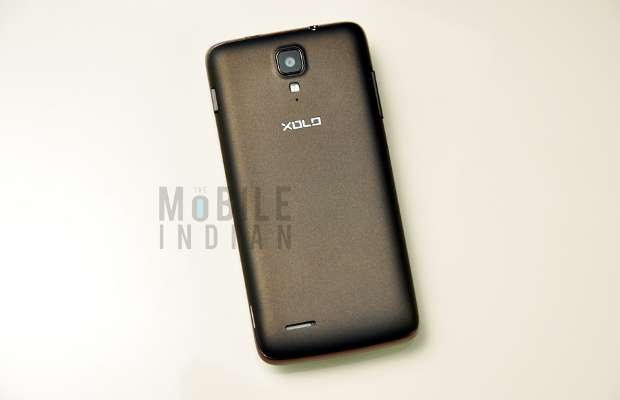 To test the mettle of the battery, we used it to play Dead Trigger with WiFi on and volume at 40 per cent for one hour; surprisingly, the phone consumed just 15 per cent charge! The phone also comes with a nice application called Xolo Power, which gives a decent idea about the battery status. It also acts as a task manager by reminding which app is running in the background.
Camera
The Xolo Q700 comes with a 5 megapixel rear camera and a 0.3 megapixel front camera. The phone's processor anyway supports up to an 8 megapixel camera, so fitting a 5 megapixel camera seems the logical choice. The rear camera can theoretically capture 720p (HD) videos but they aren't quite up to the mark.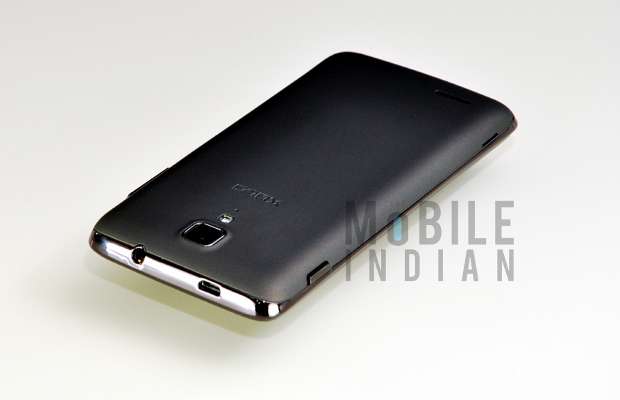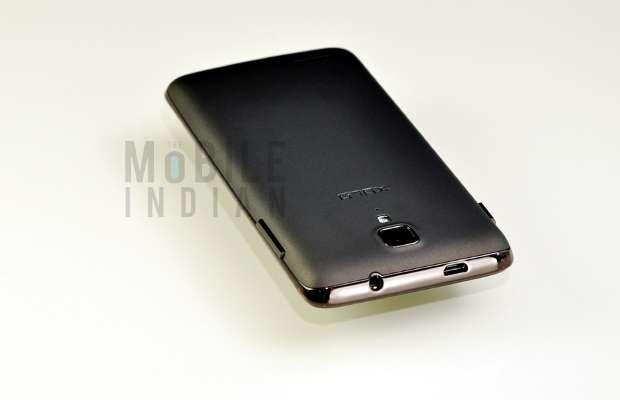 The rear camera though is able to capture decent images with appreciable colour reproduction and sharpness. It also has features like image stabilization, scene detection, tuning, high dynamic range (HDR), low light enhancement, face recognition (for focussing as well as in gallery), panorama capture, and geo tagging. As the figure shows, the front camera is best used for video chatting.
Connectivity
The Xolo Q700 has decent connectivity options that include a micro USB 2.0 port, Bluetooth 3.0, WiFi (b/g/n), dual SIM, and 21 Mbps download speed and 11 Mbps upload speed support.
Conclusion
At Rs 9,999, the Xolo Q700 is a very good bargain for the features it provides. Its camera and non-HD display may sound like shortcomings, but its price forces us to neglect that. In any case, you can opt for Xolo Q800 if you want a slightly better display and camera.