Xolo has being on an average launching one device per month and today we are presenting to you the review of Xolo Q1000 Opus which was launched last month.
Specifications
Q1000 Opus is the first smartphone from Xolo to be launched with Broadcom processor. It comes with a 5 inch display with 480×854 pixels resolution. The dual SIM smartphone has Android 4.2 Jelly Bean operating system.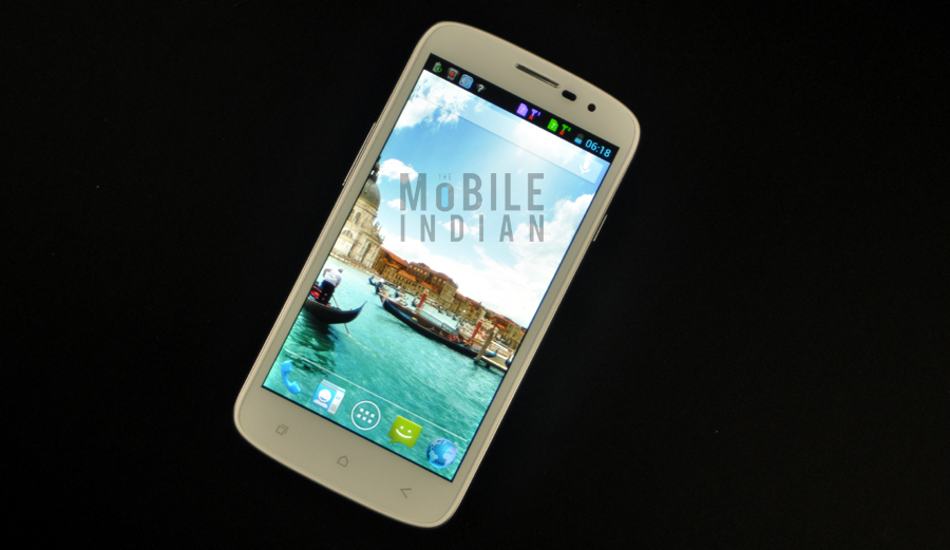 As I said above, this is the first phone from Xolo to come with the 1.2 GHz Broadcom quad core processor. The Q1000 Opus has a 5 megapixel rear camera and a 0.3 megapixel front camera.
The 8.95 mm thick Xolo Q1000 Opus has a 2000 mAh battery that claims to provide 11 hours of 3G talktime. Besides, it has 4 GB ROM, 32 GB expandable storage slot, and 1 GB RAM. This 3G handset has WiFi, Bluetooth 4.0, micro USB for connectivity. It has got GPS for navigation. Xolo Q1000 Opus comes armed with Accelerometer, Proximity Sensor, Ambient Light Sensor, and FM radio as well.
Look and feel
In terms of design Xolo Q1000 Opus is similar to most of the phones available in the market which come with a price tag of around Rs 10,000.
As mentioned above, Xolo Q1000 Opus is quite conventional with a volume rocker on the top left side, power button on the right panel, micro USB is accommodated in the bottom panel, a 5 megapixel camera along with LED flash find place in the back panel. It has a removable back panel, under which one will find dual SIM slots, Micro SD card slot and a 2000 mAh battery.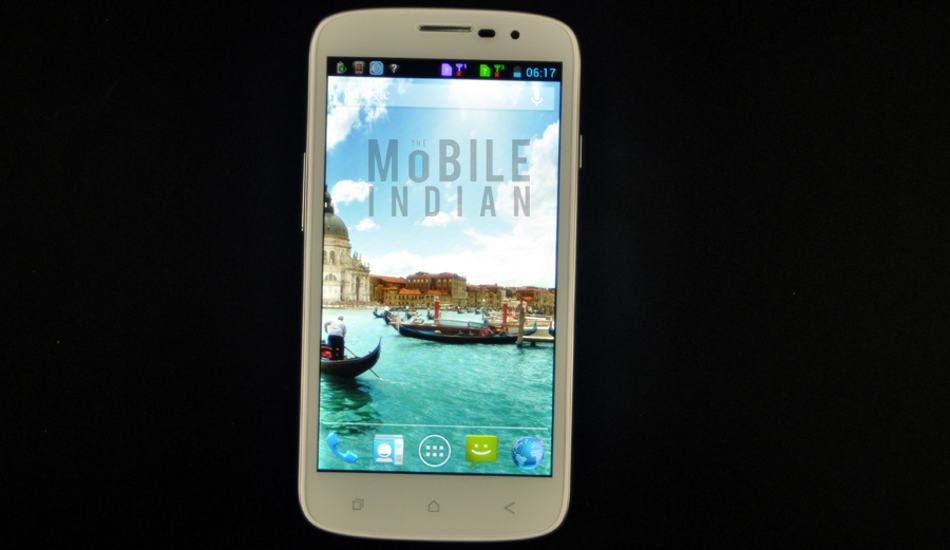 The smartphone comes along with a flip cover which doesn't look attractive, thought it will give added protection the phone in case of accidental fall. There is also broad sliver coloured strip around the sides of the phones which looks good.
Over all in terms of design Xolo Q1000 Opus is just like any other phone as there is no unique design feature in it. Also, the sloppy flip cover spoils the look and usability of the phone.
Rating for design: 6.5 (out of 10)
Display
Xolo Q1000 Opus has a 5 inch display with 480×854 pixels resolution. As compared to other devices in the same price bracket display quality of Q1000 Opus is similar. Though it doesn't have an IPS panel one will not face any major issue while viewing the content at different angels.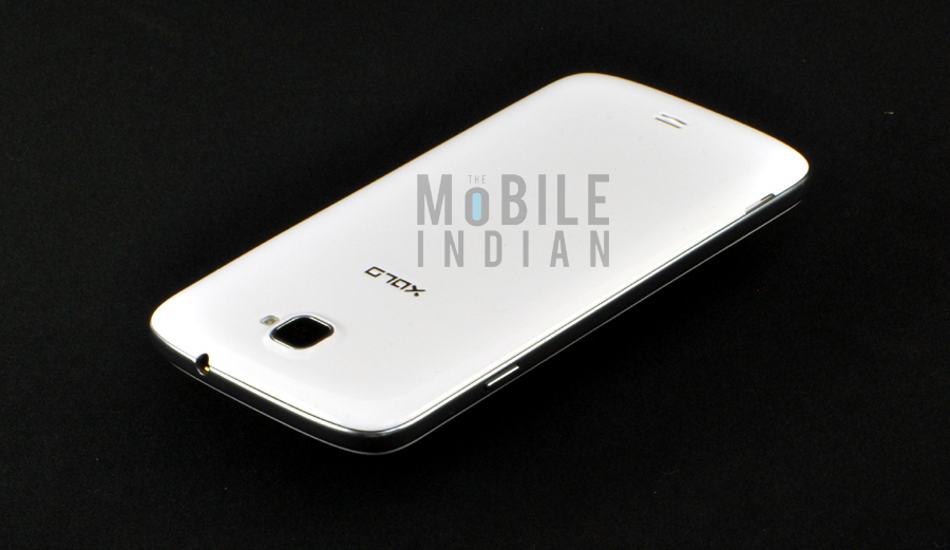 You can use it indoors in low brightness but in sunny areas you have to keep the brightness at maximum, which makes it just bright enough to see the contents. One will notice slight changes in colours but one should not expect amazing colour reproduction quality in a budget device.
Rating for display: 7 (out of 10)
Processor and performance
It comes with a 1.2 GHz Broadcom quad core processor, 1 GB RAM, 4 GB of internal memory and Android 4.2 Jelly Bean operating system – same as most of its competitors. I played games like Beach Buggy Blitz and Temple Run with ease. However, one should not think about running high end games like Injustice on this phone. In terms of user interface it has basic Android Jelly Bean user interface without any customization.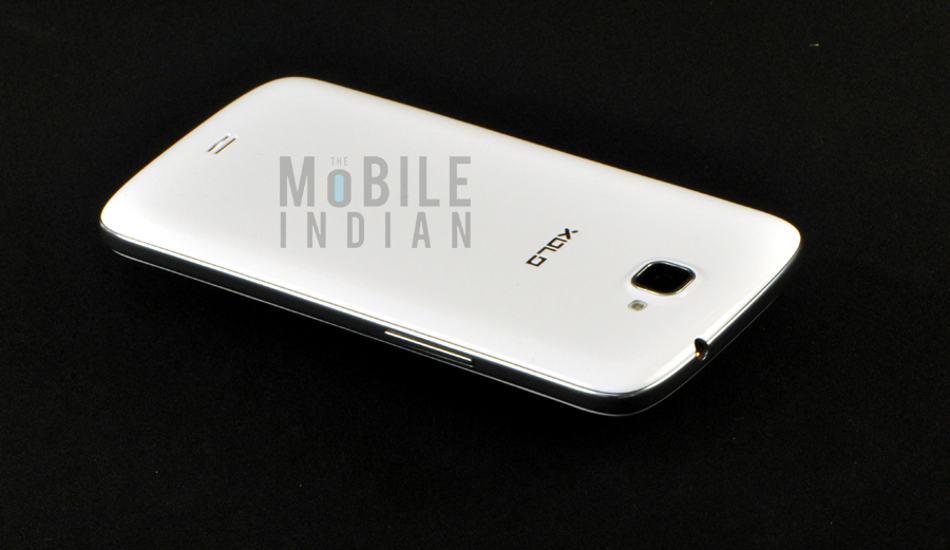 The touch response was just average, even after uploading an update that was released by the company. On a couple of occasion I faced problems while typing and moving icons.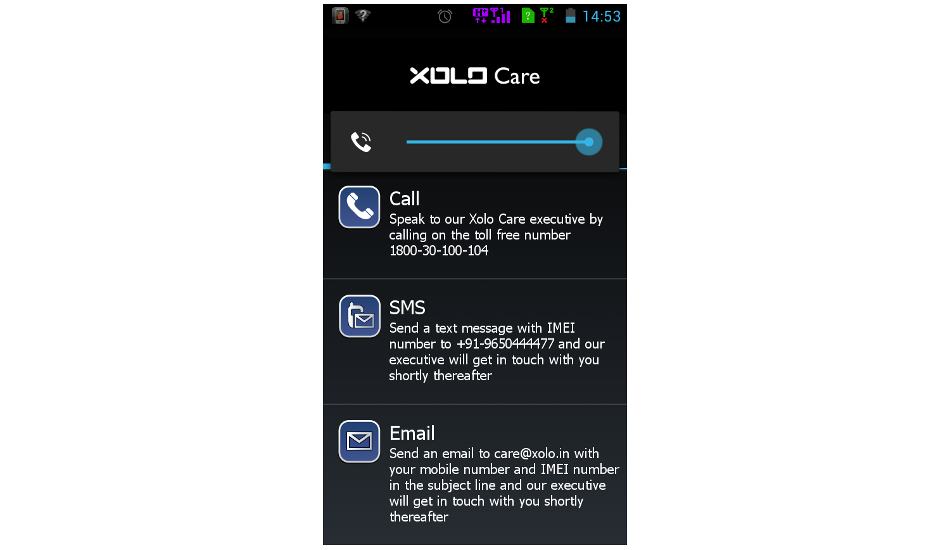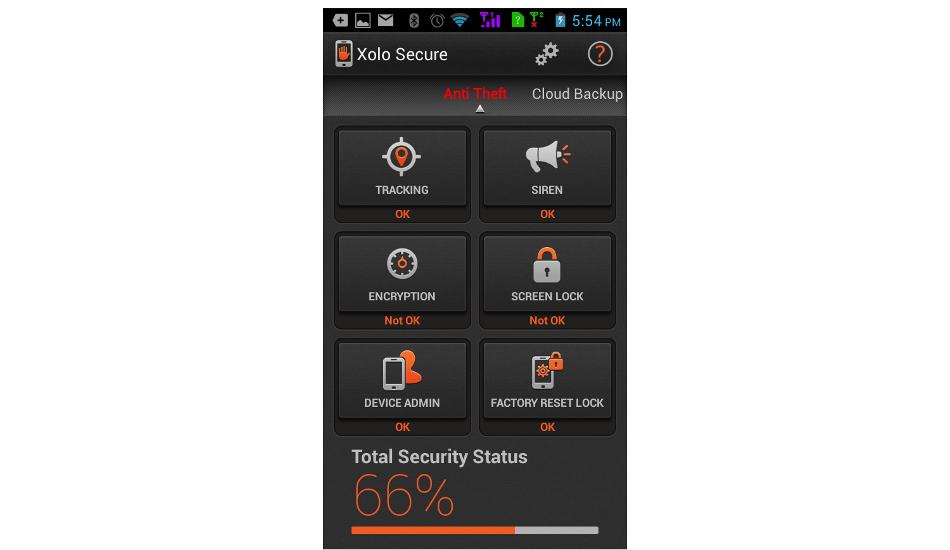 As far logging on to GPS coordinates is concerned phone was able to lock location in 45 seconds which is pretty good as compared to phones with similar price tags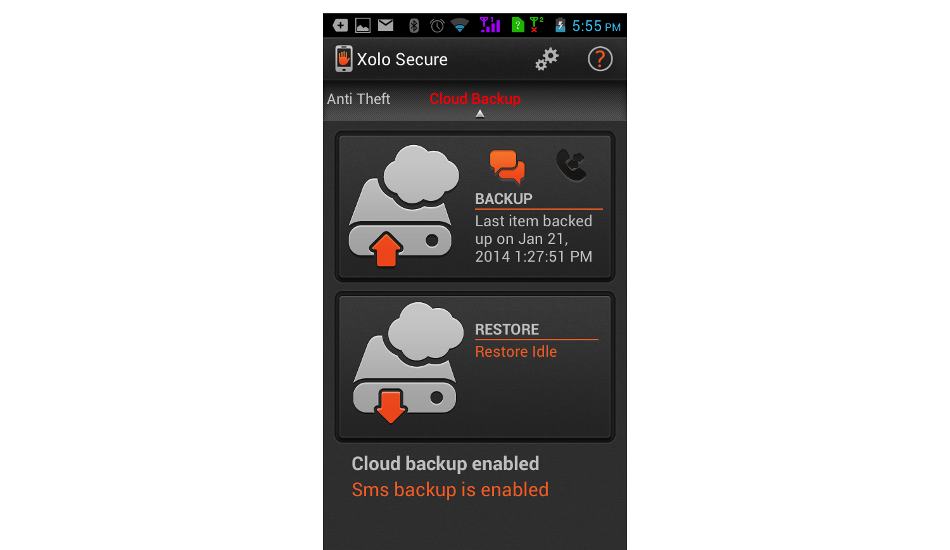 Rating for processor and performance: 7 (out of 10)
Camera
Xolo Q1000 Opus comes with a 5 megapixel rear camera with auto focus capability. To assist it in low lights, it has LED flash. It also has a 0.3 megapixel front camera for taking selfies and making video calls. The rear camera manages to capture good photographs in good lighting conditions but is low light conditions it is found wanting. Here I would also add that while taking shots during night one will notice interference in the form of spots from the flip cover while taking photographs. The spots are due to the poor design of the flip cover.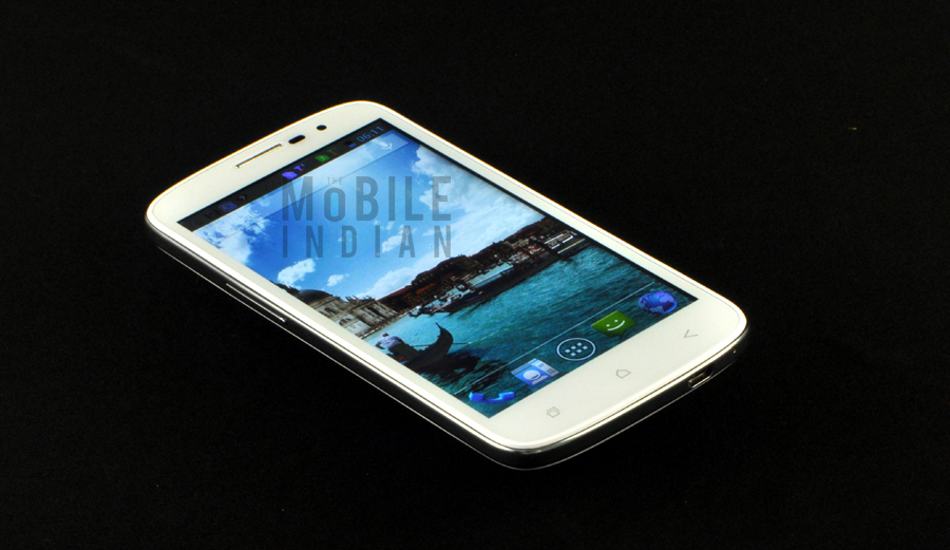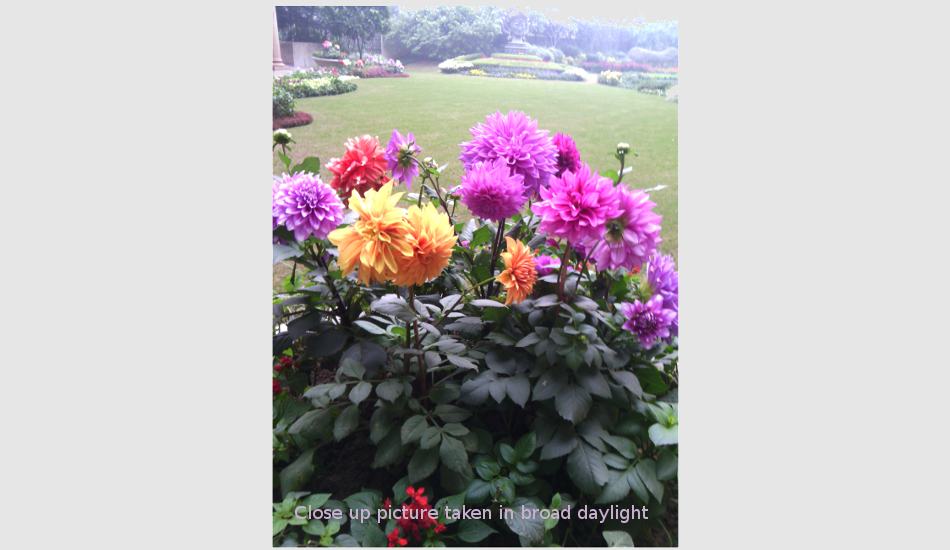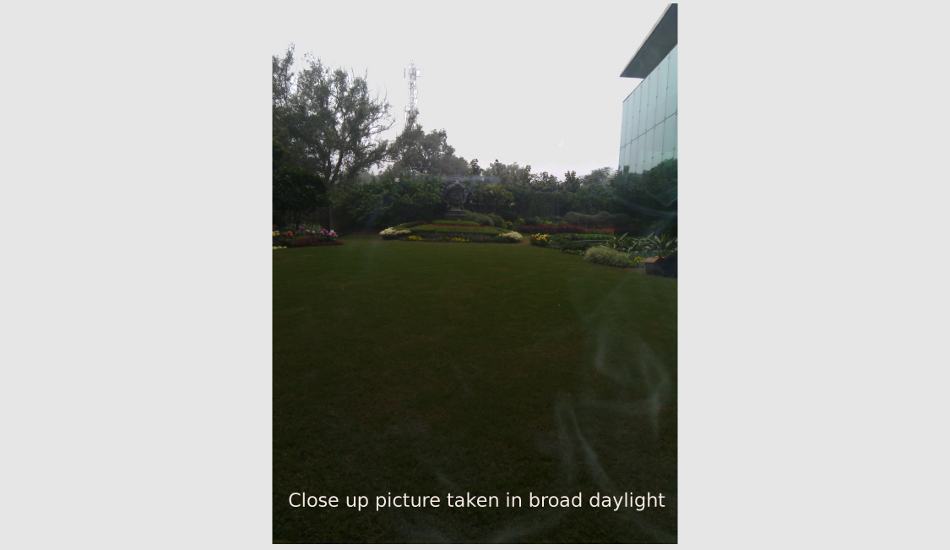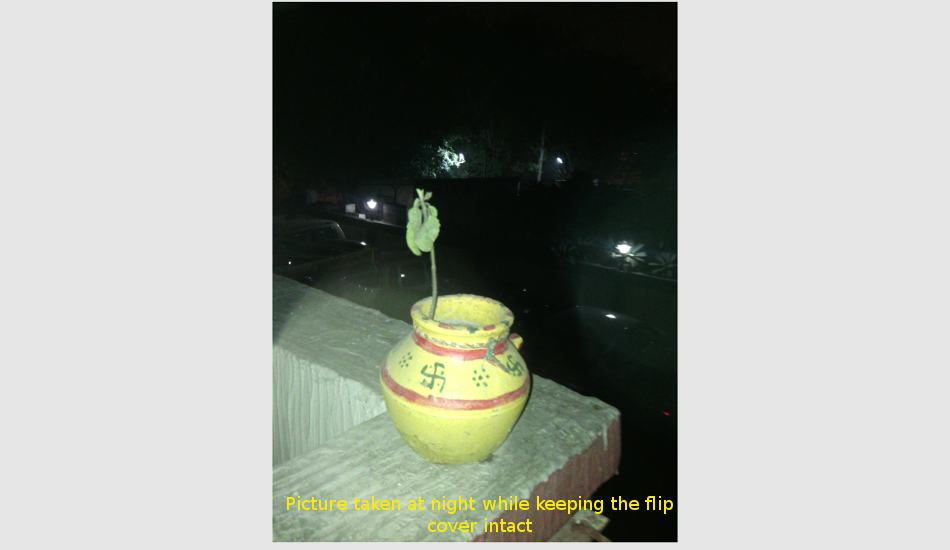 Apart from the flip cover issue, auto focus feature takes a long time to capture the snap as compared to other budget phones.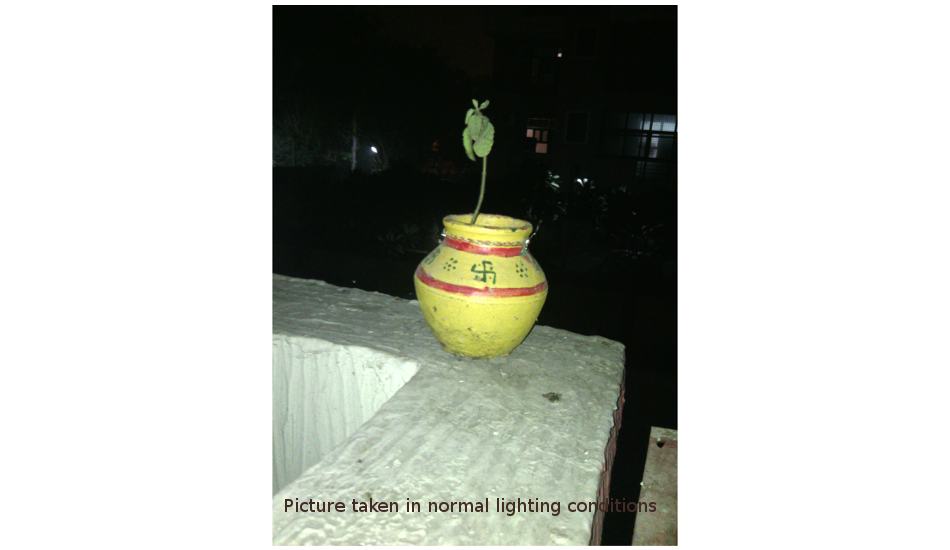 Below are some images that we captured using the rear camera of Xolo Q100 Opus
Rating for camera: 7 (out of 10)

Storage
The smartphone comes with 4 GB of internal storage and a 32 GB micro SD card slot. This combination is becoming pretty outdated. From 4 GB internal storage, you will get just 2.7 GB of internal space.
Rating for storage: 7 (out of 10)

Battery
Xolo Q1000 Opus comes with a 2000 mAh battery. During our usage we found out that if we kept the brightness in auto mode while keeping the WiFi and mobile data on, use the phone approximately for 20 minutes of calling, 10 minutes of gaming and half an hour of browsing one will be able to sale through for around 9 hour before again recharging it.
Rating for battery: 7 ( out of 10)
Value add
Like the other Xolo phone, this one too comes with Xolo Care and Xolo Secure apps pre-loaded on the device. In our opinion these two apps are really useful for the mobile users.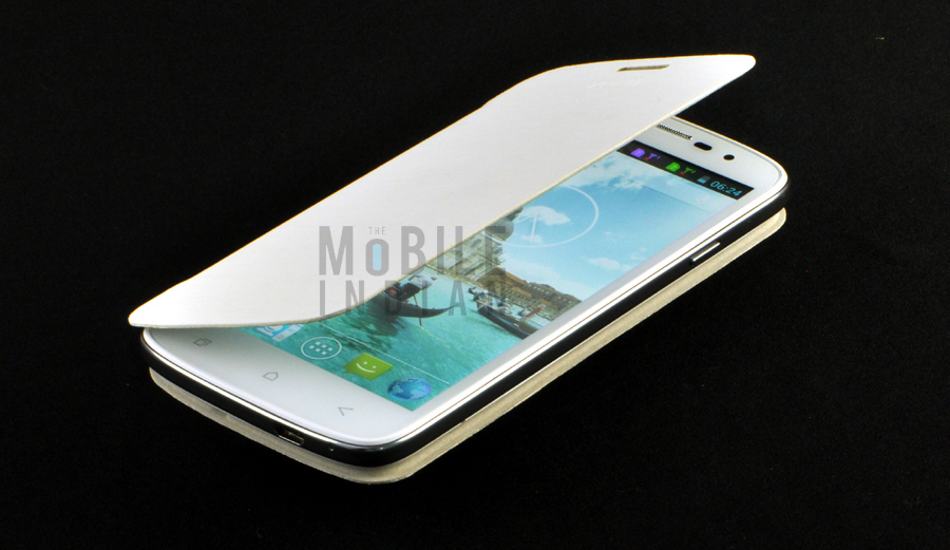 Xolo Care app helps to connect with the customer service department of Xolo through call, SMS and email and also provides information about any update that is available for your phone. On the other hand Xolo Secure app helps you track your phone if it is lost or misplaced, remotely wipe or lock data and prevent unauthorised usage of device.
Rating for value add: 10 (out of 10)
Pictures shot by: Sushil Kumar