Xioami has entered the TV segment with a Bang with a TV that will beg the question, why pay more elsewhere? This could mark the next generation of TV's for the mass market, post ironing out the more obvious misses.
Advertisement
Pros
Excellent design along with 4.9mm thick display
Samsung 4K screen panel with astonishing displaying experience
Simple but feature rich UI, Rich content
Cons
Audio out is average
Lack of voice serch support
Xiaomi is no more a smartphone company in India. Now it is a Consumer Electronic company. Why? Because today it has entered a new segment - TV. Here we present to you review of Xiaomi Mi Led TV ( 55inch) which has been launched in the country today for Rs 39,999.
Specifications:
Design: 4.9mm thickness
Display: 55-inch (3840 x 2160 pixels) 4K display with 178-degree viewing angle
Advertisement
Audio: Two 8W speakers for DOLBY AUDIO DT
Ports: 3HDMI + 2USB
Processor Amlogic 64 bit Quad core/ Mali-T830 Graphics
Memory: 2GB RAM + 8GB Storage
Connectivity: Dual-Band WiFi( 802.11ac) / Bluetooth 4.0
Strengths:
Design: Xiaomi has paid a lot of attention to Design in Mi Led TV 4 ( 55 inches), and it makes the TV look stylish and well-thought. The screen is just 4.9 mm in thickness, but that doesn't that the whole TV comes at the same width because there should be space for ports, be speakers, interfaces, and motherboard. In this sense, over design language of Mi TV 4 is gorgeous.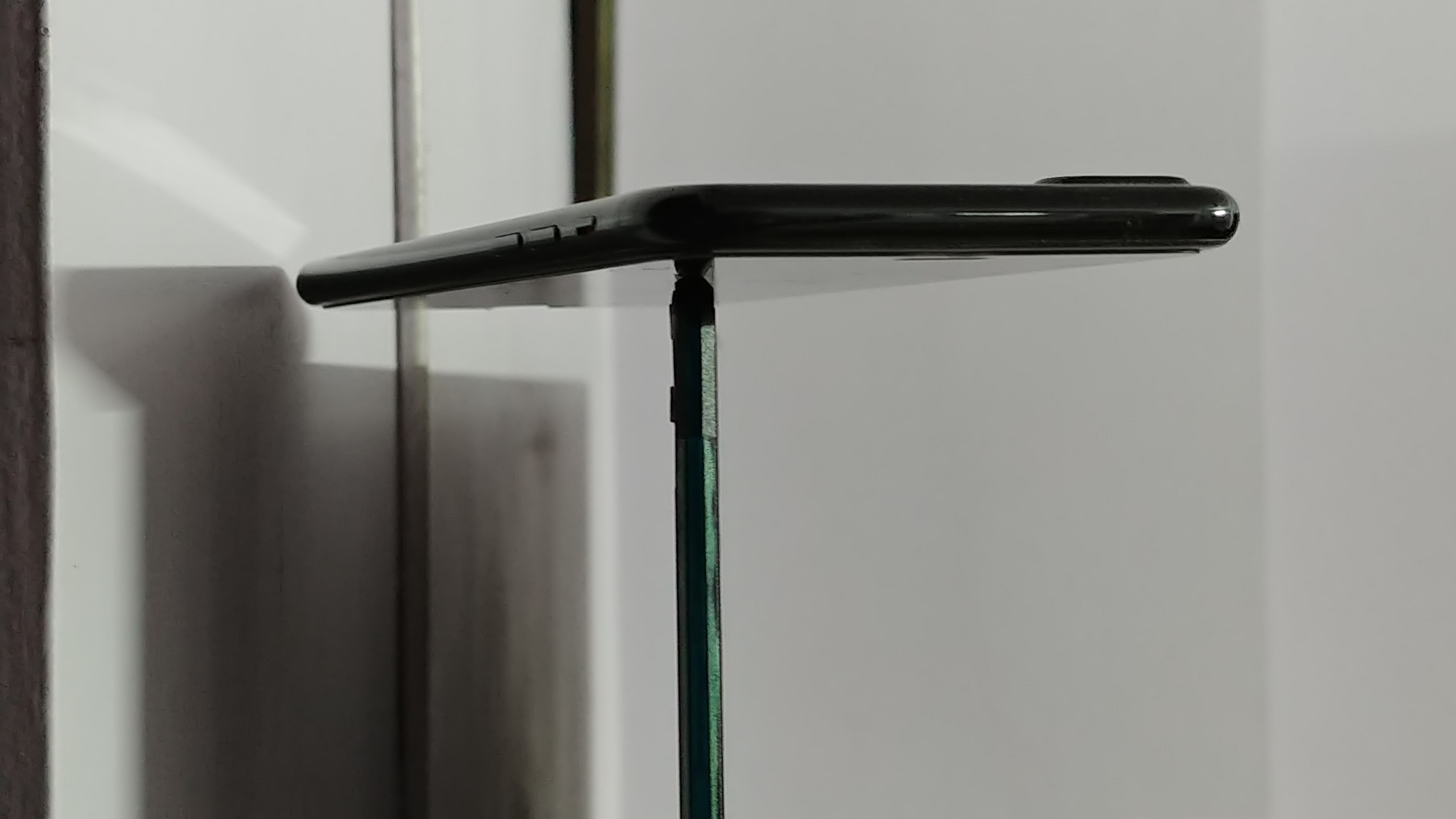 Display: The 55-inch variant comes with a Samsung display supporting intelligent adjustment as well as the dynamic backlight. The display panel delivers fantastic output, and the colour range doesn't disappoint either. Even playing 4K videos was a stutter-free experience. Detailing was quite close to natural colours.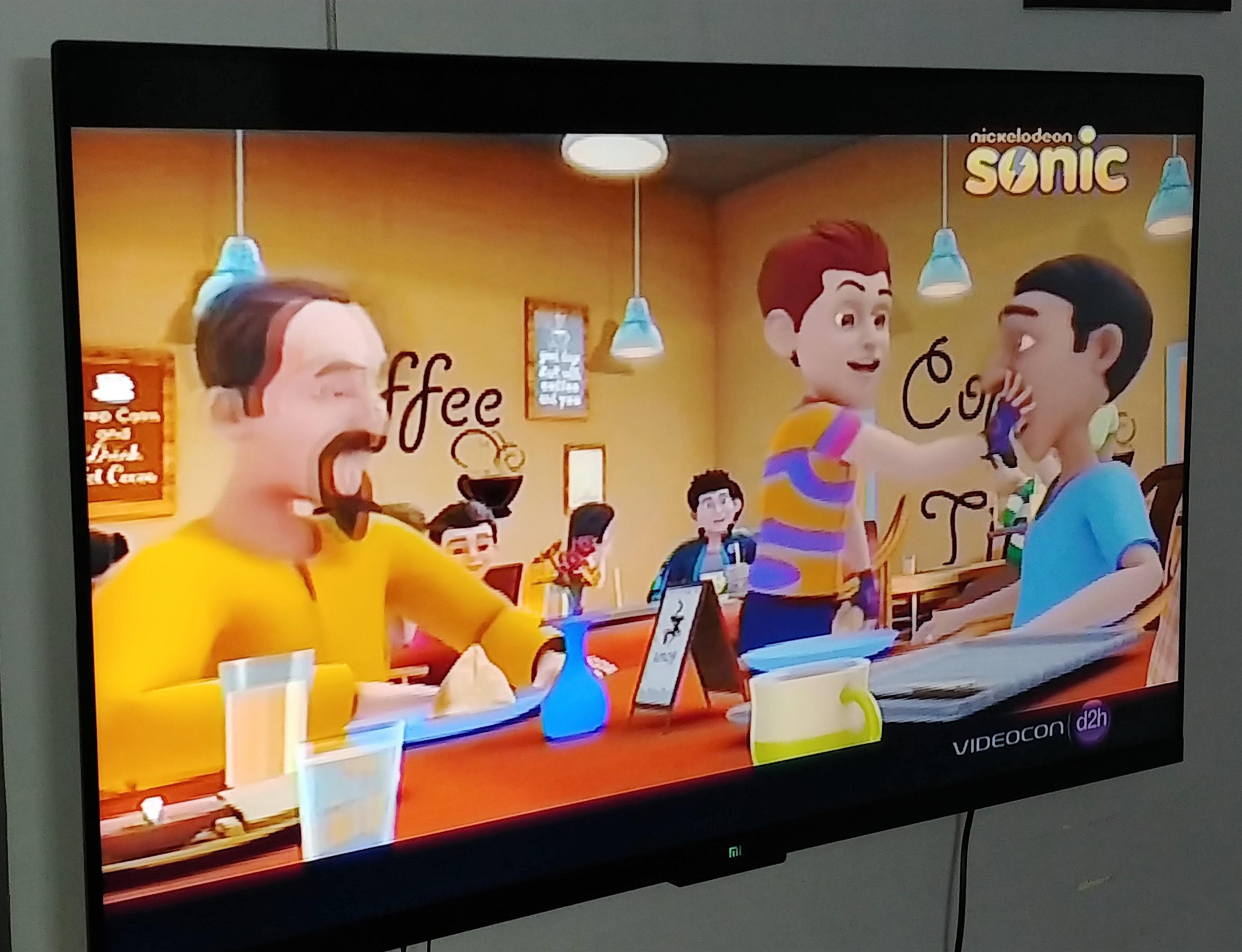 UI: Coming to the User interface, it is one of the most robust features of Mi Led TV 4. It was so simple to use and understand that my 6-year old was able to navigate through without any guidance. Besides, the Mi Led TV 4 features Xiaomi's "Patch Wall" software, which is an AI system that can predict content based on what you've watched already has been blended fantastically. Also, a provision has been made to sync in content from the set-top box so that one can use the TV's remote control to manage it. Thus avoiding handling multiple remote controls.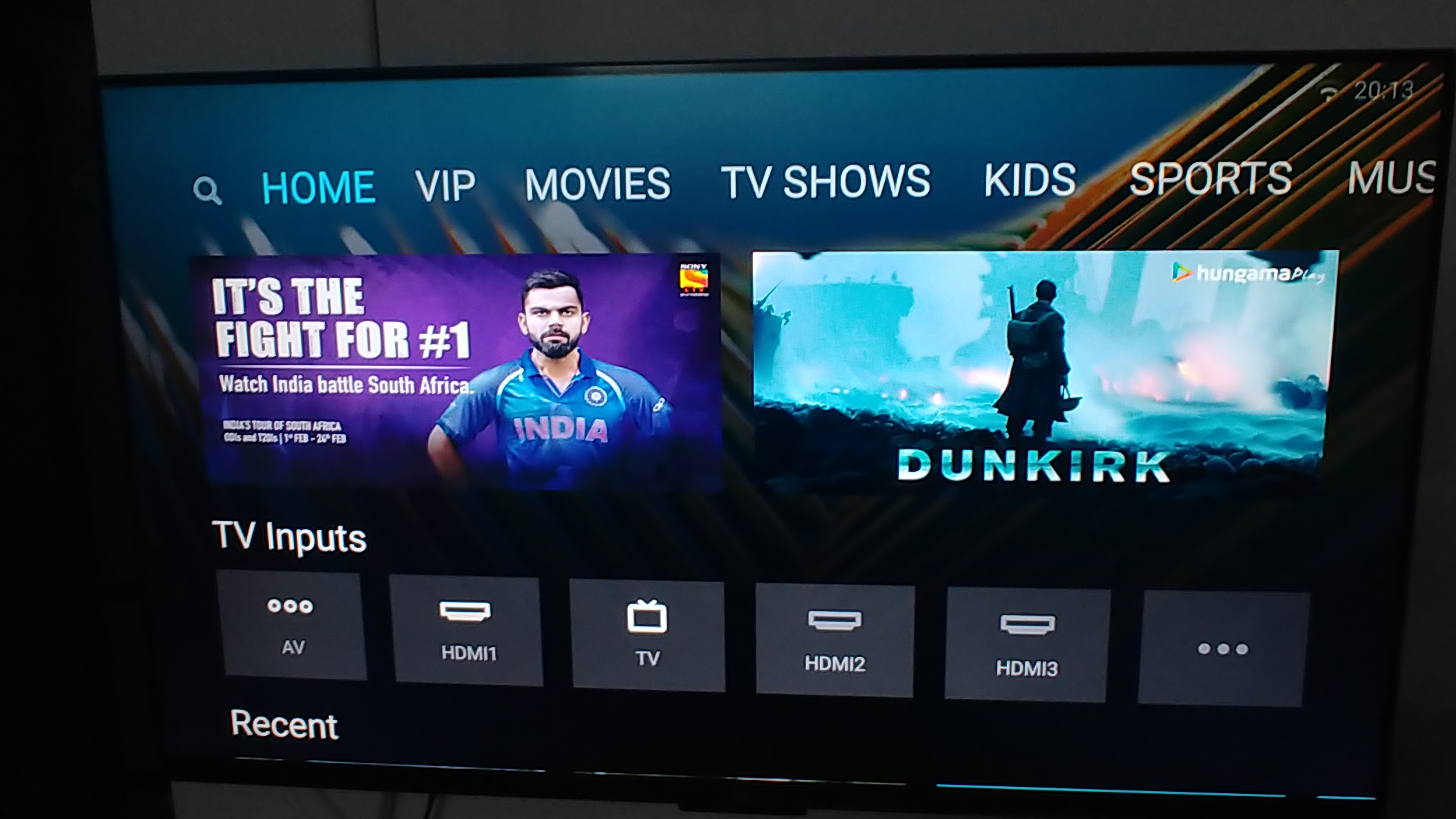 Content syndication: Unlike LeEco, which was buying out content firms to build their content ecosystem, Xiaomi has tied up content providers to showcase movies, live TV channels and music. Though at present it is in the nascent stage still curation along with segmentation is worth appreciating.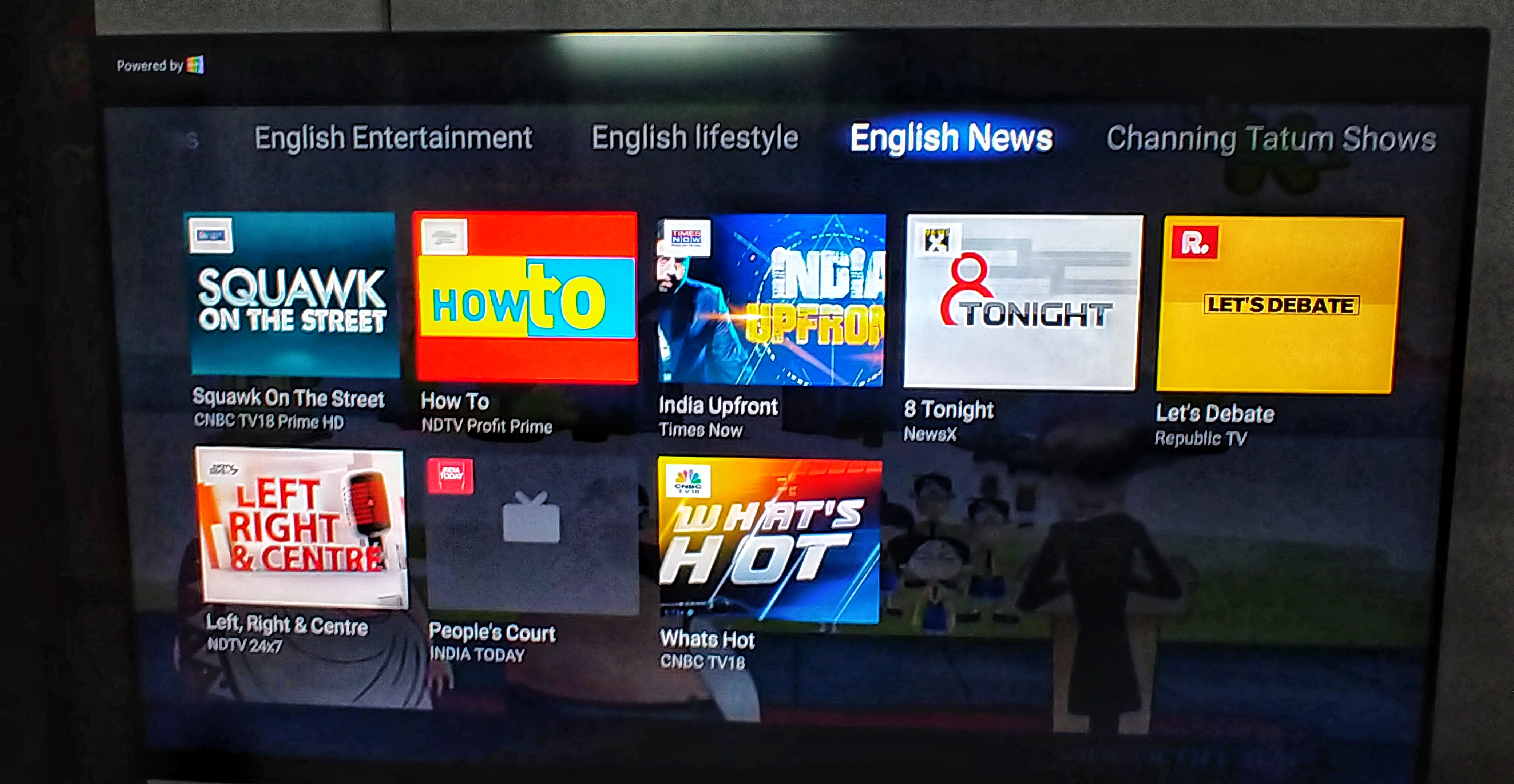 Opportunity:
Search Functionality: Right now the search functionality will qualify as average at best. One has to type content on the on-screen keyboard without any predictive text to find the desired content. Also, lack of voice search adds to the misery. Seach functionality has scope for improvement.
Lack of Browser and Google Play Store: Right now the TV doesn't come preloaded with a browser or a play store, and I am sure Xioami is planning to push it sooner than later. But in case, one doesn't want to wait for the update one can sideload them.
Weakness:
Lack of voice search: The remote control of Xiaomi Mi Led TV which resembles Amazon Firestick's remote doesn't support voice search which is a big disappointment. At a time when Xiaomi had put so much emphasis on design and UI, it feels quite odd. Though the take away is that the remote of Xiaomi is Bluetooth based rather than infrared. In simple terms, it means one doesn't have point remote at the TV screen to initiate an action.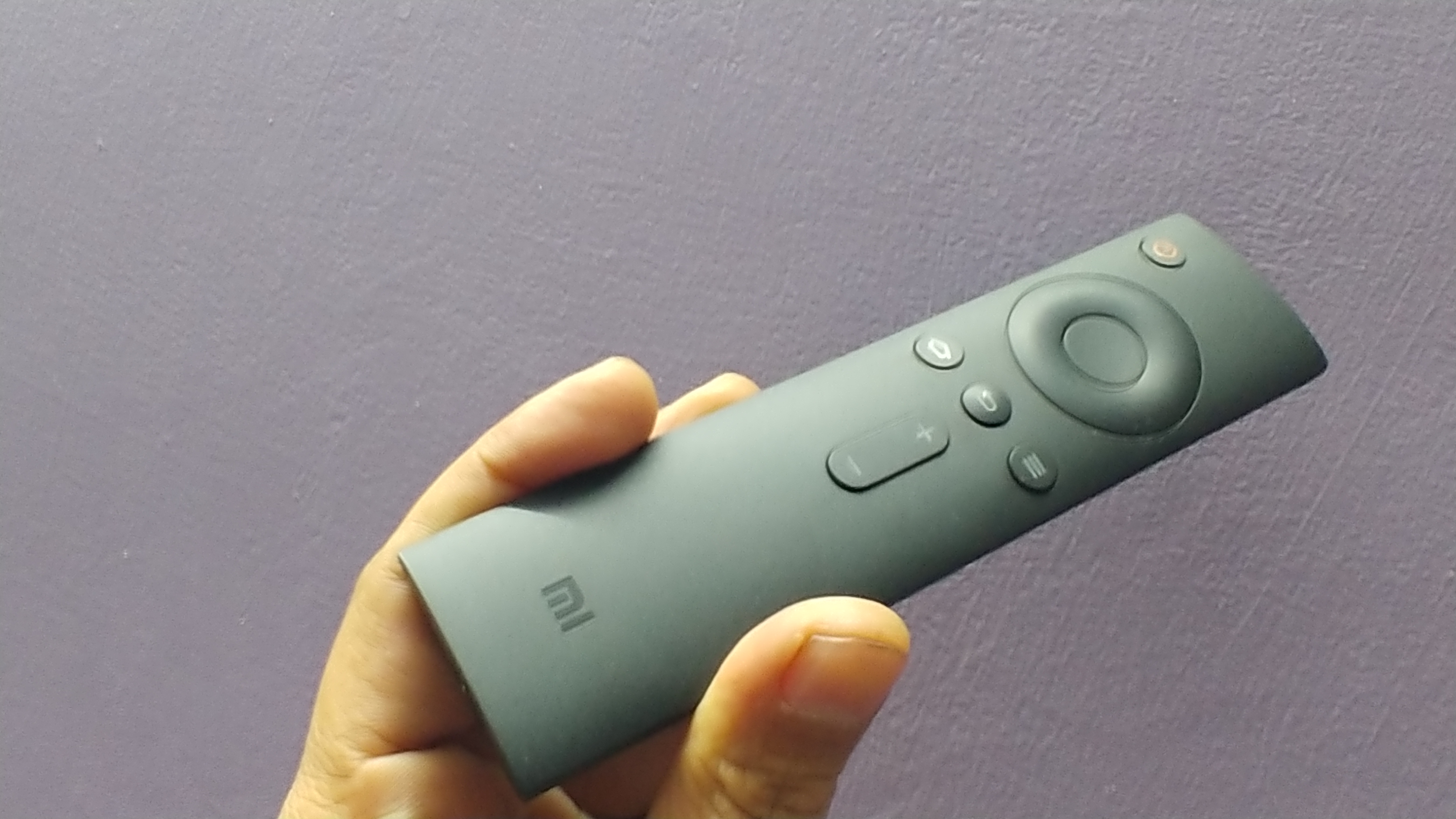 Audio Output: This is where the TV beams a dud. You will get average sound output through the down-firing speakers, though it does not distort at high or low notes. Still, it seems to be quite flat to us. So, therefore, using an external speaker or a home system is recommended.
Advertisement
Verdict
Xioami has entered the TV segment with a Bang and that too at an attractive price point of Rs 39,999. When other TV brands like Samsung, Sony and LG have priced their TVs with similar specs at more than Rs 1,00,000 Xiaomi has shaken the TV market with an ultra-affordable price for a high-end TV. With the launch of Mi Led TV 4, it has introduced disruption in TV category in India the way Jio did it telecom space.