The market for budget smartwatches is flooded with options from various brands like BoAt, Noise, Fire-bolts, and more. With so many choices, it has become difficult to find a smartwatch that offers good value for money as most of them have similar features. Wings, an accessories brand, has introduced a smartwatch called Wings Prime which claims to offer good value at a reasonable price. We have used it for a week and in this review, we will tell you if it is worth buying or not.
Design & Display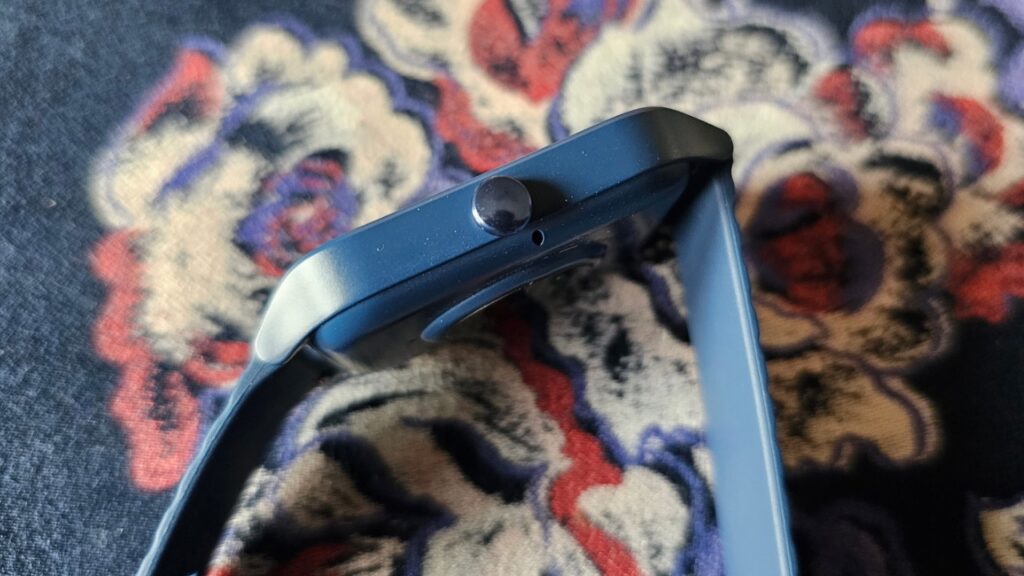 One of the main aspects that brands concentrate on in the budget smartwatch segment is the design. While some brands blatantly copy the design of smartwatches from bigger players, such as Apple, others try to be unique. Wings Prime belongs to the latter category.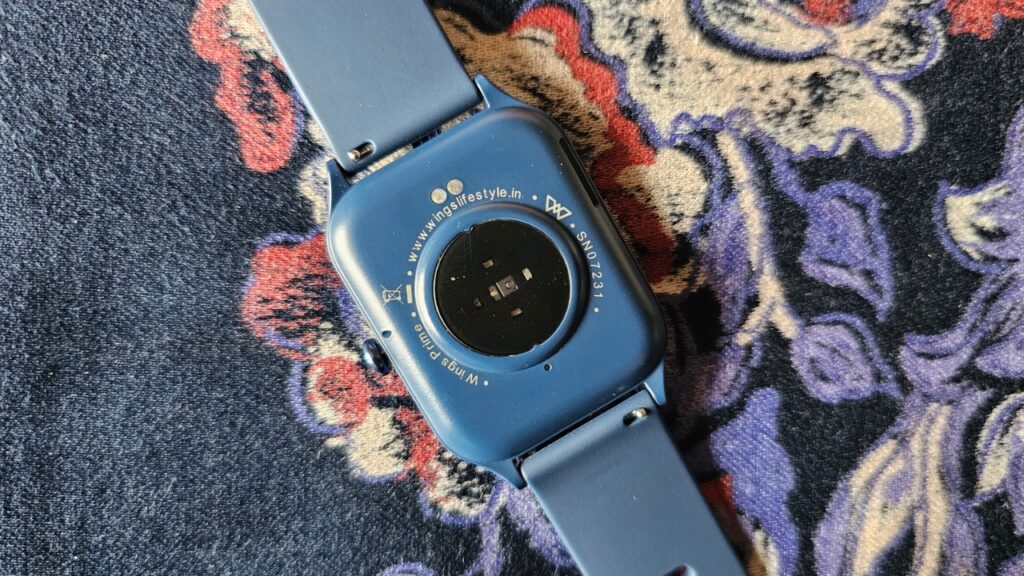 We appreciate the effort by Wings to create a unique design, but we believe that the current design is not appealing to us, at least for us. Additionally, the blue shade that we received seemed to have a dull appearance.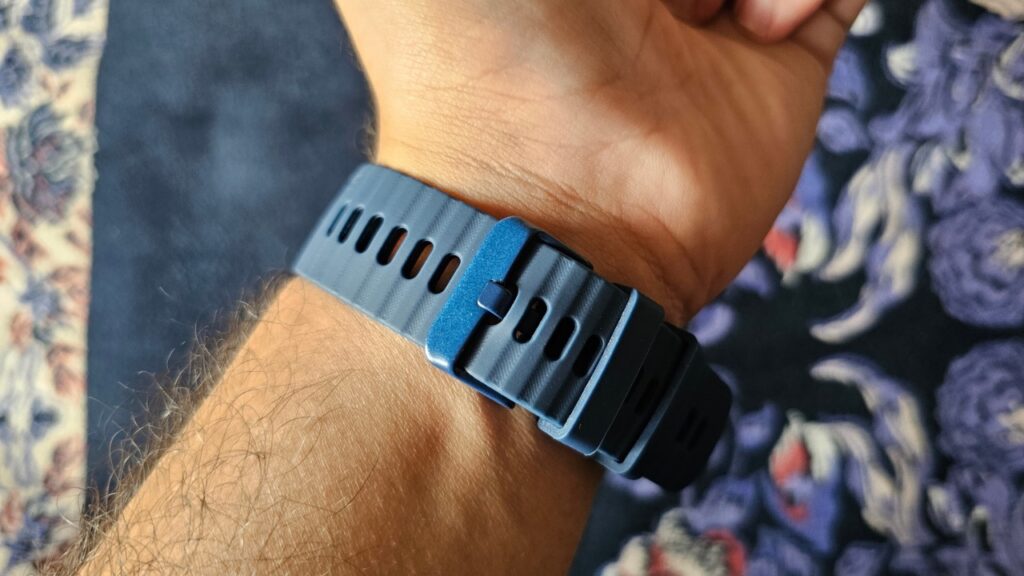 On the positive side, it does feel robust. The Band is made from rubber, and the watch is overall lightweight and comfortable to wear for extended periods.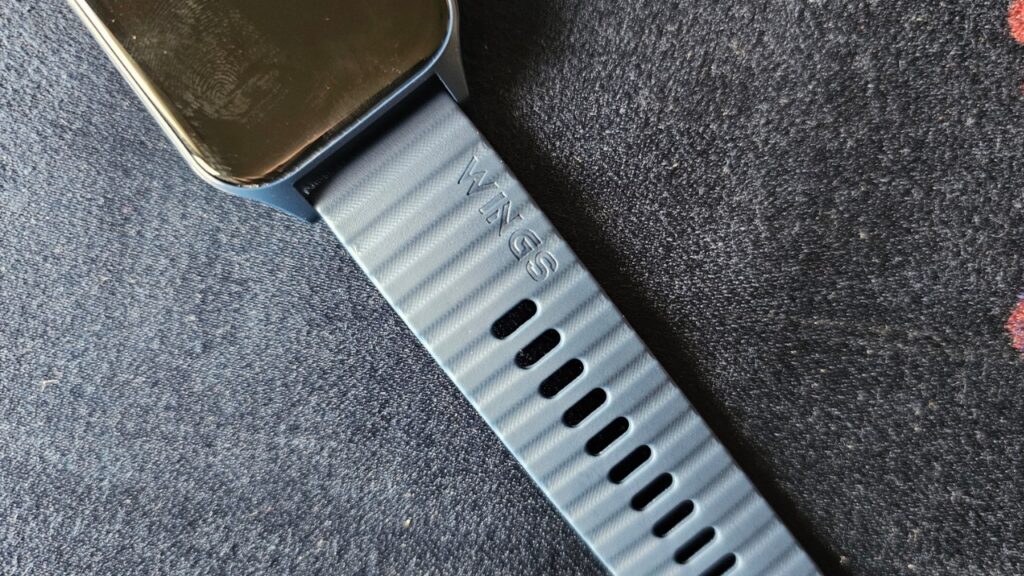 The straps are interchangeable easily and have a textured finish. It also has many holes, so it should fit any size of hand without any issues. A single button on the right can perform various functions, such as going back or powering on the watch.
The panel on the front is a 1.96-inch LCD panel with 200+ watch faces, 60Hz refresh rate, 500 nits brightness and 2.5D curved glass. The only spec we doubt here is the Refresh Rate because it doesn't look as if it's refreshing at 60Hz. It seems like it is stuttering throughout. In addition, the panel features pleasing colours and offers decet brightness suitable for outdoor use.
Read More: CMF by Nothing Watch Pro Review: Budget Smartwatch with Subtle Value Adds
Performance & Battery Life
The Wings Prime establishes a wireless connection over Bluetooth v5.3 and offers features like:
110+ sports modes
Heart rate tracker, SpO2 sensor, steps, counter, sleep cycle tracking, and menstrual cycle tracking
Up to 7-day battery backup, 3-day with bluetooth calling enabled
In-built games
QR code for receiving payments, camera controls, calculator
AI voice assistant
SOS emergency gesture controls
As for performance, it's fine for the price. There were no lags during my usage, and the overall user interface is simple to operate but a bit old-fashioned. The feature set is decent, with options to access a calculator, five menu styles, a timer, the ability to set vibration intensity and much more.
The vibration motor in the watch is quite basic and tends to make more sound than vibrations. However, most smartwatches in this price range have similar motors. The watch offers a wide variety of watch faces to choose from, and the overall collection is quite generous. Additionally, there are several sports modes that Wings Prime supports, and we tried a few of them.
The walking mode on the fitness tracker monitors the user's heartbeat, step count, distance traveled, and calories burned. On the other hand, most of the other modes only track two metrics, which are the heart rate and calories burned. Although I'm not sure why there are multiple sports modes as they seem to track the same metrics, I believe they exist solely to display a higher number.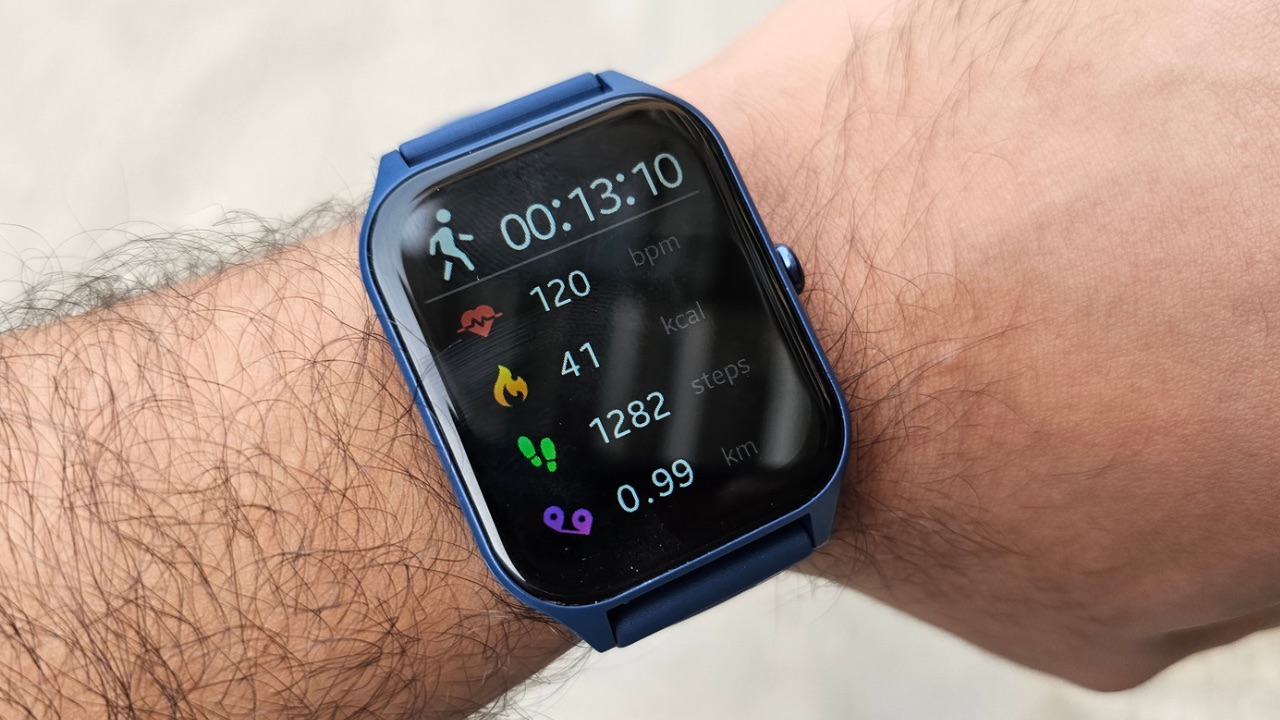 Although the tracking function of the device is fairly accurate, I noticed that the heartbeat reading would sometimes disappear and show a value of '00'. However, the pedometer function worked well. One issue I encountered is the absence of a basic user interface element, which is the display of the time while in workout mode.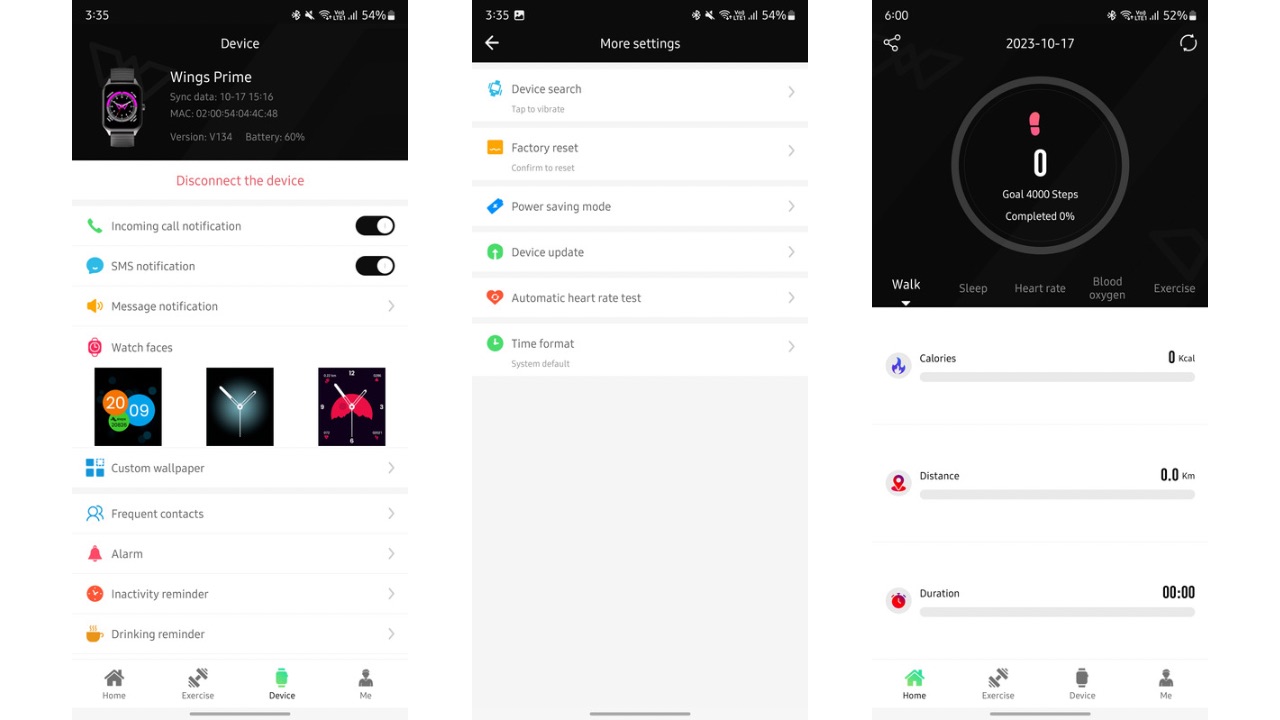 The watch connects to your smartphone through the Wings Active app. With the watch, you can find your phone or view the workout stats that are recorded. Unfortunately, we had a problem syncing the watch's walk workout with the App on the phone. Additionally, the watch supports drinking and medicine reminders, among other features. However, the app's user interface needs some serious rework.
Further, the app always prompted me with a QR code after a restart to pair with a new device whereas it was paired with my smartphone already, so that's another issue I found it to have.
The device claims to have a battery life of 7 days, and we were able to get close to that number. However, when using Bluetooth calling, the battery life is reduced to 3 days. While talking about Bluetooth calling, we found that the single microphone setup works well in quiet environments, but in noisy ones, the background noise becomes a major issue. The speaker offers decent volume, but it's not very powerful.