Long before the Xiaomi, OnePlus One and other Chinese brands entered the Indian market with their cheap-yet-feature-rich smartphones, an Indian handset maker – WickedLeak – was launching such loaded smartphones at very cheap price points. WickedLeak ofcourse couldn't market its products well then. Also, WickedLeak's initial products lacked the finishing that ought to have been there to instill confidence in users. Had the company paid attention to performance, design and looks of their earlier devices, the story would have been a lot different.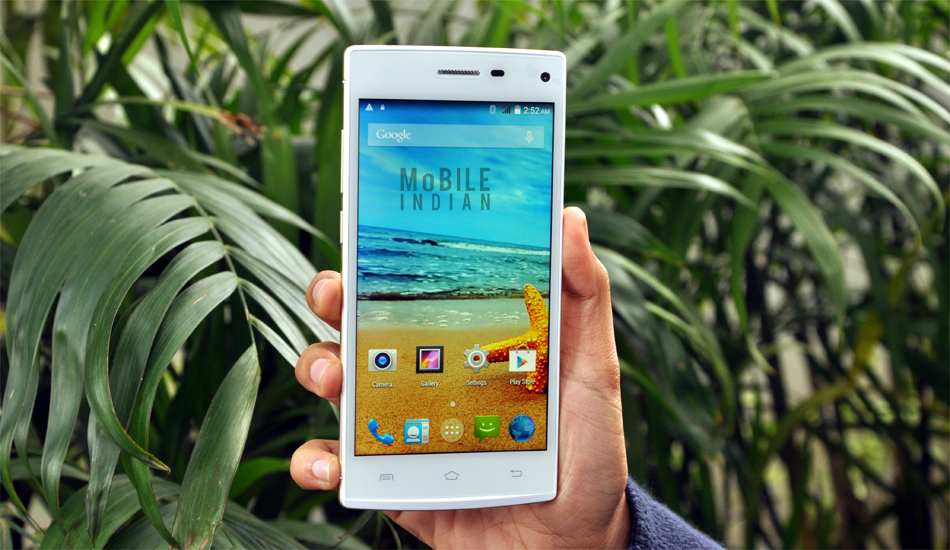 Nonetheless, WickedLeak is still there and has come out with a new smartphone – Wammy One. It has everything that would give current favourites like Redmi Note and Yu Yureka run for their money. To start with, the WickedLeak Wammy One is available for just Rs 7,990 and offers an octa core processor, 5 megapixel front camera, 8 megapixel rear camera, Android KitKat operating system, 1 GB RAM, 8 GB ROM, 32 GB expandable storage slot, and 5 inch IPS display.


We have analysed the phone for about a fortnight and here is our findings of the WickedLeak Wammy One.
Design
Earlier occasion I have reviewed a couple of WickedLeak smartphones and thus I was clearly surprised to see the Wammy One which in terms of design is way above its siblings. Its slim, attractive, as well as tough (atleast looks like so).


Let's start with the looks first. My first impression of Wammy One was that it might have an unibody but it isn't. After careful examination, I found out a groove to open the back panel under which lies the SIM and micro SD card slots. Unlike its siblings, the matte finish back panel gives a superb feeling. With thin metal side plates and slim profile, it looks aristocratic as well.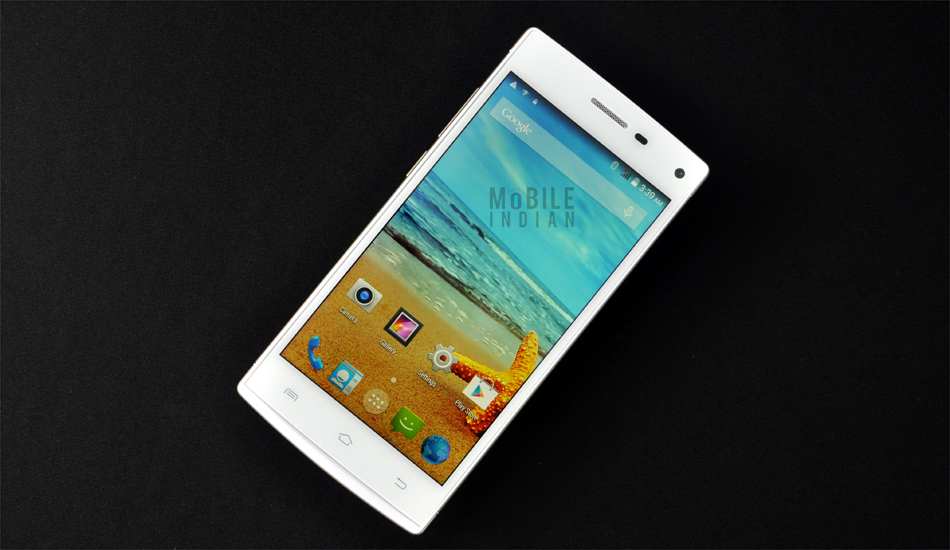 The phone comes in white and black colours. We have got the white version which has gold colour metal armour on its side panels. The black version, as per the pictures, has an all black profile. So I cannot as of now comment which version looks better but one thing is sure, you won't regret buying the white one.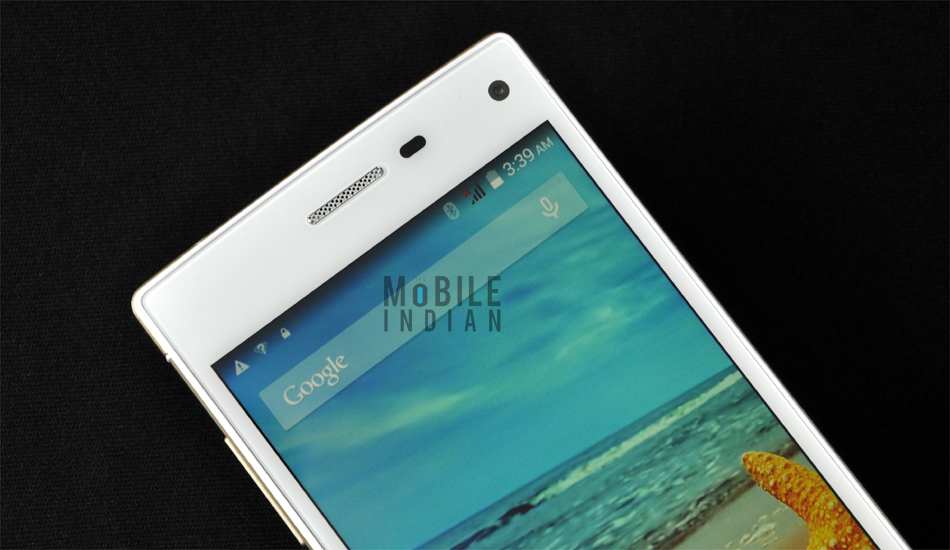 Coming back to the design, the front panel has got a bit of different treatment. There is a plastic padding around the display which further adds to its charms. The only chink in its looks it the 'WickeLeak' logo that is poorly written on the back panel; infact one can completely erase the brand name with just a scratch.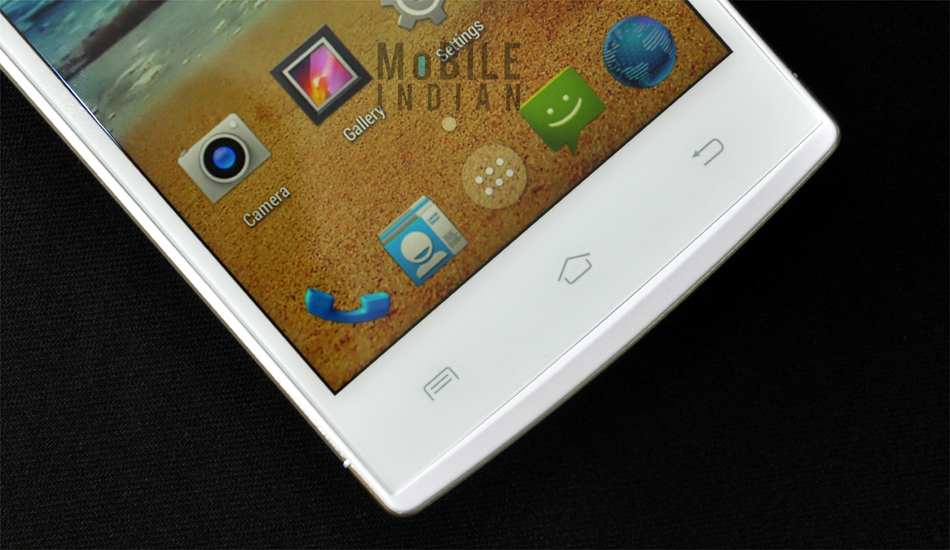 Note that WickedLeak is offering the Wammy One in two versions – one normal and the other with AquaProtect Water Resistant technology. The later version costs about Rs 2,000 more. Here I would underline that the AquaProtect Water Resistant is a water-repellent technology and doesn't make it waterproof.
Overall the WickedLeak Wammy One has good build, it looks classy as well as tough.
Display
The Wammy One offers a 5 inch touchscreen but with qHD resolution (540×960 pixels) and not high definition which is becoming common to handsets in this price range. However, the slightly low resolution doesn't impact much. Infact the display was much better than many of its competitors with HD resolution.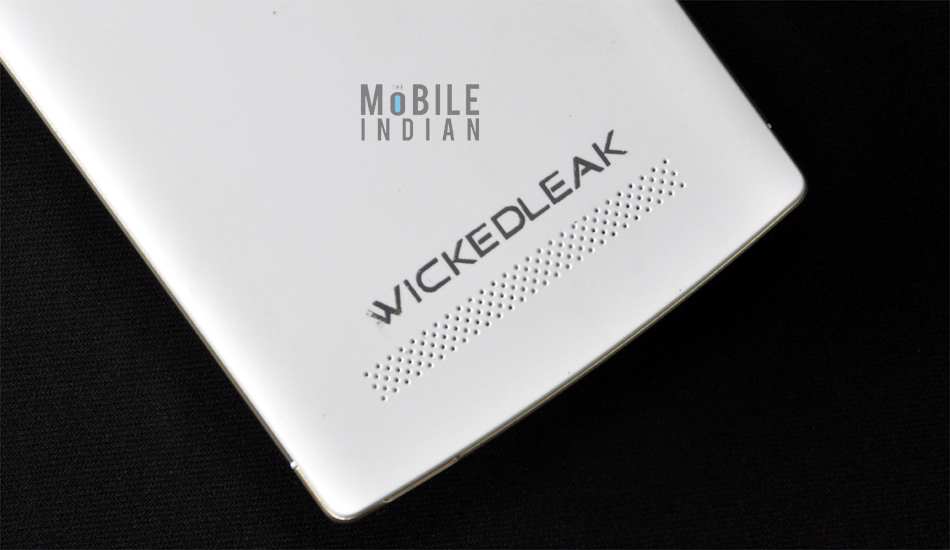 The display also offers just enough brightness for outdoor activities. The touch response is good but while using its camera, the capture button sometime refused to respond which probably is a software issue. Overall, display is quite immune to scratches though the company has not said anything about Corning Gorilla Glass or any other such protective glass. Anyway, you could put a screen guard to further bolster its defences.
Storage
The Wammy One offers decent 8 GB inbuilt storage of which 5.68 GB is available for users. Besides, it has a micro SD card slot that can accommodate a card of up to 32 GB. The phone can also supports external storage devices like pen drive.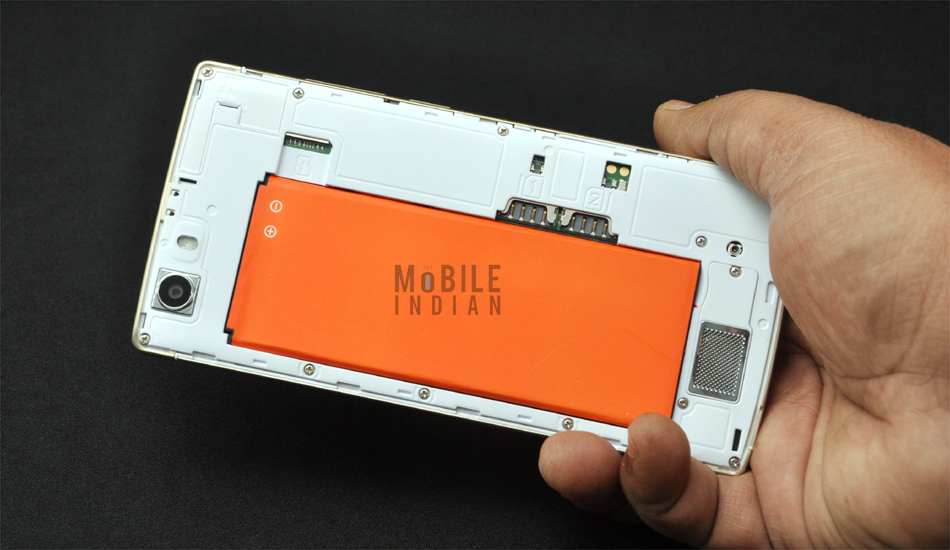 Camera
In the Wammy One there is an 8 megapixel camera and an LED flash light. In the front, the phone has a 5 megapixel camera. The rear camera has Sony IMX135 CMOS Sensor, 5P Lens with Schott Blue Glass Filter, F2.2 Aperture, 28 mm Wide Angle lens, and auto focus feature. The phone offers the usual camera features like HDR, Beauty Face, Panorama etc.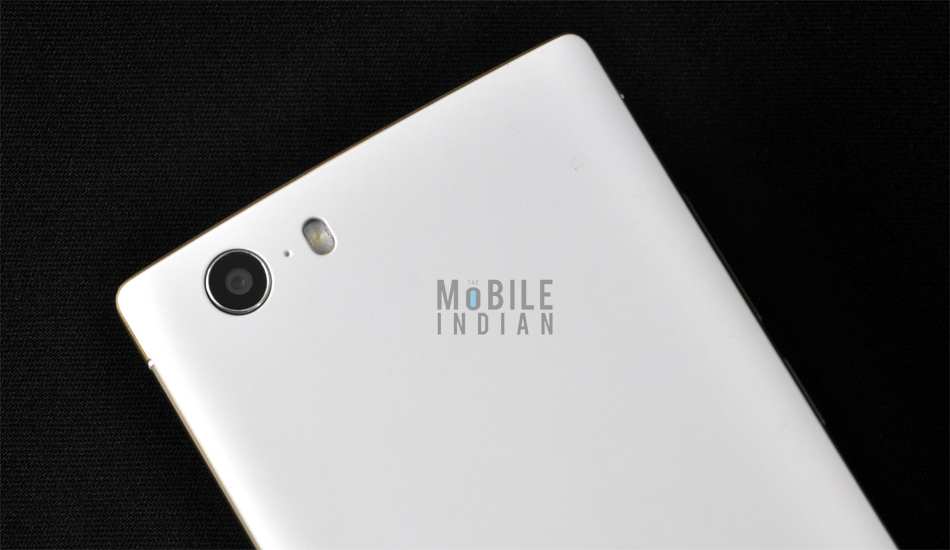 However, it doesn't give an output that otherwise the figures above suggest. Pictures, both in good lighting as well as low light, lack detail. Clearly, there are much better camera phones in the sub-Rs 10,000 segment and Wammy One isn't one of them. Also, as I stated in the display section as well, the camera app sometime hanged. Since no other app hanged during the course of the eview, I guess, ithe issue is with the camera app itself.
Here are some sample pictures.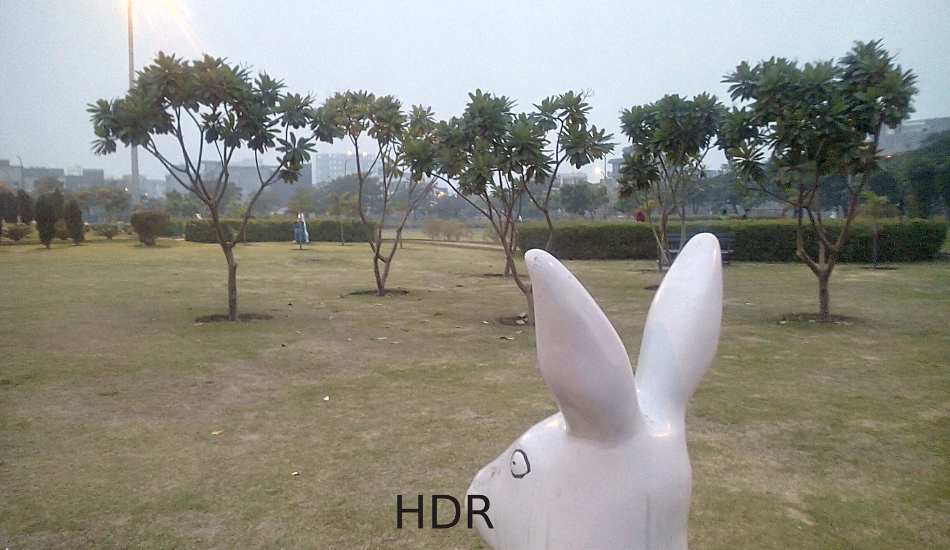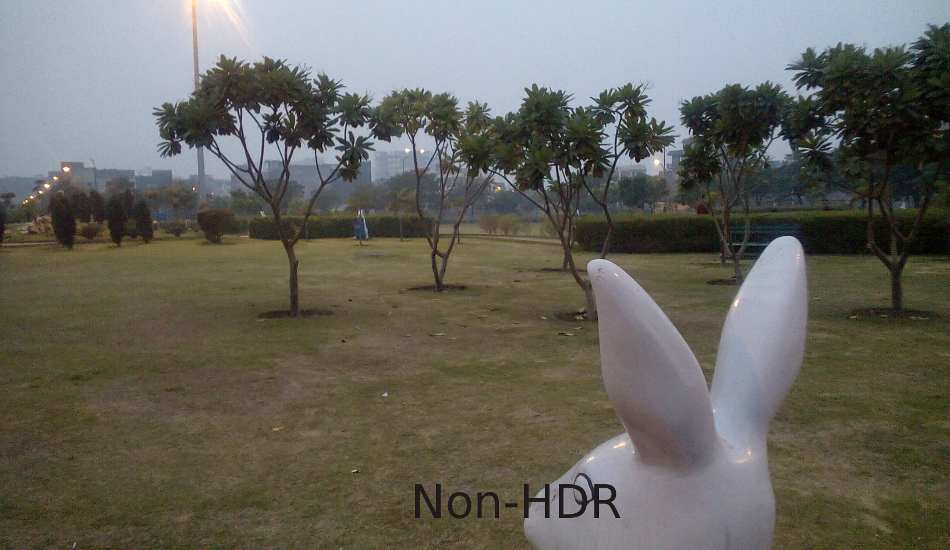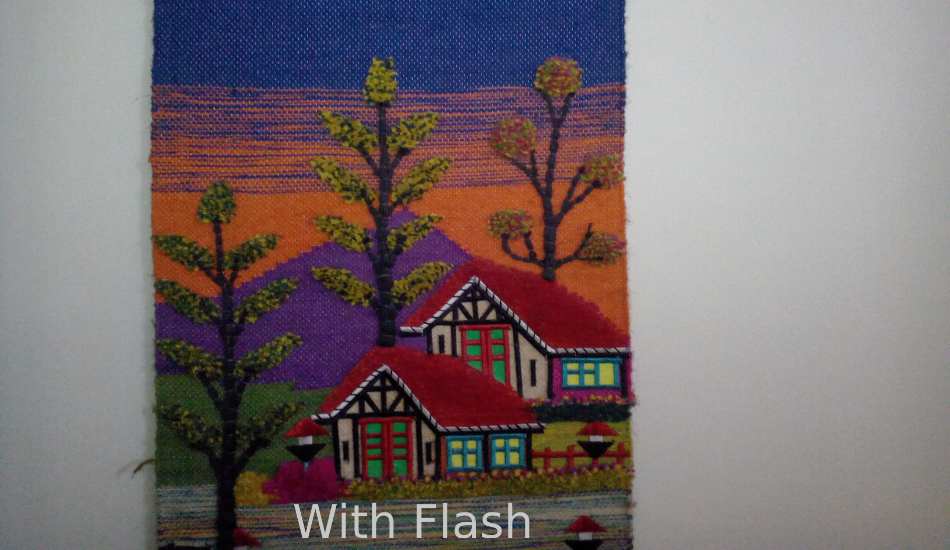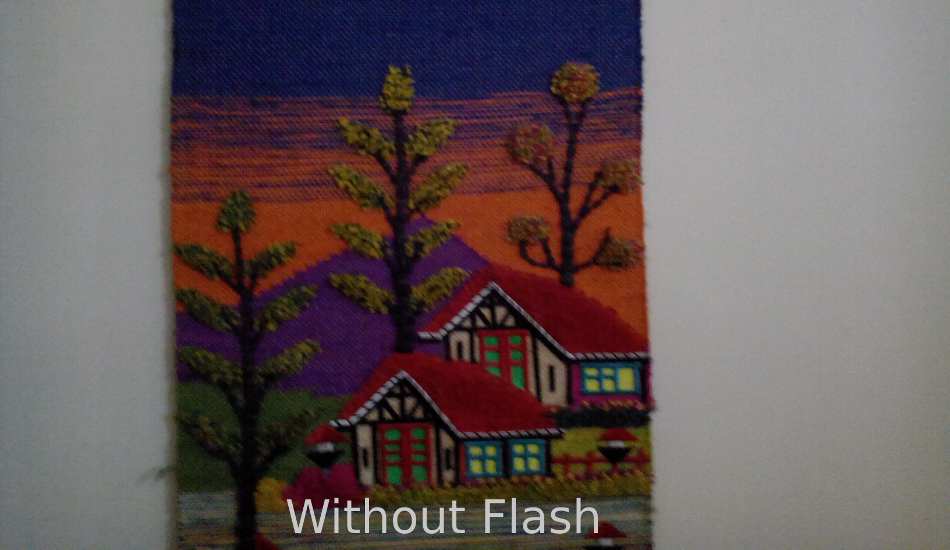 Performance
The WickedLeak Wammy One is armed with a 1.4 GHz MT6592 octa core processor to assist which there is 1 GB of RAM and Mali 450 graphics processor and the Android 4.4.2 KitKat operating system. WickedLeak, on the product page, also promises the latest Android 5.0 Lollipop version for the phone but has not specifically said when.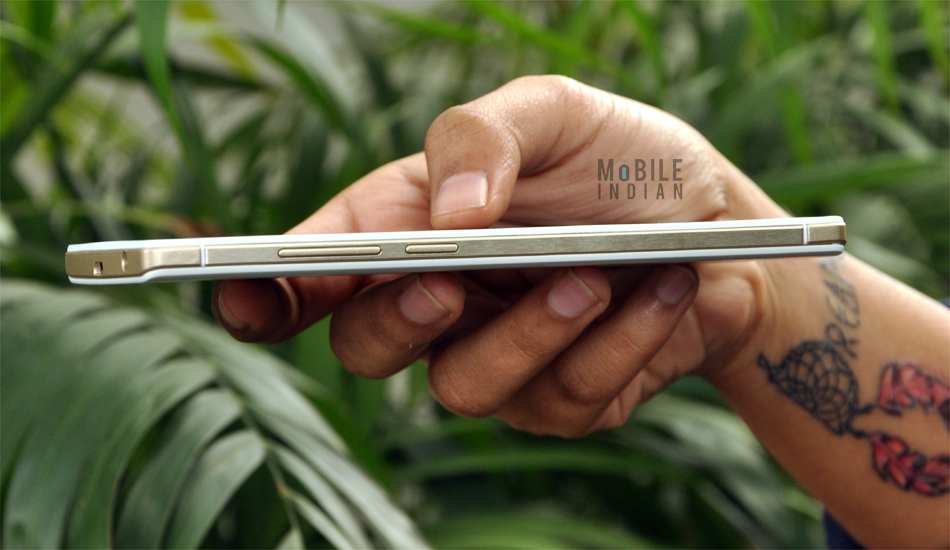 The Lollipop version will definitely further boost is hardware's output. Even without that also the phone is quite powerful. Ofcourse as I said earlier in display section, the phone sometime while using camera app refused to respond but overall, it ran smoothly. It can play almost all games available on the Google Play store for Android devices as well.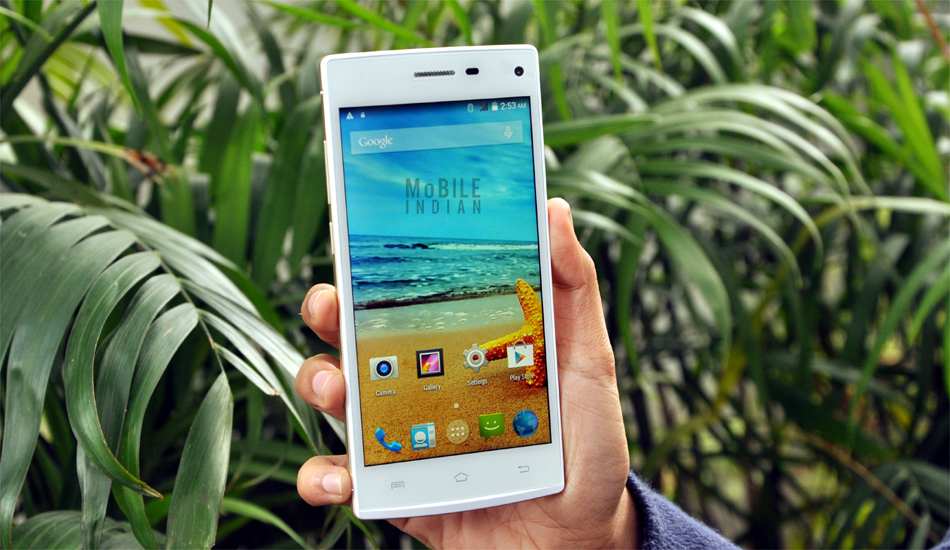 As far as battery back up is concerned, the WickedLeak Wammy One's output can be termed as satisfactory. The handset has a 2800 mAh battery. The phone can stay alive for a whole day with low-medium usage and those who are hooked onto their devices all day long may have to charge it after 7-8 hours.


To give you a much better idea, the Wammy One consumed about 16 percent charge in about an hour of FM radio playback during which I wasn't using any SIM or had used its WiFi connection. During gaming, the phone consumed 10 per cent charge in half an hour. While playing videos with WiFi and highest brightness, it consumed 25 per cent charge in one hour and without WiFi and at lowest brightness, it consumed just 6 per cent battery juice in 45 minutes.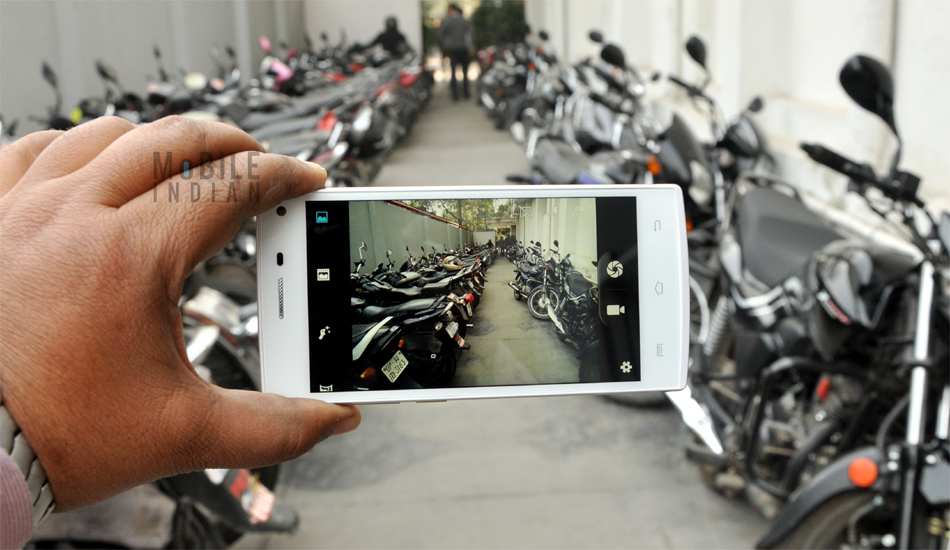 For connectivity, the WickedLeak Wammy One offers two SIM card slots (micro SIM) and has WiFi, Bluetooth, a 3.5 mm jack and a micro USB port.
Images by Sushil Kumar