Chinese handset manufacturer UMI launched this handset UMI XII earlier this year for Rs 14,000.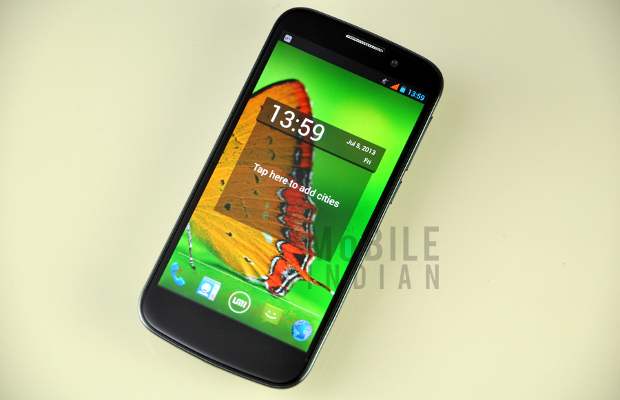 The phone has high end features such as a 5 inch IPS panel display with full HD 1920 x 1080 pixel resolution, a 1.2 GHz MTK MT6589 quad core processor, 2 GB RAM, 32 GB inbuilt memory, 64 GB expandable storage slot, 13 megapixel rear camera, 2 megapixel front camera, and a 2500 mAh battery.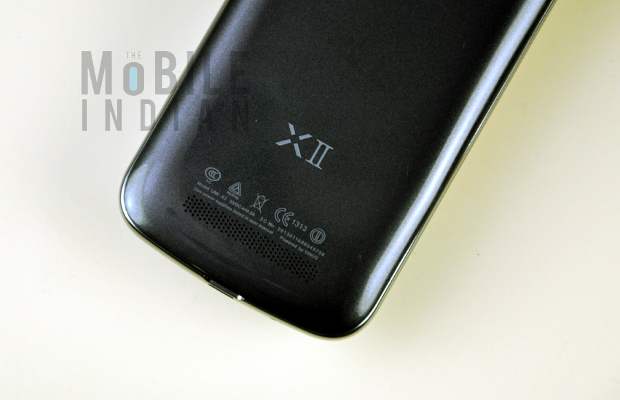 Though the features and its price make it irresistible but many have doubts owing to its Chinese origins. A few weeks back we got this phone for review and here is a detailed investigation of its performance, which I think would help you clear your doubts about the performance of the UMI XII.
Design
The UMI XII would remind you a bit of Samsung Galaxy S4. However, despite being just 8.9 mm thick, the UMI XII feels a bit heavy in the hands with its 169 grams weight.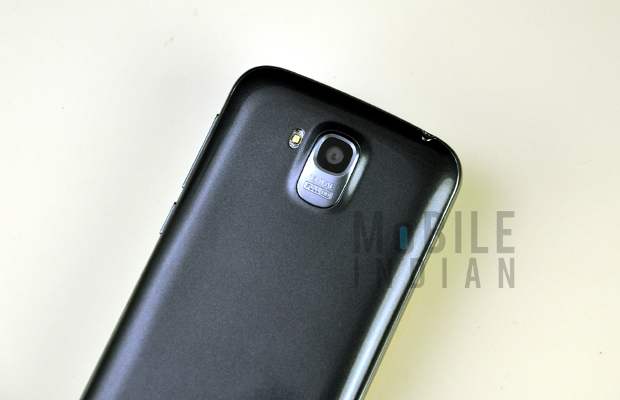 It comes with a shiny back panel, which gives it a very luxurious look but it is thankfully not slippery. There is a wide metal panel that surrounds the phone from all four sides, giving it not only an aristocratic look, but also some protection to its internals during minor falls. The power button and the volume rocker are also made of metals and are placed on the side-metallic panel, which means the keys would last longer than the common plastic physical keys found in other smartphones. However, they are so closely placed that people with bigger fingers may inadvertently press the power key while pressing the volume rocker.
The back panel is made of plastic and feels prone to damage, especially while opening it. Though there was no replaceable back panel in the review unit, we hope UMI would supply one to buyers free of cost, which is becoming a custom in the low cost handset segment.
Display
The UMI XII has a 5 inch display, which comes with full high definition (1280 x 1080 pixel) resolution, which means it has 441 ppi pixel density – one of the best in the industry. Most handsets under Rs 15,000 do not come with full HD resolution, thus the XII is definitely special. Moreover, it is an IPS display, which ensures great colour reproduction and wide-angled viewing. I loved watching movies and videos on this device.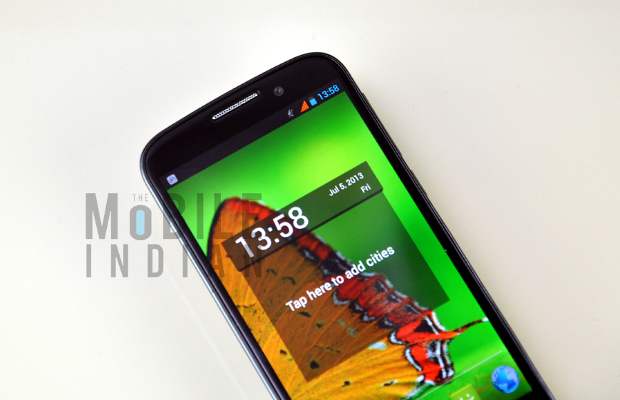 Moreover, UMI XII comes with a curved glass that creates a 2.5D effect – a unique feature that is till now found in costlier phones like LG Optimus G Pro. On top of that the display comes with a Corning II Gorilla Glass coating that is known to give decent protection from scratches.
Storage
If storage is everything for you, then you can blindly opt for this smartphone as it comes with a huge 32 GB of internal memory, of which 24 GB is available for users to store their contents. Even many high-end phones do not come with this much internal storage space.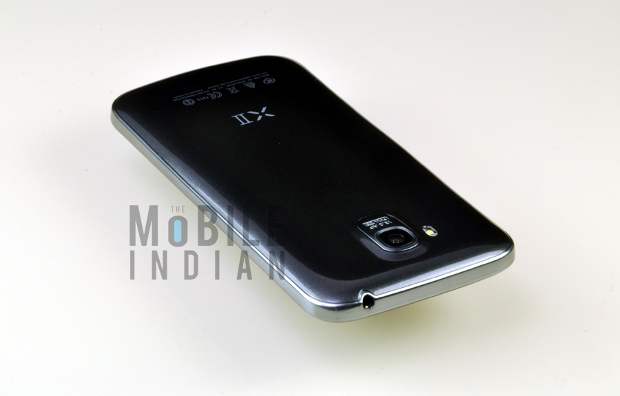 Also, there is a 64 GB expandable storage slot in the UMI XII.
Camera
The smartphone also impressed us a lot with its camera capability. The X2 has a 13 megapixel auto focus rear camera and a 2 megapixel front camera. While the rear camera is able to capture images at 4128 x 3096 pixel, the front camera claims to capture images at 2048 x 1536 pixel resolution.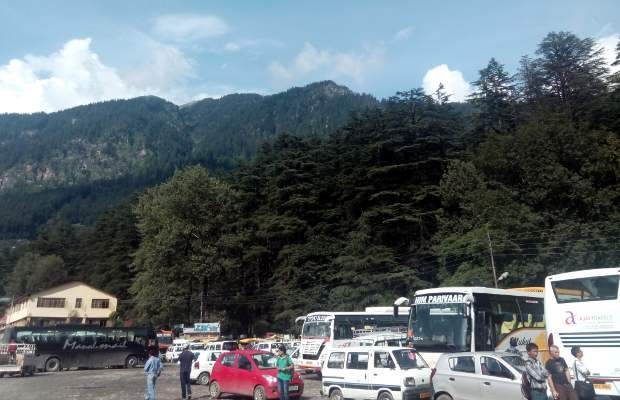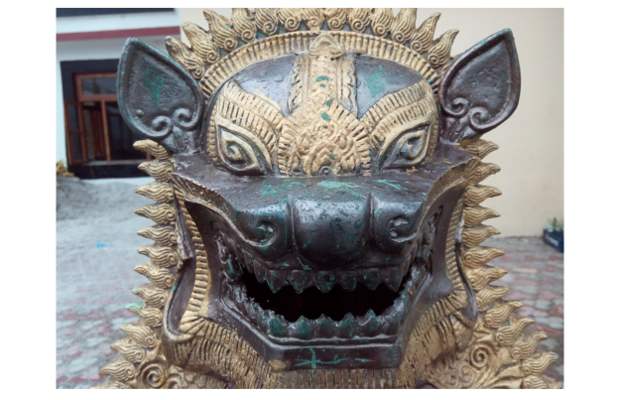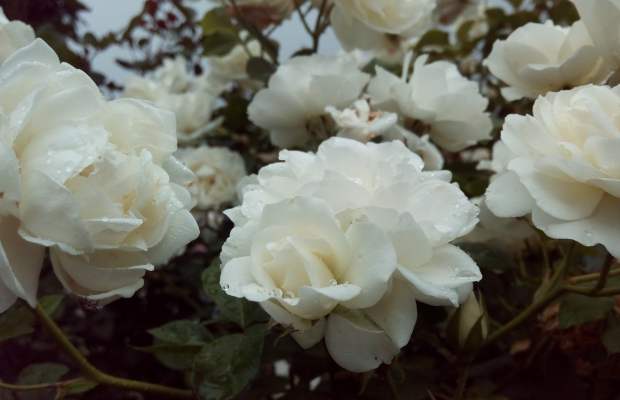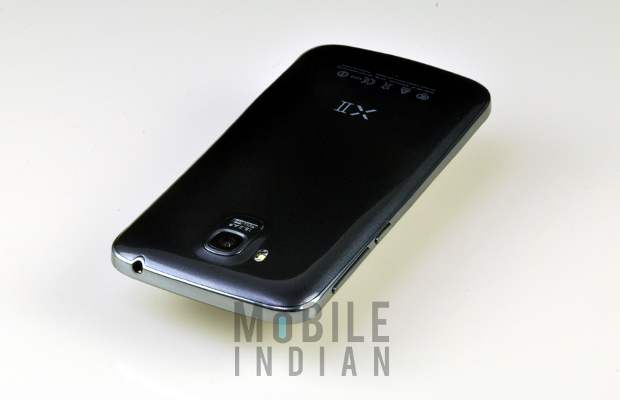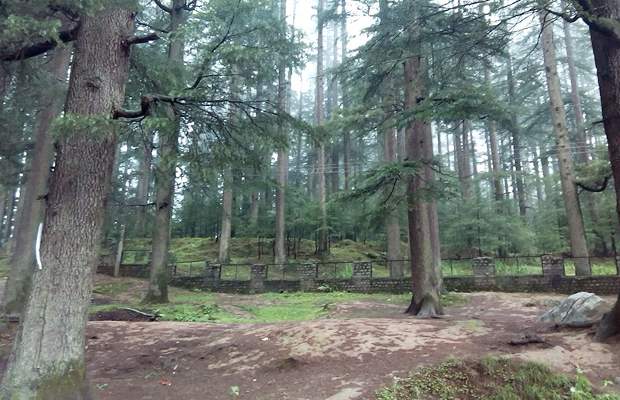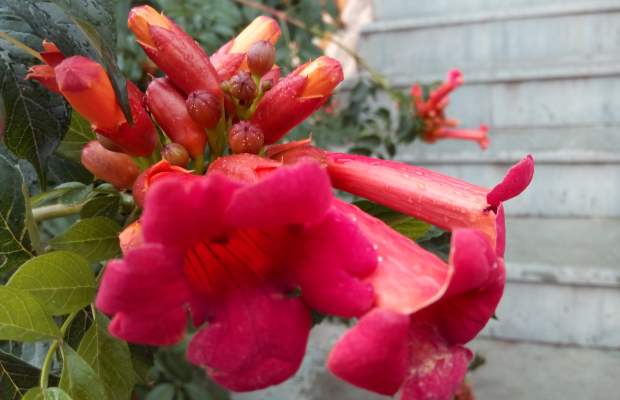 The rear camera has great auto focus ability and colour reproduction. However, it is not that impressive when it comes to low lighting photography; but is nevertheless better than most of its competitors. The front camera is also able to capture very good self-portraits. Below are some snaps we have captured using this phone's rear camera.
Battery
The UMI XII comes with a 2500 mAh battery, which comfortably provides a day's back up with normal use involving around an hour of calling and an hour of music. We used it for specific conditions like watching movies and gaming. With auto brightness and at medium volume (headset used,) it can play 5-6 hours of video continuously and in gaming too it gave around 5 hours of back up.
Performance
The UMI XII comes with an impressive 2 GB RAM and a 1.2 GHz Mediatek MT6589 quad core processor. Further, it has Android 4.2.1 Jelly Bean operating system – the latest Android version as of now. With such a terrific combination it is likely to be a fast device. Thanks to the huge RAM you need not worry while multitasking. As you can see in the snapshot below, I had managed to use seven applications including three heavy games like Max Payne, Blood and Glory, and Stick Cricket. Even after opening seven RAM eating apps, the phone has 693 MB RAM left, which is incredible.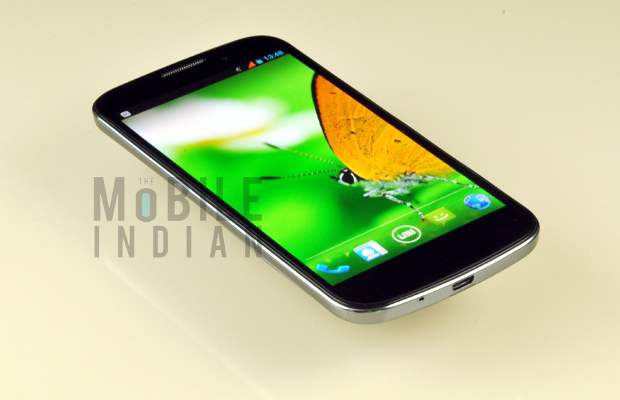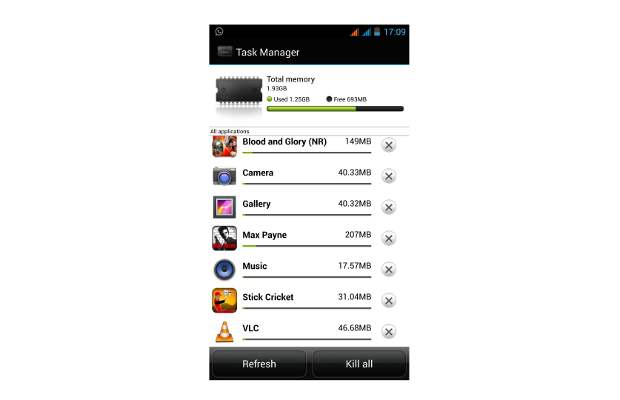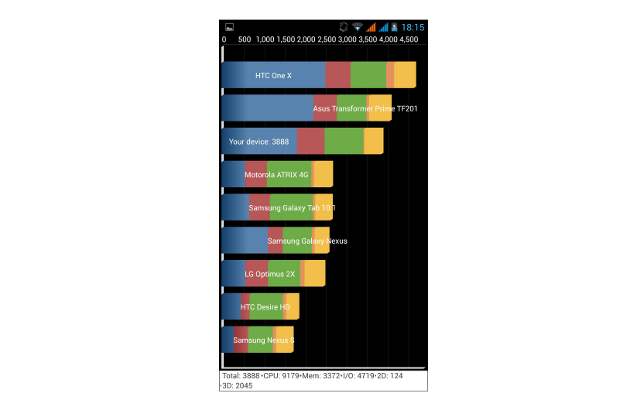 The phone also has a decent 11807 score on Antutu while on Quadrant it got 3888, which too is decent.
Connectivity
First of all, it comes in dual SIM format. There was not any call drop issue but the volume levels are a bit on the lower side, so it may irk some persons.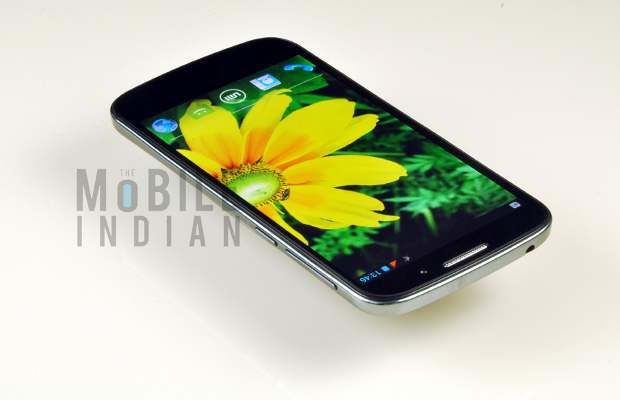 UMI X2 too is well equipped when it comes to connectivity with options like WiFi (b/g/n), Bluetooth 4.0, GPS (with A-GPS support), micro USB and a 3.5 mm jack.
Others
Curiously, the phone comes with some apps that seem unnecessary for Indian users. For instance, there is HiMarket, which is an app store like Google Play store. But all the apps are perhaps for the China region (I do not know the language, but since UMI is a Chinese vendor, I speculate so). Also there is one Baidu input and QQ apps. There is one Youmi Market which too is an app store, but here too apps are listed in the Chinese language and would not be of much use if you don't know Chinese.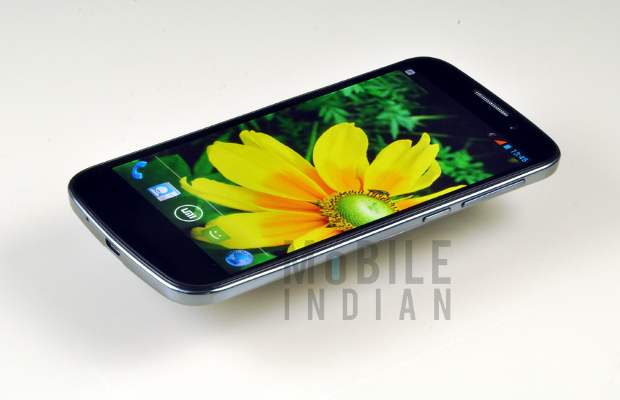 However, it has so much internal space that you need not worry about bloatware.
Conclusion
Feature-wise, the UMI XII is undoubtedly the best at this price point, if you choose to ignore its heaviness and a few unnecessary apps. Of course, it is not the best camera phone in the under Rs 15,000 segment but it is nonetheless not the worst.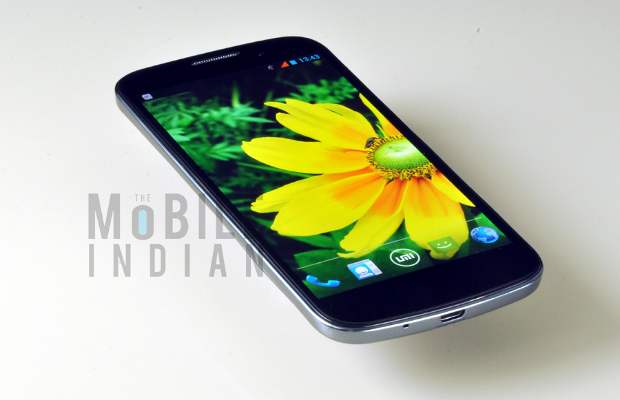 Though the phone looks rosy, the biggest problem is its availability and service centres, which is the biggest concern for Indian buyers. A look at the UMI India Facebook page will tell you how people have been facing issues while buying the phone. UMI will not only have to overcome the supply issue but it will also have to work hard to beef up its service centres as soon as possible.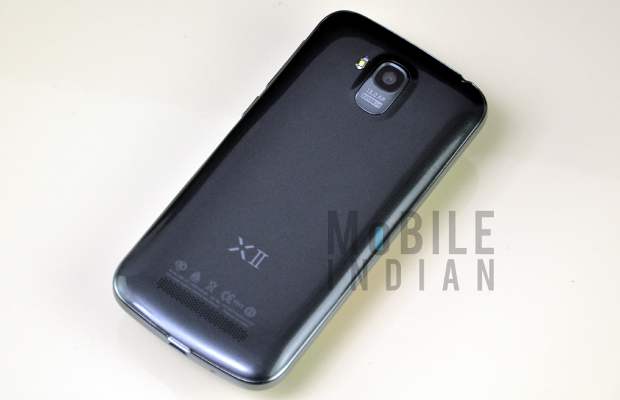 But at Rs 14,000, it is a very good deal as it has the best storage option, best display, latest operating system, decent processor, huge RAM, decent camera and even battery. However, I would have appreciated it if UMI also sold the device with a headset (of course a decent one).
Photograph By – Sushil Kumar