Zync Z-999-Plus is the latest tablet from Zync, a Indian company. The tablet comes with 3G SIM support with SIM calling function, apart from Bluetooth and WiFi support. Other features of the tablet are 7 inch capacitive multitouch screen, 1.5 Ghz processor coupled with Mali 400 graphics processor and 512 MB DDR3 RAM, 8 GB internal memory expandable up to 32 GB. However, it lacks GPS support. The tablet is based on Android 4.0 ICS and is priced at Rs 12,000.
Feature and specification wise the tablet looks well worth the price, but does it have the performance to match the specification, read on to find out.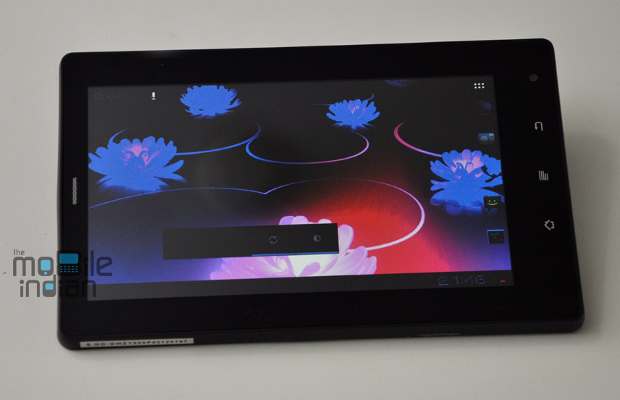 ###PAGE###
Design
The tablet looks good in its all black non glossy finish look. The plastic quality is good with nice fit and finish. The tablet is lightweight and is easy to hold too. It has a rectangular design with slight curves around the corners; the back panel is curved at the corners but is flat more or less.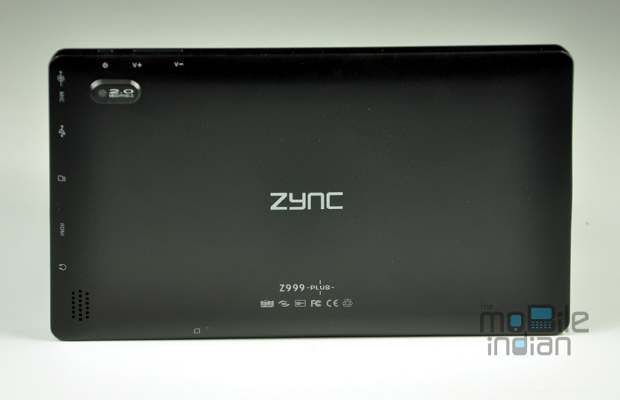 There is even a 2 megapixel camera at the back while another VGA camera is at the top left corner in the front part of the tablet. The SIM slot is placed on the bottom side while rest of the ports which include a charging slot, mic, mini USB, micro SD slot, HDMI port and 3.5 mm jack are on the left side. The power and the volume rocker placed on top left corner of the tablet. All the ports and buttons are ergonomically placed.
Overall design of the tablet looks good and works well, infact better than what the price suggest in terms of quality as well.
###PAGE###
Display
The display is more or less a standard fare in the low cost segment. Its capacitive display, measuring 7 inch diagonally, supports 5 point touch and has a resolution of 800×480. The touch response is good and even the display quality is acceptable, with decent brightness, but is not the brightest amongst its peers.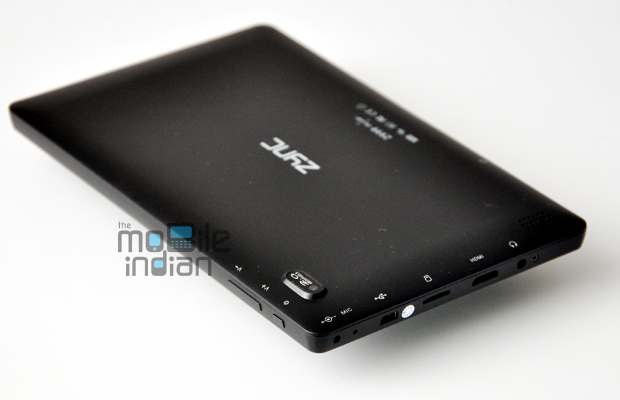 ###PAGE###
Performance
The 1.5 Ghz processor of Zync Z-999-Plus lends very decent speed, however that is plagued by heating problem, which makes applications crash. However this problem seems to be accentuated when you use the tablet in 3G network. However in case of WiFi network, this problem is not there, at least we didn't encounter it. SIM calling works fine and there is no heating problem encountered in that either.
You can even make calls without the headset as the tablets narrow profile means that it is easy to hold to your ears, though you might look funny holding the tablet to your ears.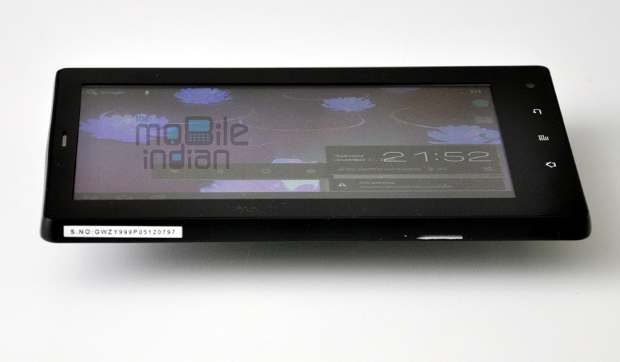 We encountered heating problem when we were browsing the net using the 3G network and it was evident within half an hour of use with browser crashing from time to time. But since then rains have started in Delhi and the weather is much cooler and therefore it seems that the tablet has also started to cope well. However given the fact that weather in India is normally very hot, it is a big problem.
Apart from the heating problem, the tablet works fine with decent speed and games also played very smoothly and the application also open fast.
###PAGE###
No GPS
Another problem is that the tablet doesn't have GPS support which is sad given that an A-GPS chip is cheaper and also since it has SIM support, A-GPS would have been sufficient. However since the tablet can use cell site info from SIM, the location awareness of tablet is better than other WiFi only tablet.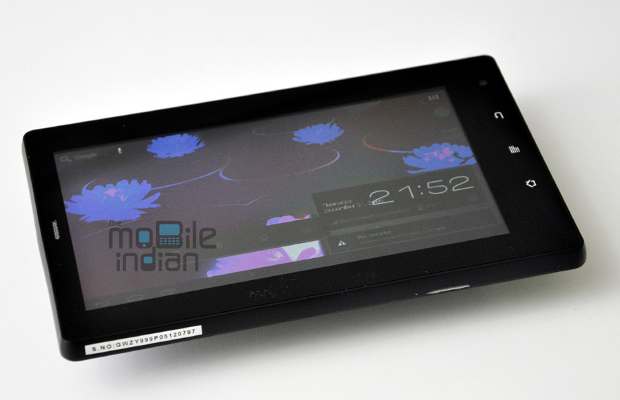 Additional Accessories
The tablet comes with a nice neoprene pouch which should be durable, and a head phone but without mic, a screen guard and a USB cable, and a charger. However, there is no HDMI cable.
###PAGE###
Camera
The 2 megapixel camera is not worth much, but none the less given that most low cost tablets don't have it at all, it is an added benefit. The camera is pretty average and is good enough for casual photography but only in well-lit conditions.


The front camera is a VGA unit and is good enough for video chats.
###PAGE###
Battery life
The tablet comes with a 4200 mAH battery which is a decent size. However, the tablet works for around four to five hours of WiFi usage only. In case of 3G, battery life drops further to about three and a hours of active usage.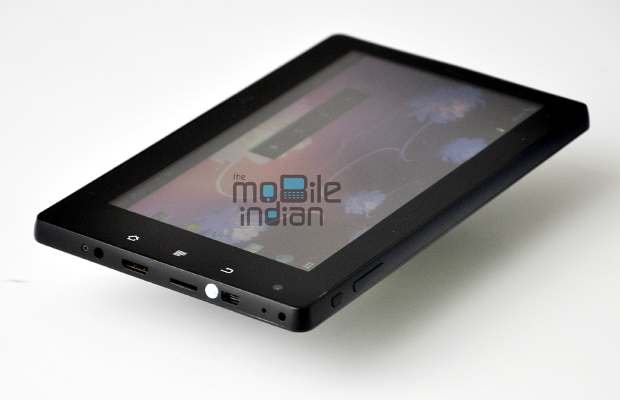 The standby time is however decent with around a days usage.
###PAGE###
Verdict
The specification, performance and price all goes in favour of this tablet, but for the heating problem, the entire benefit of this tablet goes for a toss. In WiFi only mode it works fine, but then if you have to use it in WiFi only mode, the price is not justified, given that even Zync sells WiFi only tablets with similar spec at almost half the price.