There are currently numerous tablet makers in India and Go Tech is one of them. It made a name for itself in the market of low-cost tablets for students, and has recently released Go Tech FunTab 9.1 Class, which is also targeted at students. Though it was launched with an MRP of Rs 9,999, it is currently available in the market for around Rs 7,500.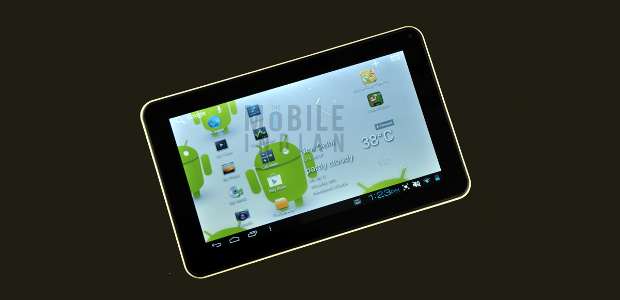 In fact, it is perhaps the only tablet to have such a big screen at this price. But apart from a big screen, has it anything worth the price? Let's find out.
Build and display
The Go Tech FunTab 9.1 Class comes with a big 9.1 inch capacitive touchscreen with 480 x 764 pixel resolution. This means that it has a paltry 160 ppi pixel density. So if you are planning to watch HD movies, just forget it.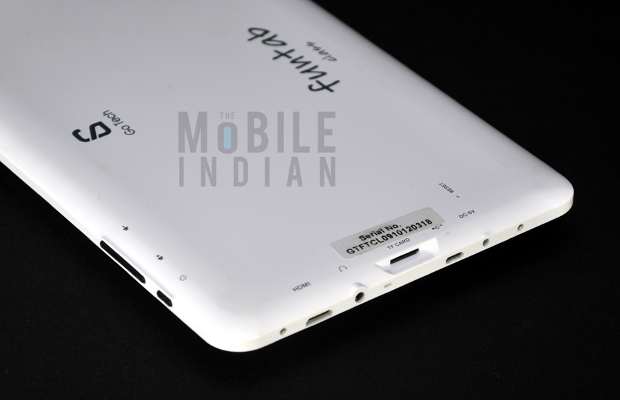 The display is okay vis-Ã -vis touch response but you should be very careful while handling it as large displays are susceptible to damage more than 7 inch devices are. Go Tech, though, provides a free pouch, which will help you store the tablet securely. The big display is definitely much better than smaller screens, especially for students who tend to read a lot. A bigger screen means much less strain on their eyes.
Though officially not mentioned, the tablet is much lighter than it seems due to its thick profile. The shiny plastic body is not slippery, looks elegant and not cheap.
When held in landscape mode, the power button can be located on the top alongside the volume rockers, while the micro HDMI port, 3.5 mm jack, micro SD card slot, and power port are on the right side. The micro SD card slot is located in a very awkward position, though, making it very difficult to insert the card.
Storage
Go Tech FunTab 9.1 Class comes with 8 GB internal memory which would come in handy for students to store their content. Moreover, one can insert a micro SD card of up to 32 GB to beef up its memory.
Battery
It has a good 5000 mAh battery, which claims to provide 8 hours of internet browsing, six hours of video and 12 hours of audio playback. But these figures are of course for the ideal situation, which is rare. No doubt, the figures went down southward when we tested.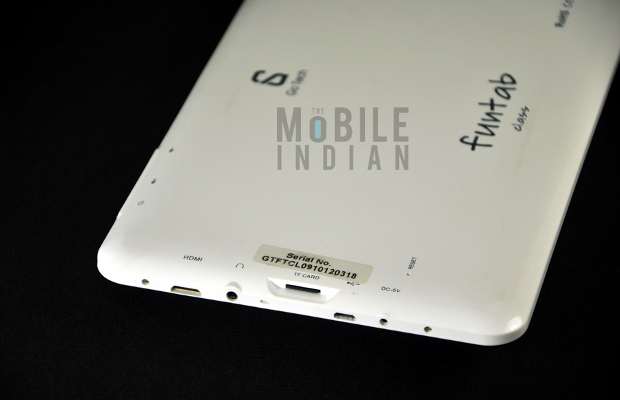 For instance, after fully recharging it, we used it to watch movies at maximum brightness using our headset, keeping the volume level at maximum. We had not opened any other app nor used WiFi or any other application in between.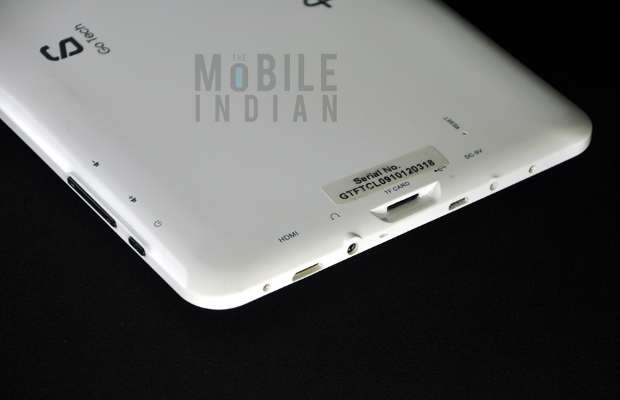 The tablet in these conditions managed to stay alive for three hours, discharging 85 percent of its charge (you have to put it on charge if the battery level goes down below 15 per cent).
OS, processor and performance
Go Tech FunTab 9.1 Class comes with a 1.5 GHz processor, Dual Mali 400 graphics processing unit, 1 GB DDR3 RAM and Android 4.0 ICS operating system. The combination is definitely very good for an under-Rs 10,000 tablet. We had played mildly graphic intensive games and the tablet had no problem in playing them, but do not expect it to run very intensive games.
Connectivity
Go Tech FunTab 9.1 Class is a big tablet and its makers have naturally resisted from providing SIM calling as nobody is going to use such a huge tablet for calling anyway. SIM connectivity for 3G would have been better. Anyway, you can use a dongle to access 3G networks on the tablet. The device has WiFi connectivity for internet.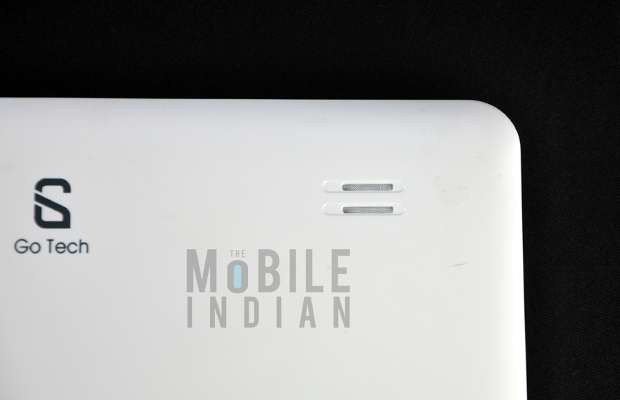 The tablet has micro USB and micro HDMI ports as well along with a 3.5 mm jack. However, the biggest missing feature as far as connectivity is concerned is Bluetooth.
Conclusion
Considering its current market price of around Rs 7,500, the Go Tech FunTab 9.1 Class seems a good buy as it has the largest screen in its category as well as the decent features mentioned above.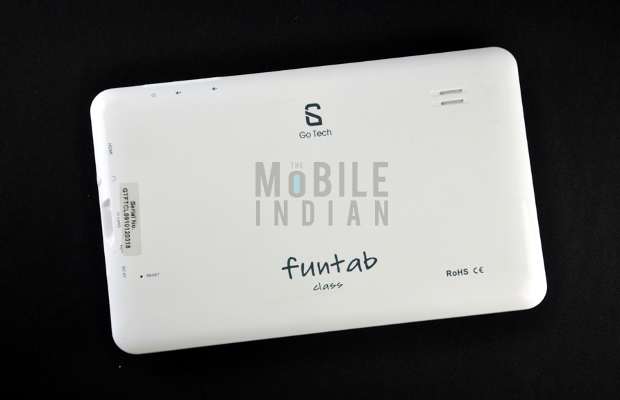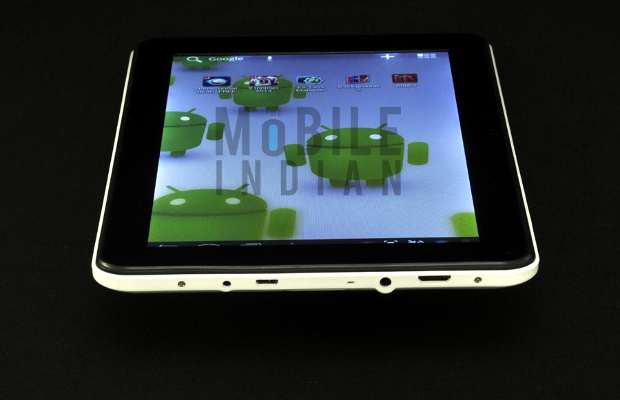 SIM calling (even 3G connectivity through SIM) is not there, which may be a sore point for some. Also, it has Android ICS and not Jelly Bean, and a VGA camera, only, in the front, for video chats.