Sxtreo WP 61 - Tough outside, smart from inside
By: Anil Satapathy, The Mobile Indian, New Delhi

Last updated : November 11, 2014 4:37 pm
The Sxtreo WP 61 comes with a bulky armour and offers decent performance.
PROS

CONS

»

Display isn't scratch proof

»

Camera could have been much better considering its price
Smartphones though are becoming essential these days but their fragility often deters a section of users who work or live in hazardous conditions. In environments like mining and industrial areas, a minor drop often render the smartphone useless.


For such people, Stesalit - a technology company - has come up with a range of rugged mobile phones including this Sxtreo WP61. This handset is water proof, dust proof, as well as shock proof and thus is projected as an ideal smartphone for those who work outdoors where accidental drops is quite common.

The Mobile Indian got the handset for a thorough look and we toyed with it for about two weeks to find out its worth.

Specification

The Sxtreo WP61 is IP 68 certified for its dust proof, water proof and shock proof qualities. It can withstand 1 meter water for 30 minutes and claims to be unharmed even if dropped from a height of 1.2 meter.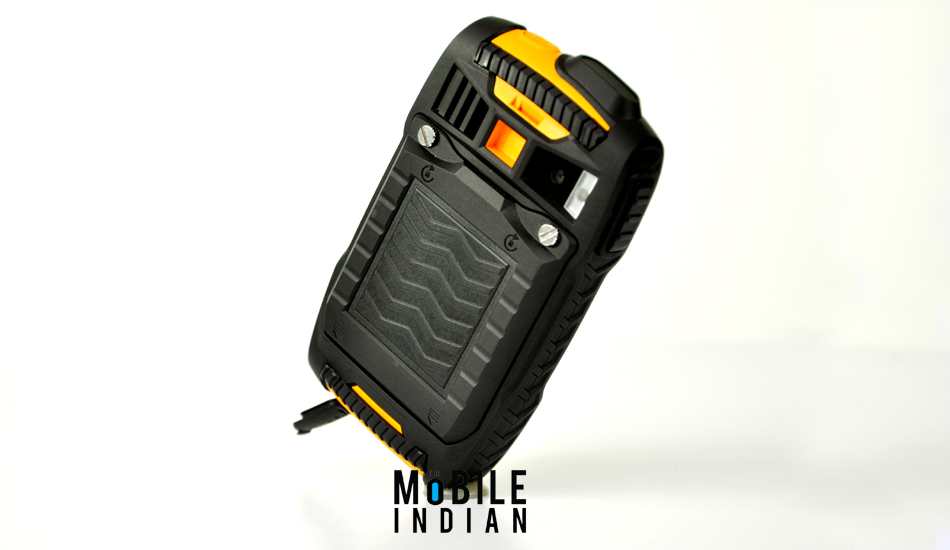 The WP61 runs Android 4.1.2 Jelly Bean operating system and is powered by the 1 Ghz Mediatek MT6577 dual core processor. It has a 3.2 inch display with 320x480 pixels resolution. Besides, it has 5 megapixel rear camera, 0.3 megapixel front camera, 2060 mAh battery, 512 MB RAM, 4 GB ROM, and a 32 GB micro SD card slot.

This dual SIM handset has WiFi, Bluetooth, 3G connectivity, and a micro USB port. Currently it is being sold for Rs 22,496.

In the Box

Like the phone itself, the WP 61 comes in a huge box. There is a USB charger cable and a headset apart from the phone itself. There is a small screw driver like device in the box as well using which you can open the rear back panel.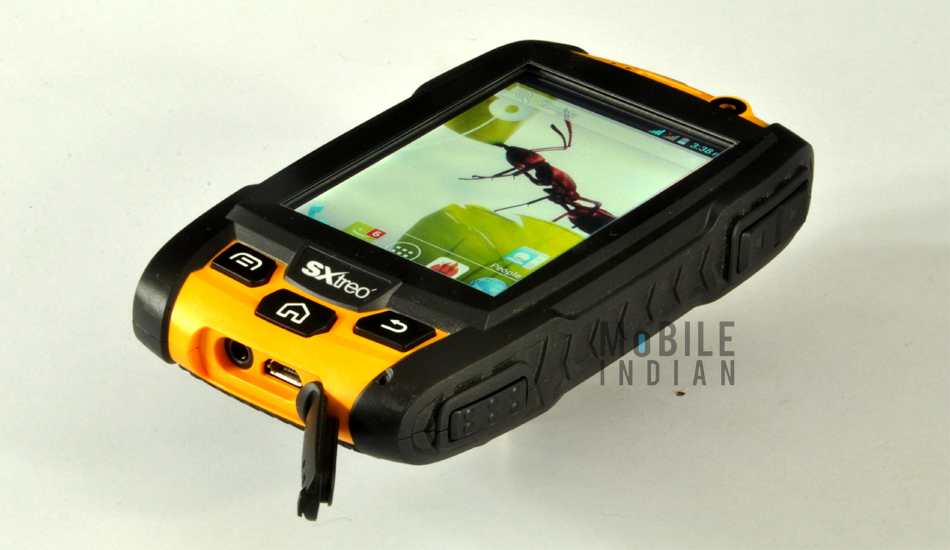 Besides, there is a warranty card and a user manual which one should read thoroughly before starting to use the phone.

Design and Toughness

Being made to withstand shocks, the Sxtreo WP61 comes with a thick layer of rubber; only its display is visible while all others parts are covered by this. Infact the rear panel is secured by a screw; so you have to open it to access the battery and SIM slot.

According to its makers, this body is made of "military high density ebonite material". On top of that the sides have anti-skidding design, something like the bike tyres which provides tremendous grip.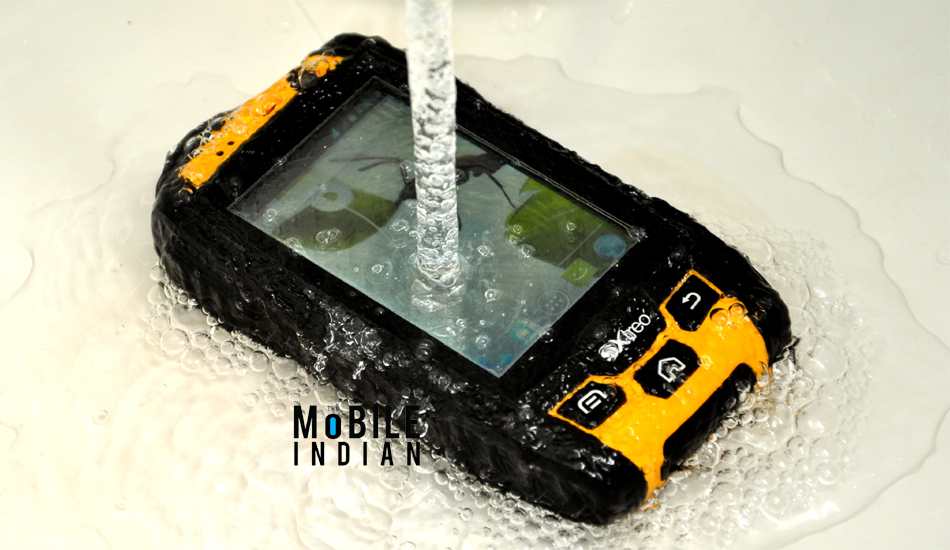 Stesalit didn't ignore its looks either. Some parts of the phone, at the top and bottom , have been painted in yellow that perfectly contrasts to the black parts. By doing so the company has infact tried to project the handset as "Bumblee Bee" - the iconic Transformer movie series character.

This elaborate arrangement, according to Stesalit, protects the phone from a drop of 1.2 metre high. It is also water proof and can resist 1 metre deep water for 30 minutes and can withstand 2Kg/m3 dust for 8 hours.

To test its toughness, we dropped it from about 1 metre several times and the phone survived every time but the home button got a bit damaged and started behaving irrationally.

Also, though most of the body parts are well protected, its display seems vulnerable despite being at a lower level than its bulky surrounding. But overall, it is much more tough then the normal smartphones.

As I said earlier, it has three off screen buttons - Setting, Home, Return. The power button is at the top while the volume rocker is on the right hand side. Stesalit has wisely armed it with a dedicated camera key, located at the right side. There is another button in the left hand side as well which, according to the manual, is for Geoloc Talking - the manual or the website of Stesalit does not speak anything else about this specific key and its uses. The audio and the micro USB ports are located at the bottom and are well covered.

Rating for design: 7/10

Display

As I said in the design section, the display isn't properly protected. Also, the display has no scratch resistance coating like Gorilla Glass.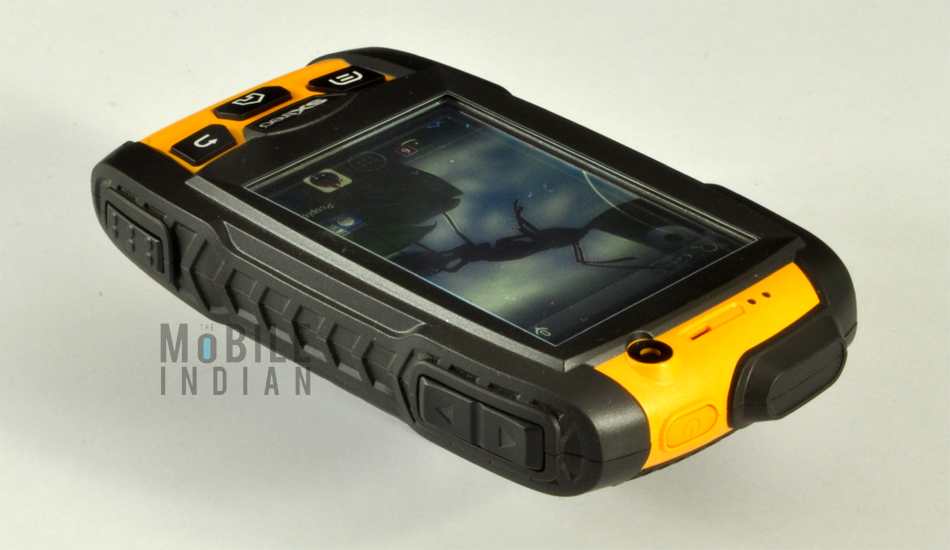 The WP61 has a 3.2 inch display with 320x480 pixels resolution. Though the resolution may sound quite low but it is just sufficient. However, being quite small, typing would be a difficult for you if you have used larger smartphones in recent times. The display's touch response is decent most of the time but during gaming, sometimes it fails to respond to the touches.

Rating for display: 5/10

Performance

The Sxtreo WP 61 has Android 4.1.2 Jelly Bean operating system and a 1 GHz Mediatek MT6577 dual core processor. It has 512 MB RAM, 4 GB inbuilt memory, and 32 GB expandable storage slot. Of the 4 GB, 2.05 GB is available as phone storage while 503 MB is allocated as internal storage.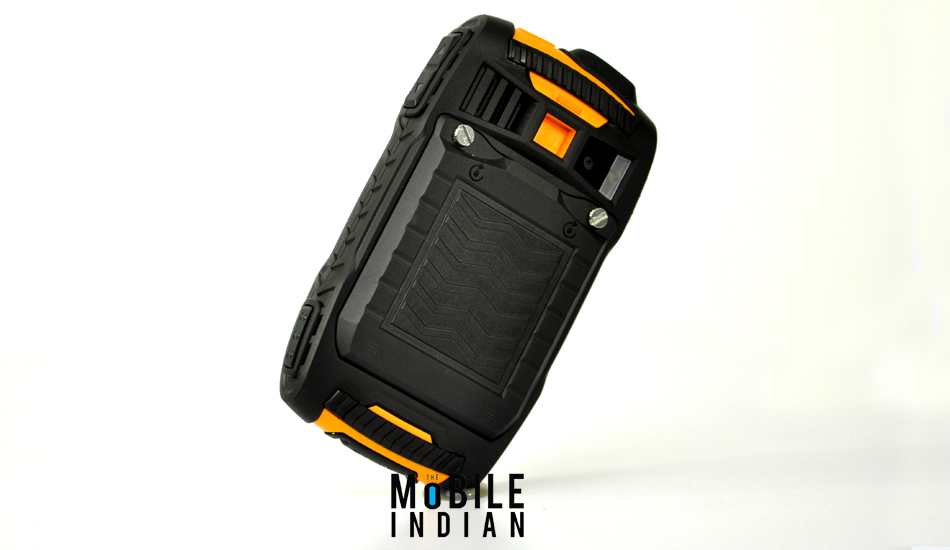 Though the configuration is quite average, the handset managed to offer a lag-free performance. It managed to play Dead Trigger with ease. Curiously, despite the pleasing performance, the device managed to score only 8415 on Antutu benchmark.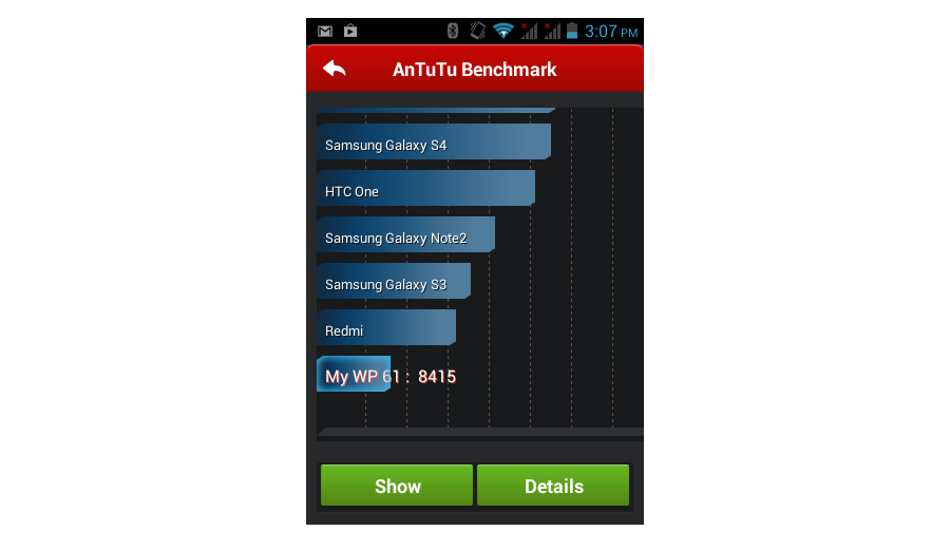 As I stated earlier, it comes with two SIM slots. Besides, it has WiFi, WiFi HotSpot and Bluetooth for connectivity. We did not encounter any issues when it comes to internet connectivity or calling or Bluetooth file transfer.

Camera

The Sxtreo WP 61 has a 5 megapixel primary camera. There is an LED flash in the back panel as well to assist the rear camera. In the front, it has a 0.3 megapixel camera.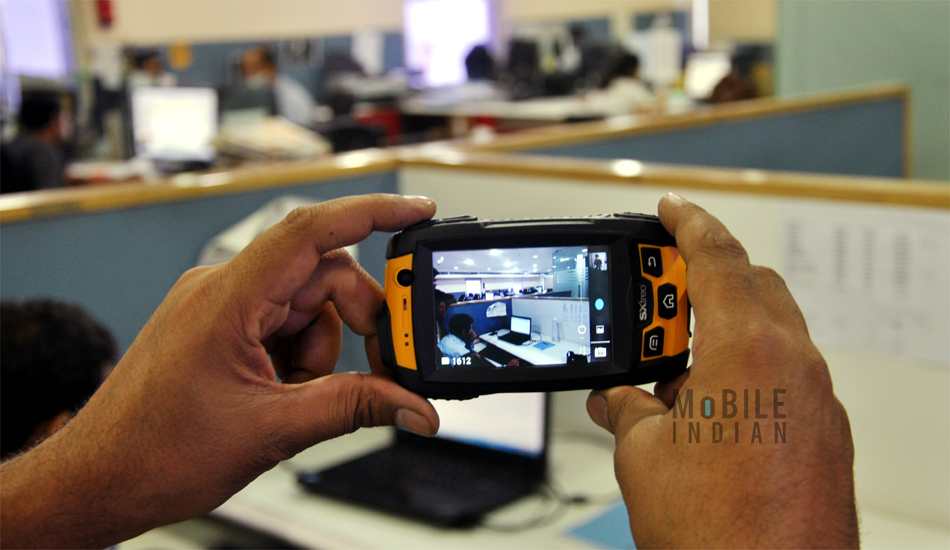 The rear camera does a good job in good lighting. In low lighting, you have to though use its LED light to capture near by objects. Both the cameras are able to capture colours nicely and shows the natural colours as it is. However, the lack of resolution means you cannot crop the pictures; using its digital zoom is also of not of much help.

The front VGA camera is decent for selfies and video calls. However, WP 61's camera quality is certainly not close to that of devices priced close to Rs 23,000; it can be compared to that of devices priced between Rs 10,000- Rs 15,000. Then you should also remember that this device has special purpose and it is not meant for photography enthusiast.

Here are few samples that we had clicked using its rear camera.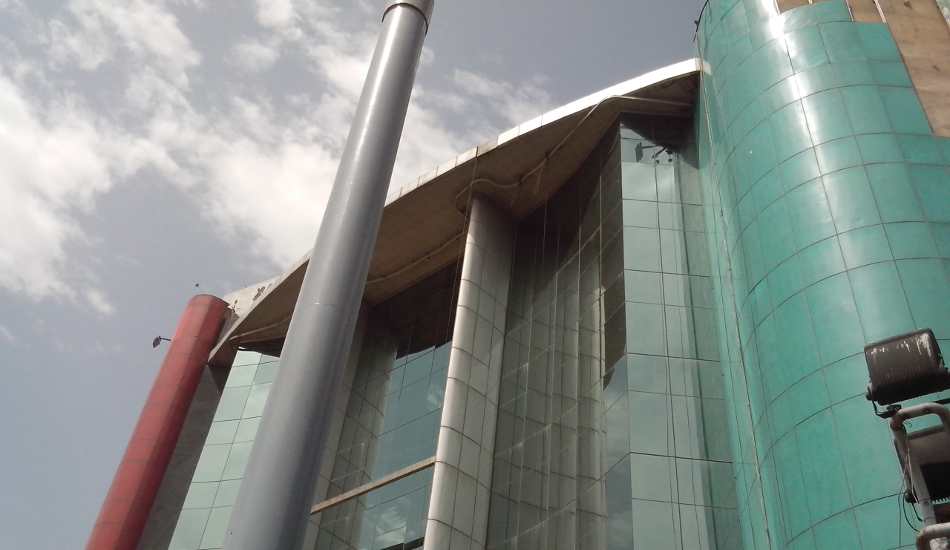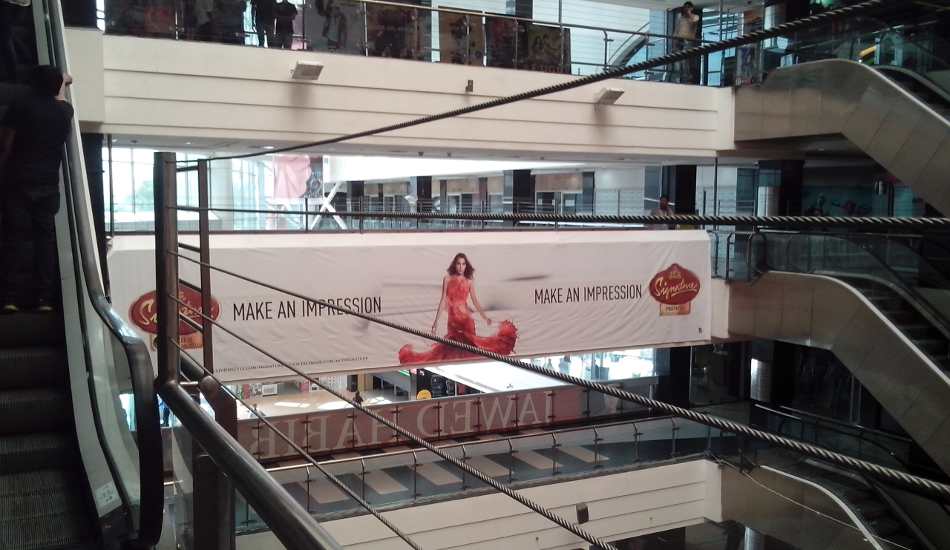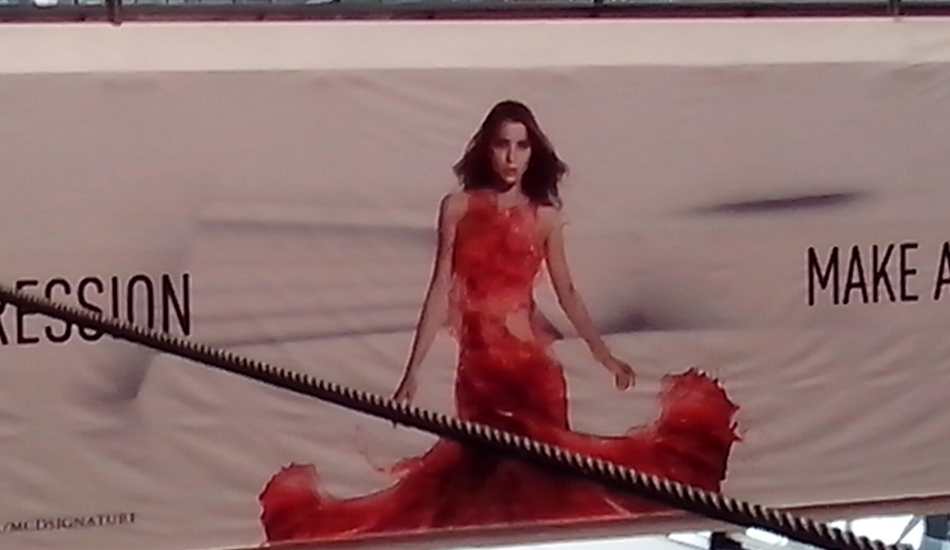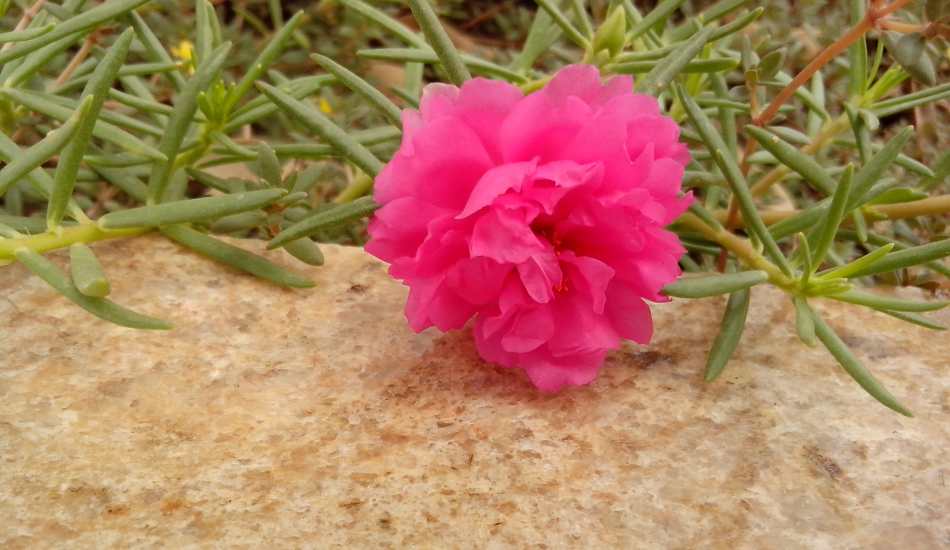 Battery

Stesalit has armed the Sxtreo WP 61 with a 2060 mAh Li-Ion battery. This is a removable unit. Since it has a small 3.5 inch display and has a dual core processor, the power requirement of WP 61 is anyway on the lower side as compared to the quad core phablets. So as expected, the phone managed to offer 24 hours of back up, with dual SIM and WiFi connection for about 7-8 hours, with ease. Heavy users would also get 6-8 hours of back up easily.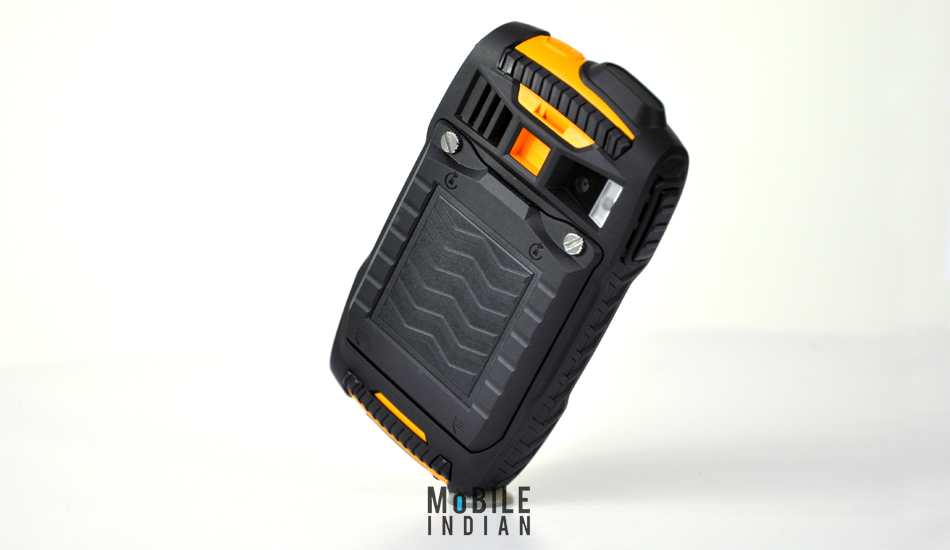 Rating for battery: 8/10

Images by: Sushil Kumar
Verdict
The Sxtreo WP 61 is meant for people who work in hazardous environments and thus is quite unique. The elaborate armour of WP 61 does protects its internals well so you need not to worry about dust, water, or the occasional fall (we hope the issue with the button as stated in design will not be there in other handsets). Ofcourse, it is quite fast and has a good battery life as well as a functional camera. So we have no reservation at all in recommending the Sxtreo WP 61 for those who work in tough conditions but if strength is not your requirement, then you should better look for normal handsets - there are hundreds of them in the market.