California based Swipe Telecom had in the past released several tablets and phones in association with MTV in India, pioneering devices like dual SIM tablets. Recently we got our hands on the Swipe MTV Slate tablet. We used it extensively for about two weeks and here is everything that you need to know about the tablet.
Design
The MTV Slate tablet of Swipe can be described as an improved version of the older Swipe MTV Slash. It has a metallic back panel (like most tablets) and there is a small removable portion at the upper edge where there are micro SD card and SIM card slots. Unlike other tablets, it does not have thick side panels; rather the back panel is curved towards its edges and meets nicely with the front panel. The metal panel, as expected, is good to look at but is slippery to some extent. Thankfully, though, the company is providing a cover for the tablet which negates that effect (we hope the cover is a part of the deal and not just meant for the review unit).
From the front it looks ordinary. Its 7.85 inch display has ample real estate around its edges (especially at the upper and lower parts). There is an LED indicator at the top of the display, which switches on as you charge the device. The front camera is located right in the middle-top portion, above the display.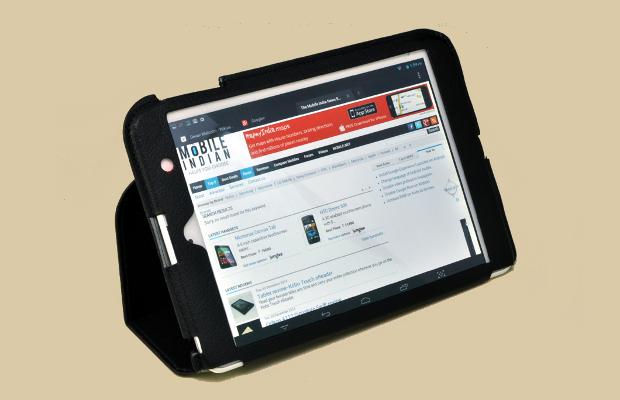 The power button and volume rockers are at the top right side and are part of the back panel. While one speaker grill is at the top, two others are at the bottom, which makes it easy to hear the voices clearly (when you call) and also results in loud and clear sound (not in a noisy environment of course).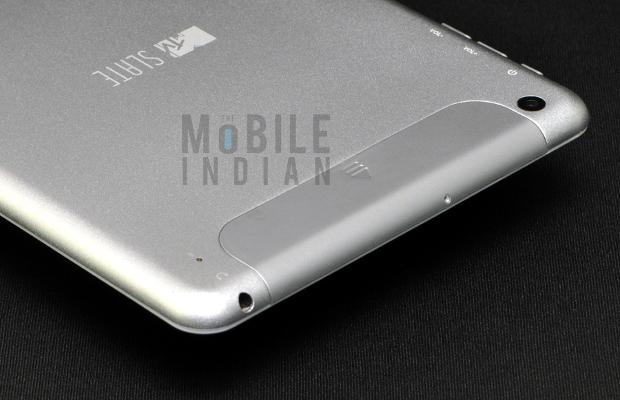 To be specific, it measures 200.5 x 135 x 8.4 mm; needless to say, it is quite thin. Moreover, its 400 gram weight is certainly on the lower side for an 8 inch display. Overall, I could say that though it is not the best tablet in terms of handling it is definitely good to look at.
Display
The Swipe MTV Slate comes with a 7.85 inch display with 1280 x 720 pixel resolution. Though it has only 187 ppi pixel density we did enjoyed high definition movies. The display however does not have adequate brightness for outdoors.


Also, the screen is a bit reflective which does not give a good e-book reading experience.
Camera
The most appreciable part of the Swipe MTV Slate are its dual cameras; most other tablets in its range come with a front camera only. In its back panel there is a good looking 5 megapixel camera while in the front lies a 0.3 megapixel camera. But do not hope much from these. The front camera is best used for video calling; the rear camera is able to capture colours as they are to some extent, but the images cannot be zoomed in on even by a tiny fraction, else the blur will be loud and clear. Also, its focusing capability from close quarters is a bit on the lower side.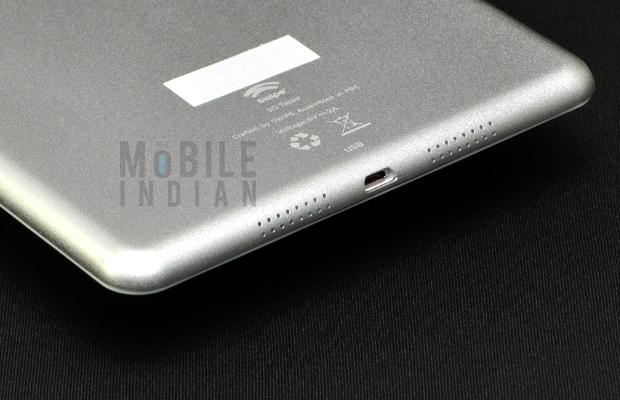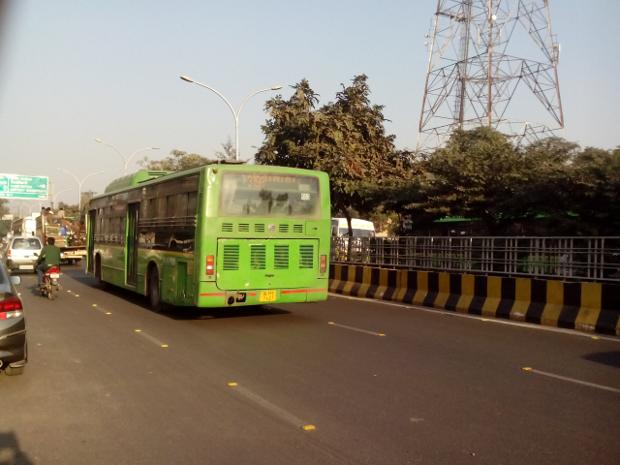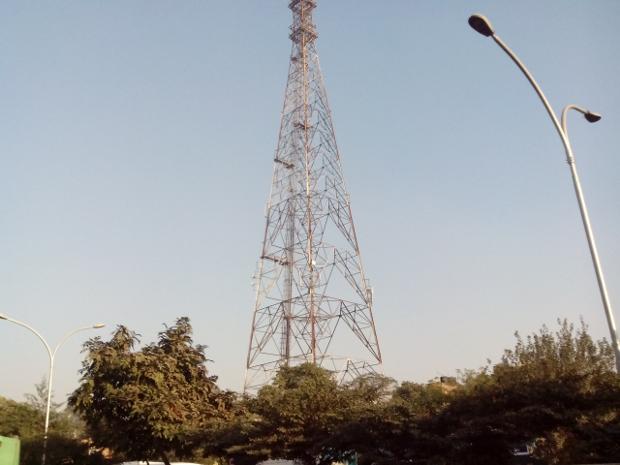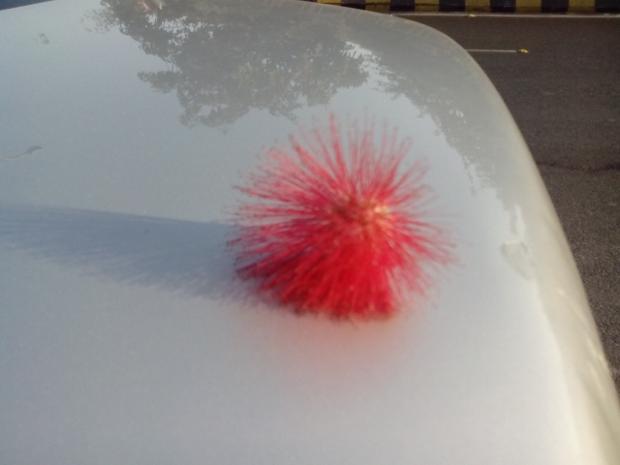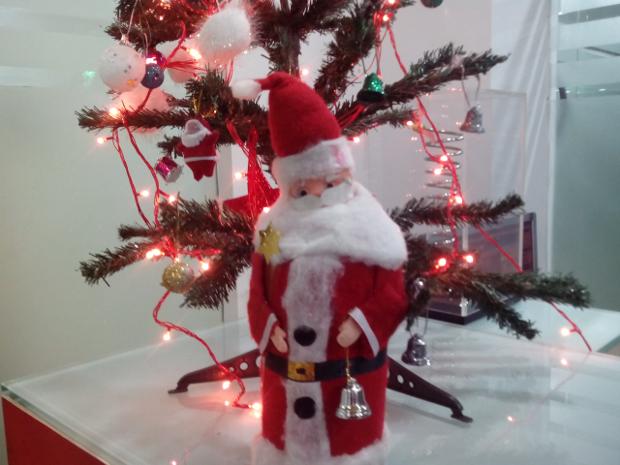 It managed to click decent images indoors. Also, it comes with face detection, self-timer, continuous shot, and panorama. The camera is stock Android with all the options on the left side except the shortcut to gallery and the capture button, which are on the right hand side.
OS and interface
The tablet has Android 4.2.2 (Jelly Bean) operating system, a custom user interface and a few extra features. For instance, it has five capacitive touch icons which can be seen as soon as one enters the home screen. In Android Jelly Bean there are normally three icons for return, home and recent tasks. Here, of the five, the extreme right is meant to take screenshots (you can also take a screenshot via the traditional method of pressing volume down button and power button at the same time). The extreme left button is meant to minimise this bar itself; if you want to see this bar you just have to touch the bottom of the touchscreen.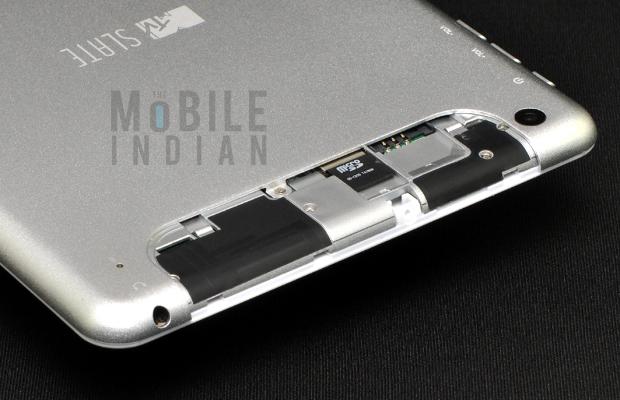 The other three buttons are meant for recent tasks, home, and return in that order from right to left.
It also comes with single handed operation feature, which brings the keyboard to one side so that you can type with you thumb while holding it in one hand.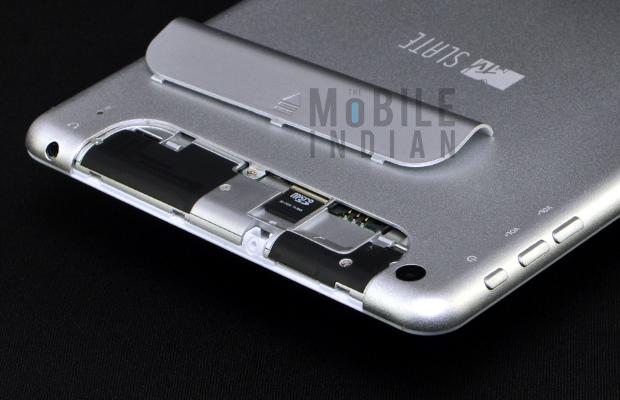 Another visible feature of the tablet is a floating icon which remains on the screen no matter what task you open, be it camera, games or movies. It is movable to any part of the screen-just put your finger on it and drag it to any place on the screen you want. This annoying sounding button is quite useful as it opens a floating shortcut for call, message, browser, setting and the five display icons described above anywhere, anytime. For instance, you are watching a movie and you want to browse something, you need not go to the home screen to do that; you can use this floating icon to do so in one click. Actually, this floating icon is nothing but an app called Assistive Touch, which is available on Google Play for free. You can uninstall it or stop it or change the shortcuts it opens (call, message, browser, setting) to any app you want.
Performance
The Swipe MTV Slate comes with a 1.2 GHz MTK8389 quad core processor, PowerVR SGX 544MP GPU, and 1 GB DDR3 RAM. Thanks to this combination, the tablet gets a decent Antutu benchmark score of 13074. We played games like Blood and Glory, Stick Cricket, Hunger Games: Panem run etc with ease. The tablet never showed any signs of lag in normal day to day use either.
Storage
The Swipe MTV Slate comes with 8 GB interal storage of which 5.12 GB is avaialble for users. There is also a 32 GB micro SD card slot in the tablet.
Battery
The tablet has a 3200 mAh Li-Ion battery. Though the battery does not look too big for a tablet but it gives decent output. During our testing, we kept the brightness at maximum, used headset while keeping the volume at average, and switched off WiFi; and played HD movie for an hour during which the tablet consumed 15 per cent charge. After that we kept the display on for two more hours during which we played games for 15 minutes and browsed over WiFi for around 30 minutes in which it lost another 20 per cent.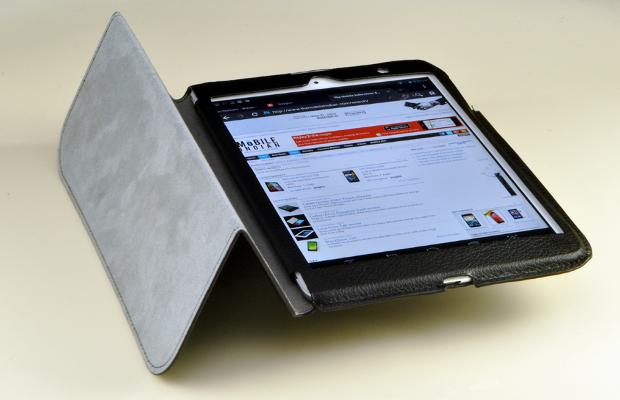 In a nutshell, it can last a day with medium use involving half an hour of call and an equal time gaming and browsing and e-book reading with medium brightness.
Connectivity and Other features
The tablet has a single SIM slot. You can use any telecom operator's SIM card here and use the tablet as a phone. You can use SIM connectivity to access 3G or 2G internet. Besides, Swipe MTV Slate has WiFi with capability to create WiFi hotspot, and Bluetooth connectivity. You can use its micro USB to transfer files to and from your PC.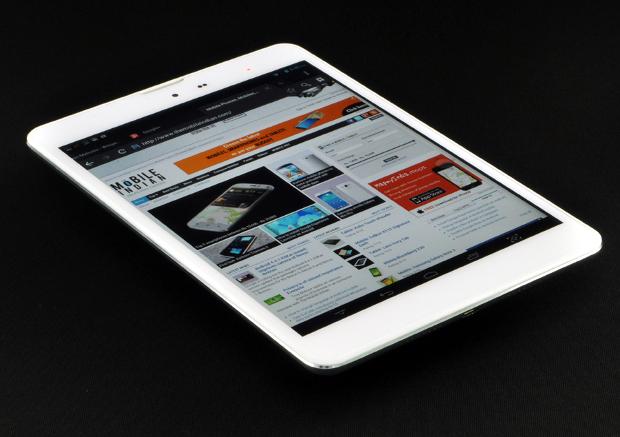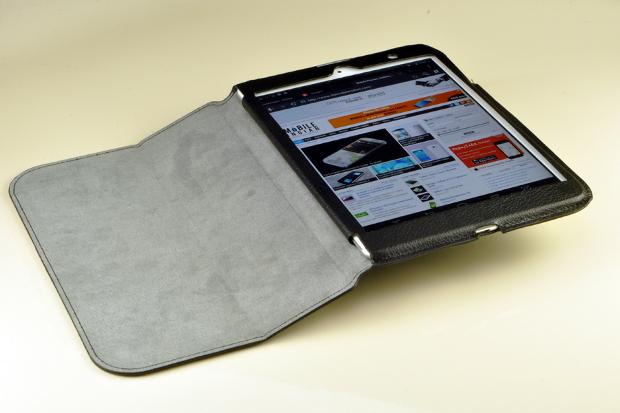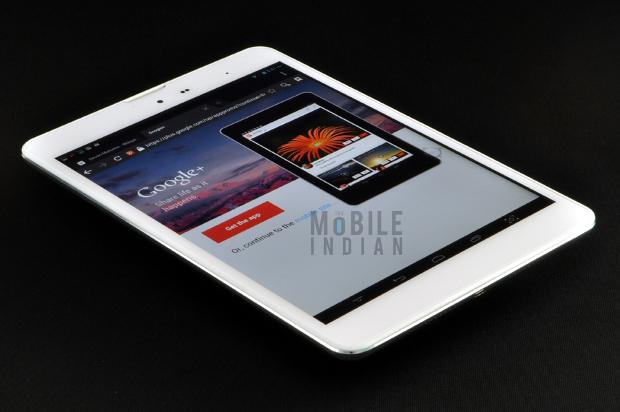 It also has a G sensor, proximity sensor, e-compass, gyro sensor, and accelerometer.
Images by Sushil Kumar