It has dual SIM, dual camera and 1 GB RAM-all this makes it attractive, but is it really a good tablet?
Advertisement
Pros
Dual SIM with WiFi and Bluetooth
Dual camera
Decent build
Battery output
Cons
Low resolution
Dual core processor
Calling tablets are gaining popularity in India and to cash in on the frenzy, Swipe in association with MTV has launched this tablet, called Slash. It is currently available for Rs 9,490.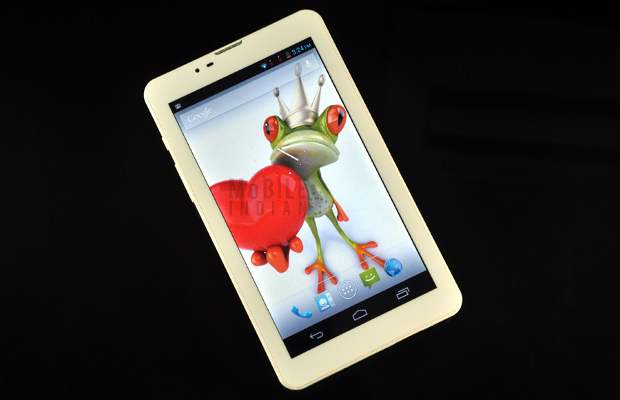 But it is not just a calling tablet; in fact, it comes with a dual SIM slot that makes it more interesting. But at a time when 6 inch display bearing devices are coming for around Rs 10,000, it is worth buying.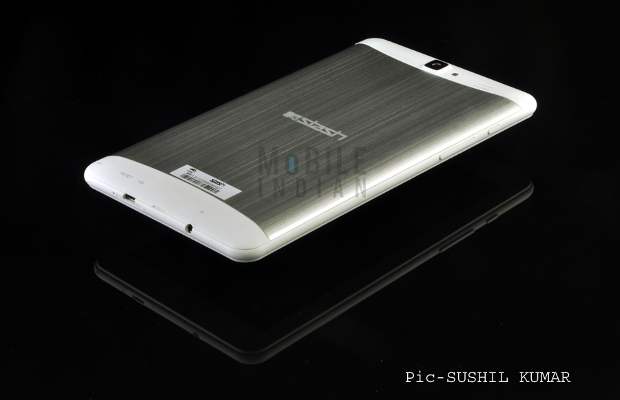 Here is an in-depth review of Swipe MTV Slash.

Design and display

MTV Swipe comes with a 7 inch display but thanks to the narrow bezel surrounding the display, the tablet looks compact, much like a 6 inch smartphone. Moreover, it is just 9 mm thick and weighs 290 grams, which makes it very portable. Overall, I can say that it is the smallest 7 inch tablet I have seen so far. Also, the portable size makes it a much better tablet for calling, unlike bigger calling tablets that would look clownish.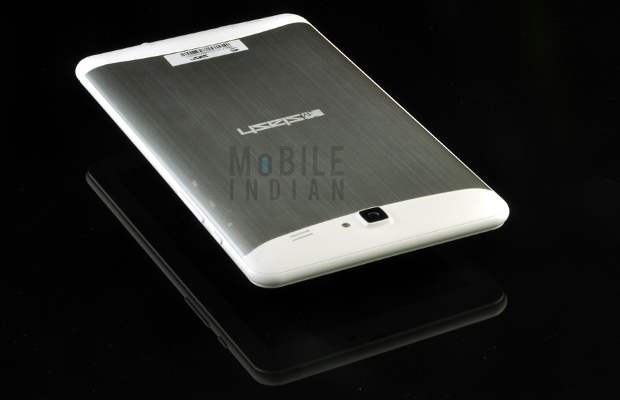 The display, though, comes with 1024 x 600 pixel resolution and not high definition resolution (1280 x 720 pixel) as claimed by some online retailers. The resolution is not really bad but it should have been HD. On occasions, especially while playing games, it fails to respond to more than one touch.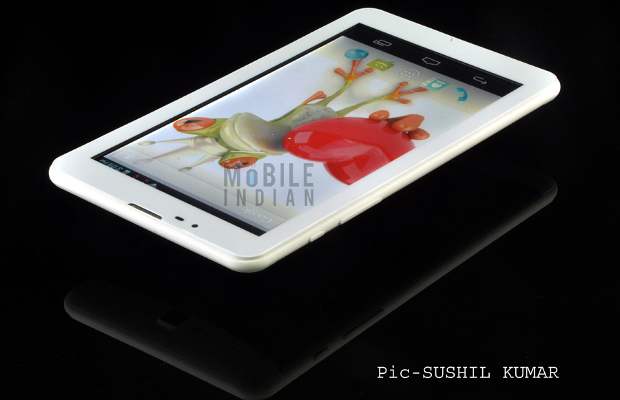 The tablet looks very good. Adjoining parts of the display are covered in glass and the plastic used in the body is also of very good quality. Besides, the middle portion of the back panel is made of metal and is non removable. Just below the metal panel there is a removable portion, which harbours the SIM slots and the micro SD card slot.

Storage

Like most devices, it comes with a 4 GB internal and 32 GB expandable storage slot. However, as internal storage you just get 1 GB to store your content.

Camera

The tablet has a 5 megapixel rear camera and a 0.3 megapixel front camera. This is the highlight of the tablet as no other tablet under Rs 10,000 comes with such decent cameras, let alone a rear camera. Though the rear camera isn't like a proper 5 megapixel camera that you expect from a Nokia or Samsung phone, it is decent nonetheless.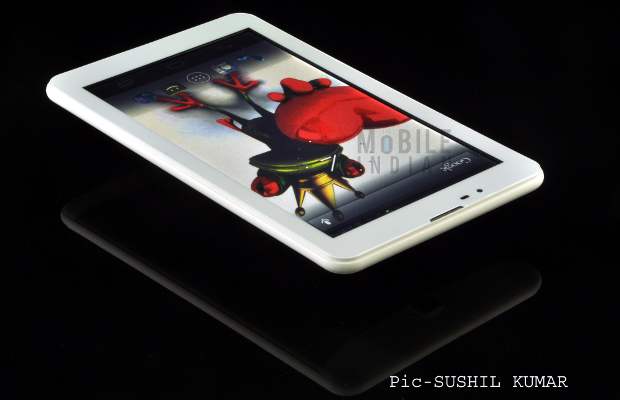 The front camera can be used for self-portraits, but should better be used as a web cam for chatting.

Battery

Swipe MTV Slash comes with a decent 3000 mAh battery. With normal usage of a few minutes of calling, gaming, and web browsing, it can run comfortably for a day. To test its mettle, we used it for gaming continuously for two hours, keeping volume at zero and brightness at medium. After two hours, it lost only 25 per cent charge, which means it can give at least 6-7 hours of gaming time even if you keep its volume at medium.


We also watched YouTube videos over WiFi on it and in half an hour it consumed only five per cent charge with medium volume and brightness.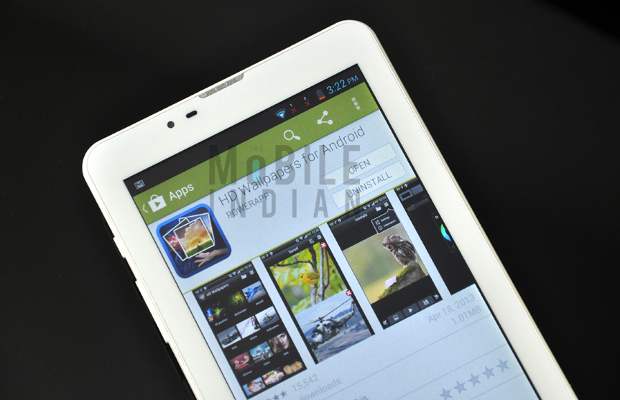 Note that battery consumption depends on a lot of factors. You have to keep the brightness at medium and switch off mobile data, GPS, WiFi and Bluetooth when they are not necessary.

OS, processor and performance

The Swipe MTC Slash comes with a decent 1 GB DDR3 RAM and the latest Android 4.1.2 Jelly Bean operating system, but it has a 1 GHz dual core processor. It should have a quad core processor as even Rs 7,000 phones now come with quad core processors.


If you are a gamer, don't worry, the specifications above do not slow the device a bit. You can also play mild games like Temple Run, Stick Cricket etc.

Connectivity

Of course, this is the highlight of the phone. Since dual SIM devices seem to be very much in demand, Swipe has cleverly launched the MTC Slash tablet with dual SIM feature. Besides, this 3G tablet has WiFi (b/g/n) for internet connections as well.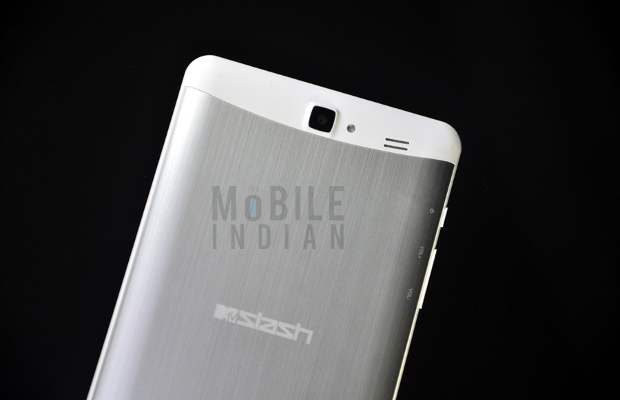 You can use its Bluetooth 4.0 and micro USB port for file transfers. Like Android smartphones, it comes with GPS functionality too.

Conclusion

In this era of phablets and 6 inch devices, the Swipe MTV Slash definitely comes as refreshingly new. No doubt it has a 7 inch display but it feels much smaller and lighter due to its innovative design. It comes as a unique device due to its dual SIM and dual cameras, including a 5 megapixel rear camera. Its other features are not bad either.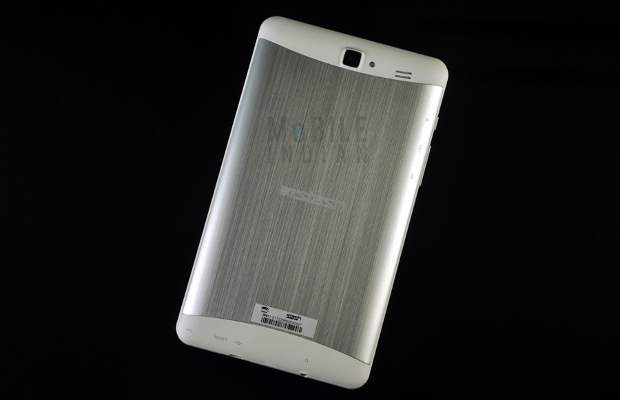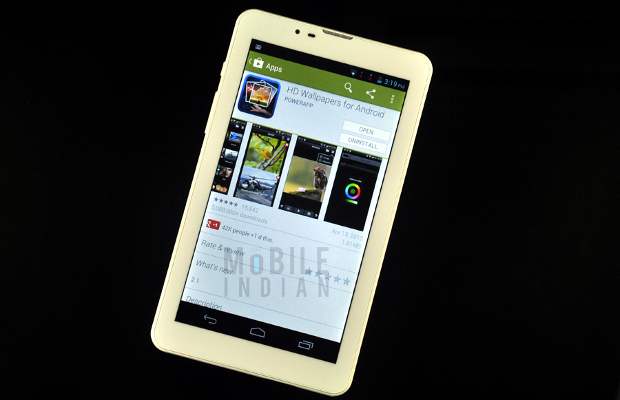 However, a quad core processor and 1 GB RAM would have made it irresistible and would have kept its appeal fresh for a long time to come; even if Swipe had priced it at around Rs 11,000.
Advertisement