Samsung Galaxy S6, S6 Edge first cut: Finally there is change in design
By: Sandeep Budki, The Mobile Indian, Barcelona

Last updated : March 23, 2015 7:56 pm
Samsung, whose phones are so far been criticised for plastic body and identical looks, has released two high end smartphones with never-before-seen design.
On the eve of the Mobile World Conference in Barcelona, Samsung unveiled its latest flagship smartphones, the Galaxy S6 and S6 Edge. Here we present to you our first impression of both the devices.

Design and Display

Samsung, which has so far been criticised for making plastic phones with identical looks, is now gaining accolades for its S6 and S6 Edge's design.

Both the phones are completely different than previous Samsung smartphones. The striking feature of the new design it the use of metal frame (brushed aluminum) and both front and rear panel has the tough Gorilla Glass 4. Samsung however has kept the traditional home button below the display. While the S6 has no extended edge display, in the Galaxy S6 Edge, the display gets slightly curved towards the right and left hand sides, unlike the current Samsung Edge which has a curved display only on one side. However, unlike the current Samsung Edge mode, the curved display on the S6 Edge is quite milder and does not entirely cover the side panels.

Note that both devices have 5.1" quad HD 2560 x 1440 Super AMOLED displays, thus offering stupendous 577 pixels per inch (ppi) pixel density.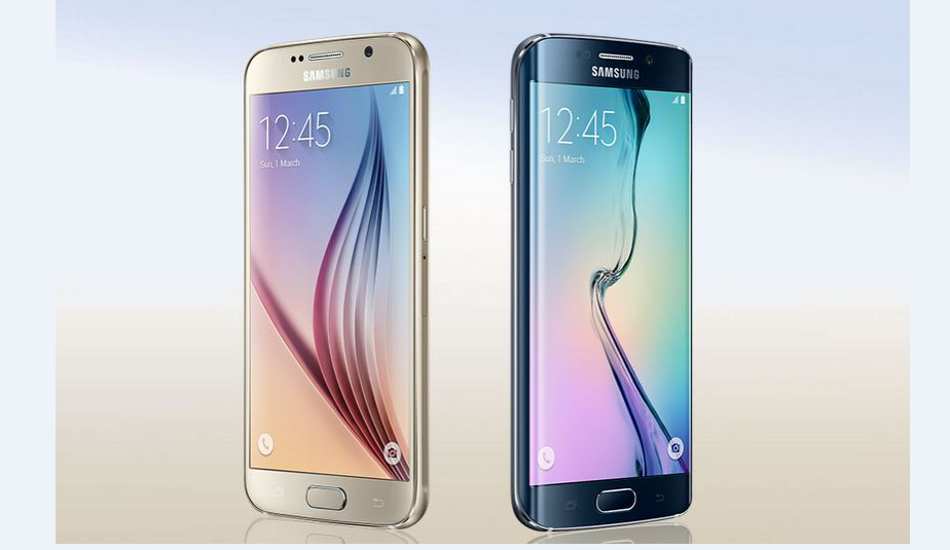 In both S6 and S6 Edge, the left side panel contains volume rocker while on the right there is a power button. In the bottom panel there is audio jack, USB port, and speakers.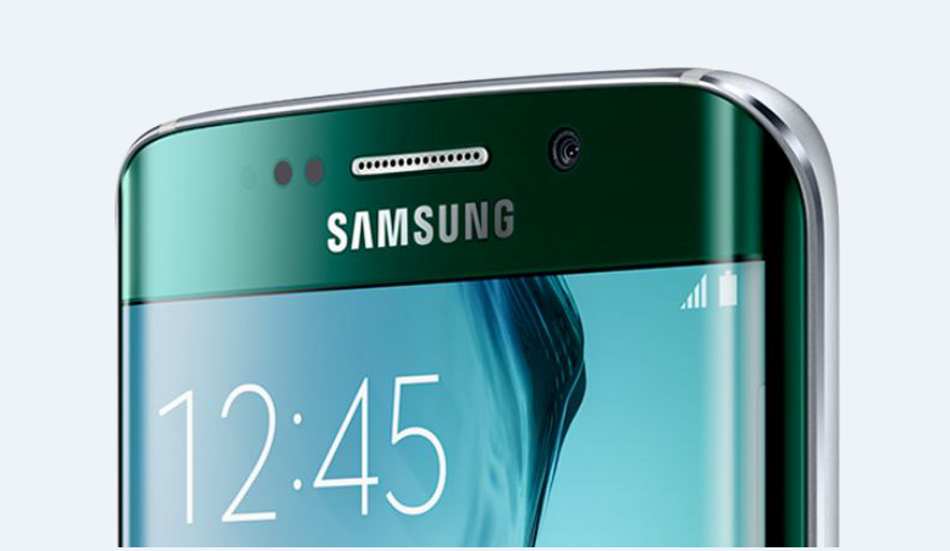 Both Samsung Galaxy S6 and S6 Edge have fixed back panel which accommodated rear camera along with flash. In the S6, the SIM slot is in the left side panel while in S6 Edge it is on the top panel.

Both devices will be available in three common colours - white pearl, black sapphire and gold platinum color options. Samsung will also launch an exclusive S6 model in blue topaz and a green emerald S6 Edge version.

Overall, both the smartphones have an attractive design and are quite light. The only thing that bothered me was that the back panels on both the phones are finger print magnets.

Camera

In the camera department, it seems that Samsung has put in a lot of effort. Both S6 and S6 Edge have 16 megapixel (f1.9 aperture) rear camera and 5 megapixel (f1.9 aperture) front camera. The rear camera offers optical image stabilisation (OIS) and auto real-time HDR features. I was not able to check the camera quality but stay tuned I will try to get pretty soon.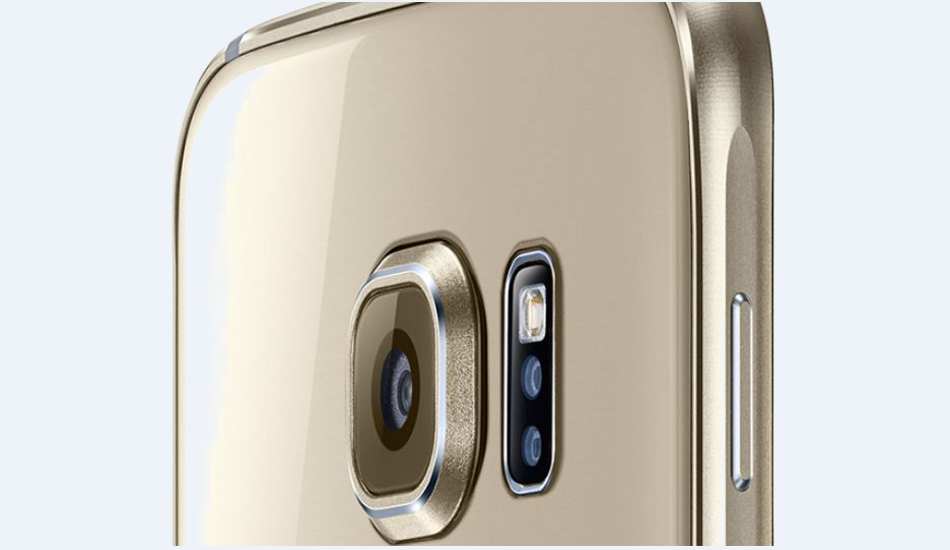 Samsung has added couple of new features to its camera app. Now when the phone is locked one need to double tap on the device's screen on the home button and camera app will be launched in less than a second. Apart from that there is a new feature called "tracking autofocus" which helps in tracking (focusing) fast moving objects like cars.

Other features

The Galaxy S6 and S6 Edge run on Android 5.0 Lollipop operating system and obviously has the TouchWiz interface. Both the phones are powered by Exynos 7420 octa core processor that comprises of two quad core processors. To support the processor, there is 3 GB LPDDR4 RAM. The handsets will be available in 32GB, 64GB and 128GB internal storage variants. However, neither of them offer any expandable storage slot.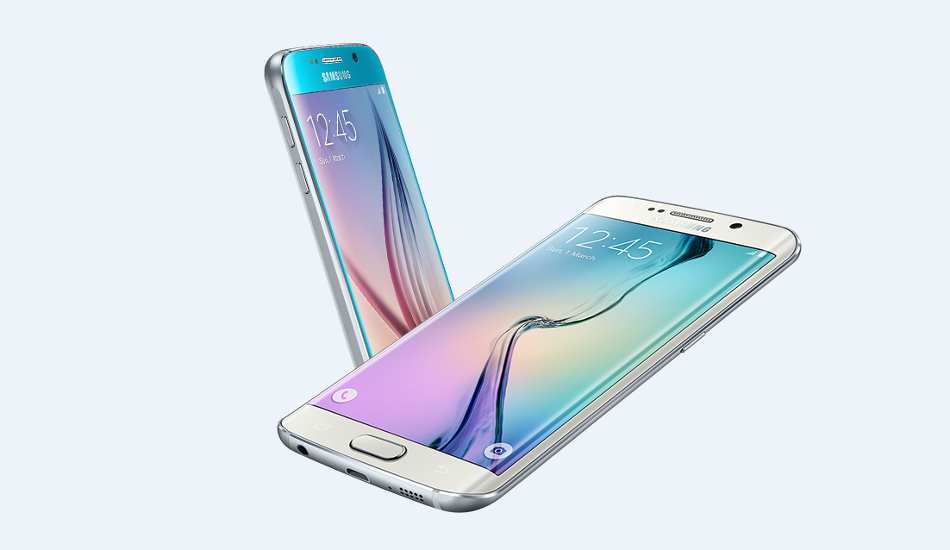 On the connectivity front, the nano SIM (single SIM) based smartphones offer LTE, WiFi, Bluetooth v4.1, NFC and IR Remote.

The GS6 has a 2,550mAh battery, while the GS6 edge packs a slightly larger 2,600mAh battery. Both the phones support wireless charging.

Click here to see Samsung Galaxy S6.
Click here to see Samsung Galaxy S6 Edge.
Verdict
Undoubtedly, the Samsung Galaxy S6 and S6 Edge are unique and impressive in terms of design. However, the devil sometime lies in the detail which we will try to unearth during is in-depth review. Also, their success in India will depend a lot on their pricing which will be revealed soon as Samsung has announced to release the handsets in 20 countries including India starting from April 10.