Samsung's Galaxy A7 (2016) model is available in India at Rs 33,400. It is a revamped version of the Galaxy A7 (2015) model. Like the 2015 model, the new Samsung Galaxy A7 (2016) has a 5.5 inch Super AMOLED display with full high definition resolution. It has a 1.6 GHz Exynos octa core processor, 16 GB of internal memory, 13 megapixel rear camera and a 5 megapixel front camera.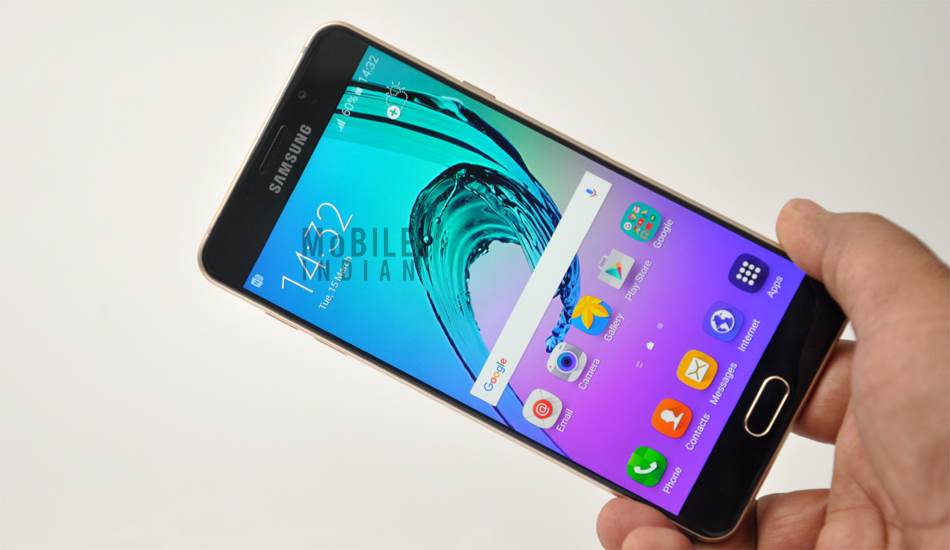 However, it has much better 3 GB RAM, a bigger battery (3300 mAh), an additional fingerprint sensor and a 128 GB micro SD card slot while the A7 (2015) model has 2 GB RAM, 64 GB micro SD card slot and a smaller 2600 mAh battery. The new A7 also has a glass and metal design against a plastic back panel of A7 (2015) version.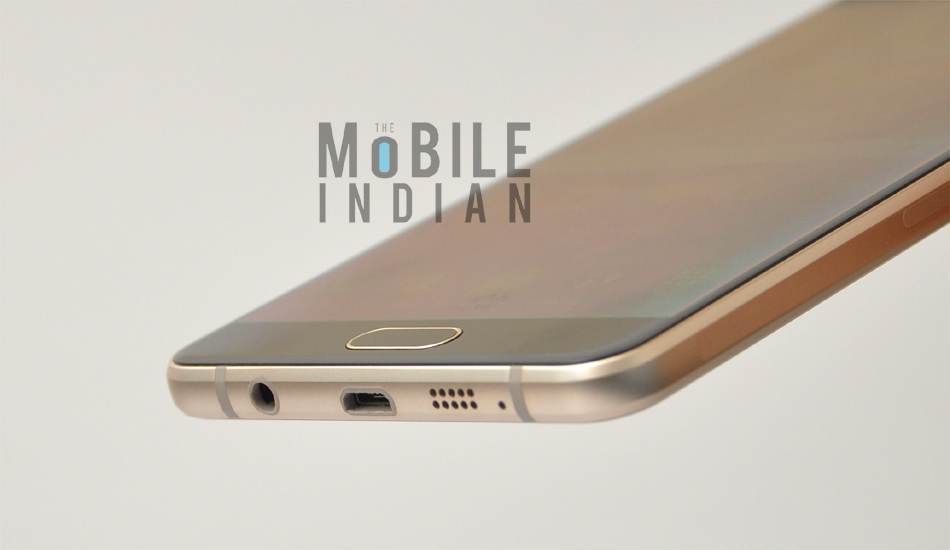 We used the Galaxy A7 (2016) for about a three weeks and here is our review of the device.
Design
Samsung boasted a lot about the glass and metal design of Galaxy A7 (2016) -the biggest differentiator between this and its predecessor which has a plastic back with matte finish. It actually has glass on its back and front panel while the sides are made of metal. Naturally, the phone thus shines a lot under light and if you desire for an oomph factor in your phone, the A7 (2016) won't disappoint you.


The glass on the back panel is also not as slippery as I had anticipated. So unless you have sweaty palms, you won't have any issues handling this device. It does not get dirty either despite having a glass panel. Note that the glass panels on both front and rear panels are made of Corning Gorilla Glass 4 and they provide really good protection against scratches. It did not get a single scratch during our review.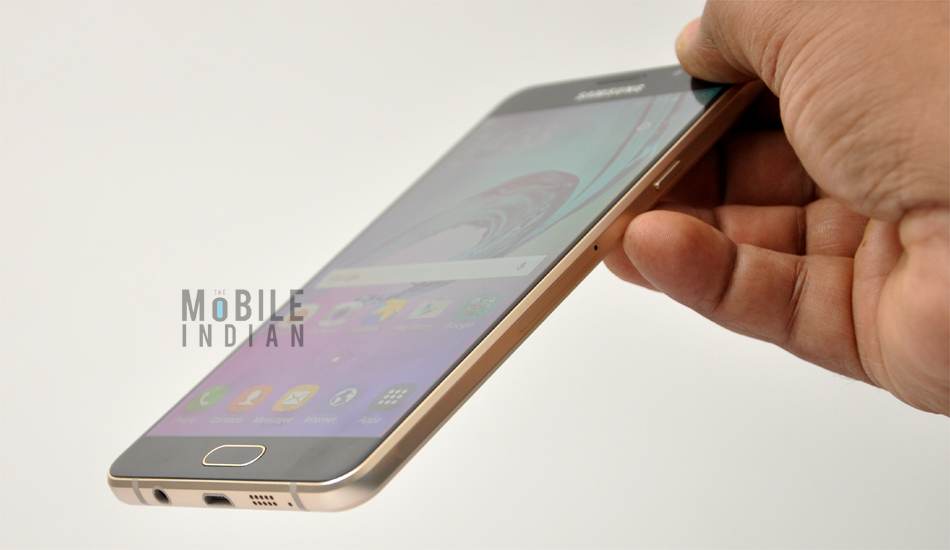 However, do note that if you drop it, you may shatter the glass coating on its back panel. I would also like to note that I have no issues gripping it, perhaps due to its broad side panels.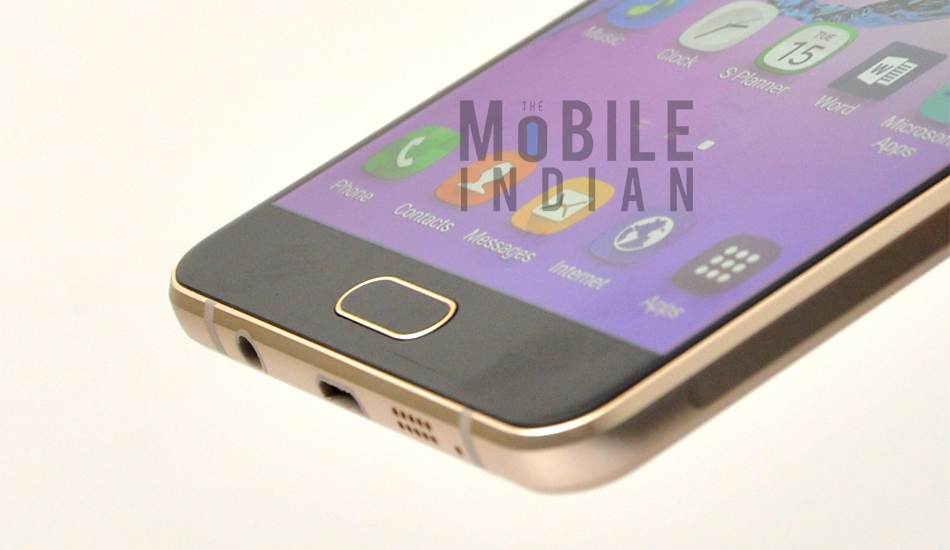 The Galaxy A7 (2016) has a unibody. Unlike other phones, it has two dedicated SIM slots and a micro SD card slot. The power button is on the right hand side while the volume controlling keys are on the left.
The iconic Samsung home key is just at its traditional place – below the display. There are two microphones – one at the top and another at the bottom. The 3.5 mm jack and the micro USB port too are at the bottom panel which houses a speaker grill as well.
Display
Samsung devices are always known for their gorgeous displays and the screen of Galaxy A7 (2016) isn't an aberration either.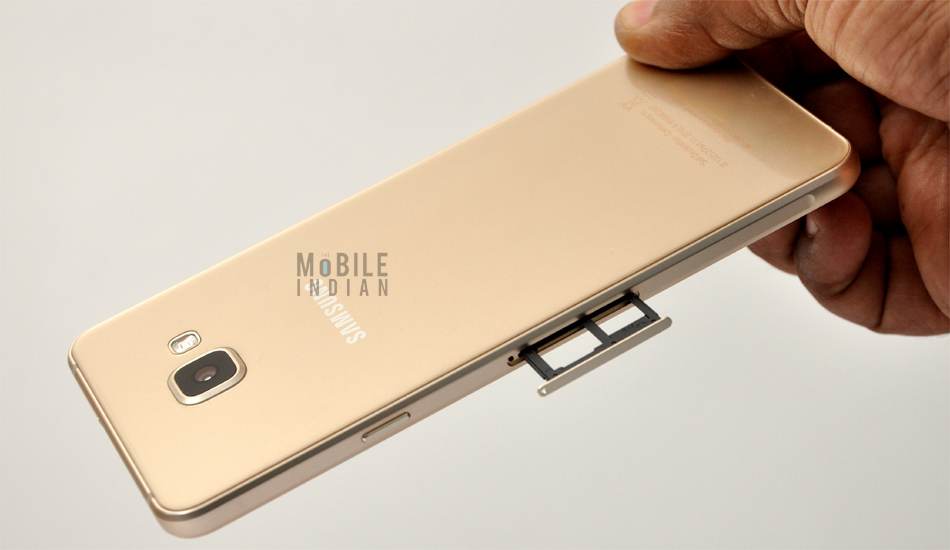 This phone has a 5.5 inch display which is made of Super Amoled technology and hence offers superb colour output. The full HD resolution was icing on the cake. But the best aspect was its display's brightness – its more than enough for even outdoors. Touch input was quite good as expected.
Camera
The Galaxy A7 (2016) has a 13 megapixel rear auto focus camera that has CMOS sensor, f1.9 aperture, and has the backing of an LED flash light. On its front lies a 5 megapixel fixed focus camera which too has f1.9 aperture and CMOS sensor.
The rear camera has Pro mode, Panorama, Continuous shot, HDR, Night Mode, Auto mode by default. You can also download various other features like Rear camera Selfie, Animated GIF, Sports Shot etc from Samsung App store. Both the front camera and rear camera can capture images in various effects like Greyscale, Negative, Sepia etc.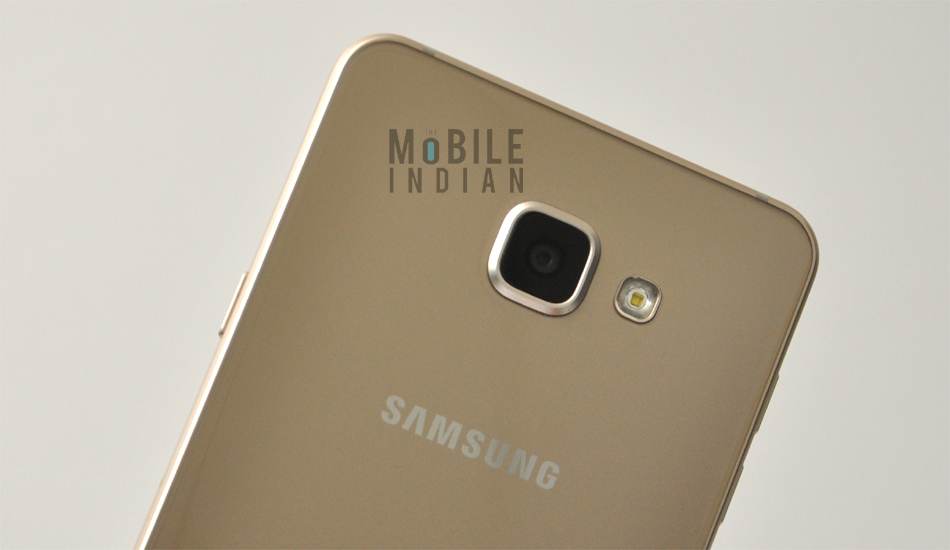 Both the cameras are quite fast. The rear camera is especially good in low light and even with full 4X zoom, it manages to produce decent pictures. The front camera has some issues in low light but that was understandable but in good lighting, it produces good selfies with accurate colour.
We have published some images captured through its cameras which you can check out here.
Battery Back up
The best aspect of Samsung Galaxy A7(2016) is its battery back up. Its 3300 mAh battery usually offered me about two days back up with moderate usage. Even with heavy usage, it managed to offer more than 12 hours of back up. Remember I was using two SIM cards and used to have WiFi connectivity for more than 12 hours a day. It has power saving mode and ultra power saving modes as well which can be used in dire times.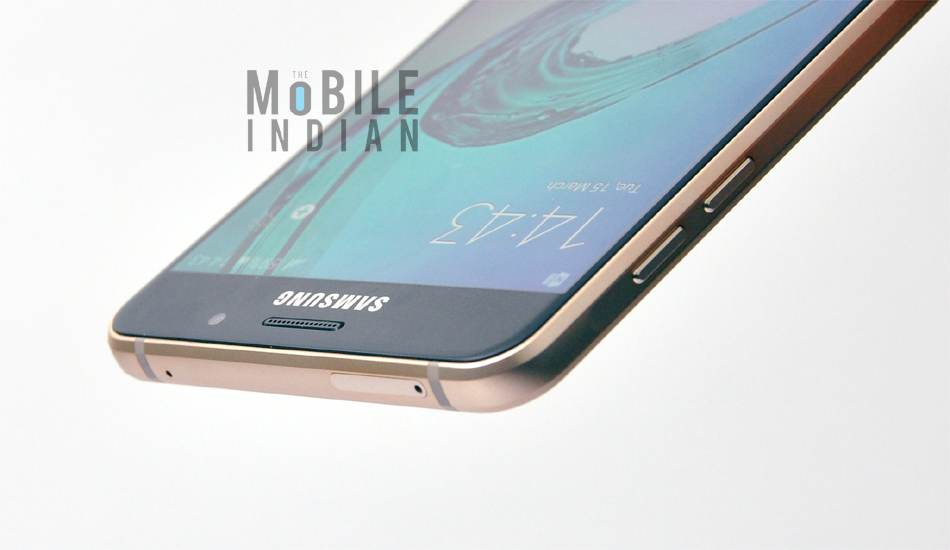 Moreover, it comes with fast charging technology and it charges the phone quite quickly. For instance, even with two active SIM cards and WiFi, the phone got charged from 24 per cent to 100 per cent in about 90 minutes.
Performance
The Samsung Galaxy A7 (2016) comes with the older Android 5.1.1 Lollipop operating system – which is one of its major drawbacks. Hopefully, Samsung would soon issue the latest update for this phone.
The phone though is quite fast thanks to its 1.6 GHz octa core processor and 3 GB RAM. It is fast and offers a lag free performance, while gaming as well as during multitasking.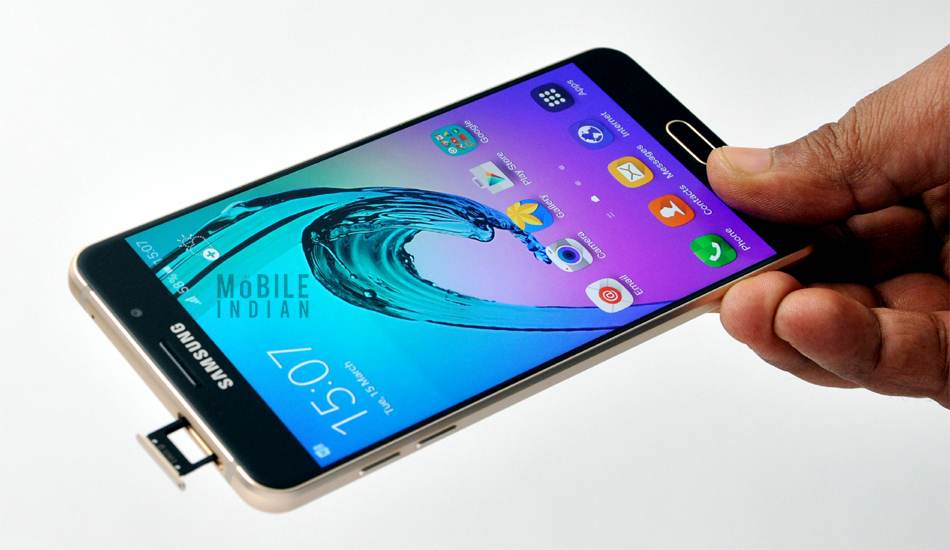 The A7 (2016) has plenty of storage space – 16 GB of internal memory and its expandable storage slot can hold a micro SD card of up to 128 GB.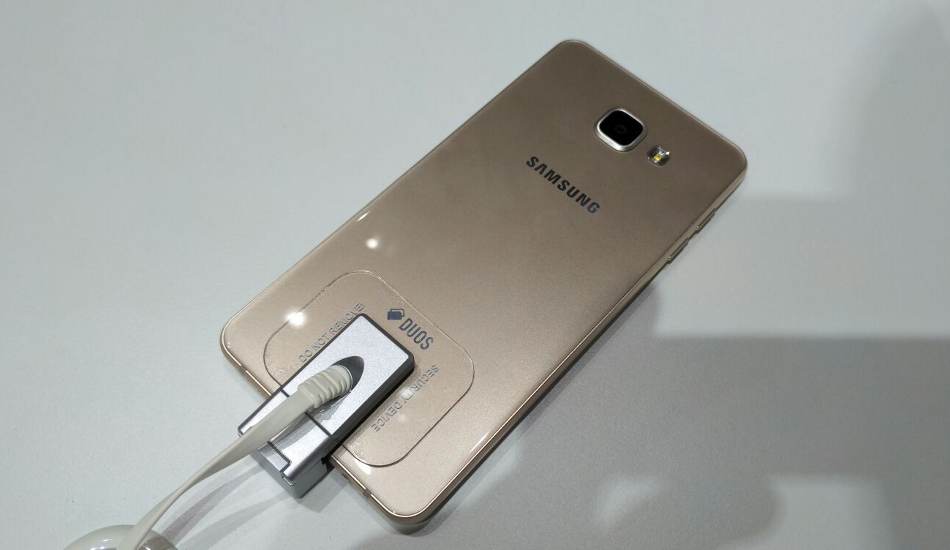 However, the review unit has one irritating problem -every now and then it used to show a message that the SD card has been unexpectedly removed despite the fact that it was securely placed inside the dedicated SD card holder.
I was also unimpressed with its FM radio reception which was quite erratic. However, connectivity wise it was quite good with dual SIM, Bluetooth 4.1, WiFi (a/b/g/n), NFC, WiFi Direct, and micro USB port. For navigation, it has GPS and GLONASS. Despite having just a single speaker grill, it managed to offer clear and loud sound.
The Galaxy A7 (2016) also comes with a fingerprint sensor (the home key acts as the scanner). It was quick to set up and it promptly recognises fingerprints as well.