Celkon has a decent presence in India, especially in the South India. In the past, it had couple of good phones to its name including the Signature HD A119.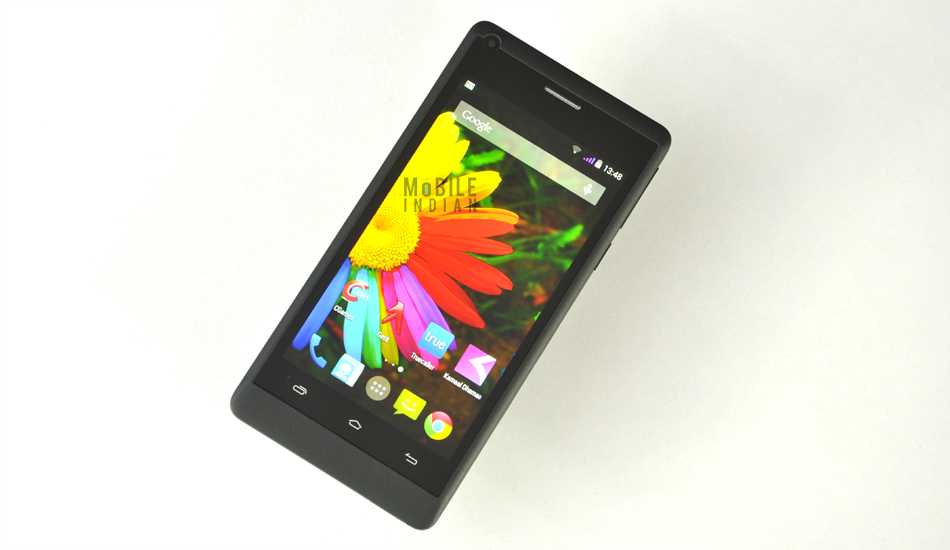 Recently it came out with a new smartphone under its Millennium series, which is named as Celkon Millennium Vogue Q455.
Features
The Vogue Q455 has a decent set of features including a 4.5 inch display offering qHD resolution, quad core processor, 1 GB RAM, Android KitKat operating system, 16 GB internal memory, and huge 64 GB micro SD card slot.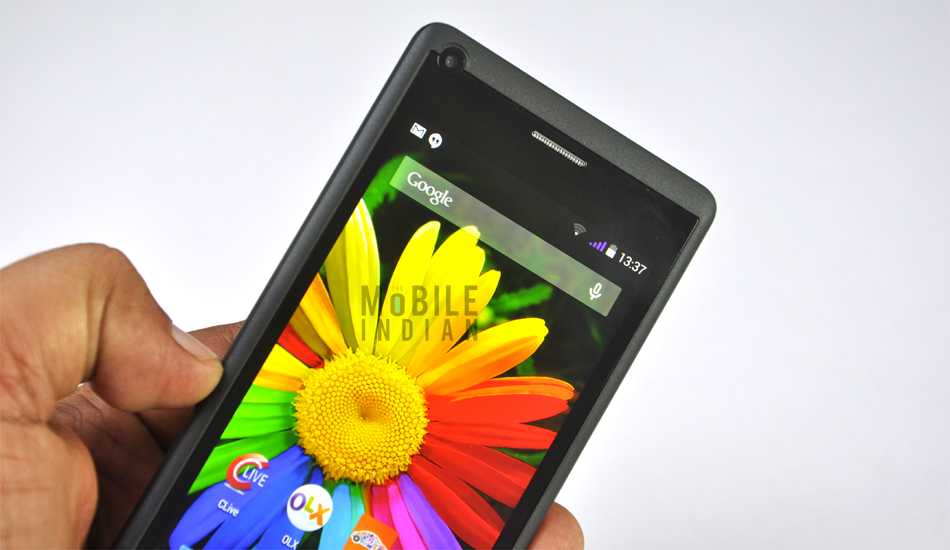 Besides, this handset has an 8 megapixel rear camera, 1.3 megapixel front camera, a 2000 mAh battery, dual SIM, WiFi, GPS and Bluetooth.
Design
If design is your only criteria, then the Celkon Millennium Vogue Q455 would definitely appeal you. It is even better than the Motorola Moto E in terms of looks. First of all, this Celkon handset has a very light weight profile – weighing just 100 grams, about 20-30 grams less than most 4.5 inch smartphones. Also, it is quite thin; to be specific, it measures 136.5 x 68 x 7.9 mm.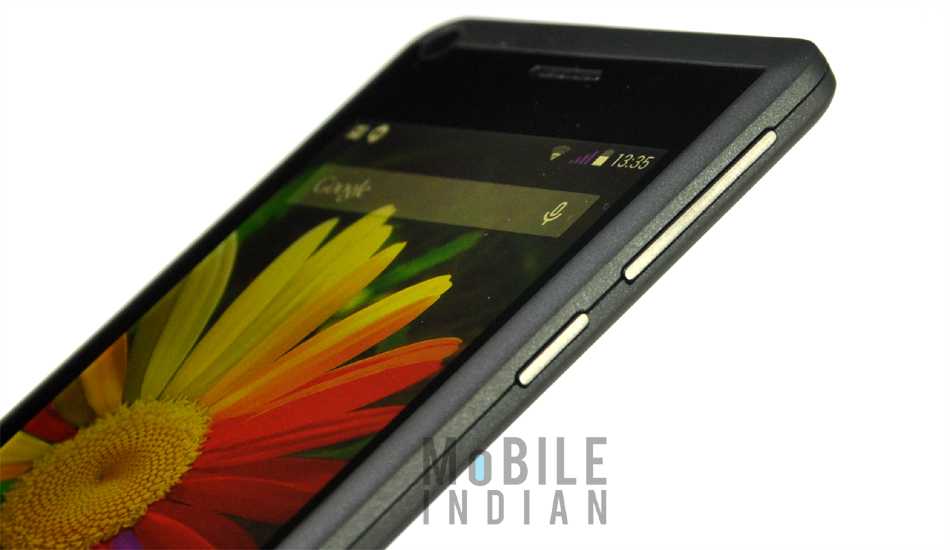 But its not these mere figures that makes this Celkon Millennium Vogue Q455 so special. It has a totally different look than other Android smartphones. To start with, it is armed with a smooth rubberised finish body that not only covers the back but also goes on to cover the display as well. Ofcourse it does not have a unibody. The bezel on all four sides of the display are much smaller than other Android smartphones, hence the Millennium Vogue looks much smaller than its competitors. It does not have a curved body, rather it has the same thickness all over and fits in the palm very well.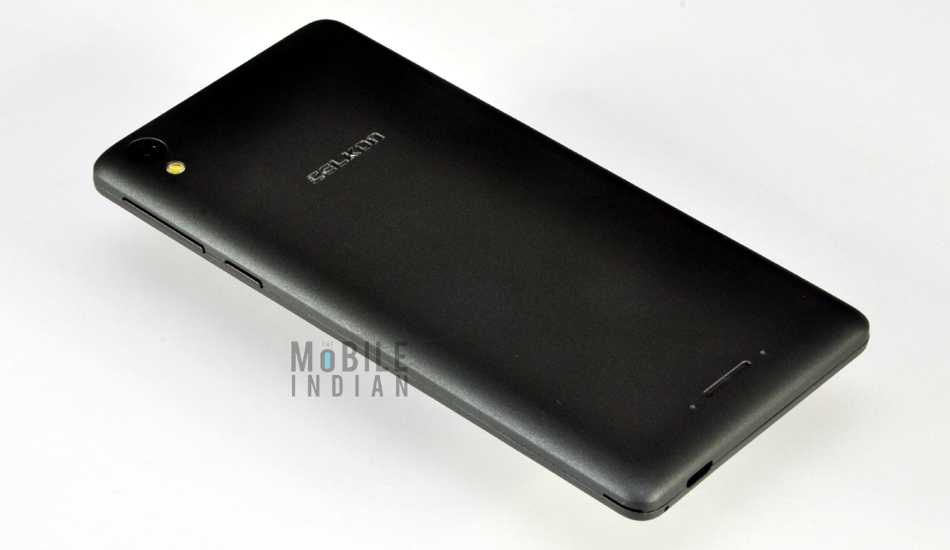 In the Millennium Vogue Q455, the power and volume button lies on the right hand side while the audio port is at the top while the micro USB port is located at the bottom. A 1.3 megapixel camera is in the front, just at the left top corner; three capacitive touch buttons are placed below the display but just above the bezel. In the back, the LED flash lies just below the rear camera while a speaker mesh is at the bottom of the panel. The brand name, made of aluminium, is engraved in the middle of the back panel.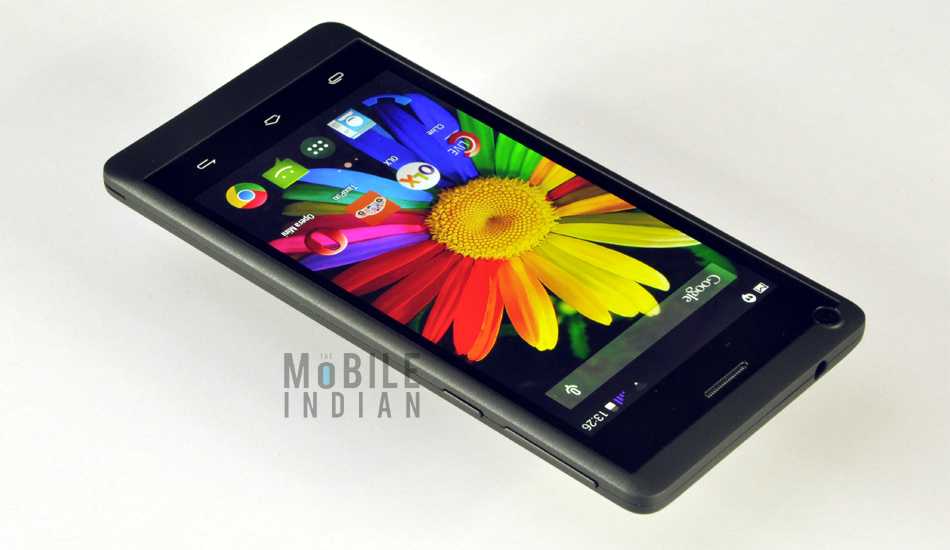 Removing back panel is quite easy, below which lies the two SIM slots along with the micro SD card slot – all placed side by side and not on top of each other and hence inserting SIM and micro SD card is quite easy. The back panel fits quite well and throughout the review, we could not find any chink in the armour of Celkon Millennium Vogue Q455, so full marks for it vis-a-vis design.
Rating for design: 10/10
Display
The Celkon Millennium Vogue Q455 has a 4.5 inch display. It is an IPS (In-Plane Switching) panel and offers good viewing angles as an IPS should. The screen however has no anti-scratch protection like Corning Gorilla Glass protection as Moto E but it nonetheless wouldn't get any (I tried to scrtach it with fingernails too). Anyway a screen cover is always a good choice to prevent scratches.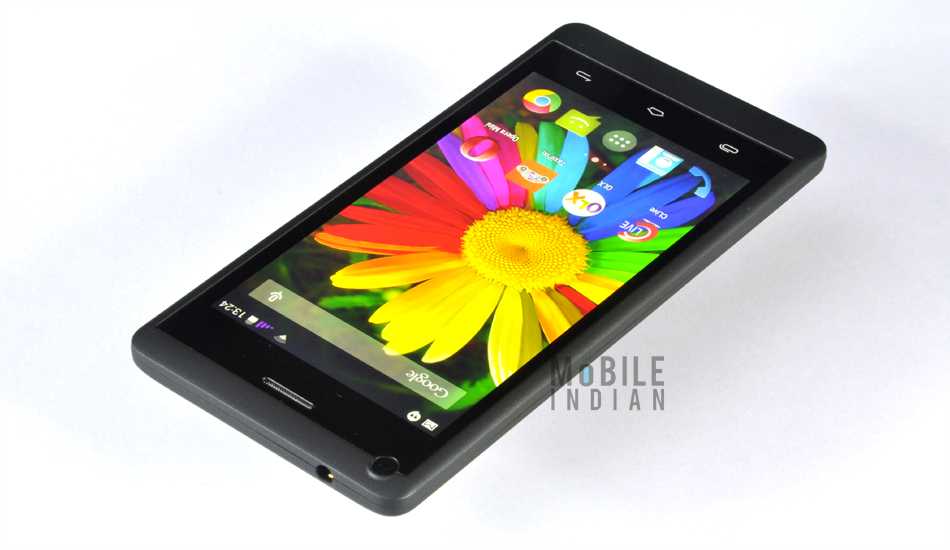 The display of Vogue though has just enough brightness which is not enough in bright outdoors. It is also a fingerprint magnet.
Rating for display: 7/10
Storage
The Celkon Millennium Vogue Q455 has 16 GB of internal storage -what more can you ask from a handset priced below Rs 8,000. Of the total ROM, 11.44 GB is allocated as phone storage and 1.94 GB is there as internal storage (only for apps).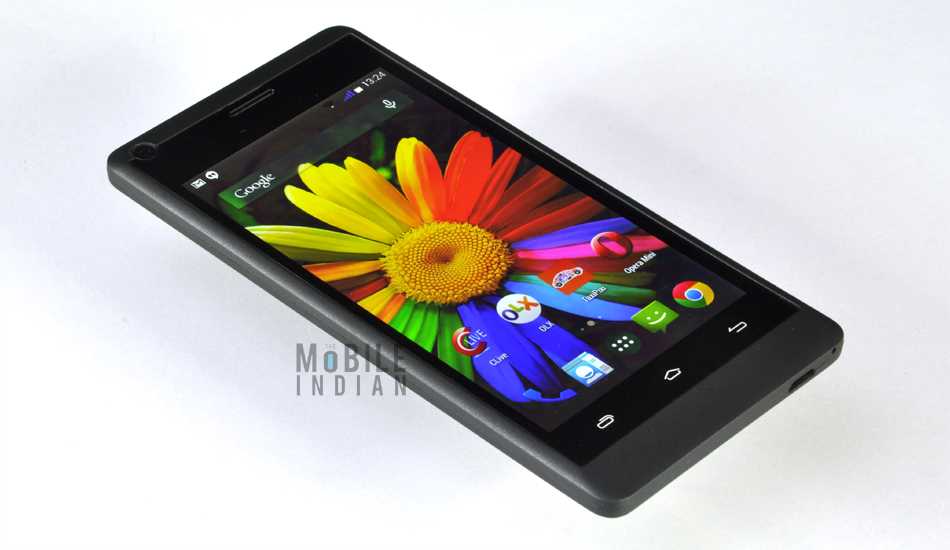 But what is interesting is that the handset can accomodate a micro SD card of up to 64 GB! Thus in total you will have huge of up to 78 GB. Most Android handsets below Rs 15,000 offer only 32 GB micro SD card slot. Needless to day, the Celkon Millennium Vogue Q455 is one of the best budget smartphones in terms of storage.
Rating for storage: 10/10
Camera
The Celkon Millennium Vogue Q455 has an 8 megapixel rear camera and a 1.3 megapixel front camera. There is an LED flash below the rear camera as well.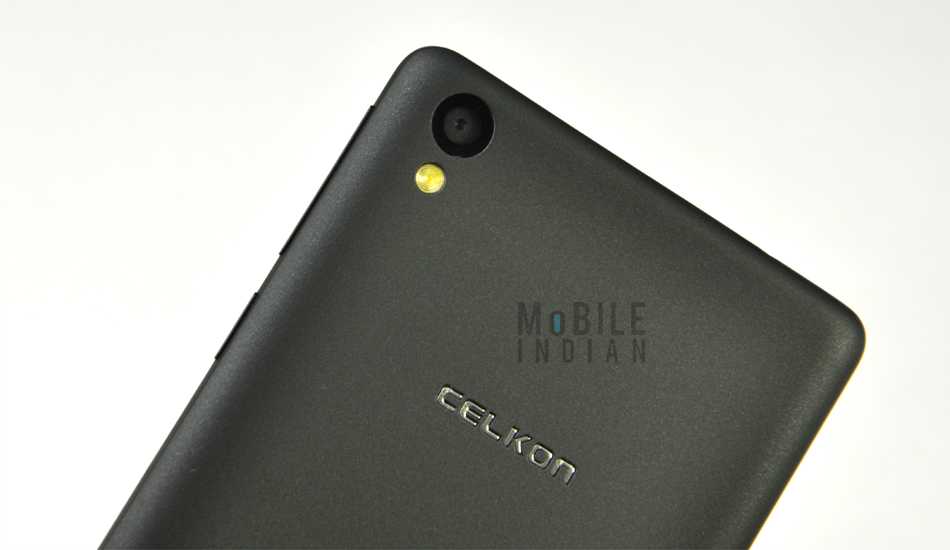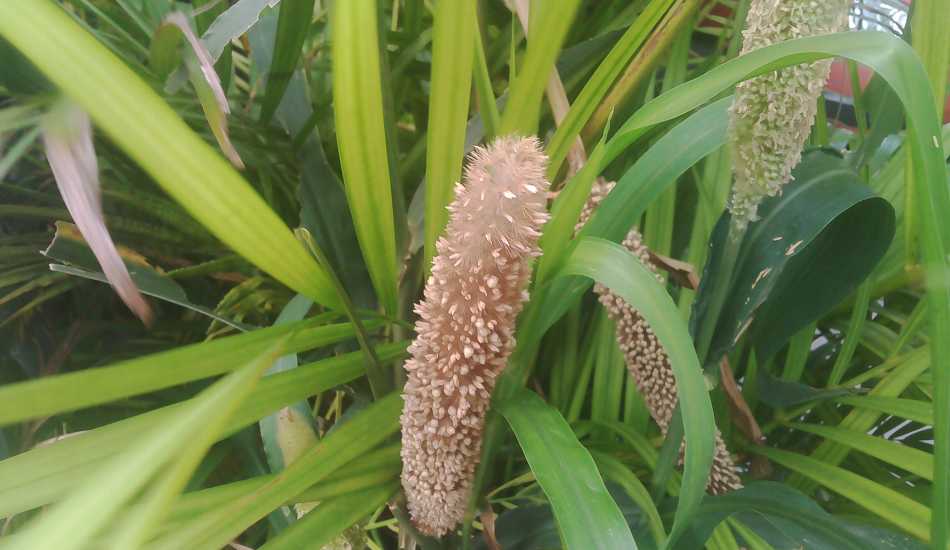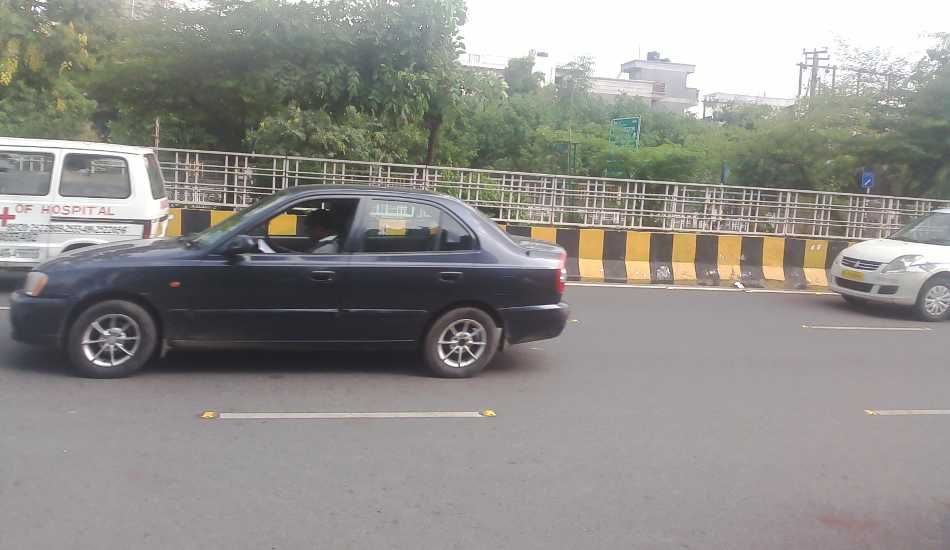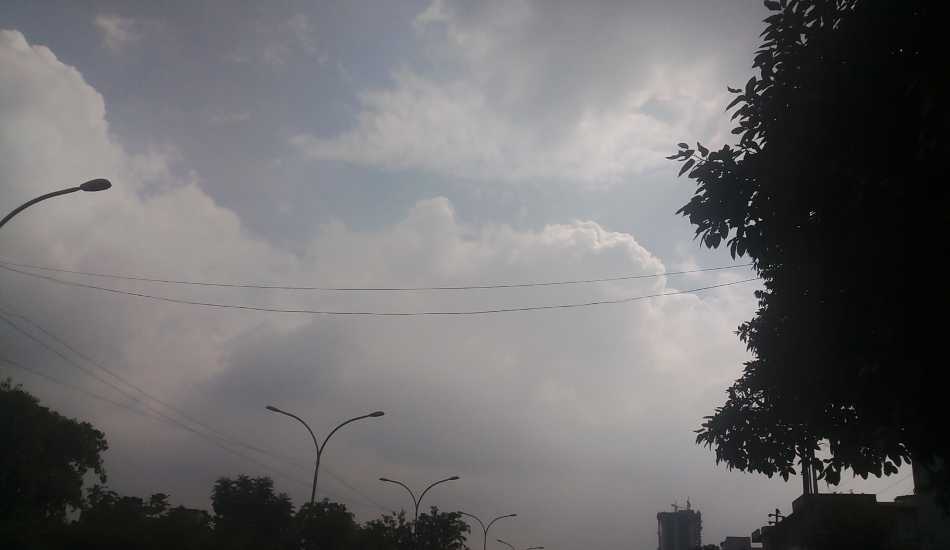 The rear camera takes a bit of time to focus. The resultant images however isn't what we expected from an 8 megapixel unit. Pictures clicked were hazy as if there is a mist of fog and generally they lacked detail. For instance, see below pictures which were clicked in bright sunlight.
Rating for camera: 5/10
Performance
The Celkon Millennium Vogue Q455 comes with the Android 4.4.2 KitKat operating system, 1 GB RAM, and a 1.2 GHz quad core processor – not uncommon in the sub-Rs 10,000 segment these days. But 1 GB RAM and a quad core processor does not ensure a smooth performance always as is found in many new age entry level devices. Also, the Vogue Q455 has the Broadcom processor which had failed to impress in the past (remember Xolo Opus). So I started with a bit of scepticism.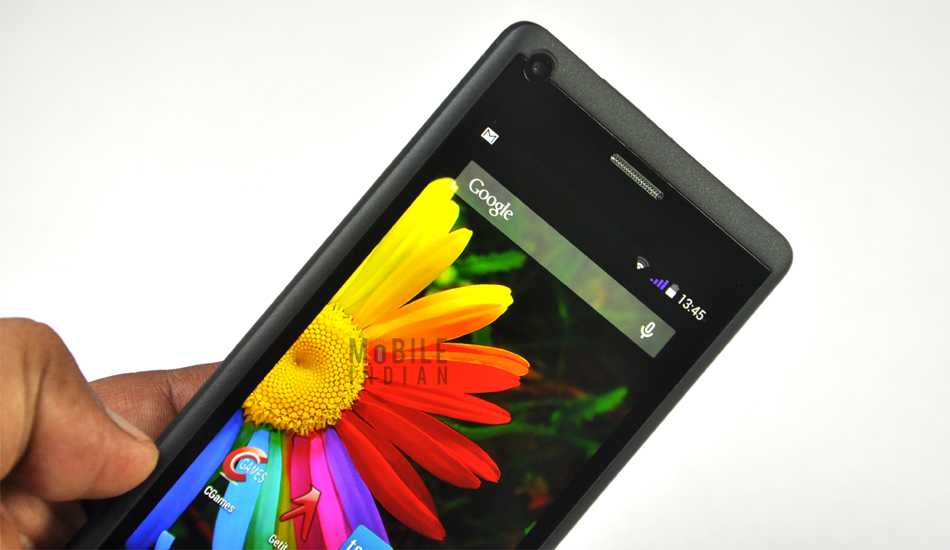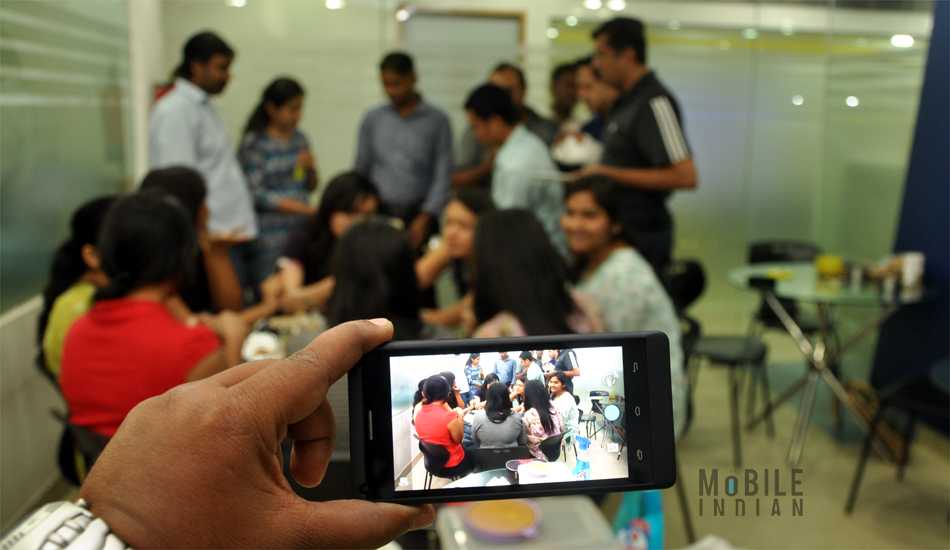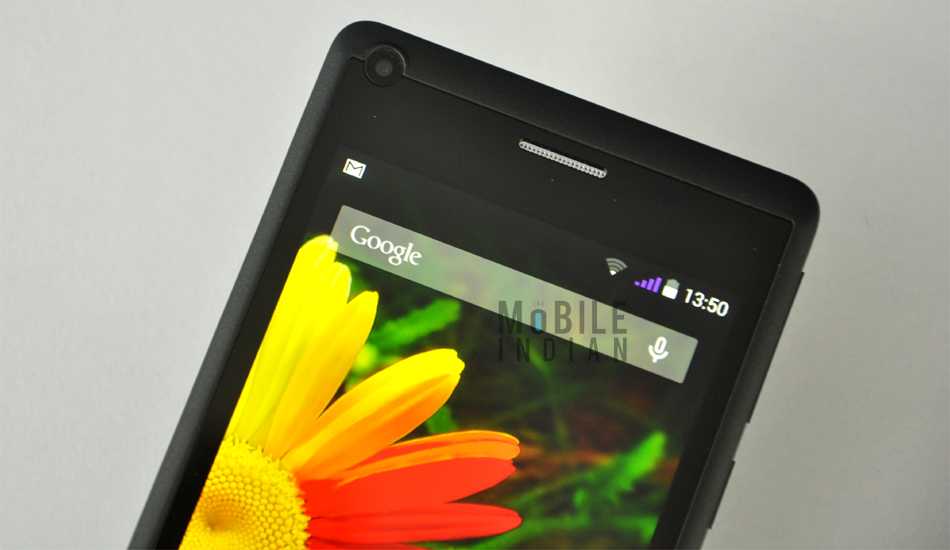 The slowness was visible the moment you switch it on; it takes a bit extra time to open and close apps. The phone though got a decent score of Rs 15,350 on Antutu but it is not something where you could play high end games like Injustice Gods Among us, Batman Arkham Origins etc. It though easily manages games like Temple Run 2, Dead Trigger (low setting)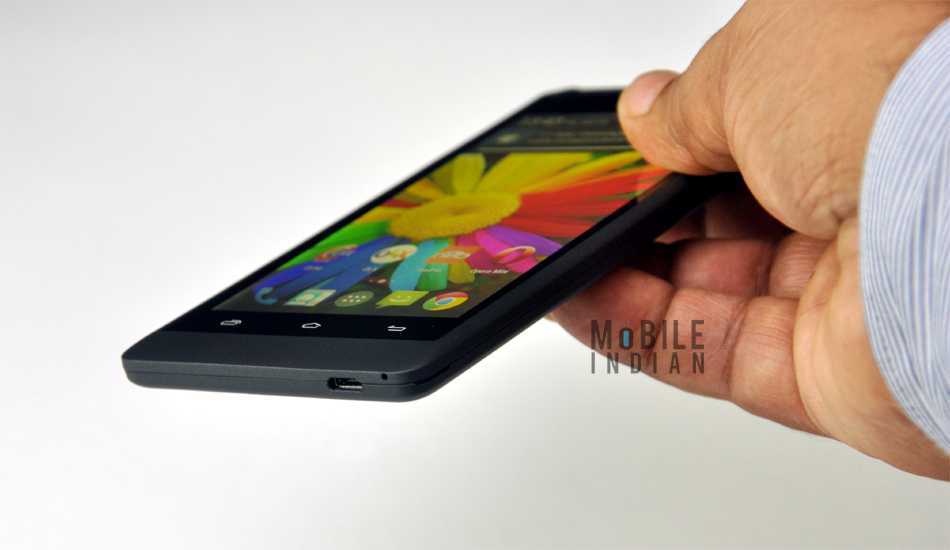 The Celkon Millennium Vogue Q455 has a 2000 mAh Li-Ion battery which offers decent battery back up for this 4.5 inch display bearing handset. Normal users would easily get 1 and half days of back up while heavy users would get around 8-9 hours of back up easily.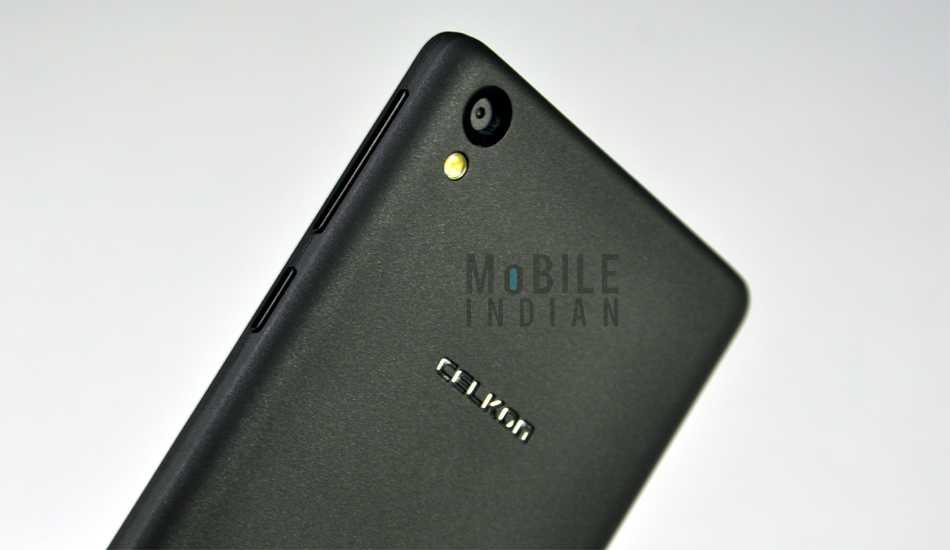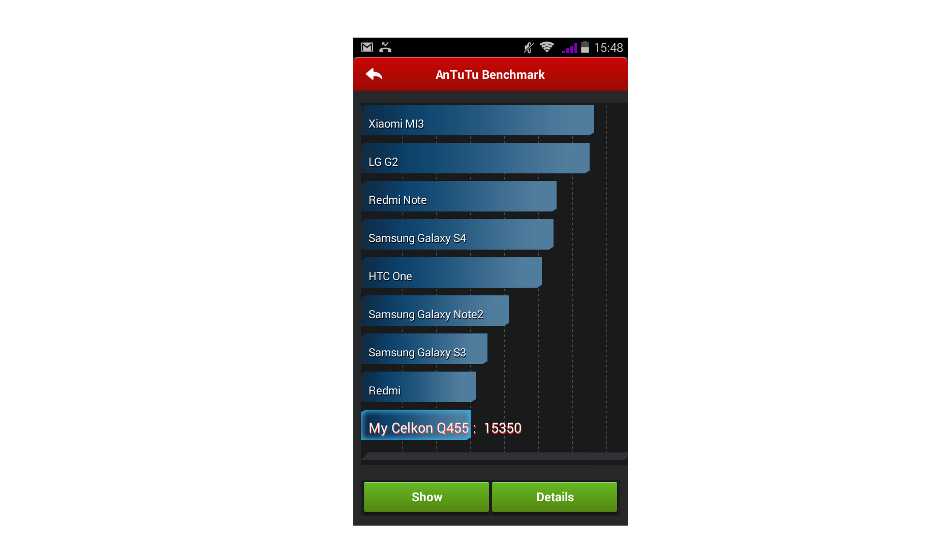 The Vogue Q455 has two SIM slots of which one is meant for a 3G SIM card. It has the usual set of WiFi, Bluetooth, micro USB port and a 3.5 mm jack.
Rating for performance: 7/10
Images by : Sushil Kumar