Adobe Photoshop is one of the most popular image-editing softwares. With the advent of tablets, Adobe has ventured to bring image editing technology to full touchscreen tablets. The Adobe Photoshop Touch App is available at the Google Play Store for Rs 512 approximately, and requires the tablet to run Android 3.1 Honeycomb or higher.
Though several image editing and manipulation apps exist in the Play Store, Adobe Photoshop Touch is the one which gives every one of them the chills. Adobe Photoshop Touch is one of the six touch based apps that have been inspired by and developed from the Adobe Creative Suite. We got to review Photoshop Touch on Samsung Galaxy Tab 750 tablet running Android 3.1 Honeycomb.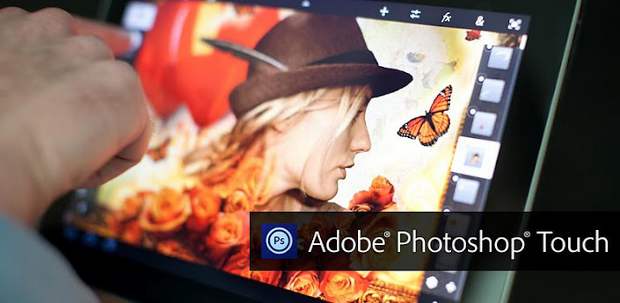 Firstly, Photoshop Touch for Android is not a direct port of the desktop software but has certain essential features added to it. Photoshop Touch offers tools such as layers, selection, adjustments and filters to create amazing effects.
Its nearly 45 minutes worth of tutorials will make any first time user familiar with how Photoshop actually functions and how it can be used effectively. You are most likely to use the Selection tools with ease if you have thin fingers.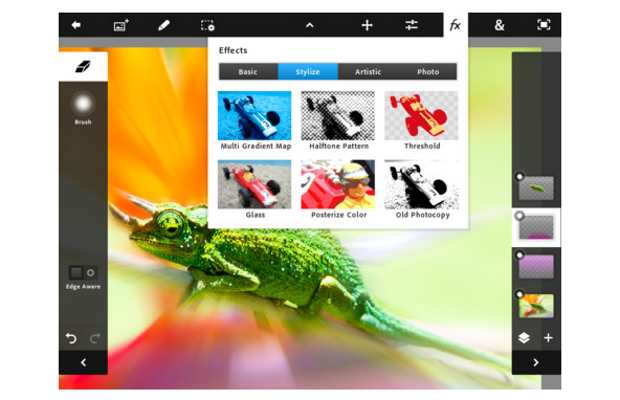 Pinch and zoom as well as panning gestures are possible by using two fingers. Natively, the app supports images with 1600 x 1600 pixel image resolution, which is good enough if you are working on a photo to be uploaded to the web or shared over social networks. One image can have up to 16 layers and gets saved in the PSDX file format. This file can be opened in Adobe Creative Suite 5 using a special plug-in. This tablet version of the app is not ready to take huge image (RAW) files directly from your camera and one can only hope for RAW image import support in future.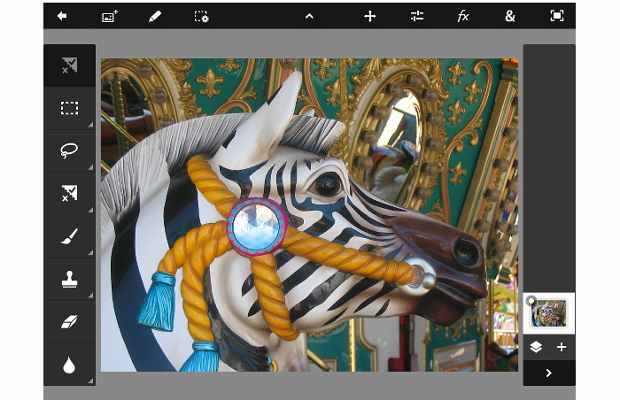 Tutorials are the best resource to learn which tool can be used in the best possible way and also to learn about the different tools used in the software. Completed projects/files can be shared over social networks, emailed or uploaded to the Adobe Creative Cloud servers using an Adobe account. While working with several layers, the app did seem to freeze, but it is quite likely that that was because we were running multiple apps in the background.
Of course, Photoshop Touch is not exactly like its desktop counterpart, but it is so far the best image editing software available for tablets.