There are plenty of headphones in the market. From Beats to Sennheiser to Intex and JBL, there are plenty of brands in the segment. One of them is the Panasonic, which is known for its electronic appliances.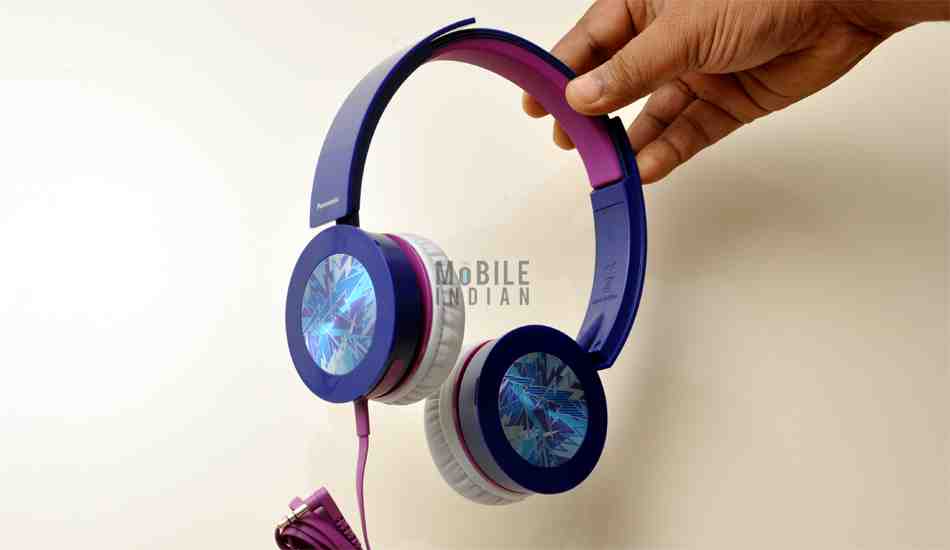 Recently it launched the Panasonic HXS400 which comes in many trendy colours and is available for about Rs 2,500. So should you buy it? Here we have detailed our experience with the headphone which we hope will satisfy all your curiosity.
Design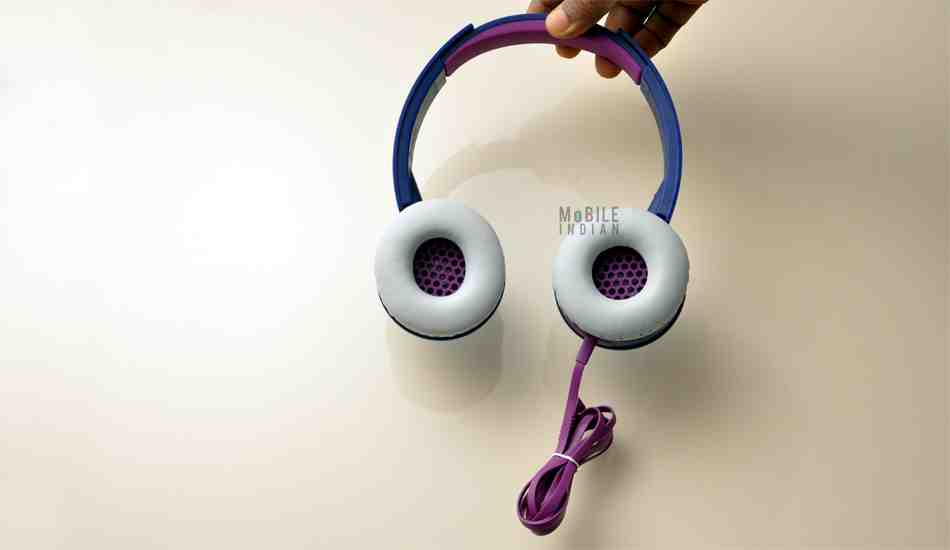 The Panasonic HXS400 is an over the ear headphone. The headband has a slider to extend or reduce its length to fit your head. The over the ear panels have big cushions and feels comfortable. These ear panels come with swivel mechanism for the perfect fit. However, it rotates only 90 degrees.
The headphone has a single side flat cord of 1.2 meter – long enough for most users. It isn't detachable though. It comes with 3 pole- 3.5 mm stereo plug and thus is compatible with most phones and tablets and PCs/laptops etc.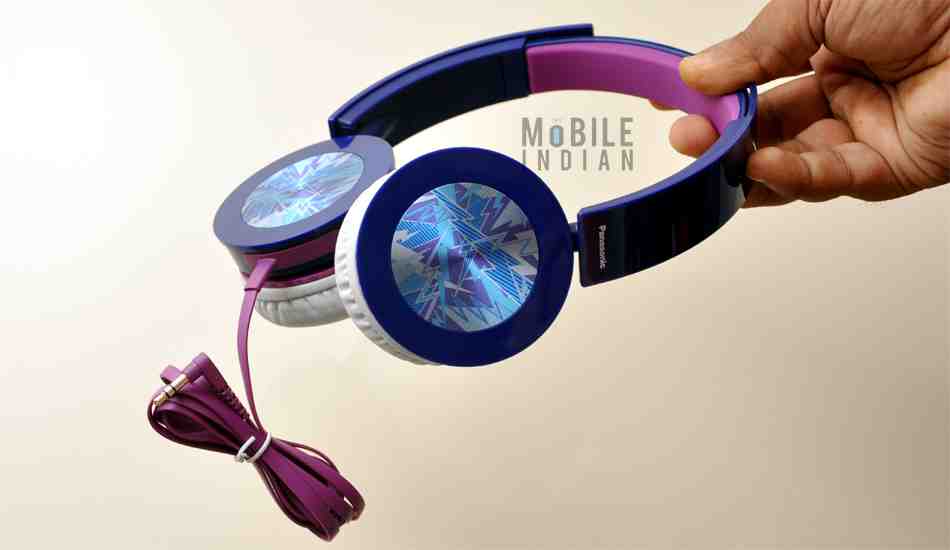 Most importantly, the headphone comes in various colours including blue, white, yellow, black, purple and green. Plus it has cool graphics and is thus a visual treat for eyes.
Performance
Not only visually, the Panasonic HXS400 is equally impressive when it comes to output. The headphone offers good bass levels as well as manages to produce surround sound as it should be. It doesn't miss out on the faintest instrument sounds either and manages to reproduce various frequencies (it has a range of 9 Hz – 26 kHz which is pretty good for a headphone) thanks to its big 40 mm driver unit and Neodymium magnet.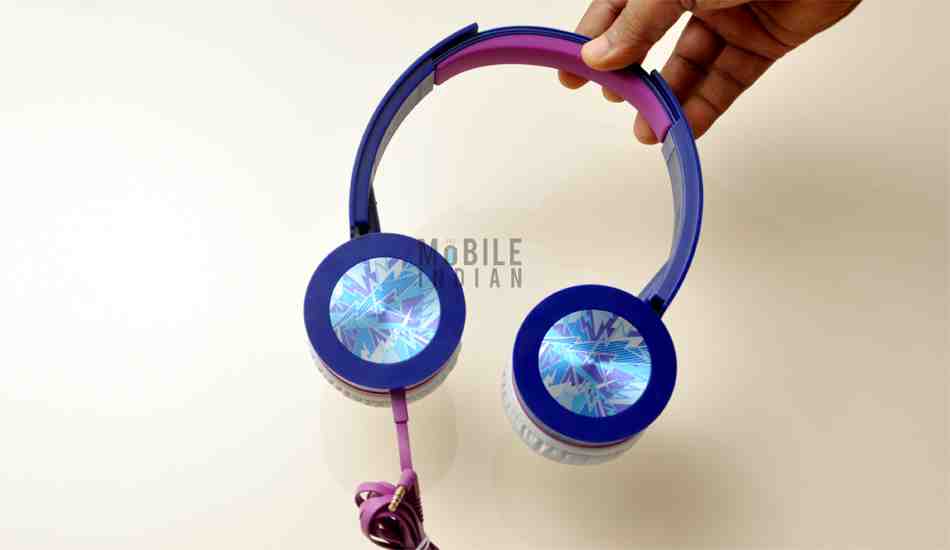 As I said in the design section as well, it has got good cushions on the earpad offering decent comfort level. You could use it hours together without feeling much pain.