Oppo Find 7 Hands On - Irresistible features
By: Anil Satapathy, The Mobile Indian, New Delhi

Last updated : November 11, 2014 4:37 pm
After N1, Oppo has now came out with yet another promising smartphone in the form of Find 7 whose powerful features definitely makes it one of the irresistible phones.
Chinese handset giant, Oppo has announced two new smartphones - Find 7 and Find 7a - for the Indian market. Oppo Find 7 is priced at Rs 37,990 while the Find 7a carries a price tag of Rs 31,990. Both the devices look like twins but have different hardware; as the name suggests, the Find 7a is the watered down version of Find 7 but both have high end hardware.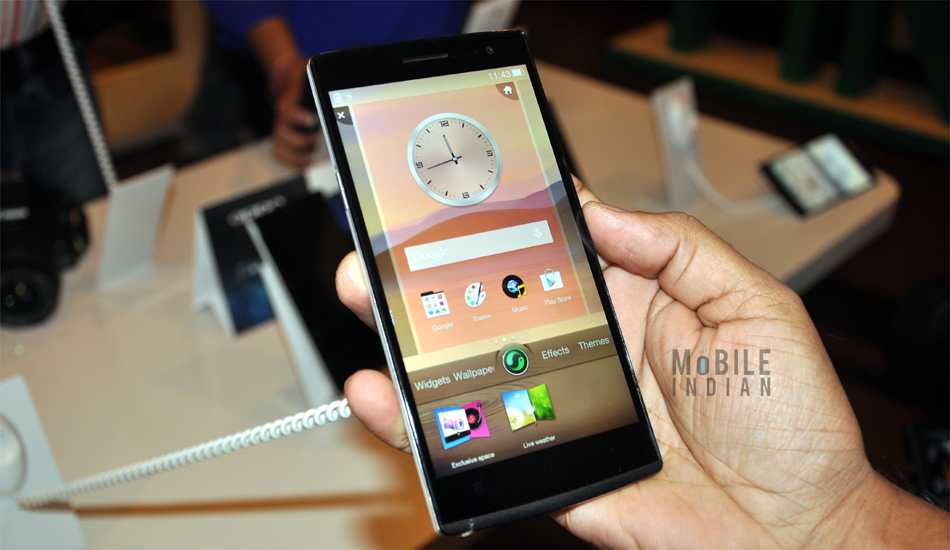 During the launch of the smartphones in New Delhi on Wednesday, we got a chance to check out their design and properties. Read on to know more.

Specification

The Oppo Find 7 features a 5.5-inch touchscreen display sporting Quad-HD pixel resolution (2560x1440) pixel resolution and thereby pushing pixel density of 538 pixels per inch. Such high resolution display is powered by the new quad-core 2.5 GHz Qualcomm Snapdragon 801 MSM8974AC mobile chipset paired with 3 GB RAM. Oppo has packed 32 GB on-board storage on Find 7 and also offered a memory card slot that can support up to 128 GB micro SD card.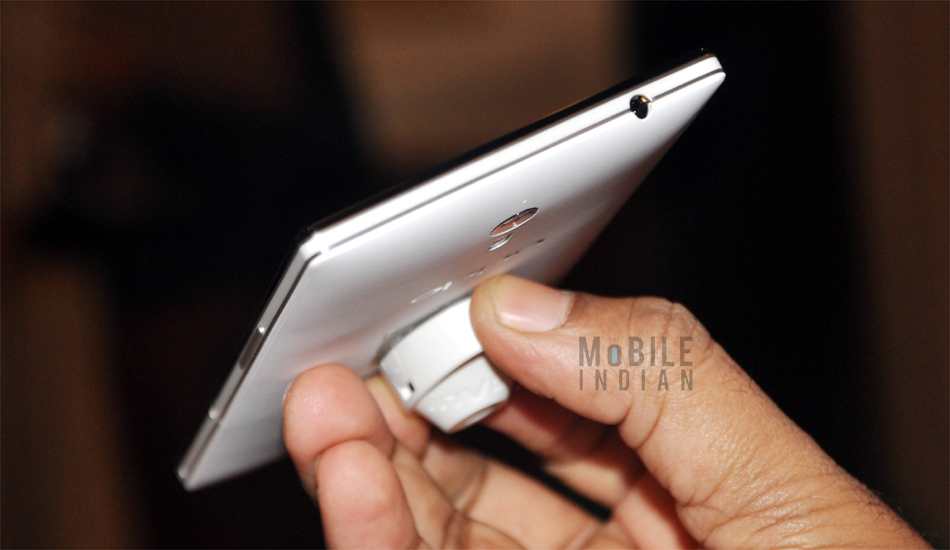 It comes with the Color OS which is based on Android 4.3 Jelly Bean operating system. It has a 13 megapixel rear camera which, as per Oppo, can capture 4K videos. It has HDR, Beauty face, slow motion video capturing ablilites as well. But its highlight is its Ultra HD mode using which it can capture 50 megapixel pictures.

Design

Oppo had impressed everyone with its N1 but the Find 7 is not in that league for sure. It comes with a plastic body unlike the beautiful metal body of N1. But Oppo Find 7 comes with much powerful hardware than N1 and perhaps to lower the cost (note that both Find 7 and N1 are available for about the same price), Oppo has opted for a plastic body.

Nonetheless, the Find 7 is a beautiful handset. Its plastic body does not look cheap. Moreover, the back panel has textured finish that gives a good grip. As it is obvious from its dimension (152.6 x 75 x 9.2 mm), the Find 7 is a slim and longish handset.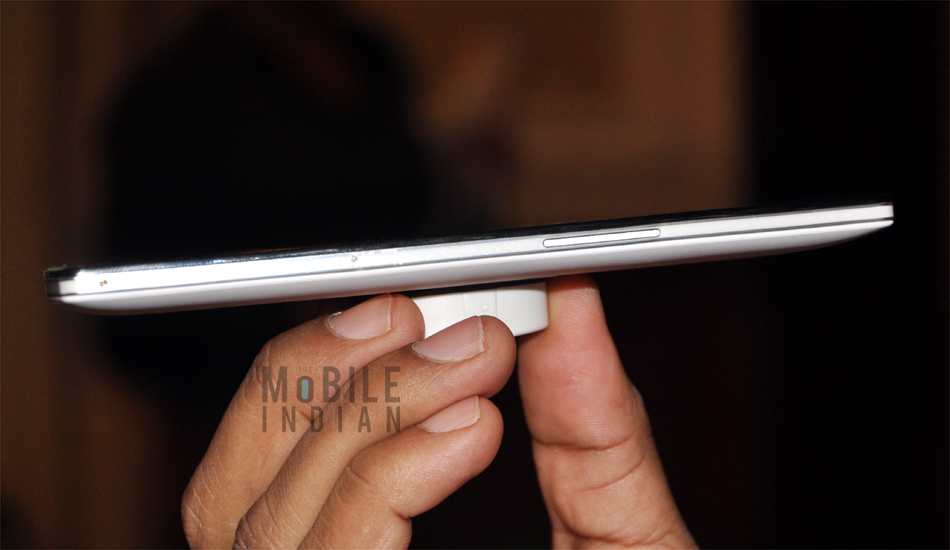 According to Oppo, the body frame of Find 7 is made of "aerospace-qualified Titanium-Aluminum alloy that ensure higher strength, better protection for screen, and excellent heat dispersion". The material is heavier than magnesium alloy but contributes to more solid feeling grip, claimed Oppo.


We could not verify these claims as of now but one thing is sure, due to the slender body, we could use it in one hand.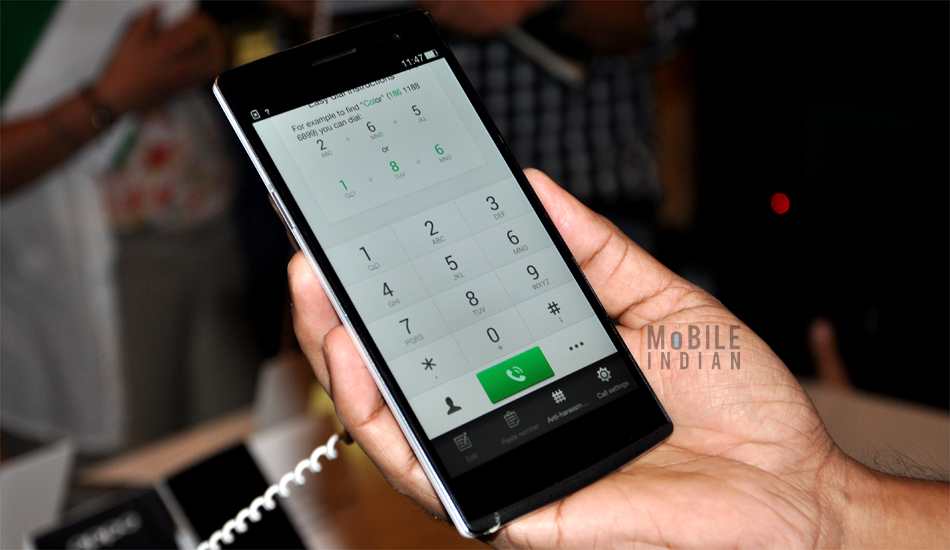 The Oppo Find 7 has a removable back panel under which lies the SIM slot, removable battery and the micro SD card slot.

The device comes in black and white colours and both looks decent.

Display

The Oppo Find 7 has a 5.5 inch screen with huge 2560x1440 pixels resolution (Quad HD) which means it has huge 538 ppi pixel density. Needless to say that the screen was quite gorgeous.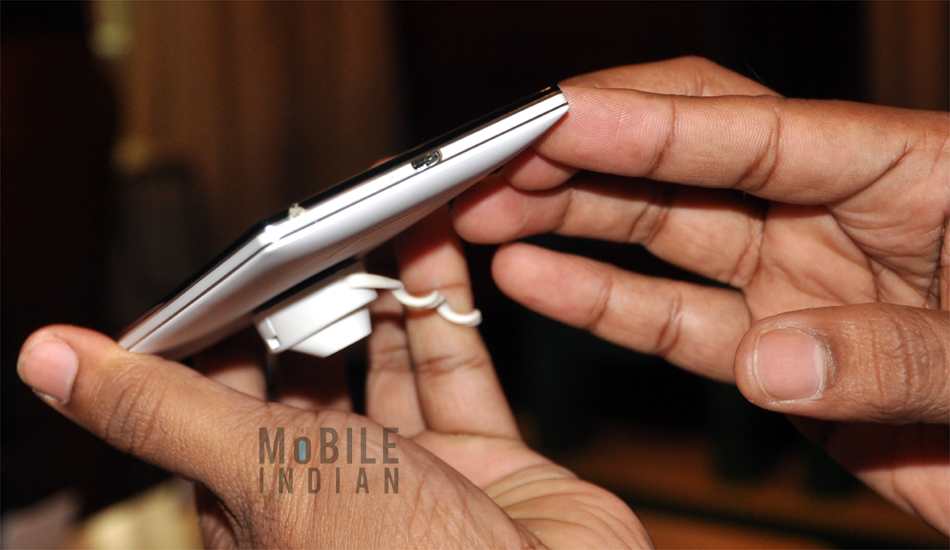 Furthermore, Oppo has used the display manufactured by JDI - one of the world's top display supplier - in the Find 7. It has IC chip for ultra-sensitive touch response - a claim that needs to be checked but our initial experience was quite satisfactory. Moreover, the display has Corning Gorilla Glass 3 coating for protection against scratches.

The viewing angles were excellent but its brightness in outdoors is to be checked.

Hardware

The Oppo Find 7 has the powerful 2.5 Ghz Snaodragon 801 (8974AC) quad core processor which is being used in Samsung Galaxy S5, HTC One (M8) and LG G3. To assist the processor, there is Adreno 330 GPU and 3 GB RAM - the best you could ask for a smartphone these days. So it is quite safe to assume that playing high end games and multi-tasking would not be an issue for Find 7.

The powerful processor and 4K screen resolution does take a toll on battery and thus to negate that Oppo has armed the Find 7 with a huge 3000 mAh Li-Polymer battery. But its not the capacity of battery that makes the Find 7 so special. Oppo claims that the Find 7 smartphone has something called "VOCC flash charge" technology which increases the speed of charging by a whopping 400 per cent.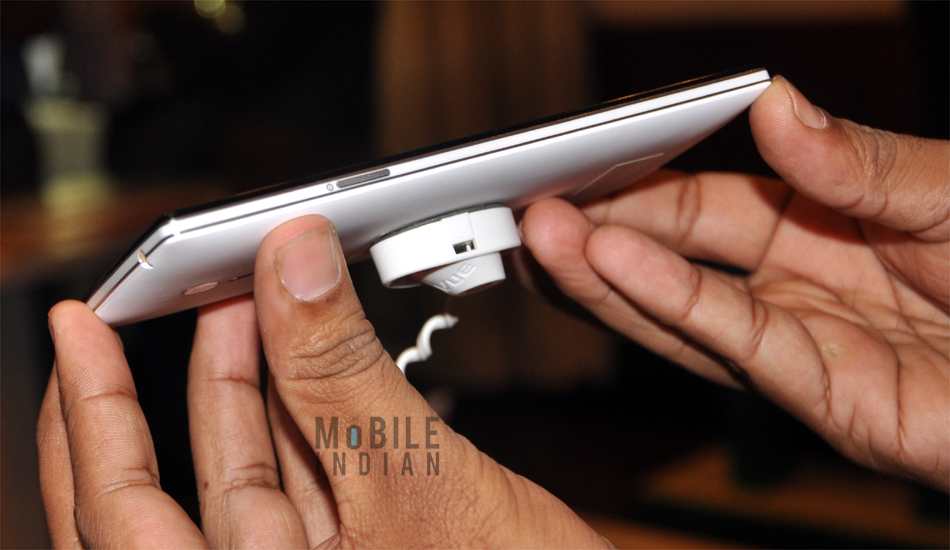 "You can make a call for 2 hours after charging the phone for just 5 minutes. With the flash charge function, your phone will revive with full energy in the time it takes for a cup of coffee," Oppo further claimed.


Besides quick charge, Oppo has also taken care of the safety requirements. The Find 7 is said to have 5-layer of protection mechanism from the adapter to the interface and to the phone.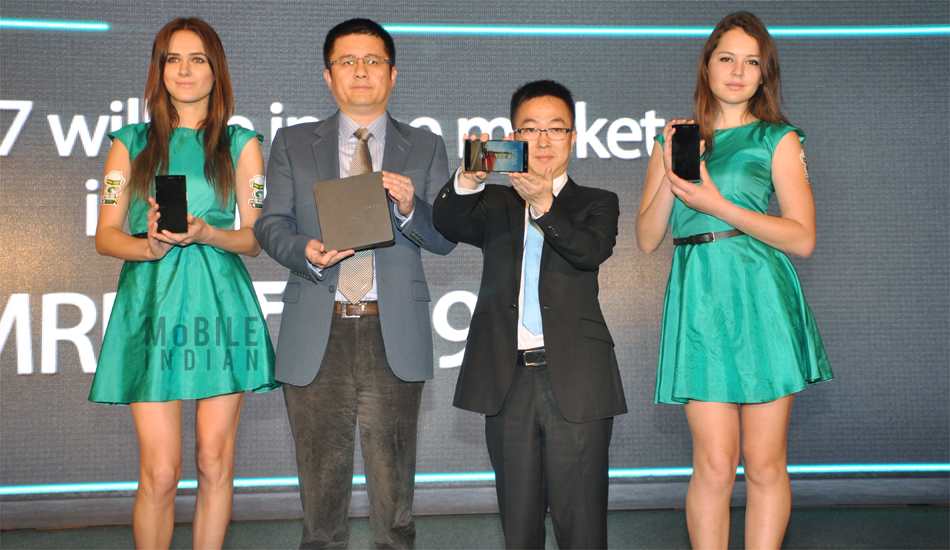 The Oppo Find 7 has 32 GB of inbuilt storage of which about 23 GB is available as internal storge. There is an expandable storage slot as well that can accommodate a micro SD card of upto 128 GB.

Connectivity wise too it looks lucrative with 4G (both FDD LTE and TD LTE), USB OTG, Bluetooth 4.0, WiFi (b/g/n), WiFi Direct, GPS, GLONASS, and NFC.

Software

Like all other Oppo smartphones, the Find 7 too has the Color operating system. This time, the Color OS is based on the Android 4.3 Jelly Bean operating system. The Color OS is a heavily modified version of Android and did impress us (as we said in the review of Oppo N1). During the launch event, we quickly glanced through various settings in the Find 7 but no major changes were visible as compared to that of Oppo N1 whose Color OS is based on Android 4.2.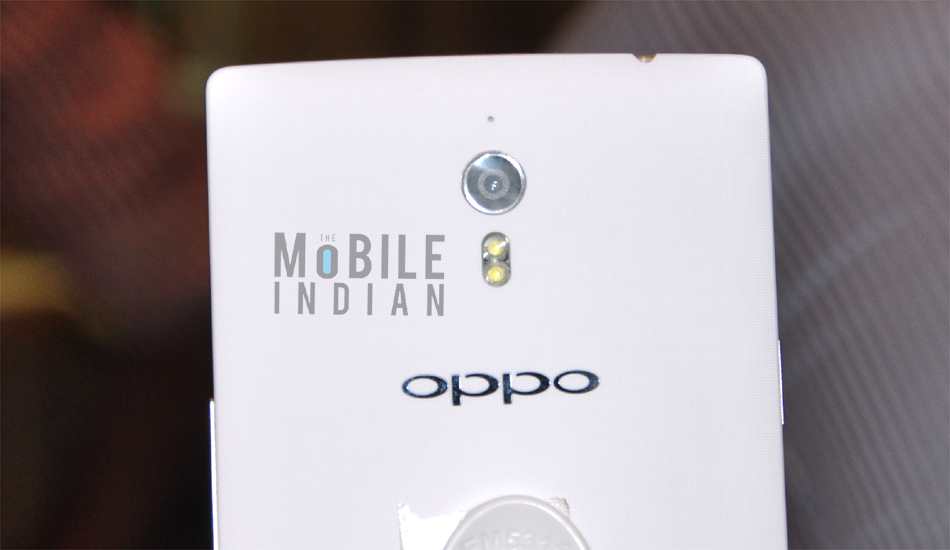 Here we would not complaint the absence of the latest Android KitKat version as anyway the Color OS is a modified version and you would not find benefits of KitKat even if Oppo releases an updated version of the OS on the latest Android version.It also comes with a range of gesture controls like the Oppo N1.

Another highlight of Find 7 is its MaxxAudio Effect. This audio solution has won Technical Grammy Awards and has been used by 20 thousand recording studios globally, claims Oppo. The audio solution is embedded deeply into the system and users are allowed to customised if you are not satisfied with three modes -Music, Game, Movie.

Camera

The Oppo Find 7 has a 13 megapixel rear camera and a 5 megapixel front camera. Both the cameras have F2.0 aperture. The rear camera has Sony Exmor IMX214 BSI sensor.

As per Oppo, the rear camera can capture 4K videos at 30 frames per second while high definition videos can be captured at 120 FPS. Besides, it has unbelievable slow shutter mode of 32 second (Lumia 1020 has 4s slow shutter mode). But on top of everything is its ability to capture 50 megapixel images. Yes, you heard it right. This 13 megapixel camera of Find 7 can capture 50 megapixel images with its PI 2.0 technology (there is an option called Ultra HD mode in the phone for the same).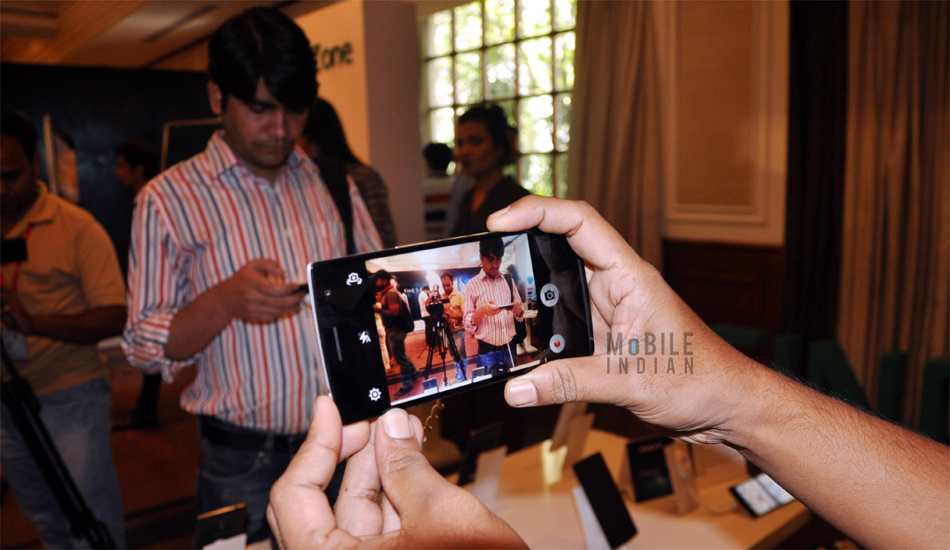 Ofcourse, we haven't tested these claims for want of time. We though took few pictures under light which were decent but overheard several technology bloggers expressing their dissatisfaction over its camera quality.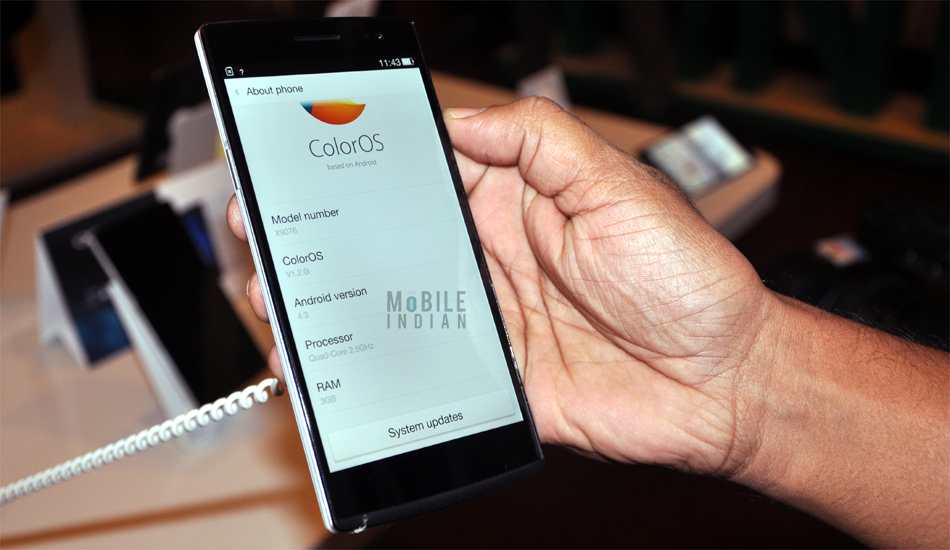 But at this point of time we choose to remain bullish about the Oppo Find 7's camera capability till out full review.

Images By Sushil Kumar

Verdict
Oppo has once again launched another very promising smartphone in the form of Find 7. It has high end hardware as well as optimised software. It promises best in every aspect - be it performance, caemra, battery, or connectivity goes. The Oppo Find 7 is also shrewdly priced at Rs 37,990 while similar hardware bearing devices are available more the Rs 40,000. We will try to review the phone as soon as possible to bring out a much clearer picture on its performance. So keep checking The Mobile Indian.