The Oppo F1 Plus was launched in India at Rs 26,990 in April this year. It has a 5.5 inch full HD display, octa core Snapdragon 616 processor, 4 GB RAM, 32 GB internal storage, 128 GB micro SD card slot, Android 5.1 Lollipop operating system, 13 megapixel rear auto focus camera with f2.2 aperture, 4G, Bluetooth 4.1, GPS, WiFi and dual SIM.
I used the phone for about a fortnight and here is my opinion about the Oppo F1 Plus.
Design
Oppo has basically two design elements – one for cheap smartphones and other for high end devices. So right now all most all high end devices of Oppo look almost the same. It struck me really hard since I had reviewed the predecessors of F1 Plus, namely the Oppo F1 and Oppo R7 Lite.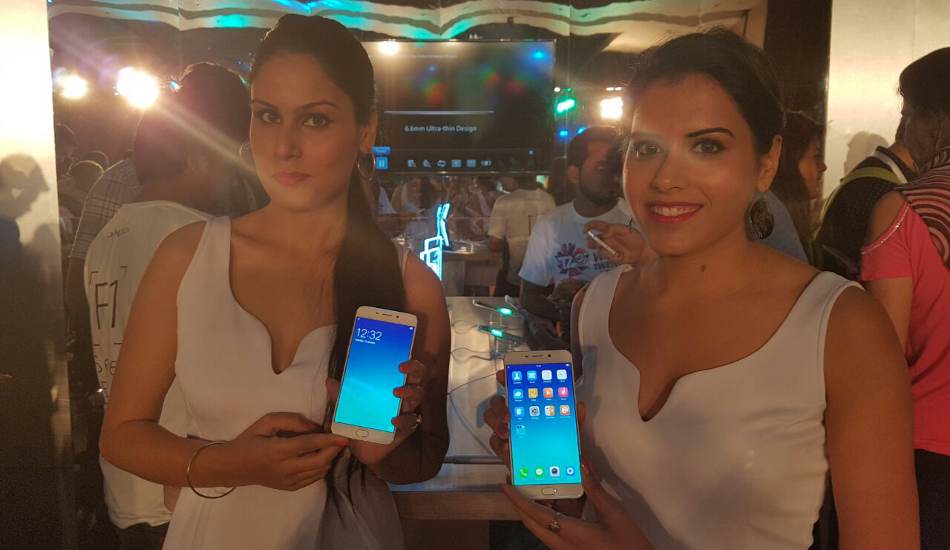 Infact it is very difficult to differentiate the Oppo F1 and F1 Plus from their looks (ofcourse the later is bigger).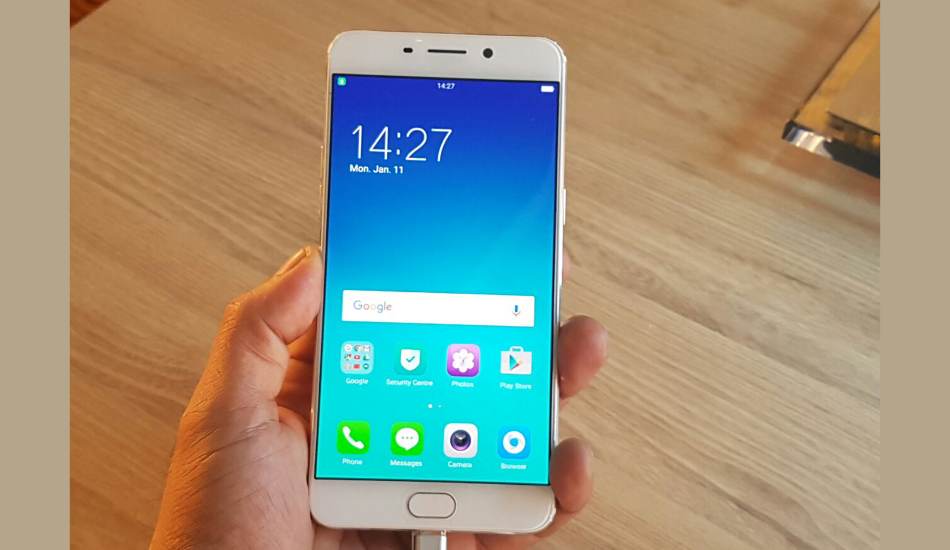 But Oppo cannot be faulted much for sticking to its design since it is really good. The metal back panel, curved sides, smooth finishing and slim size make the F1 Plus really good looking and comfortable to use. The chrome finishing on the edges and around the home button adds a bit of zing to the phone.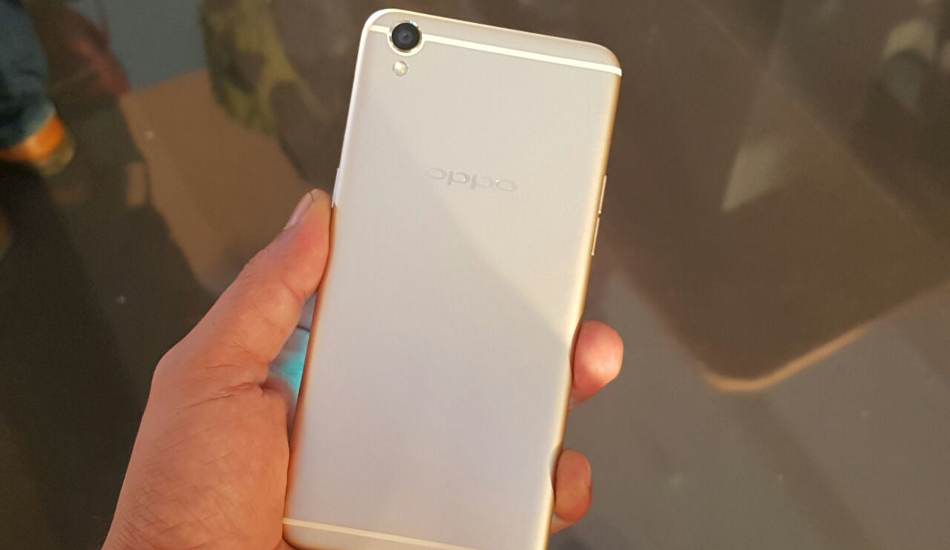 The power button and volume rockers are placed on the right and left hand side respectively. There is a home button just below the display which also doubles up as the fingerprint sensor. Above the display there is a tiny speaker grill on its right lies the front camera while on its left lies the proximity sensor. The 3.5 mm jack, micro USB port and another speaker grill is at the bottom panel.


In a nutshell, the Oppo F1 Plus looks great and easy to use but if you want to buy it just for the looks, I would suggest don't, go for the Oppo F1 instead which is much cheaper but has the same looks.
Display
The Oppo F1 Plus has a 5.5 inch screen. It is an AMOLED display and thus it offers superb colour output. The phone has also more brightness than you would need. The auto brightness mechanism does its job efficiently. I never had required to adjust its brightness. The touch response was superb too. The screen offers full HD or 1920×1080 pixels resolution with which it offers crisper output. It's really fun to watch movies on this phone.


But wait. Are you okay with a phone costing Rs 26,990 offering FHD resolution when there are phones at the same price offering 4K resolution? As far as my opinion is concerned, I am okay with good output.
Camera
The Oppo F1 Plus is perhaps the only phone to have a higher resolution front camera compared to its rear camera. The front camera is of 16 megapixel resolution while its rear camera is of 13 megapixel resolution. The front camera has better aperture – f/2.0 vs f/2.2 of the rear camera. Note that the wider aperture, helps the front camera to take slightly brighter pictures and it is justifiable as mostly the front camera is used for selfies, which means using it from close quarters.
However, the front camera is a fixed focus unit while the rear camera is an auto focus unit. The rear camera has HDR, panorama, touch focus and geo tagging features.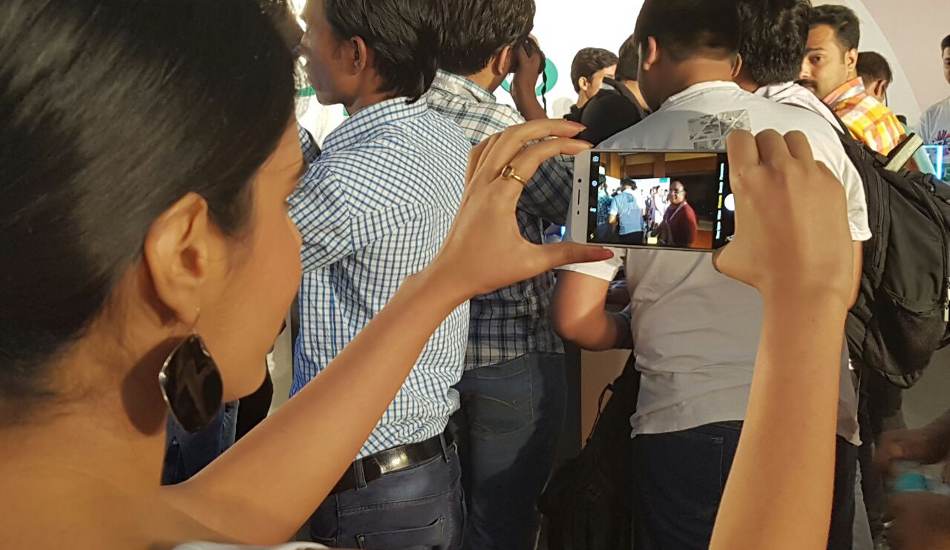 As far as quality is concerned, the rear camera despite its lower resolution, offers crisper pictures. Since it is an auto focus unit, images mostly came out quite well with subjects properly in focus. The front camera though is a fixed focus unit is not able to focus on objects especially, if you wanted the background in focus, you will be disappointed. The rear camera has its own share of issues. It fails miserably in macro shots. Both the cameras doesn't inspire much in low light.
You can check the camera pictures here.
Performance
Oppo F1 Plus has the Mediatek MT6755 octa core processor and huge 4 GB of RAM. Naturally, it offered a smooth operation. The phone has the Android 5.1 based Color OS 3.0. The UI is quite simple but is far from the default Android UI. But it has few nifty features. For instance, it comes with a 'Lockscreen Magazine' feature and it does offer a lot of good looking wallpapers and there are plenty of them. You can choose from various of themes like auto, movie, games etc (you can even select all of them) and every time you switch the phone on, you will be greeted with a new wallpaper.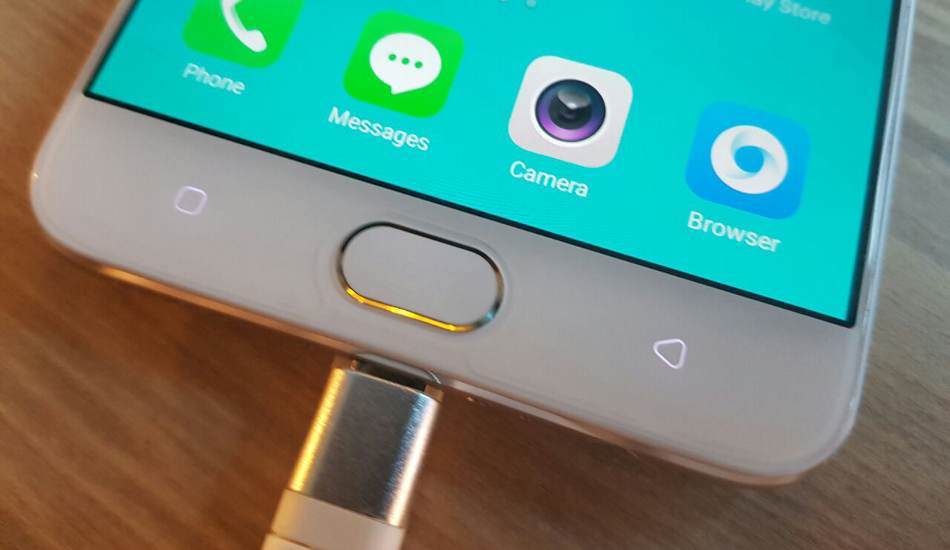 The notification panel feels slightly different and there is no app page. Everything is in the home page. The settings page, most used items are at the top. Thankfully comes with just the bare minimum apps and widgets. You might need some day to get adjust with it. However, for the sake of it, I would here like to point out that the phone has the older Android Lollipop version and not the new Android Marshmallow but I am very hopeful that it will get the latest OS soon considering that it is Oppo's flagship smartphone.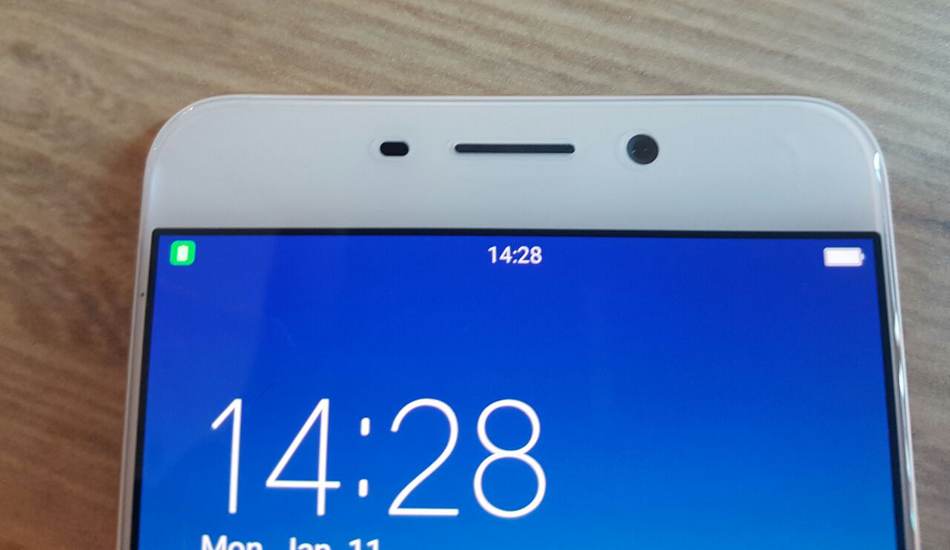 The phone has also plenty of storage space -64 GB of internal memory is there apart from a micro SD card slot using which you can add another 128 GB to its memory. However, the catch here is that if you go for a micro SD card, you have to forgo the second SIM since it has a hybrid SIM slot.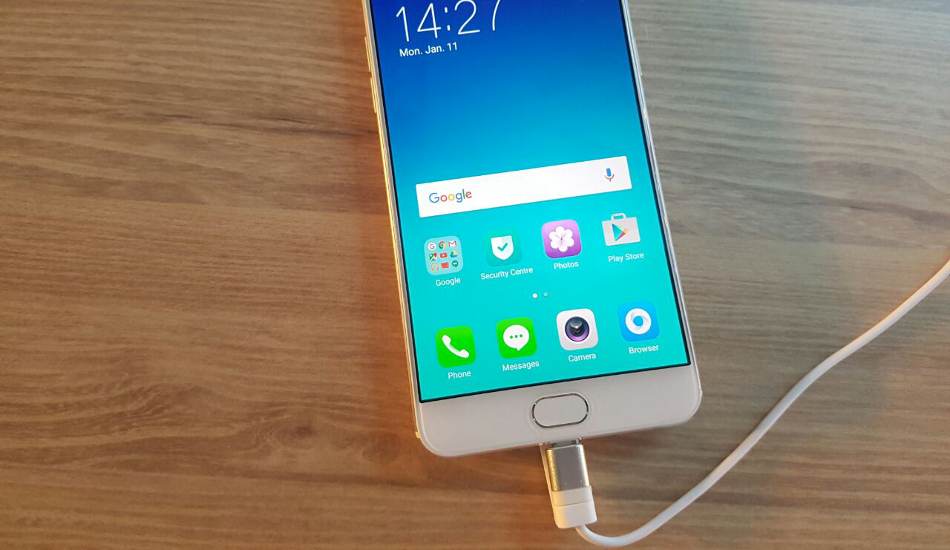 The phone has a micro USB port but it charges the phone pretty quickly and all the credit for that goes to the VOOC Flash Charge technology. The 2850 mAh battery also regularly offered me good battery back up. I did not have to charge it more than once during the day with moderate usage that involves dual SIM, constant data connection (mostly WiFi) and ofcourse constant syncing of emails. Also that involves few amounts of calling as well. To give you some perspective, with dual SIM and active WiFi connection and about 50 per cent brightness, I watched an HD video for 46 minutes and the consumed just six per cent charge.
The Oppo F1 Plus has all the regular connectivity features including dual SIM, WiFi (a/b/g/n), WiFi Direct, WiFi Hotspot, micro USB port with OTG support, Bluetooth4.0, GPS and 4G. However, considering its price, I thought it should have the WiFi (ac) and Bluetooth 4.1 versions. It misses out on NFC as well.
The Oppo F1 Plus however misses out on FM radio which I think most city users use and is a big entertainment tool on the go.