Motorola is one of the few companies that is delivering noted devices in both affordable and mid range segments. One of its devices is the Moto X Style which comes with Android 5.1.1 operating system, 1.8 GHz Snapdragon 808 hexa core processor, Adreno 418 graphics processor and 3 GB RAM. Apart from 16 GB and 32 GB models, it also comes in 64 GB internal storage and all the versions have 128 GB micro SD card slot. Note that the 64 GB variant is not available in India right now.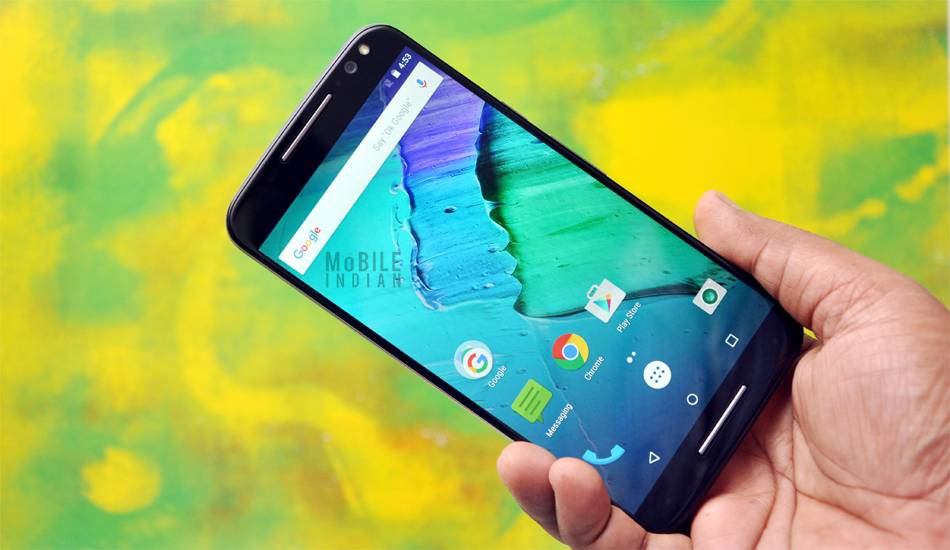 The 179 grams weighing Moto X Style has a 3000 mAh battery and has a 5.7 inch LCD display with Quad HD (1440×2560 pixels) resolution and Corning Gorilla Glass 3 coating. It has a 21 megapixel rear camera with flash light, f/2.0 aperture, phase detect auto focus, Auto HDR, video stabilisation, slow motion, video HDR, and 4K video recording abilities. In the front of the phone there is a 5 megapixel camera with also has f/2.0 aperture, wide angle lens, 1.4um pixel for better low light selfies, as well as support of a flash light.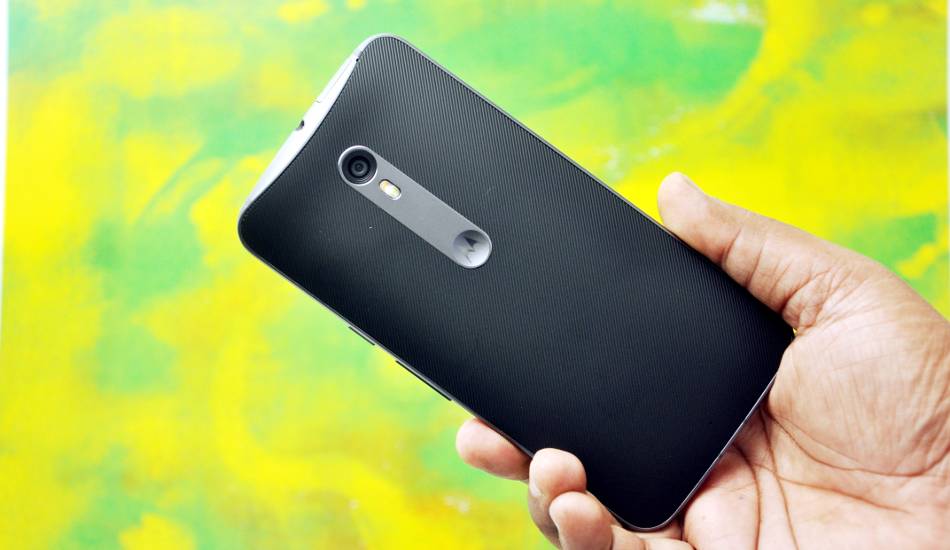 The Motorola Moto X Style has two nano SIM card slots with 4G, dual band WiFi, NFC, GPS, and Bluetooth 4.1 LE. The 16 GB model costs Rs 29,999 while the 32 GB variant of Moto X Style has a price tag of Rs 31,999.
Design
The Moto X Style feels tough and at the same type looks lot different from its competitors. The design highlights of the handset is undoubtedly its thick metal rim which while giving it the necessary protection also offers a good grip. The rim is slightly chamfered at the top and has been extended towards the back panel giving smiley like design in the back.
Its vertical rear camera panel – that harbours the camera unit, two LED flash lights and the Motorola logo – is also quite different from the other smartphones and is an eyeball grabber for sure. However, this rear camera has much more usages than just being a prop. It protects the camera lens as well.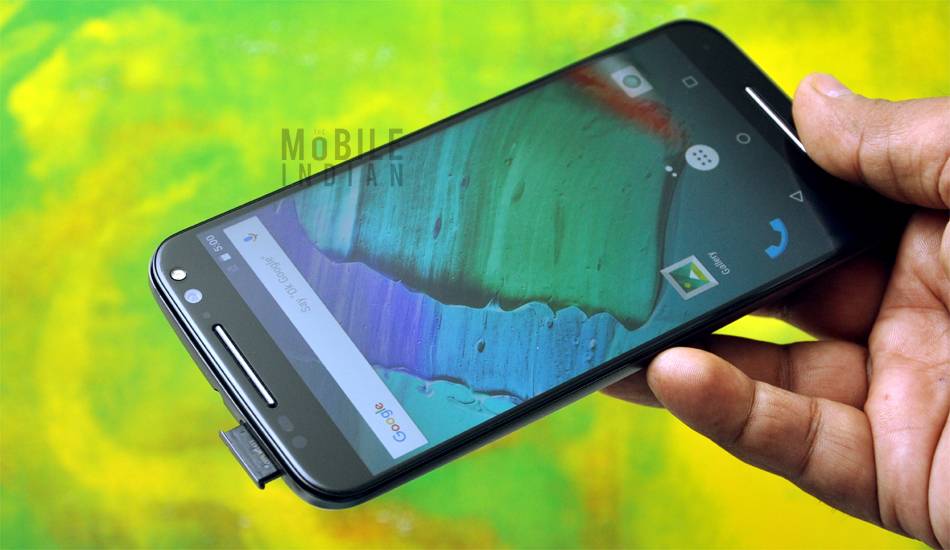 Also though its back panel is made of plastic, it is quite tough. The ripped finishing of this back panel also allows for good griping. Also with a curved body, it fits nicely in the palm. Ofcourse, it is not meant for everyone. People with smaller palms would definitely find it too big to handle in one hand. Motorola is also offering a plastic RIM which you can use for a better grip. Let me also remind you that the Moto X Style is a bit heavy. It has a water repelling coating as well but don't confuse it with water proof feature.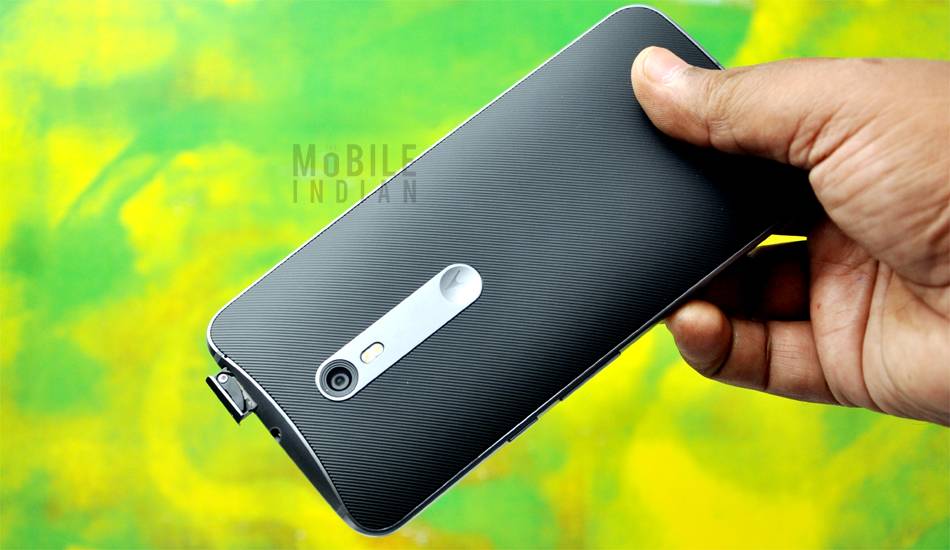 Another highlight of its design is its SIM and micro SD card slots which other manufacturers should emulate. The Moto X Style has just one tray which contains both the SIM slots as well as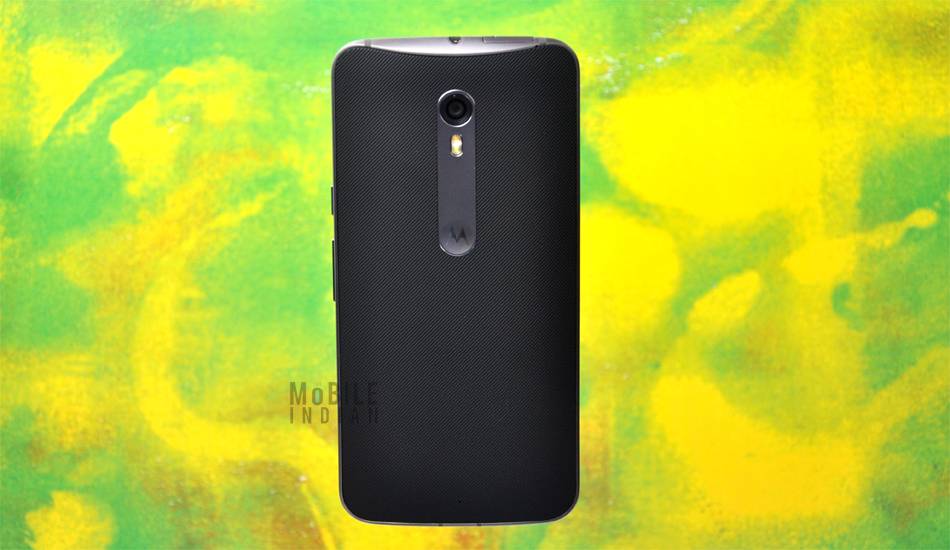 the micro SD card slot. While on top of the tray, two mini SIM cards can be fitted, on the back of the tray, there is a place to keep the micro SD card. By adopting this module, other manufacturers not only save on space, they don't need to offer a hybrid SIM slot which is commonly found in these days. The biggest drawback of hybrid slot is that in it the SIM 2 slot can hold the second SIM or a micro SD card slot.
All in all, the Motorola Moto X Style is tough as well as an eye ball grabber, primarily due to its different design. You can also purchase various back covers to suit your style.
Display
The Motorola Moto X Style has a huge 5.7 inch display. Motorola has also armed it with equally good Quad HD or 1440×2560 pixels resolution, thus offering 520 ppi pixel density. The huge size and high display resolution make it an awesome device to play games and watch movies.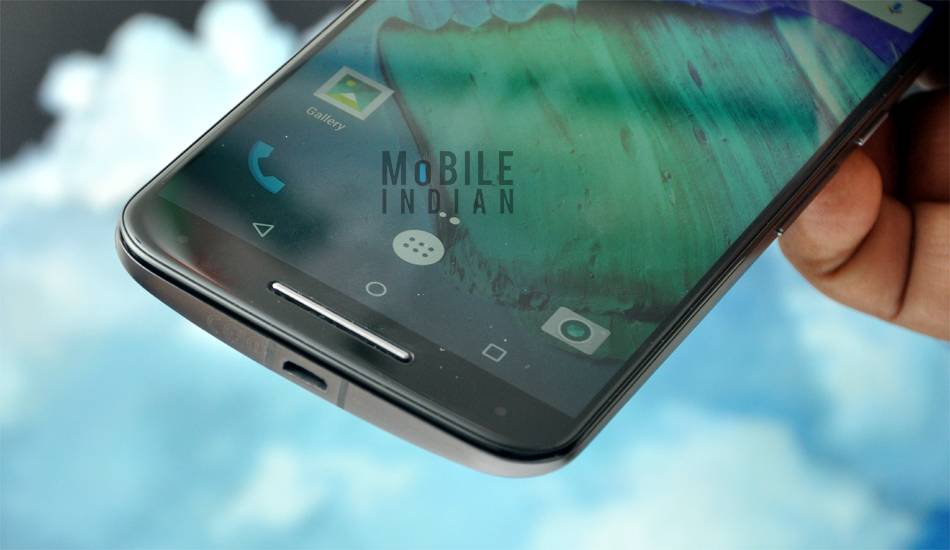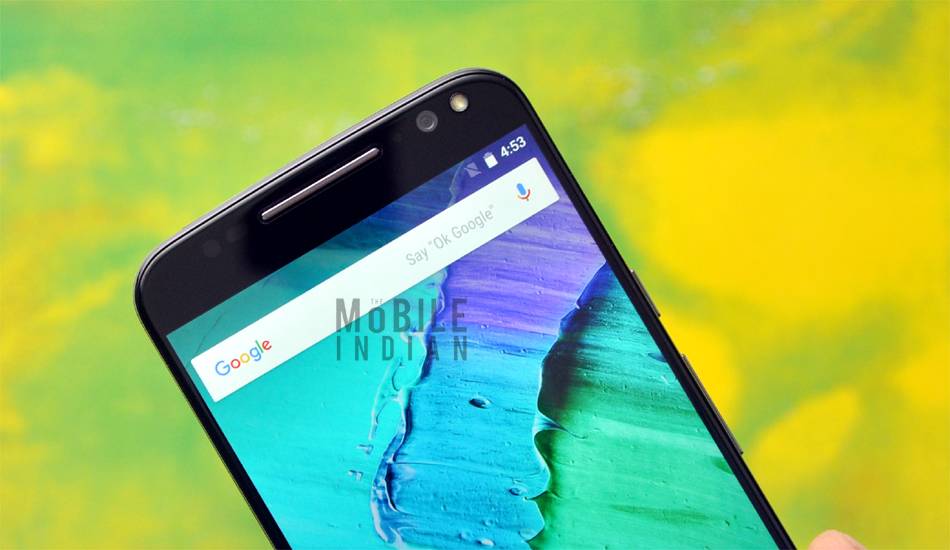 The display has also superb touch response befitting a high end device. But the best part is that despite regular usages for over a month, its Gorilla Glass 3 coating never failed and thus the display did not got a single scratch. It has also above average brightness which is just enough for bright outdoors.
Performance
With 3 GB DDR3 RAM, the 1.8 GHz Qualcomm Snapdragon 808 hexa-core processor and Adreno 418 GPU, the Motorola Moto X Style is quite an able handset. However, it did froze several times while playing Nova 3 and Lara Croft Relic Run. But I think there are some issues with these two games as I have found some lags while playing Nova 3 in other devices (mid-range and budget ones). Most of the time while playing these games, even with quite a few apps in the background, the phone never flinched.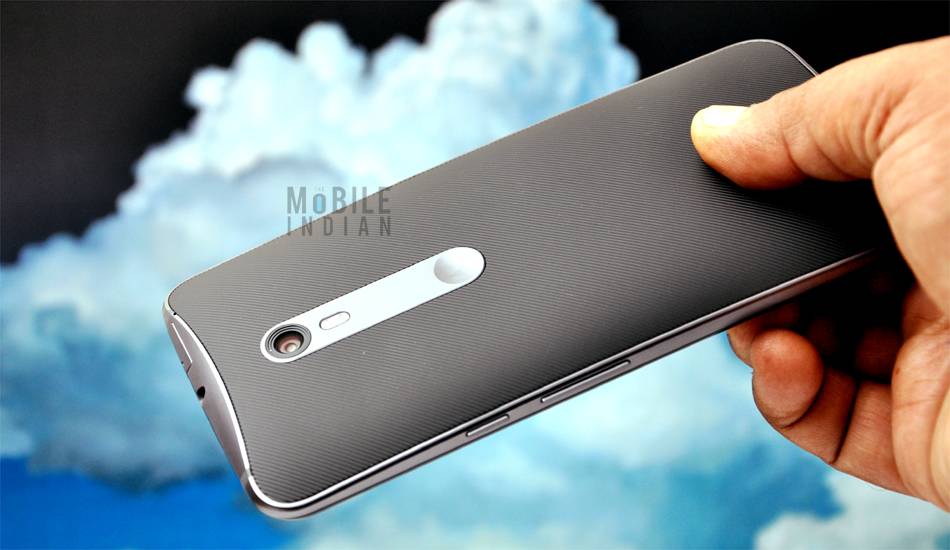 Currently, it is based on Android 5.1.1 Lollipop operating system but Motorola has already announced the Android Marshmallow update for this handset as well and should be released in India any time soon. As per Motorola, the new update will bring several other features and will enhance its battery backup.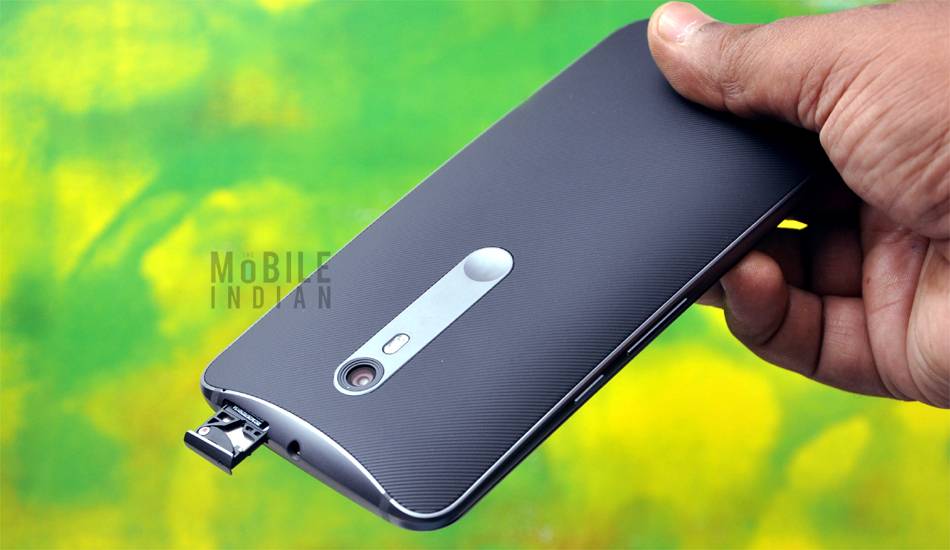 The handset comes in 16 GB and 32 GB variants and both of them offer expandable storage slot of 128 GB capacity. It also offers USB on the go feature so you can use any pen drive via an OTG cable to further expand its memory.
Battery back up is another highlight of the Motorola Moto X Style. Ofcourse it has just a 3000 mAh battery which looks just okay for a device with 5.7 inch display. But it always managed to offer more than a day's back up with two active SIM cards, WiFi connectivity for atleast 12 hours and medium brightness.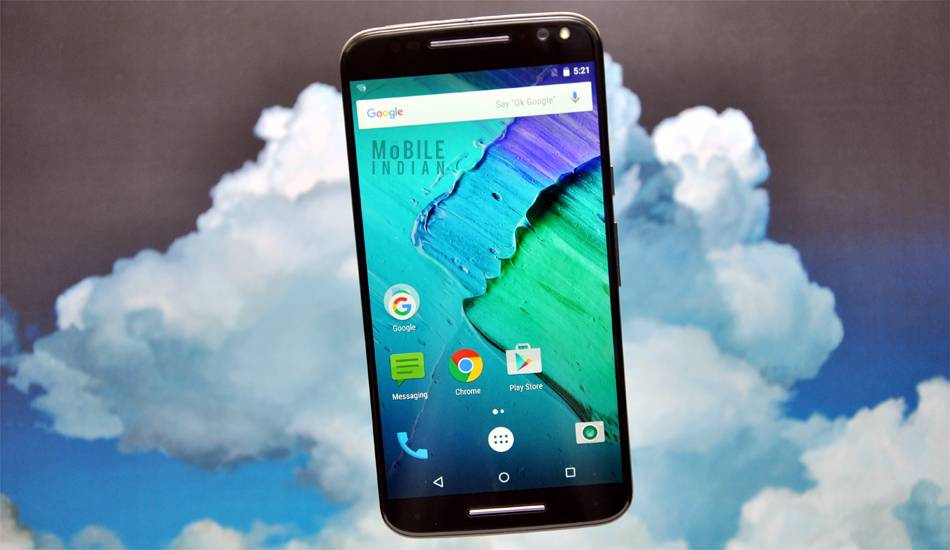 To be more precise, it lost just 11 per cent of charge in playing a one and half an hour video with medium brightness and volume, WiFi and single SIM. In the same setting with Vibrant display mode, the device consumed about 30 percent charge while playing games (Nova 3) for one hour.
Its also comes with a TurboPower charging mode and comes bundled with a 2A charger. So what, you may ask. Well during review, it charged the phone from 20 per cent to 78 per cent in just 30 minutes during which we were using one SIM card (no internet options were activated).
Camera
The Motorola Moto X Style has a 21 megapixel rear camera with f/2.0 aperture. It has phase detection auto focus, 4x digital zoom, burst mode, night mode and Auto HDR features. It can record slow motion videos, 4K videos in 30 fps and 60 fps videos in full HD resolution. There is a flash light in the back panel as well.
For selfies, it offers a 5 megapixel camera in the front which has f/2.0 aperture, wide angle lens and night mode feature. There is a flash light in the front too.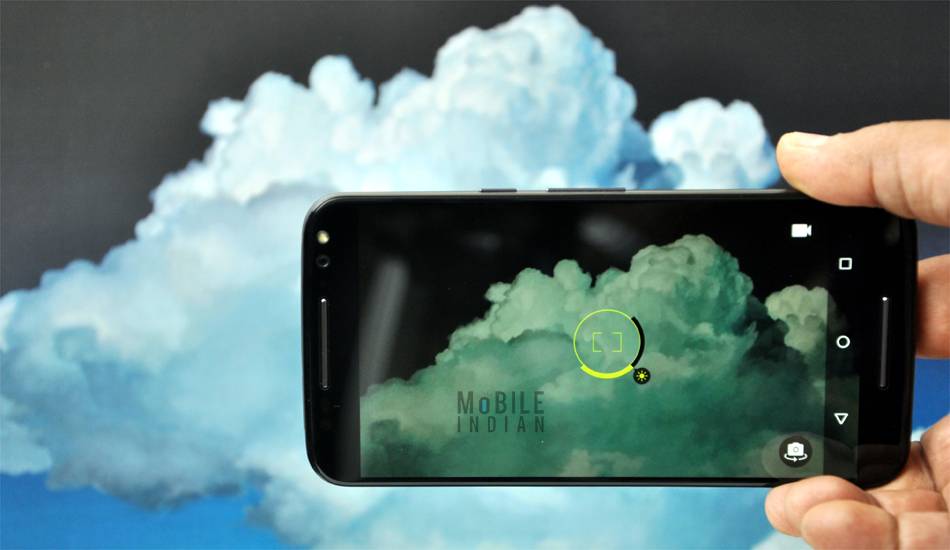 Both the cameras are superb in both low light as well as in normal lighting. Colour reproduction is noteworthy too. The rear camera is quite fast and has no issues in capturing fast moving images in the normal setting as well. By putting its burst mode feature to proper use, you can take fast moving objects without missing any moment. Even in 4X zoom mode, the 21 MP camera provides ample detailing.
You can check out its camera samples here.
Connectivity
Unlike other many mid-range smartphones, the Motorola Moto X Style offers two dedicated SIM card slots. Both are mini SIM card slots and it offers good network connectivity (ofcourse there were call drops but due to poor network coverage of telecos). Owing to good front facing speakers, I had never had any issues listening to the callers.
Besides, it offers Bluetooth 4.1 LE version, micro USB port, WiFi (ac), NFC, WiFi Hotspot and GPS. I did not encounter any issue vis-a-vis navigation or connectivity.