Videocon A20 is a dual SIM entry level Android phone. Priced at Rs 5,200, this handset comes with a 1 GHz processor based on a Qualcomm chipset, a 3.5 inch display, 3G, WiFi, GPS and a front camera for video chatting. Given these specifications, it looks like a good handset for the price, but being good on paper and being good in use are two different things. Here is how it performs in the real world.
Design
This shiny little piece of hardware is not revolutionary in terms of design, but it certainly looks good with a little chrome thrown in everywhere, including around the screen and the camera at the back. The two SIM cards and the lone micro SD card slots are accessible by removing the battery only.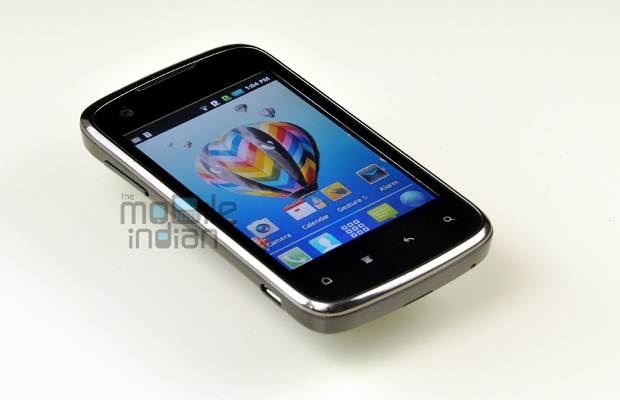 The phone is small but still feels slightly bulky as it is 12.8 mm thick and is also slippery, yet it is not a big issue.
The Videocon A20 has four capacitive touch buttons in the front, a power/lock button on top and a volume rocker on the left-all regular placement and there is nothing much to talk about here. The build quality of the phone is good.
Display
Videocon A20 has a 3.5 inch display with 320 x 480 pixel resolution, which is not much. However, being a relatively smaller screen, the resolution seems to be just enough to give a nice feel to images.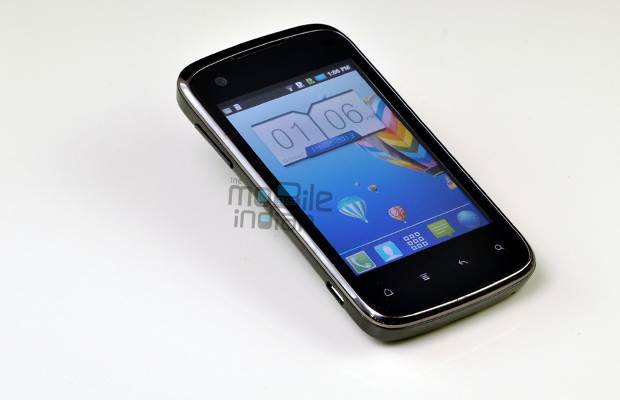 Pixelation is visible without doubt, but for a budget phone, display is bright and renders colours satisfactorily. The display's response to touch is good and there are no issues with that.
Performance
The Qualcomm Scorpion processor, clocked at 1 GHz, was at first sight expected to give good performance. However, there is only a 256 MB RAM, which actually stifles performance. So while games like Temple Run play on the phone just fine, the phone hangs when you switch between applications, and it slows down even while performing simple tasks like making calls.


If you manage the memory well, you can get pretty decent performance from the phone. Make sure you clear the cache and close down apps with the help of an Android booster or similar app.
Camera
Videocon A20 has a 3 megapixel rear camera, which is a fixed focus unit and given its low resolution, nothing much was expected either. You can click fine images with it in bright conditions, but in low light the camera is clearly below par.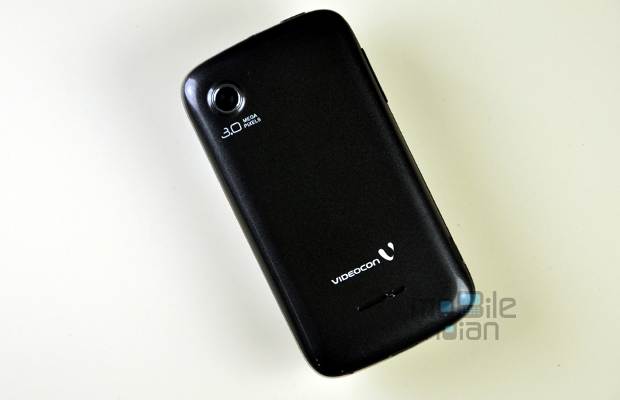 There is a front camera, though, and it is great since it allows video chat, which is commendable in a phone in this price bracket. However, its VGA front camera is very acceptable for video chats.
Battery
The 1350 mAh battery is not much, but the phone has a small display so this battery manages to support the phone for almost one and half days, which is good for a smartphone.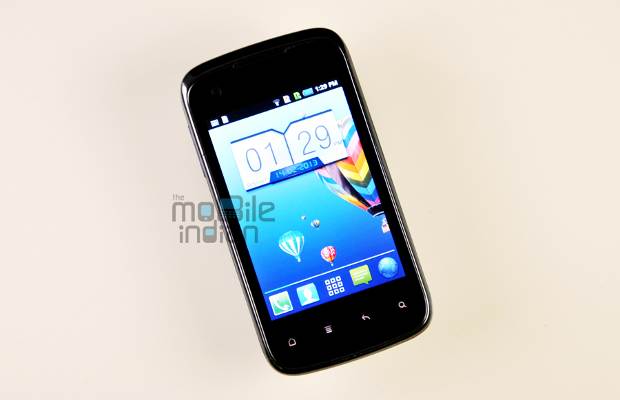 But then again it does manage your battery properly, for example keeping the 3G, WiFi and GPS off when not in use.
OS, connectivity
Videocon A20 is based on Android 2.3 Gingerbread, which is an old version. However, as a matter of fact, there is no phone below Rs 7,000 with a higher version of Android. The phone gets full marks for connectivity as it has 3G, Bluetooth, GPS (there is no LTE in India anyway,) and even FM radio.
Verdict
At Rs 5,200, Videocon A20's performance and build quality are very good. It has all the requisite features, though some features like the rear camera are of not much use.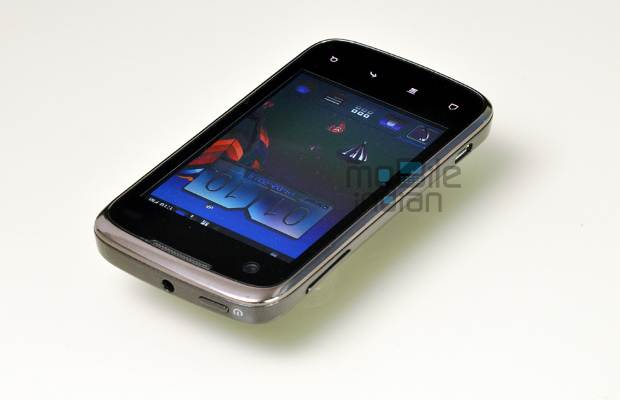 However, in terms of price and features, it has some stiff competition from the likes of Spice Mi-350n and Micromax Ninja 2.