Can you do two things at the same time, like threading a needle while running on a treadmill or cooking jalebis and playing tennis? Of course not. But Karbonn's A21 can. At least that's what the latest advertisements of Karbonn A21 say. Well, before checking what the Karbonn A21 is capable of, here is a brief account of the smartphone, which has been the buzz of the town over the past few days. No doubt, the handset comes with an impressive feature sheet that includes dual SIM, 4.5 inch screen, Android ICS, a dual core processor, dual cameras, including a 5 megapixel rear camera etc.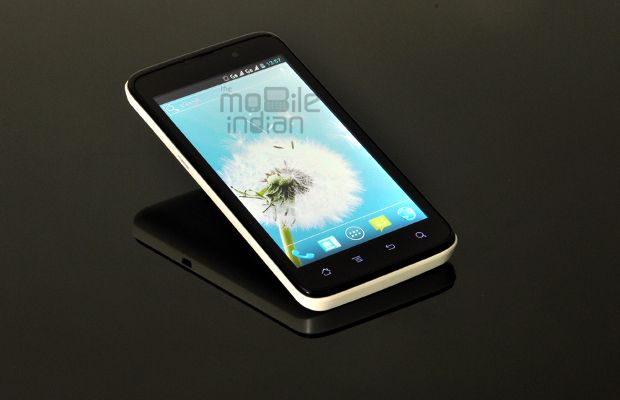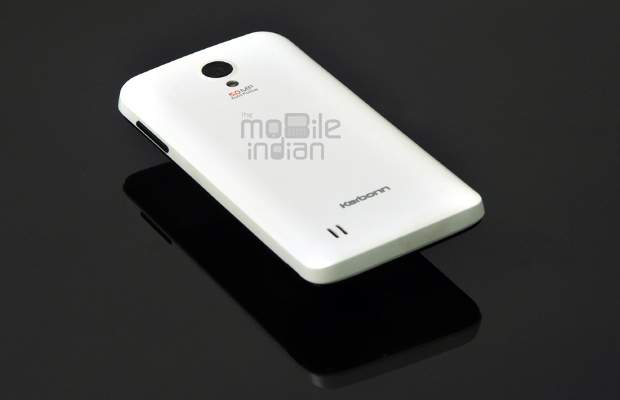 Here is a brief account of its real world performance.
Body and display
It is undoubtedly the most beautiful device that Karbonn or any other Indian handset manufacturer has produced till date and you would be tempted to flaunt it as well. It comes in black and white colours, and we have the white one, but we think the former should be a better option as it won't get dirty too easily. Nonetheless, the white Karbonn A21 is quite gorgeous with its 4.5 inch display that has been fitted very well on a black colour metallic strip that surrounds it from all sides. Unlike other handsets where the back panel and display are parted by thick side walls, in Karbonn A21 the back panel itself acts as a side wall in such a way that we initially mistook it for a non-removable battery.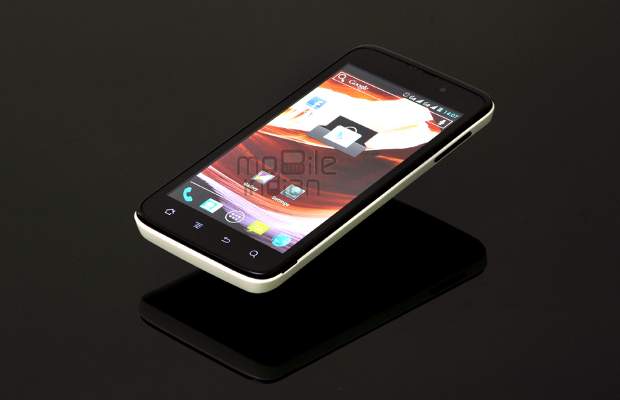 Also, unlike other handsets in its price bracket, the Karbonn A21 doesn't have a plasticky feel and has overall good built. Initially, though, one might find it a bit heavy, but that is in no way a deal breaker. The 4.5 inch display certainly makes it one of the big smartphones in its price range. It comes with 540 x 960 pixel screen resolution with 240 ppi pixel density, which is very good considering its price. Videos and pictures come alive and would not make you feel that you are using a handset from an Indian manufacturer. It has a good viewing angle and is indeed a device on which you could watch your favourite movies and videos.
Camera
A21 has dual cameras – a 5 megapixel unit in the rear and a 1.3 megapixel unit in the front. There is an LED flash as well. Of course, it has auto focus capabilities along with a face detection feature. You can use the front camera for photography as well as video chats. However, like most other smartphones under Rs 10,000, the Karbonn A21 too has failed to impress us with its imaging capability. At no point does the rear camera feel like a 5 megapixel unit.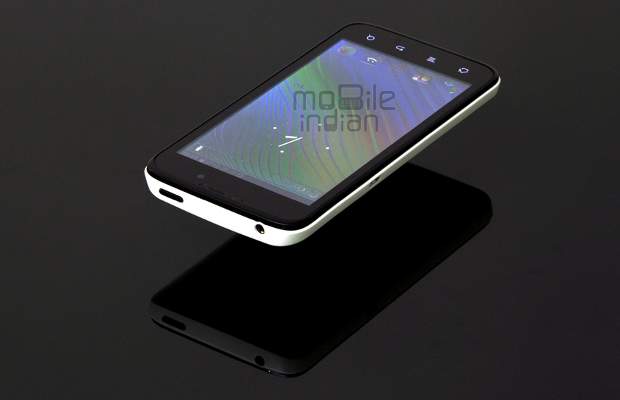 The camera app is user friendly, allowing users to post or share pictures through various social networks or through Bluetooth and Gmail without going to the Gallery page.
Processor and performance
Karbonn A21 is being promoted as a multi-tasker for which it comes equipped with the necessary muscle, like a dual core 1.2 GHz Qualcomm Scorpion processor and Android Ice Cream Sandwich operating system. True, it has only 512 MB of RAM like most handsets under Rs 10,000 but it is sufficient for most day to day tasks and to play many games found on Google Play Store. The Karbonn A21 is said to be a good multi-tasker. We played games like Subway Surfer and Cut The Rope, which have decent graphics requirement, and the smartphone was able to play those with ease.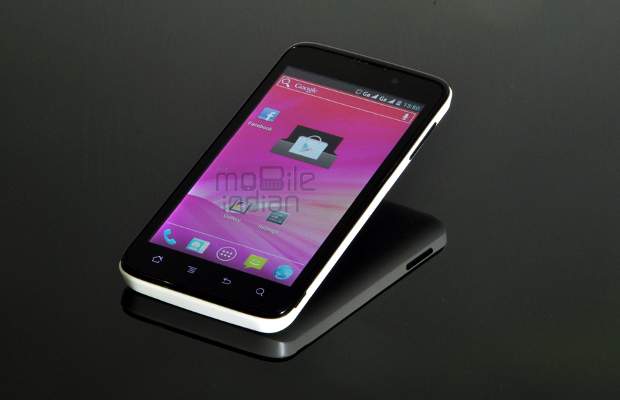 The swiftness is palpable while running other applications as well. However, one should not expect it to perform like higher end handsets. If you operate it under its limits, then it will definitely give you good performance. For example, as we highlighted in an earlier article as well, if you open many applications all at a time, then the phone will definitely slow down and hang. We found a user complaining on an online retailer's website that the phone starts to lag when he put a live wallpaper. It is very likely indeed as a live wallpaper consumes a lot of RAM and makes it impossible to open many apps. But if you make good use of a task manager, this smartphone will operate beautifully. For instance, after killing all tasks, we were able to play Subway Surfer with ease even while playing music on the device.
Some more
Other highlights of the phone include its dual SIM feature, 2.5 GB internal memory, and connectivity features like WiFi, Bluetooth, 3.5 mm jack, GPS with A-GPS etc. It has good music capabilities as well. The Karbonn A21 comes with a big 1800 mAh battery which should have provided over a day of talktime. Though we won't say it did so, but with decent use, you could use it for a whole day on just one charge. However, you must not keep WiFi or 3G on all the time as that would drain the battery very fast.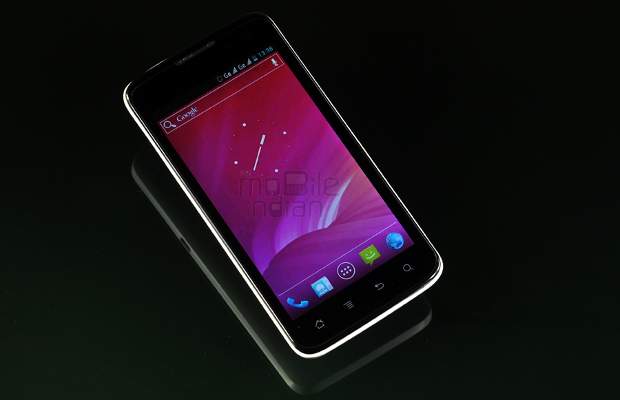 That said, the battery does charge very quickly. The phone has an annoying WiFi issue. During our review we found that its WiFi gets disconnected frequently as soon as the display is turned off.
Conclusion
I have read quite a few people slamming Karbonn A21 for its various cons. However, we found it a good smartphone in the under Rs 10,000 segment. It is a bit heavy but is attractive and offers decent performance and features. Of course, we would definitely recommend it to those who are looking for a big Android smartphone for around Rs 9,500. Although there are not many Android smartphones under Rs 10,000 with such a big display and feature set, as we have pointed out in our comparison as well, the Micromax Canvas II could be a good alternative.


We are currently reviewing Micromax handsets too, so keep checking The Mobile Indian for a review of the Canvas II.