Chinese electronic giant Huawei has been present in India for over a decade. It operates in many segments from TV set top boxes to smartphones. However, in the mobile phone segment it has a very small presence. It used to make devices for other companies, which are rebranding and selling them as part of their portfolio. But now the company is gradually coming out with devices under its own brand. Unlike in other segments, though, Huawei is yet to make a mark in the smartphone arena.
Huawei Ideos X3 was launched by the company in November last year. The handset has been very competitively priced and comes with impressive specifications. In fact, Ideos X3 and Sonic are hailed as the first cloud smartphones.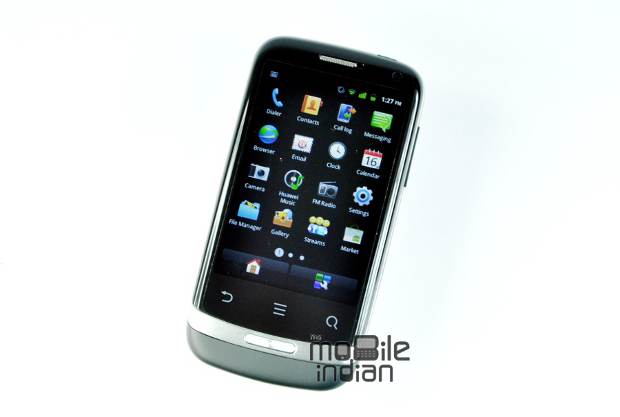 ###PAGE###
Looks:
Huawei Ideos X3 is available in India in four colours – red, blue, black and silver. We got the black coloured one, which looks very decent, but if you want to look different then choose from the other three. Irrespective of the colour, though, the handset does look great. It also feels very light in the hand and you won't even feel its existence in your pockets.
Ideos X3 has a smooth rubber-finish plastic rear that aids a good grip. A metal strip goes around the smartphone's sides, and it gives Ideos X3 a premium look. It is uniformly thick from head to toe, but the front and back panels merge towards the bottom.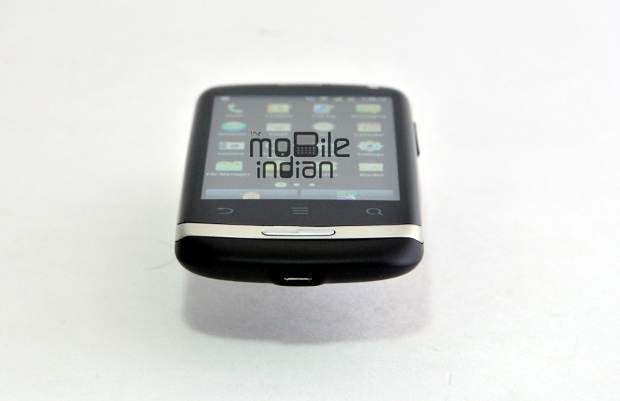 Ideos X3 would not confuse you with its buttons. Huawei has provided three capacitive buttons on the lower end of the display, instead of four, which has become a norm for Android devices. The menu key comes in the form of a physical button on the aluminum thread, just below the three capacitive buttons. It has a volume rocker on the right side, power on/off and 3.5 mm jack on the upper side, and a USB charger port on the bottom.
The left side is devoid of buttons. There is no camera button, so to access the camera you have to unlock the handset first.
In a nutshell, Huawei managed to make the smartphone a very decent looking handset that would especially attract the young.
###PAGE###
Cons:
The first and foremost thing that you will see is its display. At 3.2 inches, though it is not the smallest smartphone in the market it is definitely too small for people with fat fingers. Such people will find it difficult to operate. Its display resolution is 480 x 320 pixels, which is very bright indeed; either you can set the brightness manually or let the phone adjust it according to the surroundings (using the auto correct function).
However, owing to the low resolution, playing HD videos is not a pleasing experience. Typing on this handset is not very convenient in portrait mode either. The absence of a Swype keyboard further makes things difficult. But in landscape mode you can type well. Anyway, Ideos X3 does not by any means have the fastest keypad.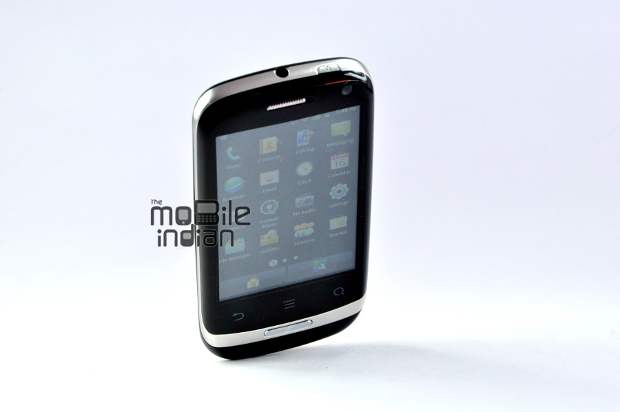 Another drawback of Huawei Ideos X3 is its camera. It comes with dual cameras – a 3.2 megapixel camera at the back and a VGA camera on the front for video chats. The rear camera has been nicely placed at the rear, but lack of LED flash means you cannot take pictures in low light conditions. Also, the phone produces pretty average images with its 3.2 megapixel rear camera.
The biggest heartbreak for me was the 600 MHz processor of Ideos X3. It was able to play most usual functions quite smoothly, though there were minor lags from time to time. However, the slowness is glaringly obvious when it comes to games. It is really pathetic to play games on this device. So if you like to play games on your Android device, you are advised to go for phones with better processors.
Connecting to WiFi sometime gives trouble. The handset does not connect to WiFi at one go when you touch the relevant icon from the notification bar on top. It usually takes five odd seconds to connect to WiFi. If you are unlucky, you have to go to settings and then connect to WiFi.
###PAGE###
Pros:
Apart from the above drawbacks, Huawei Ideos X3 has impressed us on all fronts. Usually, Android smartphones are known for their battery guzzling nature. However, this smartphone has passed the battery test with flying colours. With more than 2-3 hours of WiFi usage, 30 minutes of music/FM play, and other usual stuff, its 1200 mAh battery easily lasts a day. This is perhaps the first Android smartphone that impressed me to such an extent with its battery life.
I was immensely satisfied with its sound output as well. The music player is able to play MP3, MIDI, AMR-NB, AAC, AAC+, eAAC+ file types. FM reception is laudable too. It is quite loud and produces crystal clear sound.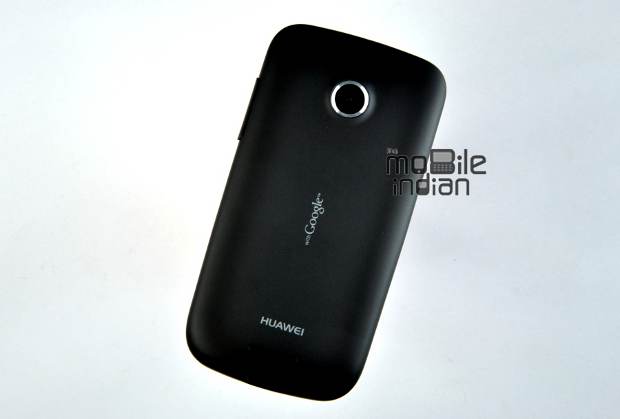 Huawei has also taken care of social network enthusiasts. Ideos X3 comes with Huawei's propriety Streams feature that allows users to integrate Facebook, Twitter and LinkedIn with the phone. So every time you get an SMS on any of these accounts, you will receive an SNS message that will appear on the top notification bar.
Another plus of this handset is cloud support. Huawei launched another smartphone – Sonic, along with this handset. Both are hailed as the first cloud smartphones to be launched in India, providing free cloud storage of up to 16 GB. Ideos X3 also comes with the Message+ service, which allows users to send free unlimited SMSes to other users of the service, though for that you need to connect to the internet. Anyway, it supports up to 32 GB of physical storage through an external microSD card.
Aircel has also tied up with Huawei to offer data download worth 3 GB for the first three months. Besides, Hungama is offering upto 99 downloads per month for two months ,and Ibibo too is providing vouchers to users of this mobile phone.
###PAGE###
Verdict:
Available for a price of Rs 10,229, Huawei U8510 Ideos X3 is definitely an affordable smartphone with decent features. Apart from the slow processor, all other drawbacks of it which we have discussed are minor and can be overlooked. Also, it has pretty good features that justify the price tag.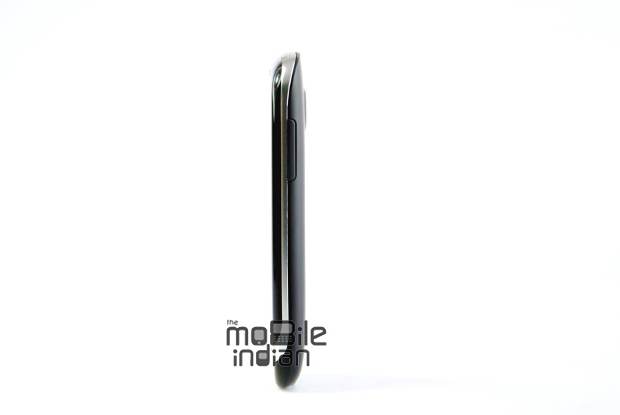 In a nutshell, I would recommend this phone for those who are good with handsets that have a small screen, and most importantly, are not looking to play games on their Android phone.