Millagrow, which also makes robots for household chores, is quite a well-known name in the tablet market. It entered the tablet market in 2011 and since it has launched several decent tablets. Recently it came out with the M2 Pro which comes in 8 GB, 16 GB and 32 GB versions.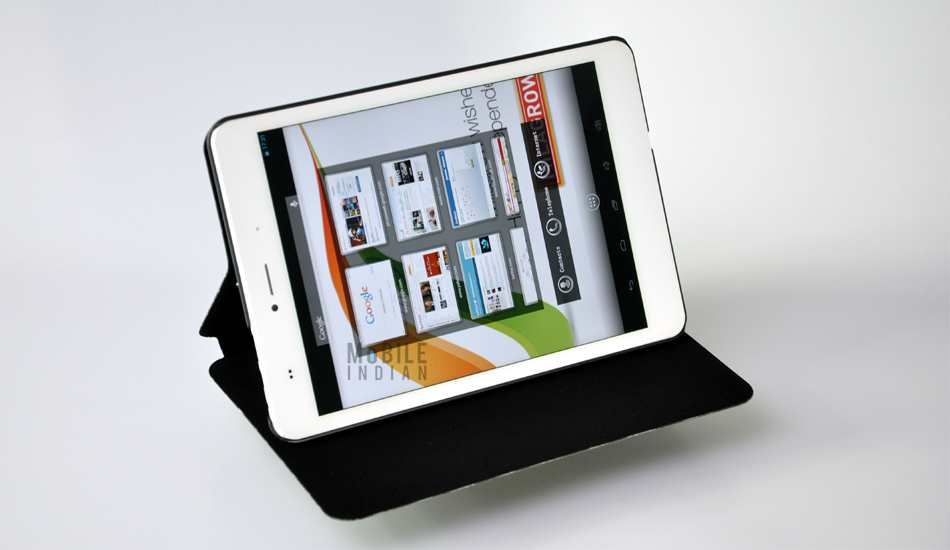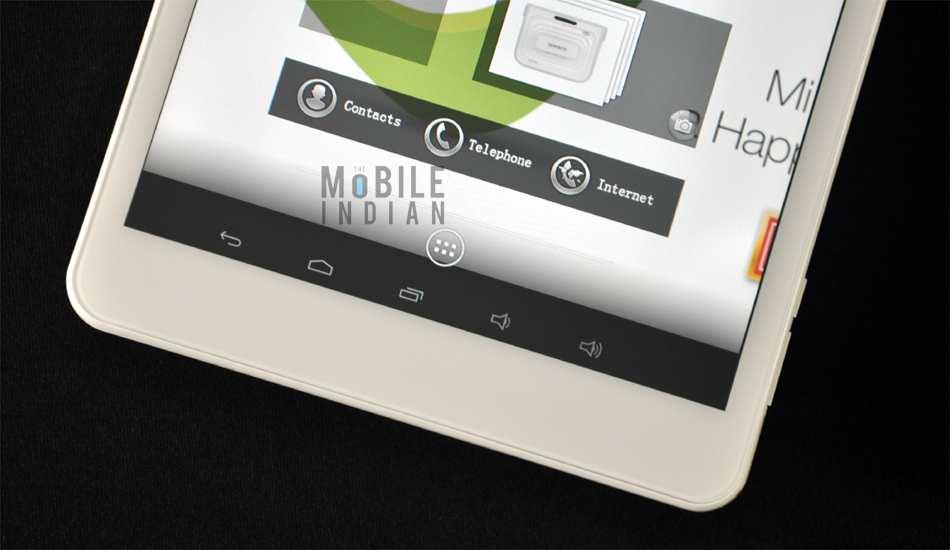 We received the 32 GB version of the tablet for review about 2-3 weeks back and here is our detailed experience of the Millagrow M2 Pro which comes with 7.9 inch screen, 2 GB RAM, 1.6 Ghz quad core processor, Android Jelly Bean operating system, 8 megapixel rear camera, and 2 megapixel front camera.
Design: Its Heavy
The Millagrow M2 Pro (32GB) measures 200*135*10mm (height, width, thickness) and weighs 390 grams – a bit heavy for an 8 inch tablet. In contrast, Apple's iPad Mini (16 GB, WiFi and Cellular) weighs 312 grams while Samsung's Galaxy Tab 3 T311 weighs 316 grams. The supplied flip cover further increases its weight by another 100 grams or so. It is thus better to use the tablet without the cover.


Not only the weight, it also fails to impress in the design front. The tablet has several pieces which are joined to form a single unit – which seems outdated at a time when unibody is the watch word. To start with, the front panel looks quite bland but the metallic back panel saves the day to some extent.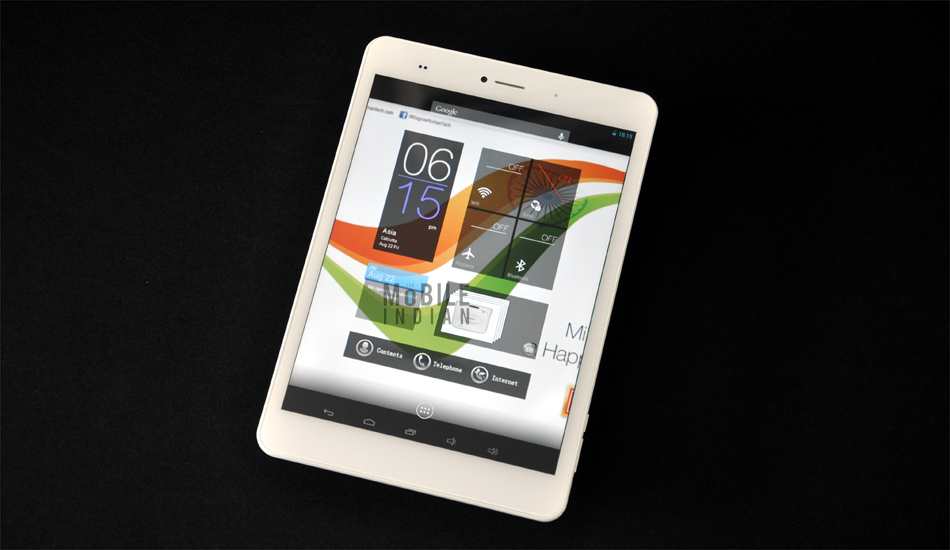 Talking about the ports and buttons, the power button and the volume rocker are placed quite too close to each other so while increasing the volume, one might press the power button instead. The SIM and micro SD card slots are kept side by side in the right hand side (in portrait mode) and are covered well.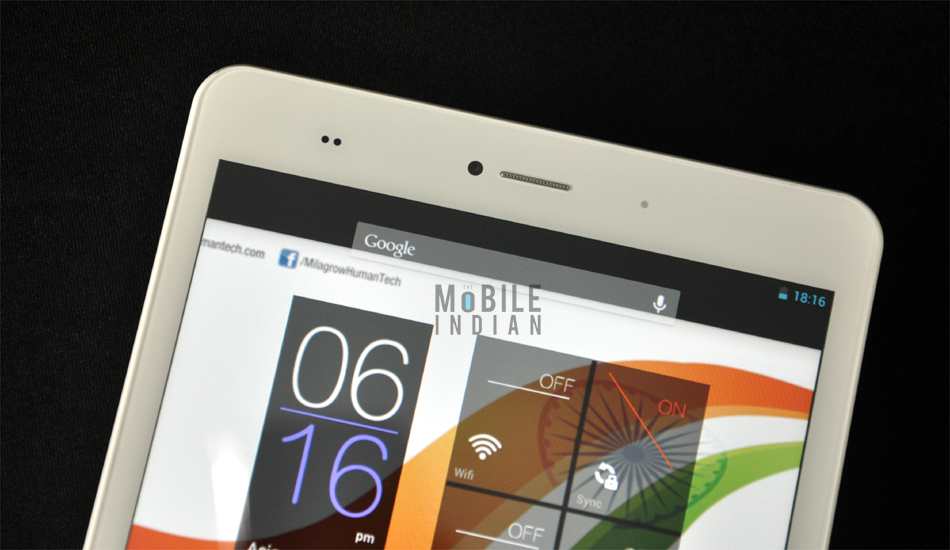 The Milagrow M2 Pro also has an HDMI port (mini) apart from a micro USB port and an audio port – all the three are placed side by side at the top, in portrait mode. An LED flash is there besides the 8 megapixel rear camera.
Rating for design: 7/10
Display: Resolution mars the fun
The M2 Pro of Milagrow has a 7.9 inch touchscreen. This display has 4:3 size and not 16:9 ratio as most tablets and smartphones have. Since display size is measured in terms of diagonal length, a 4:3 ratio based 8 inch tablet will have more display space than a conventional 8 inch tablet based on the 16:9 ratio. But the 4:3 ratio has its disadvantages as most movies come in 16:9 ratio and watching them on this display looks awkward.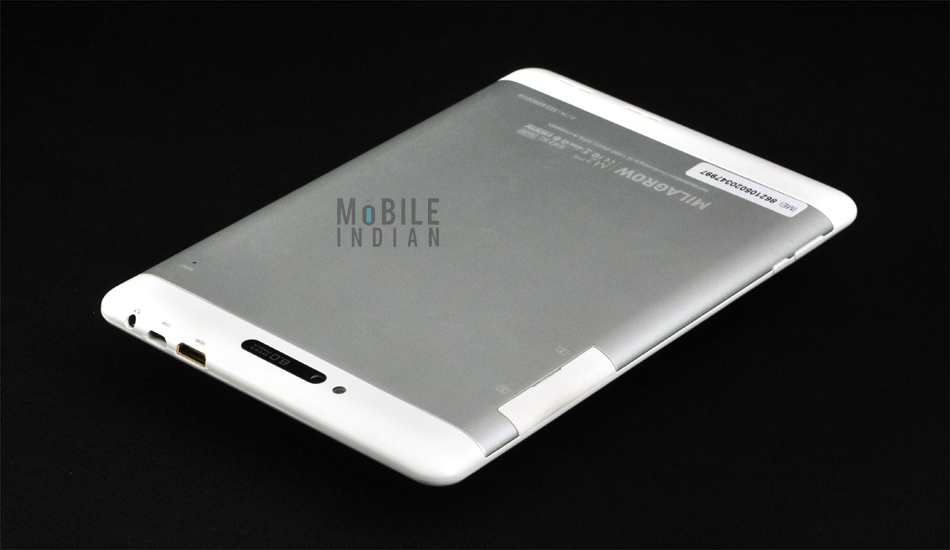 The screen of M2 Pro has also only 1024×768 pixels resolution, thus it has only 160 ppi pixel density which is a bit on the lower side for a tablet priced close to Rs 20,000. The lack of resolution pinches while playing high end games.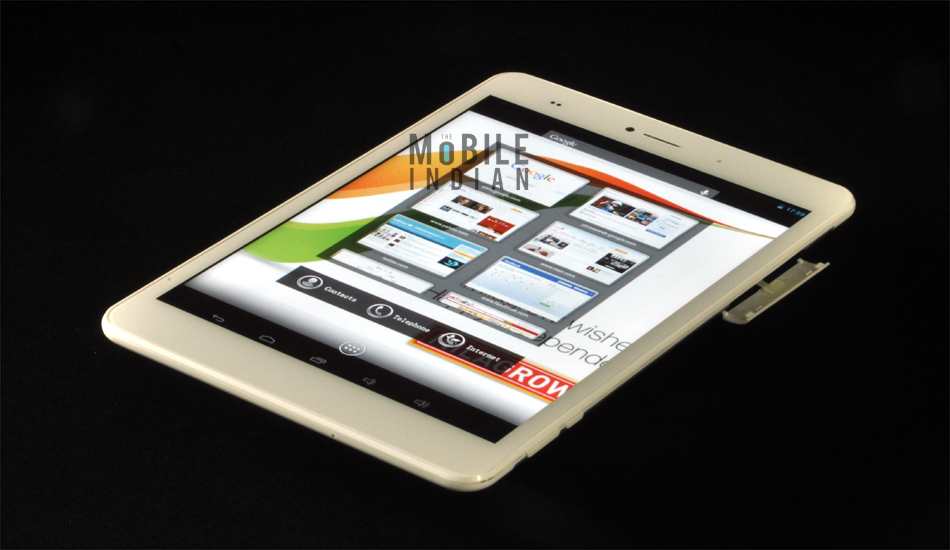 The display of the tablet though has good viewing angle as well as supports 10 finger touch input.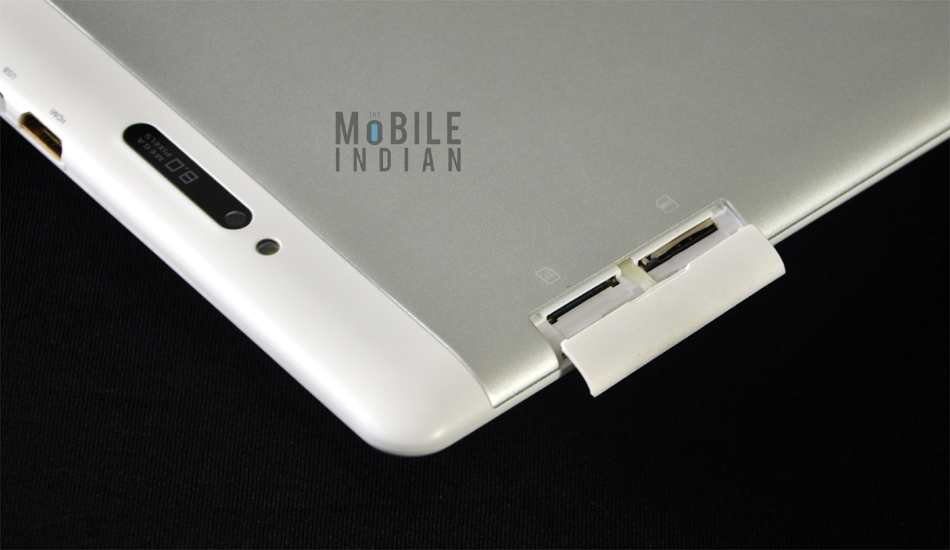 Brightness also is quite satisfactory. However, it is a finger print magnet but does not get scratches easily.
Rating for display: 5/10
Camera
A highlight of the tablet is its twin camera – an 8 megapixel unit in its rear panel and a 2 megapixel front unit. In total contrast to what figures suggest, the tablet manages to produce very ordinary images.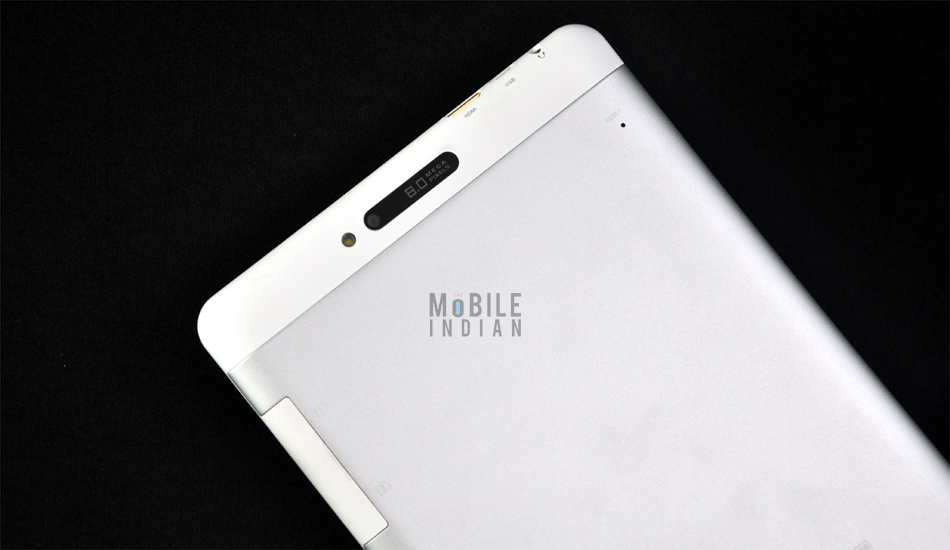 The rear camera does not seem like a proper 8 megapixel camera that one would have expected from a device priced close to Rs 20,000. It takes time to focus and even after that it could not take in lights adequately, resulting in darker images.


The front fixed focus camera is also seems like a VGA camera and should be used for video calls only, and not selfies.
Operating system and UI
The M2 Pro is based on the Android 4.2 Jelly Bean operating system and it uses the vanilla Android interface. However, there are few extra widgets that make it interface look different. To start with, there are five on screen touch buttons – return, home, recent, and volume up and down. There is another button along with these five as well for capturing screen shots which you may remove from the settings page.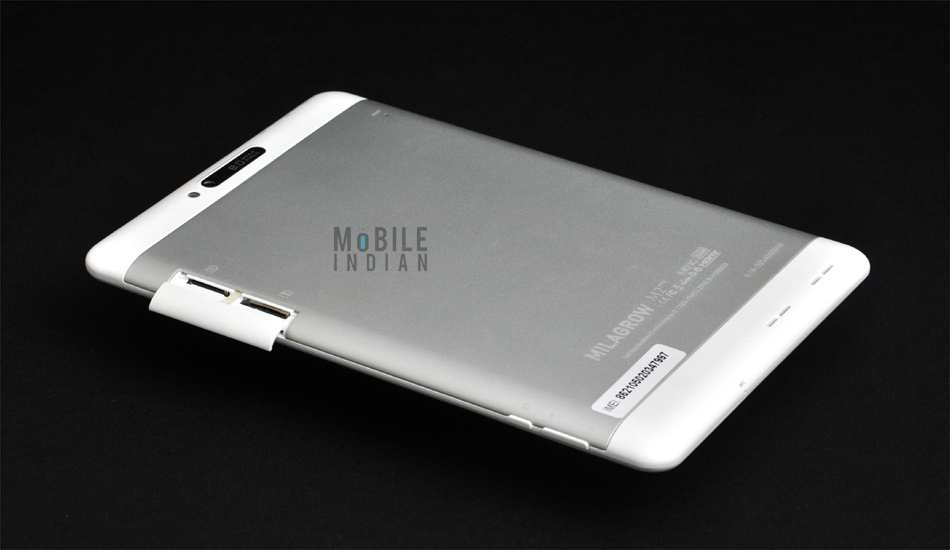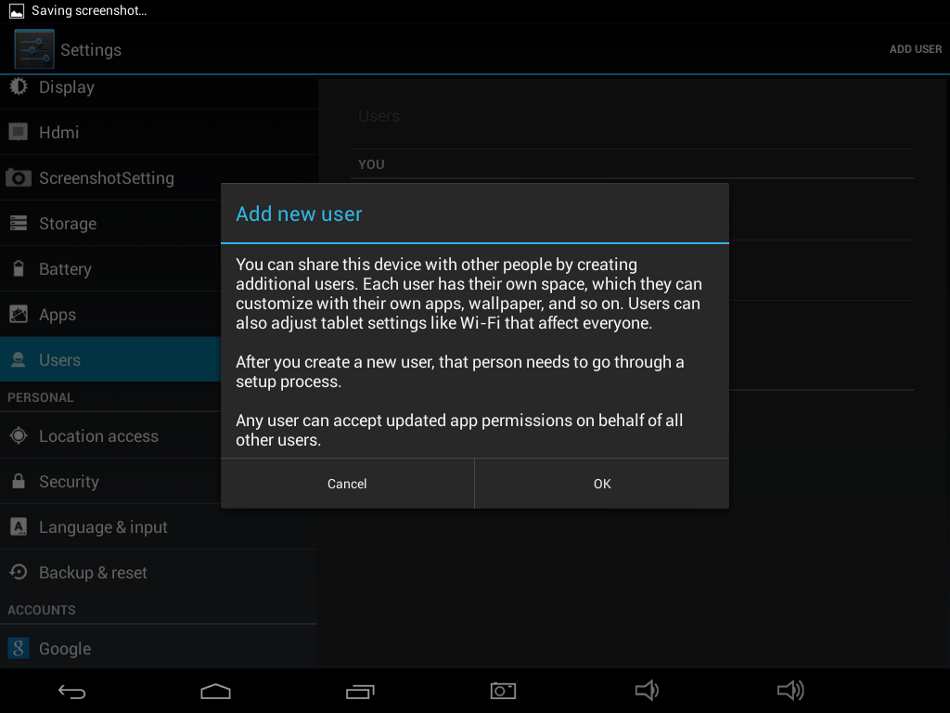 Widgets for the calender, music, ebook etc are placed on the home screen itself. There are only four home screens and these widgets cover almost all the space so if you want to keep any other app short cut, you have to remove one of these widgets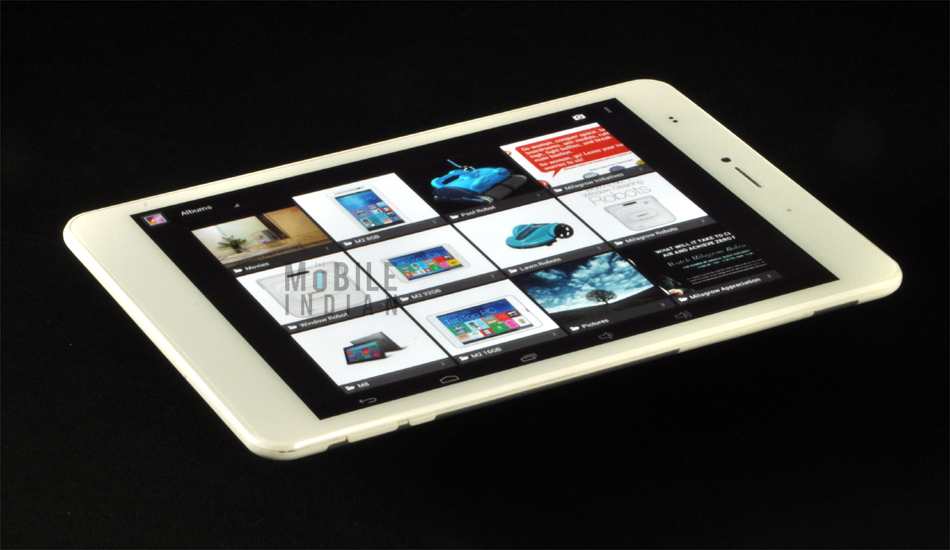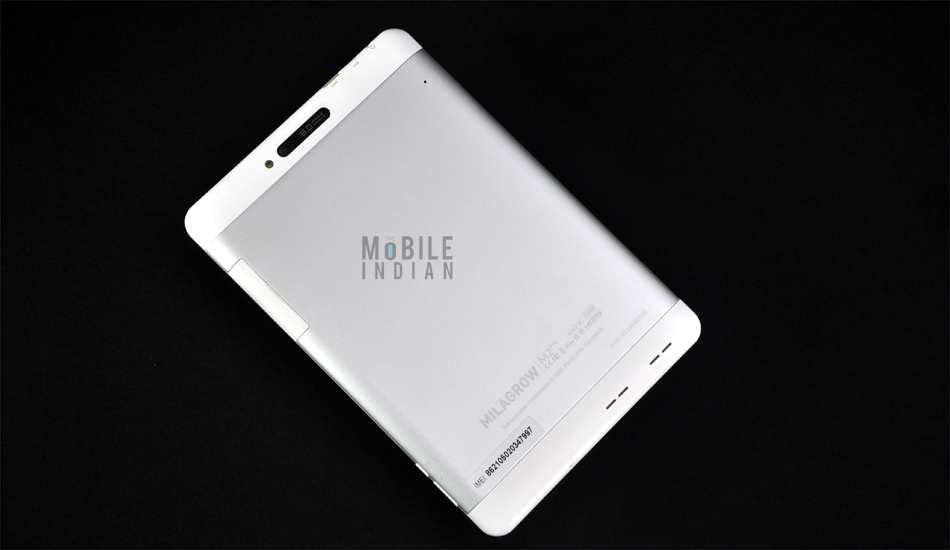 Pulling down from the left hand top brings the notification centre while pulling from right hand side brings up the quick settings. The tablet has provision to add users as well. Also, it comes with multi play facility that allow users to play videos while doing something else.
Rating for OS: 6/10
Hardware and Performance
The Milagrow M2 Pro has quad core RockChip 3188 Cortex A9 chip. To support this chip, there is 2 GB DDR3 RAM. The combination does the job well, offering a smooth performance. For instance, it manages to play the Modern Combat 5 with ease but as said earlier, the display marred the fun. The power of this chip reflects in benchmarking too; it got 22,399 on Antutu benchmark.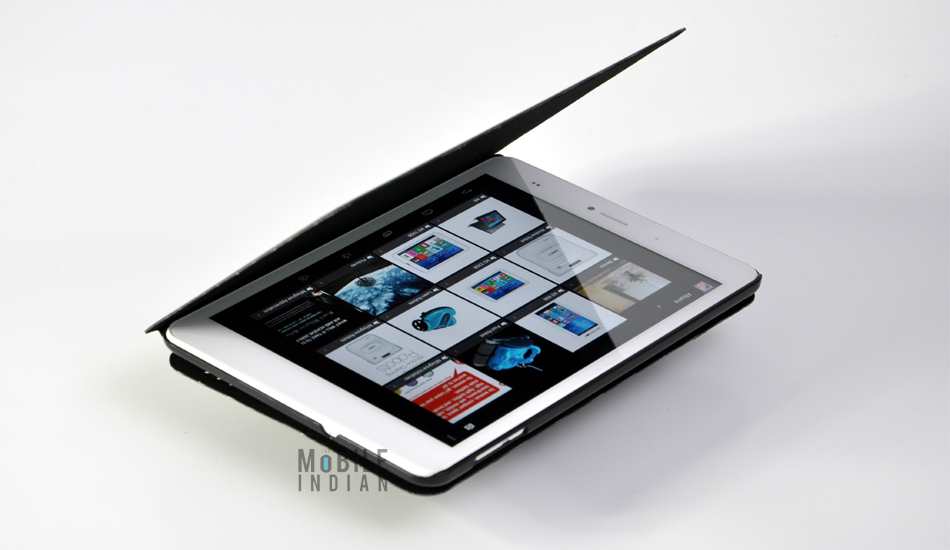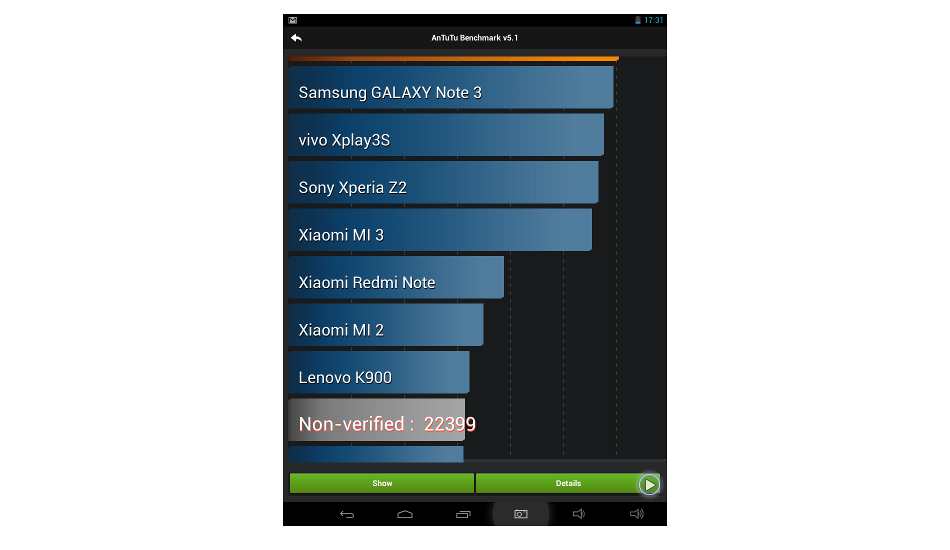 Also, the M2 Pro is one of the best tablets in terms of storage. This model has 32 GB internal storage and has a micro SD card slot as well that can hold a micro SD card of up to 64 GB. On top of that, the tablet accepts external storage, up to 2 TB HDD.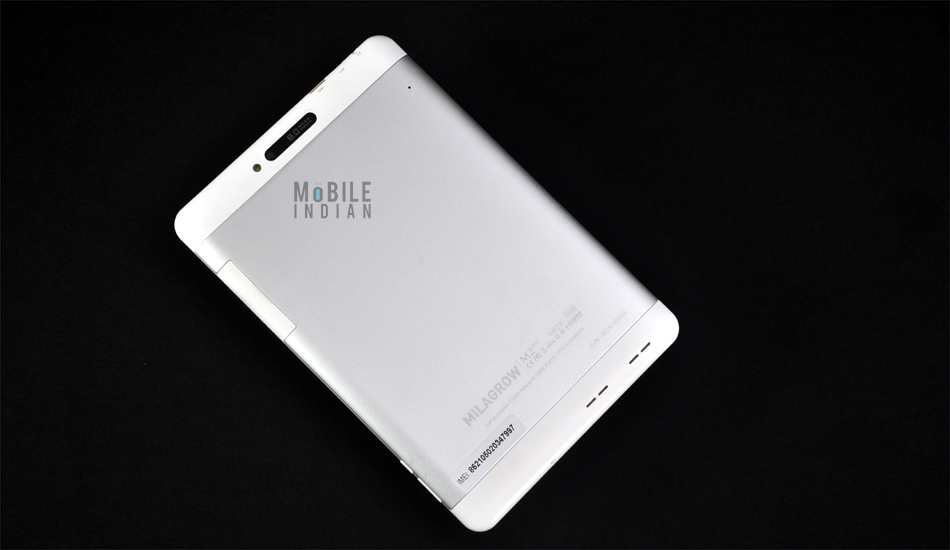 In the M2 Pro, there is a 4000 mAh battery which is quite standard for a 7-8 inch tablet. As obvious, the tablet manages to offer decent back up but it is not spectacular. If your usage is limited to an odd half an hour of internet and reading ebooks for an hour or so and watching 1-2 hour video, the tablet can easily last till you finish these. However, you have to keep the charger handy if you want to use the tablet for more tasks. For instance, in lost 25 per cent charge while playing a video of one hour at maximum brightness. So at normal brightness, you may watch videos for about four hour continuously.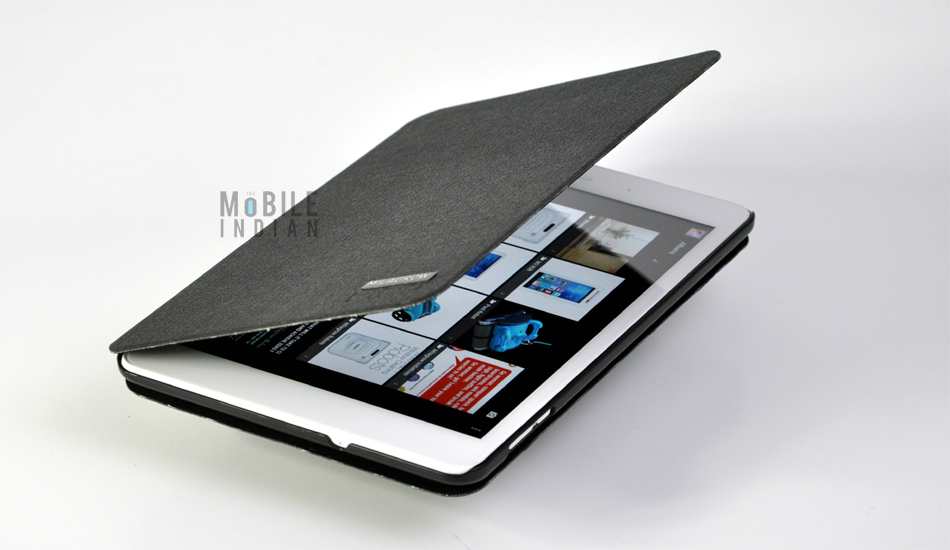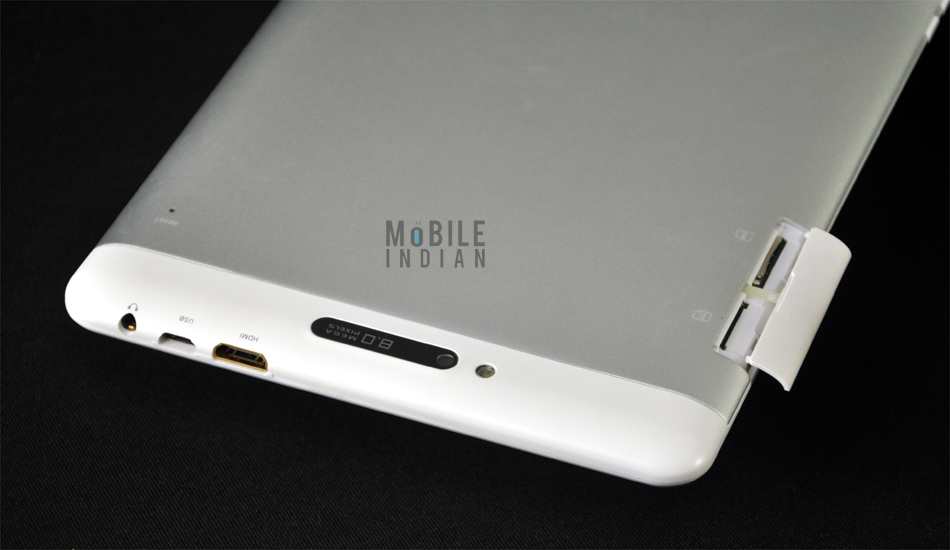 In terms of connectivity though the Millagrow M2 Pro impresses as it has everything what you would have wished for. To start with, it comes with an inbuilt SIM slot using which you can make calls or enjoy fast 3G connectivity. Besides, it has WiFi (2.4 GHz) too. Other than that, the M2 Pro comes with WiFi Direct, Bluetooth 4.0, WiFi hotspot, mini HDMI port, and USB OTG functionality.
Rating for hardware and performance: 8/10
Images By: Sushil Kumar