In a master stroke, Micromax has again shook the Indian smartphone market by launching its first octa core processor smartphone – the Canvas Knight – for just Rs 19,999. It was considered as a good move since Intex Aqua Octa too is available for about the same price. We had also compared the two phones, which you can read here.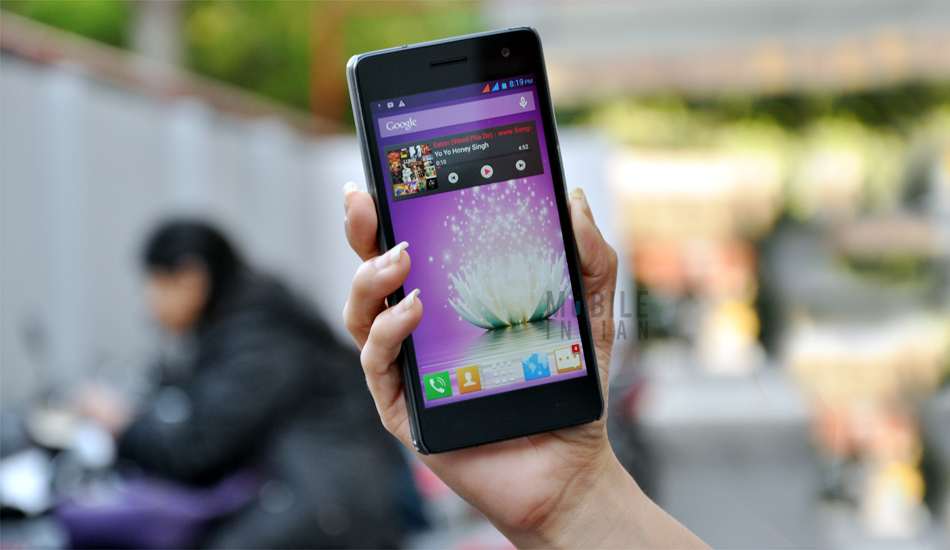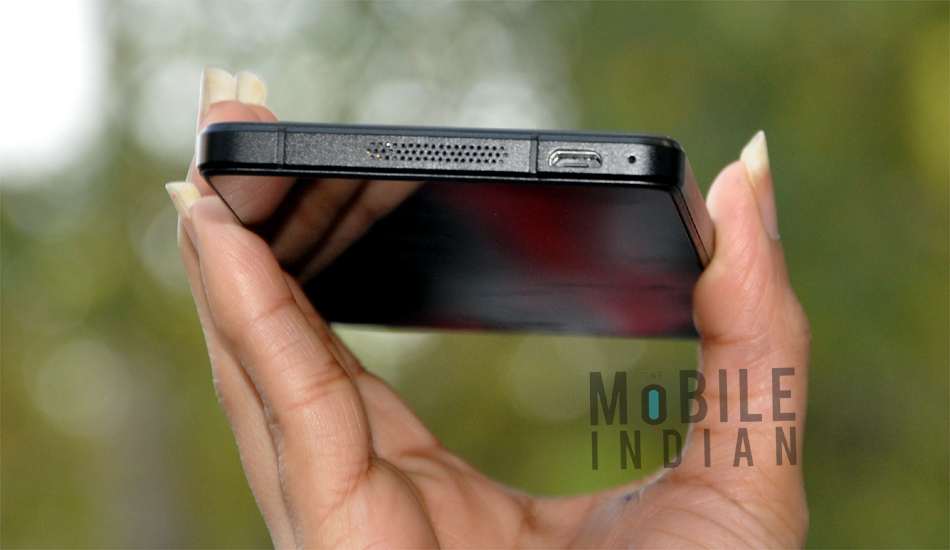 The Micromax Canvas Knight has been hailed by many for its looks but there are several unspoken things such as its battery life, gaming performance, video playback etc which we have covered in this review.
Design
The Micromax Canvas Knight is a sheer beauty. To start with, it comes in white as well as in black colours. We got the black variant for review which is really gorgeous. First of all, it will remind you of Sony's flagship Xperia devices (Z1, Z, Z Ultra etc) with its rectangular designing, thick side panels, and glass finish back (note that it comes with aluminum body with glass finish).
Micromax has wisely kept the back panel free from numerous logos that you would often see in other handsets. The back panel has a protruding 16 megapixel unit alongside an LED flash; below these lies the laser printed Micromax logo (in silver colour in the black variant). Since it has is a glass panel, the back panel is a fingerprint magnet but I wouldn't think anyone would complain about that considering the glamour quotient it adds to the phone.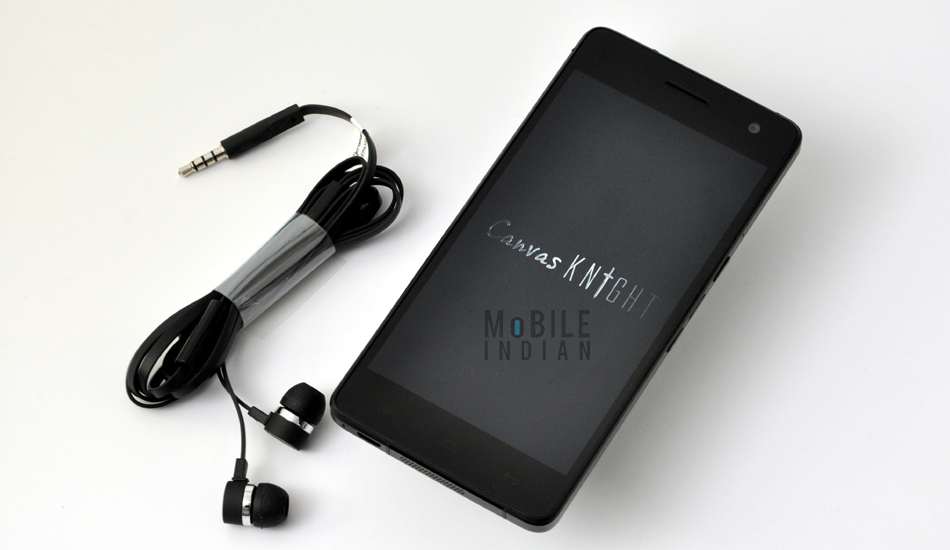 Keys are also placed exactly at the best possible positions – the volume rocker and power buttons on the right, micro USB port at the bottom, and the 3.5 mm jack at the top. The up and down keys of volume rocker are independent from each other which is again for the good as in the traditional volume key, many tend to increase the up key while wanting to decrease the volume. Besides, the three tiny buttons add to its looks.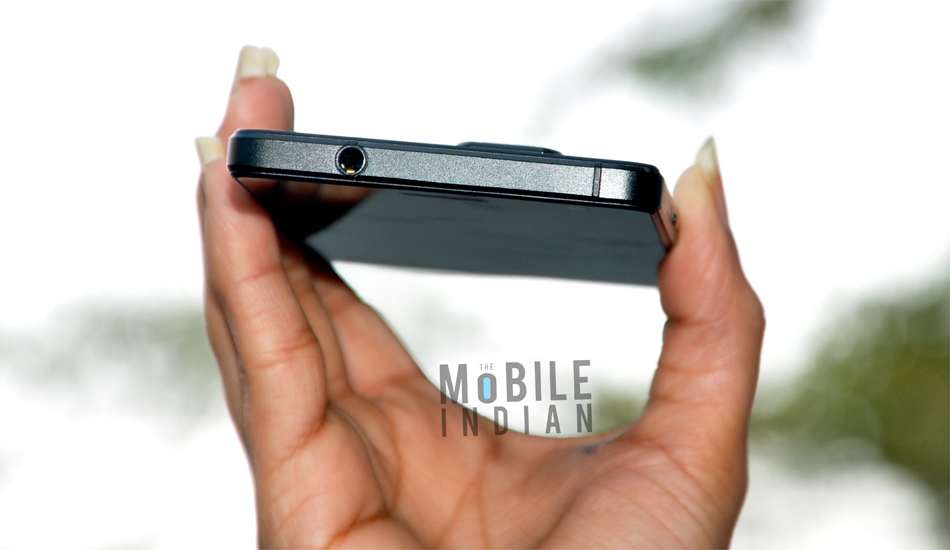 There are two micro SIM slots which are placed on either side of the phone (right and left). Note that it has a non-removable rear panel and it does not have any micro SD card slot. In the front, there are three off-screen touch buttons below the display while at the top, lies a speaker grill and the front camera.
Rating for design: 10/10
Display
The Micromax Canvas Knight comes with a 5 inch display. This IPS LCD display has full high definition (1920×1080 pixels) resolution. That means it has very high 441 ppi pixel density. To give you some perspective, we have captured a screenshot of the display and cropped it by 100 percent and still it looked not pixelated even a bit.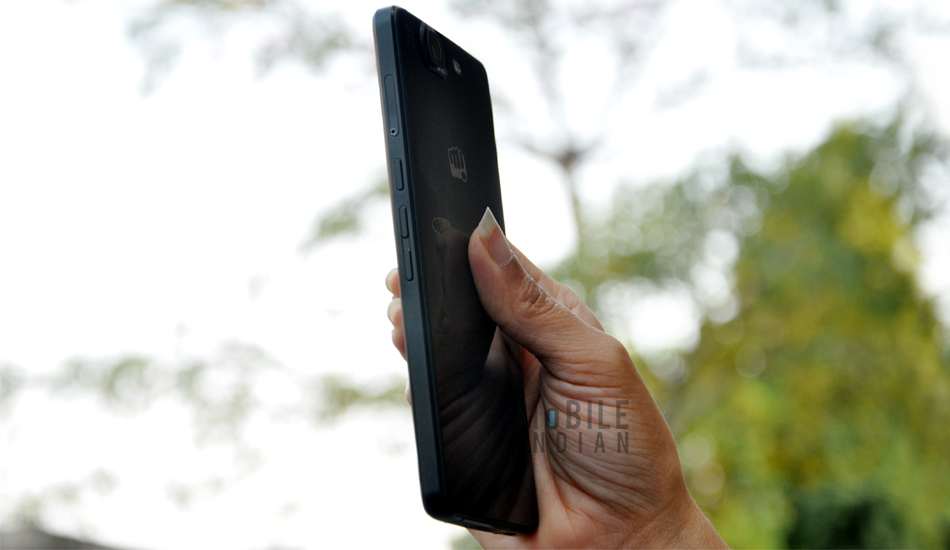 The display has 10 point gesture input as well which is again good, though you would never need it. The display has very good viewing angle as well; you can even watch the contents on the display from an angle of about 150 degree.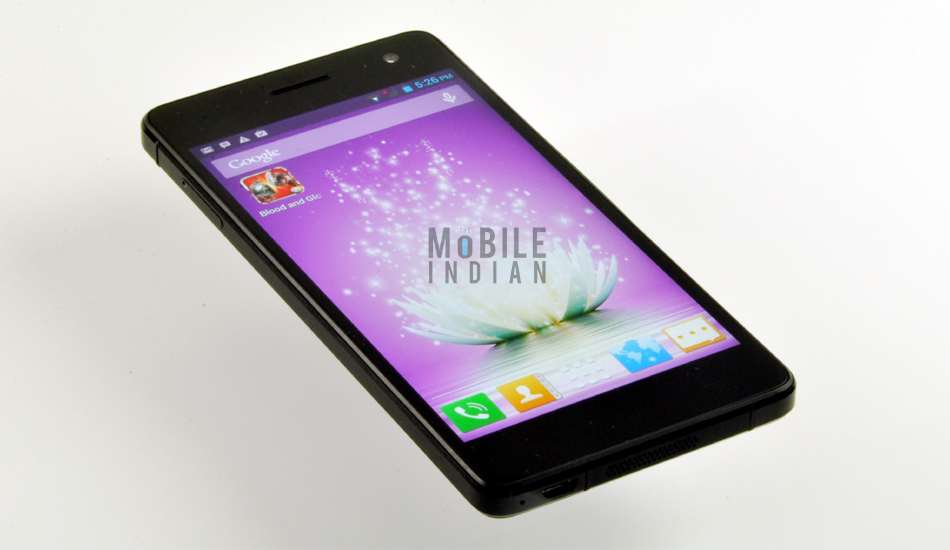 However, the display has not enough brightness for outdoors which is definitely an issue in a country like India. The display is also a fingerprint magnet as well as quite reflective.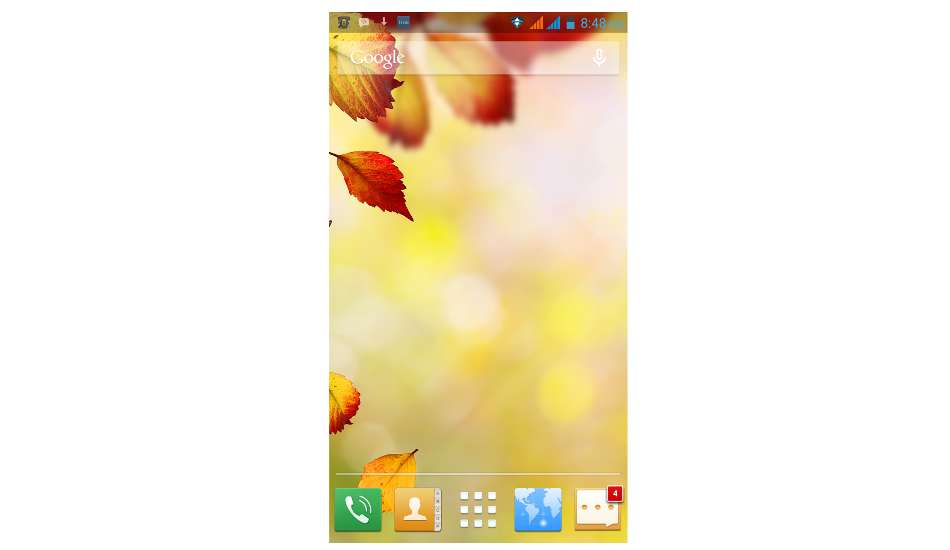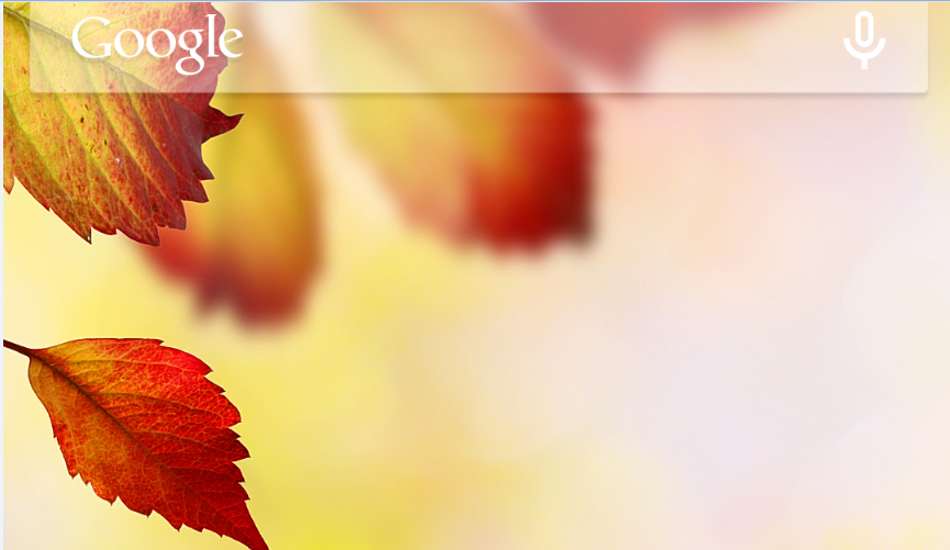 We played many games on the Canvas Knight during our interaction with the phone and it never showed any issues with the touch mechanism. Typing was also quite easy.
Rating for display: 9/10
Memory
The Micromax Canvas Knight comes with 32 GB of internal memory of which 24.9 GB can be used by the user to store his/her files while another 1.97 GB is meant for applications. The phone is armed with decent 2 GB RAM as well.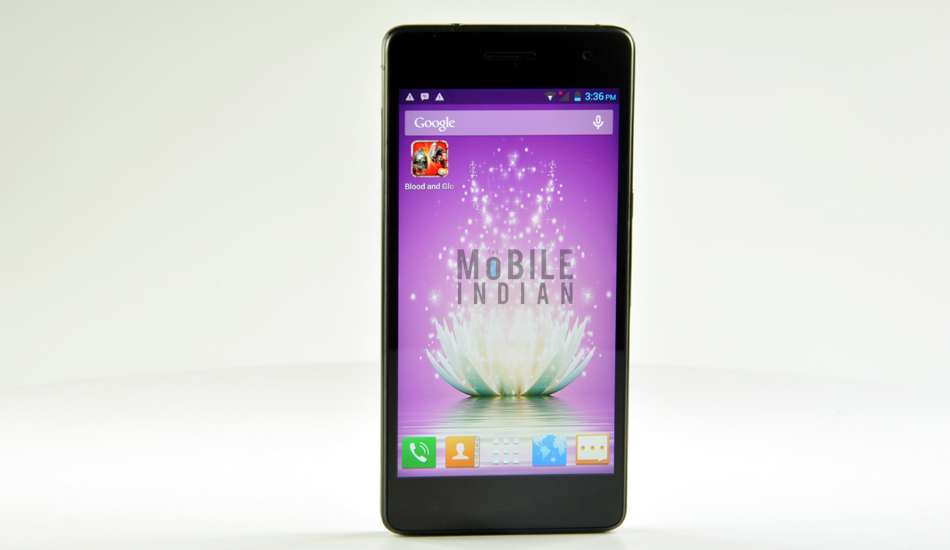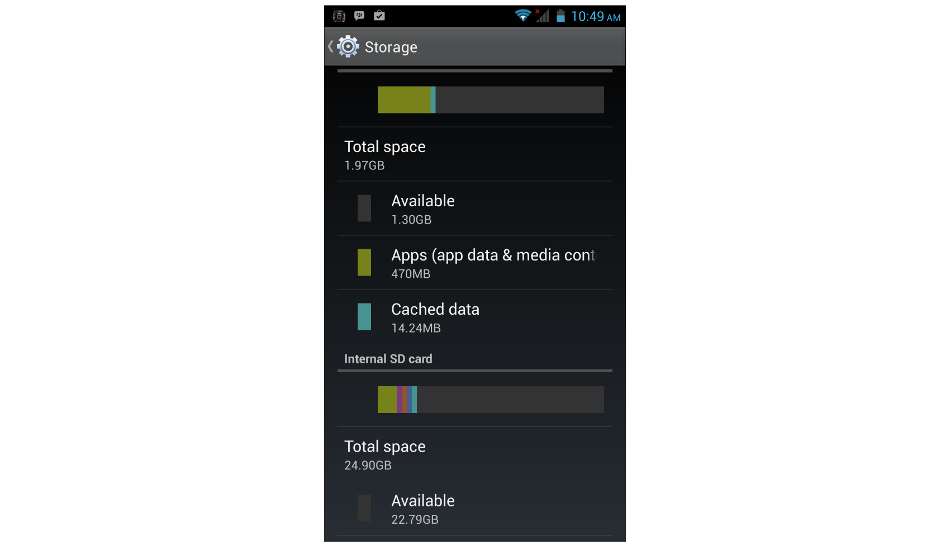 However, the Canvas Knight has no expandable storage slot. As per our view, 24.9 GB is quite enough for most of the user and anyway, you could transfer some items to your PC if you want to free up some memory but those who like to carry a dozen of movies and hundreds of music files with them apart from installing a dozen of high end apps and games in their phones, the limited memory may pose some constraint.
Rating for memory: 7/10
OS and UI
The Micromax Canvas Knight comes with the Android 4.2.2 Jelly Bean operating system. We had though hoped for the Android 4.3 version if not the Android 4.4 KitKat which would have surely gain some accolades for the phone. The handset has the usual Android Jelly Bean user interface.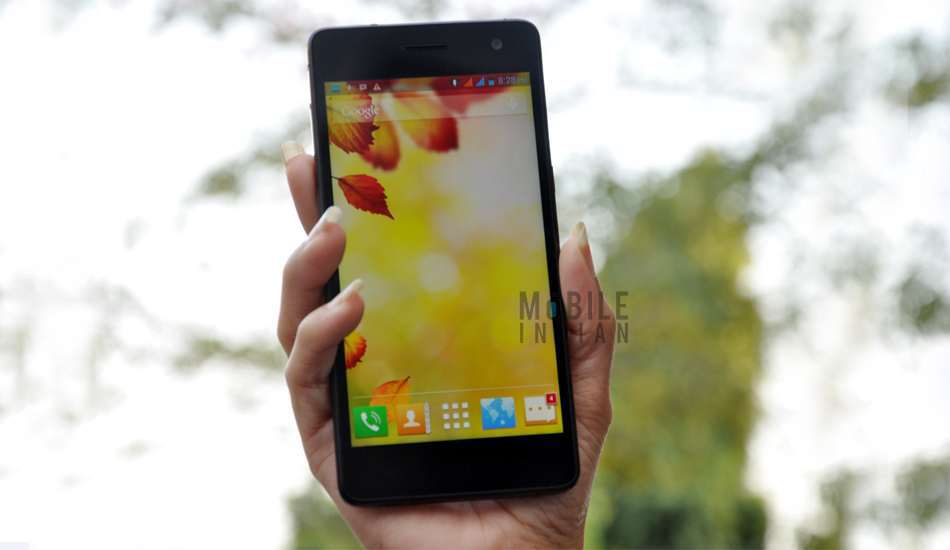 Unlike the usual Android OS, the off screen settings icon provides several options including Add to Desktop (for adding apps, shortcuts, widgets to the home screen), Launcher manager (to increase/decrease home screens), Wallpaper, Effects setting, Manage apps, and System setting. The calling app is also quite simple. Below are some screenshots that will give some idea about its UI.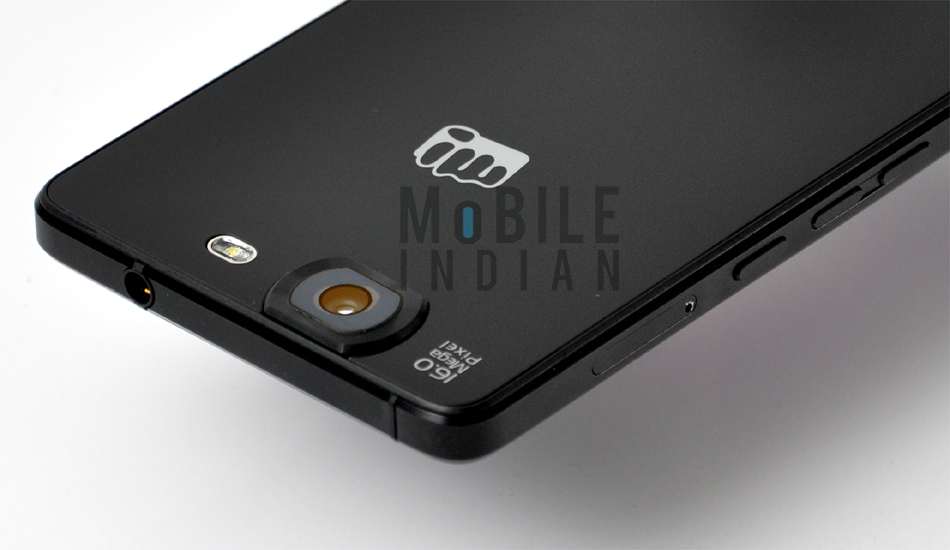 However, there are some chinks in here too. For example, as soon as you switch on the handset, it will simply give you two options – unlock the handset or go to Micromax app store which is quite absurd. There is no way to change the options either.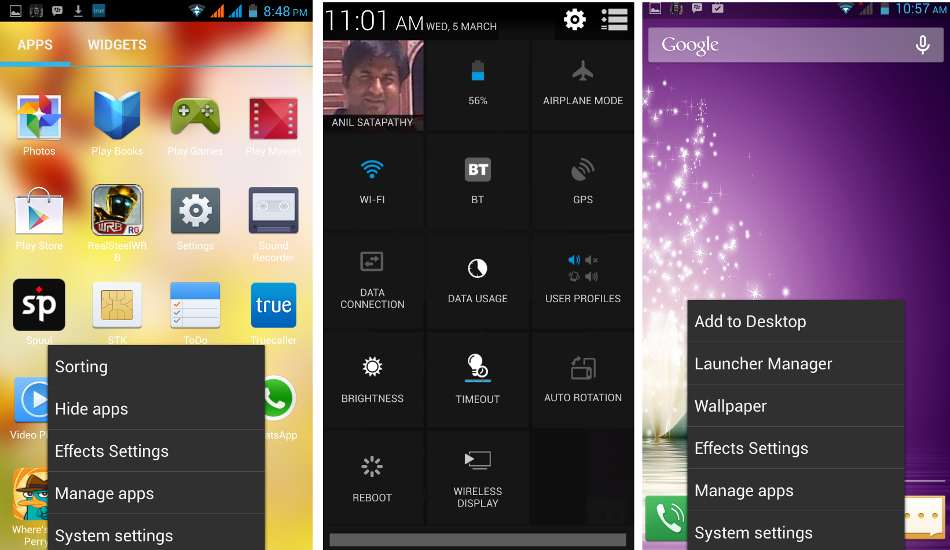 There is a usual notification bar at the top which allows making some quick changes to settings (like WiFi, Bluetooth, Brightness, Data connection etc). Though many would like to complaint about the "lack" of some oomph factor in the UI but believe me the simplicity of the UI is much better.
Rating for Operating system: 8/10
Performance
The Micromax Canvas Knight has the eight core based Mediatek MT6592 processor which comes with a maximum clock speed of 2 GHz. As I said above, it comes with 2 GB RAM. With such a specification, the phone isn't expected to slow down. In our short interaction, the phone managed to run the Injustice: Gods Among Us, which is a pretty high end game, with ease. There were some issues while playing the Blood and Glory game though but I think it was some issues with the game and not the phone.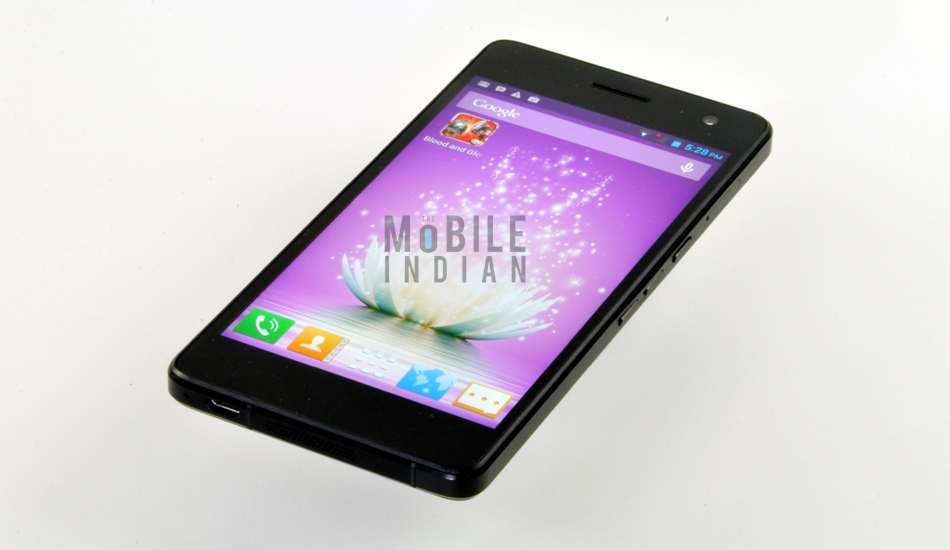 As far as multitasking goes, the phone easily manages to run 4-5 applications including a high end game.
Rating for performance: 10/10
Battery
The phone comes with decent 2350 mAh battery. However it is a non-removable unit. A removable battery has two advantages – you can replace it on your own in future if the battery gets damaged and in case phone hangs during multitasking you can take out the battery to reset it. However, considering it has an octa core processor and 2 GB RAM we don't think it to get hanged even during multitasking so you probably won't have to bother about its non-removable battery.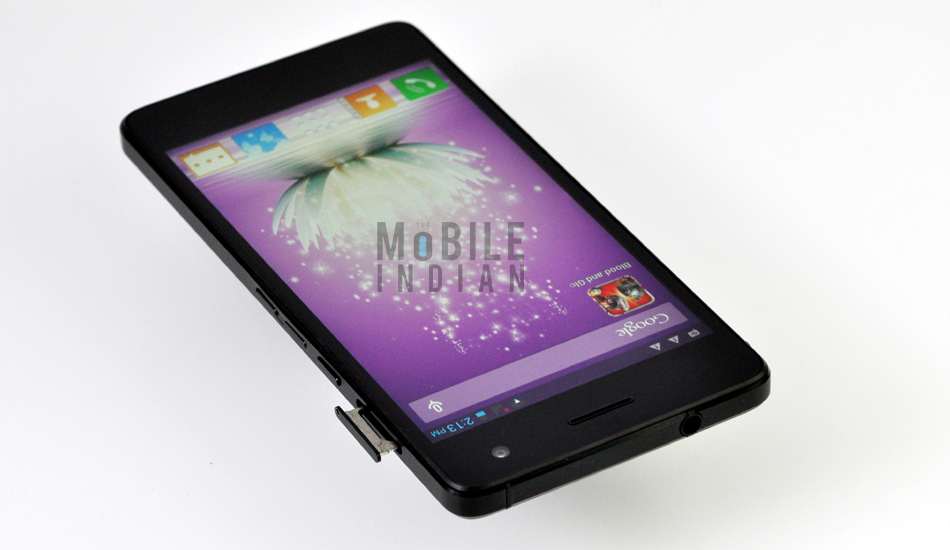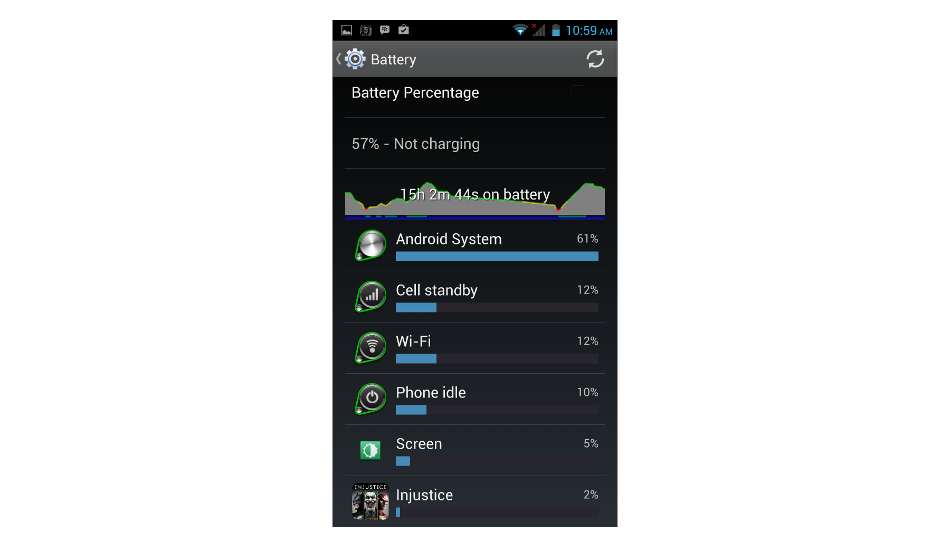 The 2350 mAh battery provides decent talktime as well as standby. To be specific, in running a 1.45 hour movie, the phone lost charge from 52 per cent to 15 per cent during which we used a headset at maximum volume and auto brightness. If you use two SIM slots and do about half an hour of calling and about the same time of browsing and gaming, the phone can easily last a day.
Rating for battery: 8.5/10
Camera
The Micromax Canvas Knight has a 16 megapixel rear autofocus camera. There is an LED flash light besides it in the back panel to assist it in low lights. This unit, as per Micromax, can capture high definition videos at 30 frames per second. The rear camera is armed with the M8 Largan lens that claims to provide "vivid image and clear images".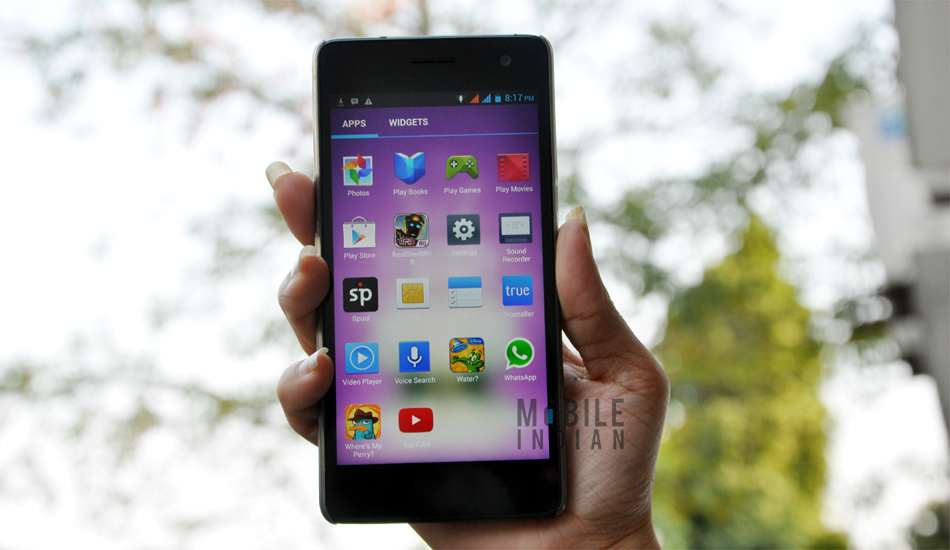 Moreover it has the cameraChip sensor that creates 1.34-micron pixel size which is even better than that of Sony Xperia Z1 (1.12 μm) and Samsung Galaxy S4 (1.12 μm). This 1/2.3-inch cameraChip sensors is capable of operating in full resolution (4608 x 3456) at 30 FPS, 4K2K (3840 x 2160) video at 60 FPS, and 1080p high-definition (HD) video at 60 FPS.
Besides, it has electronic image stabilization (EIS) feature which is a cheaper alternative of optical image stabilisation (OIS). In EIS, the adjustments are done at the level of sensors while in OIS the adjustments are done at the lens itself. Many experts says that OIS is better than EIS but the later does the job nicely most of the time and provides a shake free image.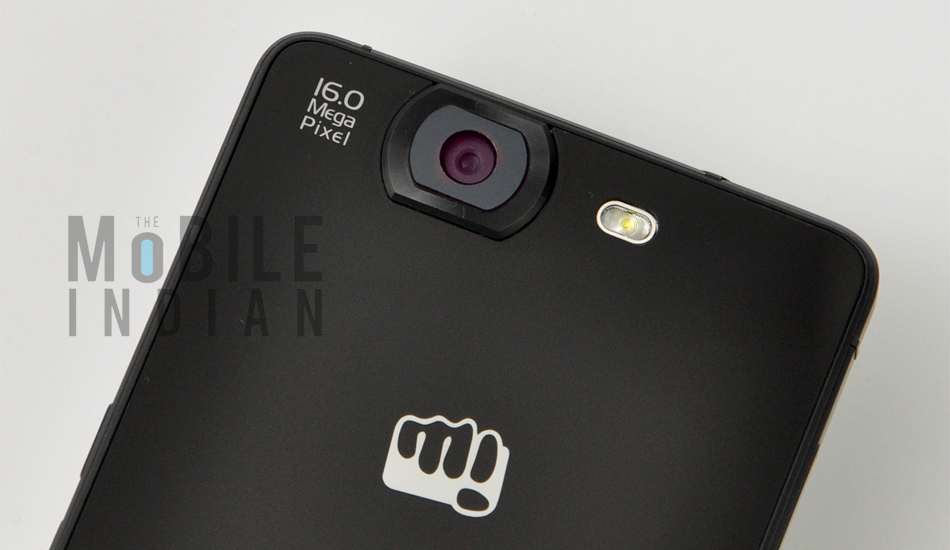 Micromax has also gone a step further when it comes to the front camera; it has armed the Canvas Kight with an 8 megapixel camera!
To check the rear camera quality, we captured few images which you can check here. Also note that Gionee Elife E7 has the exact camera combination (16 megapixel rear camera and 8 megapixel front camera and even the sensors).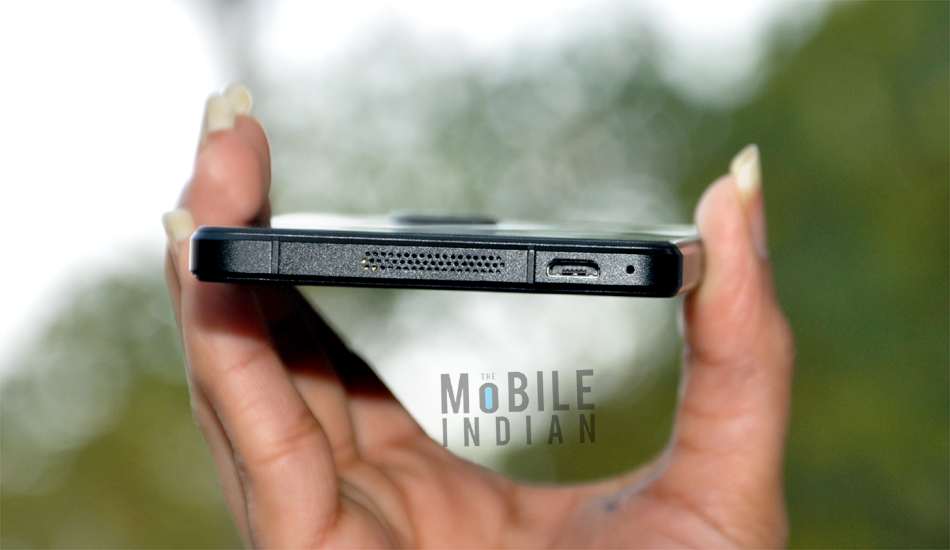 Though the specs make the Canvas Knight looks awesome when it comes to camera, the phone takes a bit of time in processing the images.
Rating for camera: 9/10
Connectivity and other features
The Micromax Canvas Knight comes with two micro SIM slots. It has HSPA (3G) connectivity, WiFi, Bluetooth, and a micro USB port. It has also got a bunch of sensors including Light, Proximity, Magnetic, Gyroscope, and Gravity sensor. I would have loved to see some more nifty connectivity features like USB OTG, HDMI etc which comes very handy these days.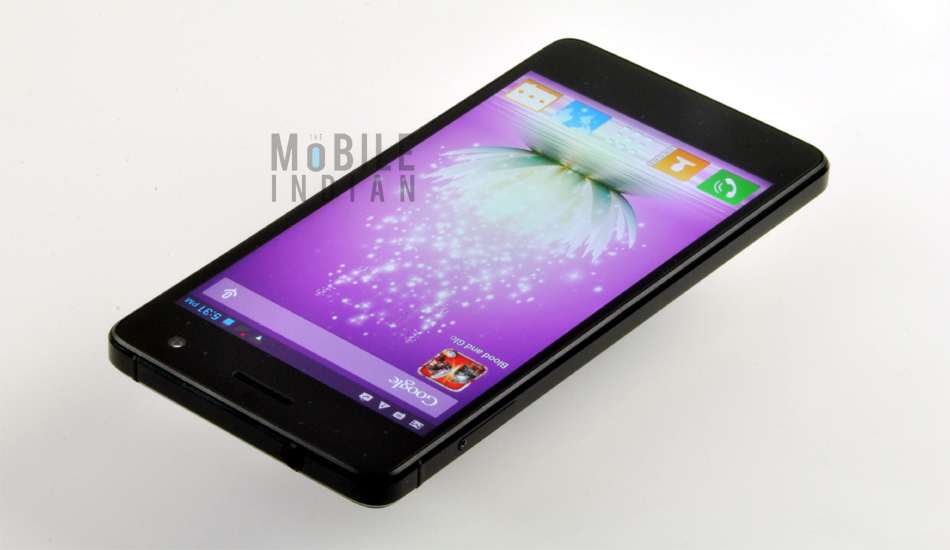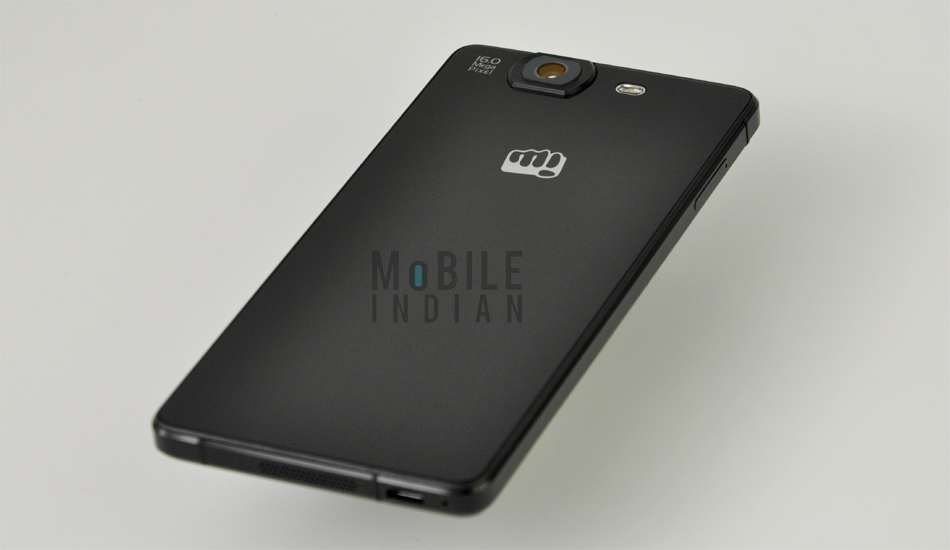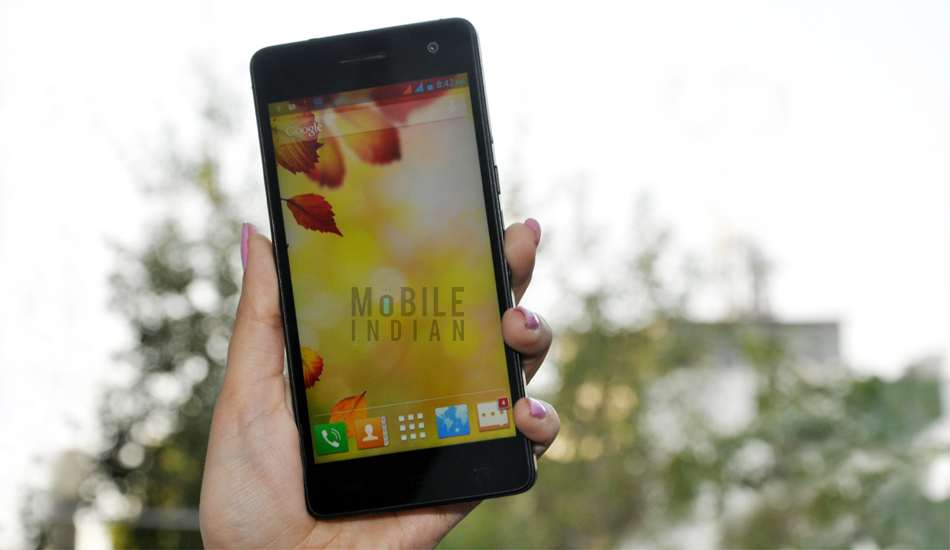 It has got a few pre-installed apps like M!Live, M! SEcurity, M!Vault, BBM, Spull, Get It etc. If you use these then it is quite well otherwise they are pretty wasted and they also eat the precious memory.
Rating for connectivity: 8/10
Pictures by: Sushil Kumar