Sometime back when we did our Top 5 Android smartphones between Rs 10,000 – Rs 20,000, a reader of our complained about non-inclusion of LG L70 or L90. So we decided to review the LG L70 which is currently retailing for around Rs 14,000.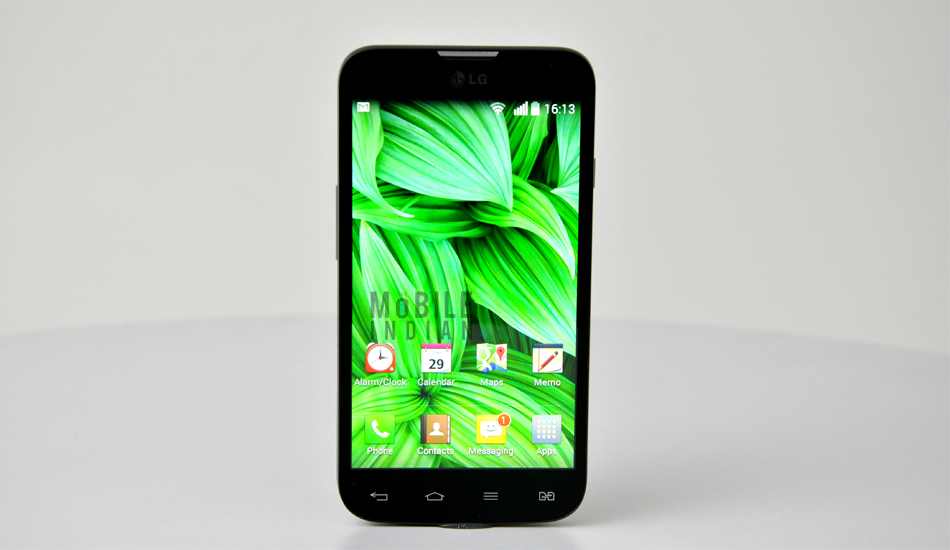 So before we proceed, let's first look at its specification sheet.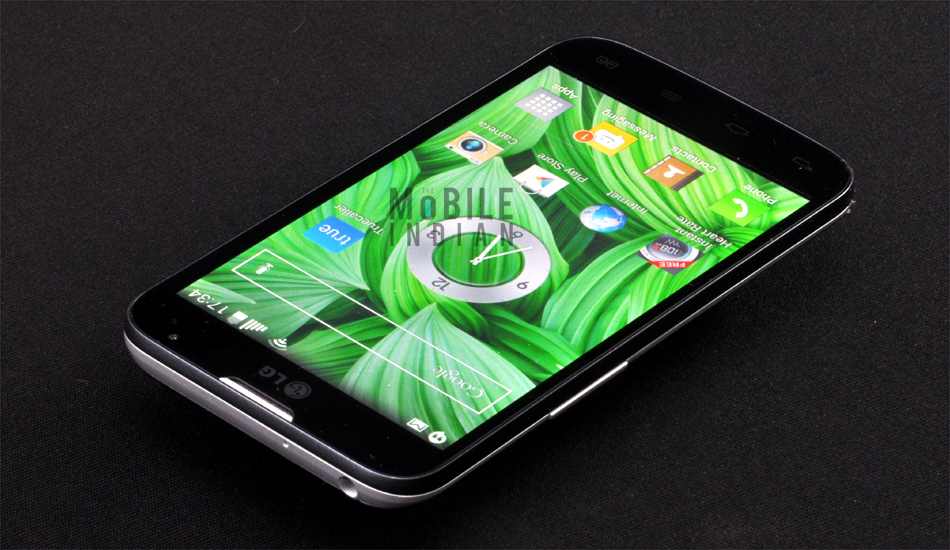 The LG L70 has a 4.5 inch IPS LCD display with 480×800 pixels resolution. It is based on Android 4.4 Kitkat operating system and is run by 1.2 GHz dual core processor and Adreno 302 GPU. It has 4 GB of ROM, 1 GB RAM, and a micro SD card slot. The LG L70 has a 5 megapixel rear camera and a 0.3 megapixel front camera. Other than that the dual SIM L70 features a 2100 mAh Li-ion battery, WiFi, and Bluetooth.
Design
We at The Mobile Indian always emphasises on a rubberised back panels as in India, the lengthy and unforgiving summers means sweaty hands and a slippery back panel make the use of such a phone very annoying.
The LG L70 does not have a rubberised rear panel but it has a textured surface. However, this textured surface does not provide any grip; infact it is a bit slippery and does not give a nice feeling. So the only solution is that you should use a mobile cover.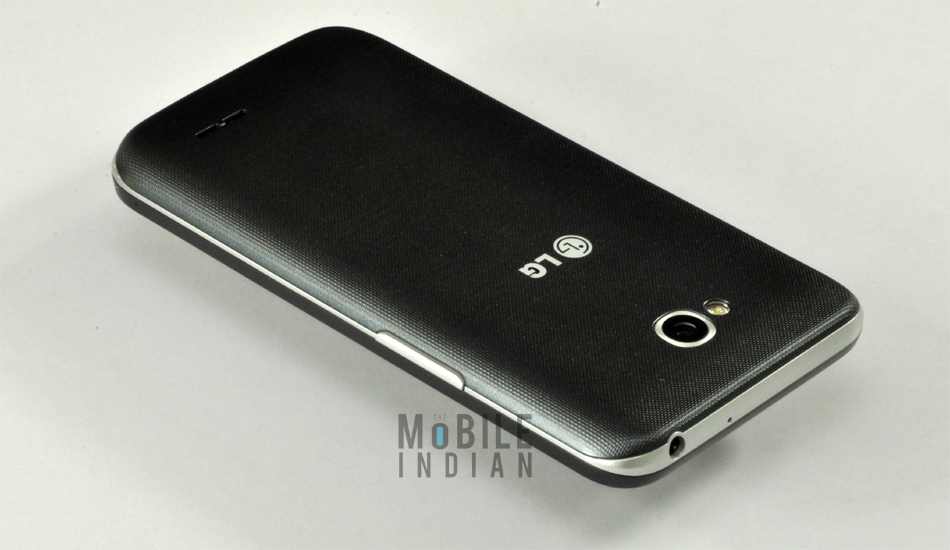 The phone is though quite sturdy and compact. It is just 9.5 mm thin and is just 126 grams heavy; I would have surprised if it would not have been that slim and light.
We got the black colour variant, which is not an eye candy though it has got a metallic finished side panel . So you should better check out its white variant as well. The phone's front part is much better to look at than its rear panel. In the front, there is a speaker grill just above the display. The speaker grill, in metallic finish, comes in silver colour and thus provides a nice contrast to the black display.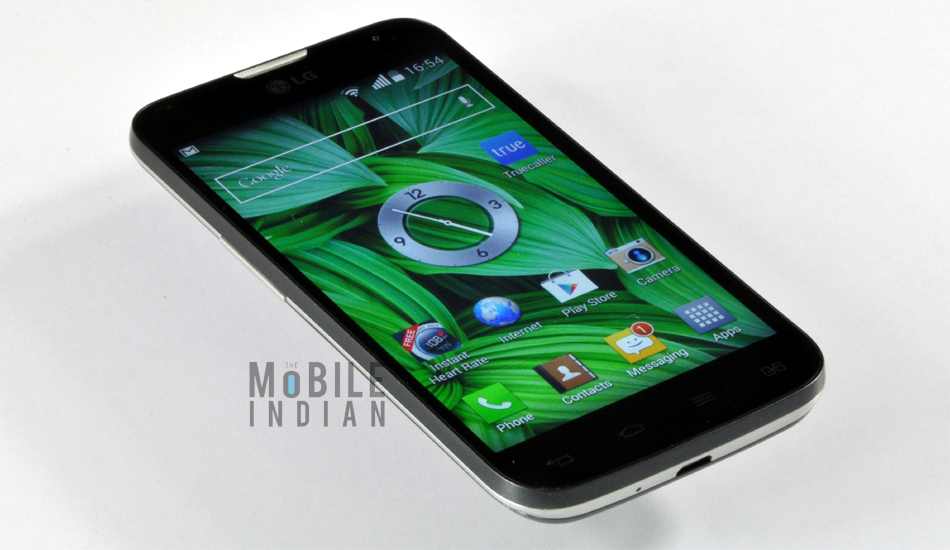 The volume rocker and the power button are in the left and right side respectively and are made of metal and thus they can withstand the regular wear and tear. The back panel is quite simple with a circular rear camera along with an LED panel; there is a speaker grill at the bottom as well. The rear camera panel sits almost at the level of the rear panel and thus is a bit secured from normal scratches.
All in all, the LG L70 is okay when it comes to looks but it is definitely a tough handset.
Rating for design: 6/10
Display
The LG L70 has got a 4.5 inch display. It is an IPS LCD panel and has thus got decent viewing angle. This display though has only 480×800 pixels resolution and not high definition which is becoming common to this segment. Atleast it should have qHD (540×960) pixels resolution if not full HD. Obviously, it is not a device where you would like to watch your full HD movies.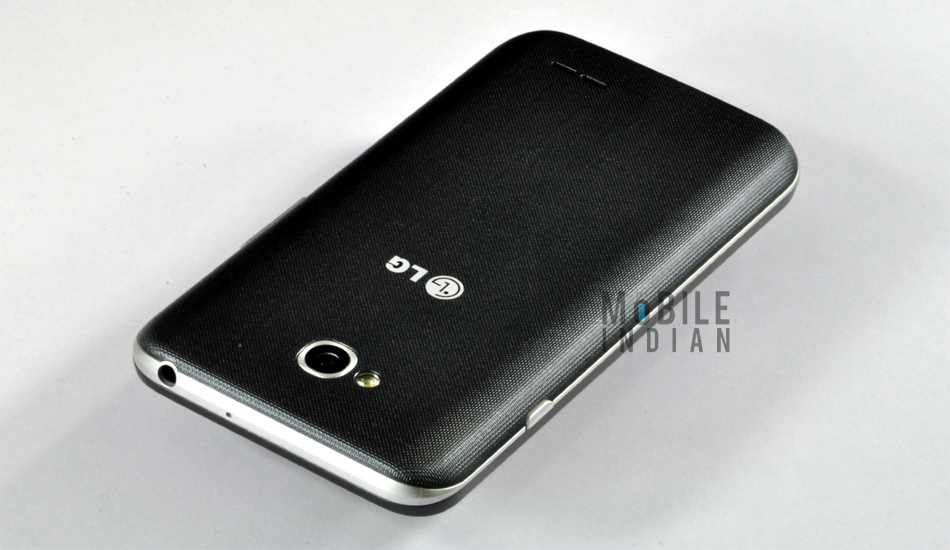 The display of LG L70 Dual has decent brightness but it is not bright enough for outdoor operations. However, the display is not a fingerprint magnet like many of its competitors and it touch response if quite good too.
Rating for display: 6/10
User interface and Noted Features
The LG L70 comes with the latest Android 4.4.2 KitKat operating system version, but it has LG's own Optimus interface which is completely different than the native Android UI. To start with, it has got four off-screen, soft touch buttons – Return, Home, Menu, and SIM change. The first three buttons are common to most Android devices but the extra one in L70 is meant to quickly change the default SIM with just a touch if you are using two SIM cards in the phone (in most other dual SIM devices, you have to go to the settings to do the same).
The notification bar is quite elaborate with shortcut icons for many a widgets like QuickMemo, Qslide, Sound Profile, WiFi, Data, Location etc. You can edit/remove widgets from this menu; the edit button for the same lies at the extreme right end of this notification panel.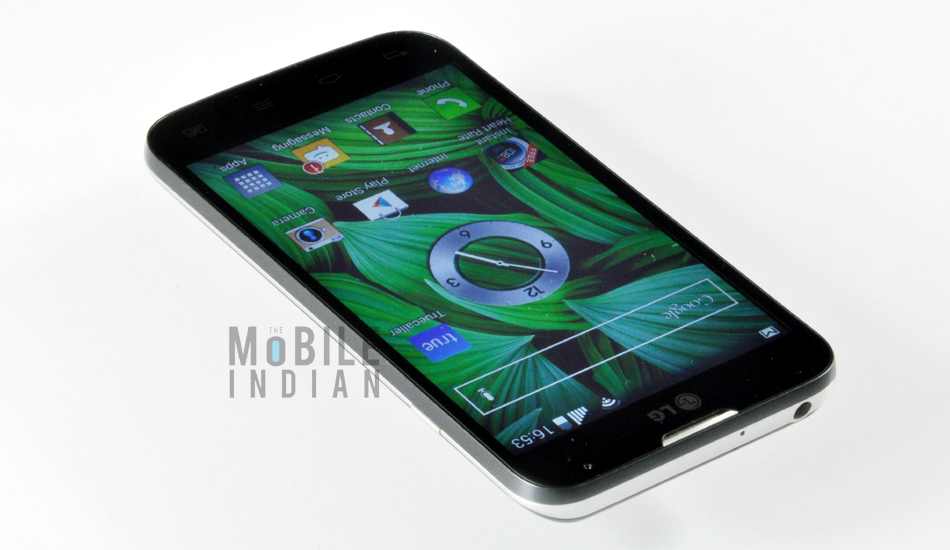 Apart from the normal home screen, it has got the Easy Home Screen option too which when activates a simple screen with essential widgets (see the screenshot). Like other Android devices, a long press on the home screen, in the normal home screen mode, brings up the option to add apps and widgets and to change wallpaper.
The menu tray of LG L70 is also quite user friendly. There are sections for Apps and Widgets; there is a search button at the top of the menu page as well which you can use to quickly find out the app you want. Besides that there is a settings icon for quickly uninstalling downloaded apps.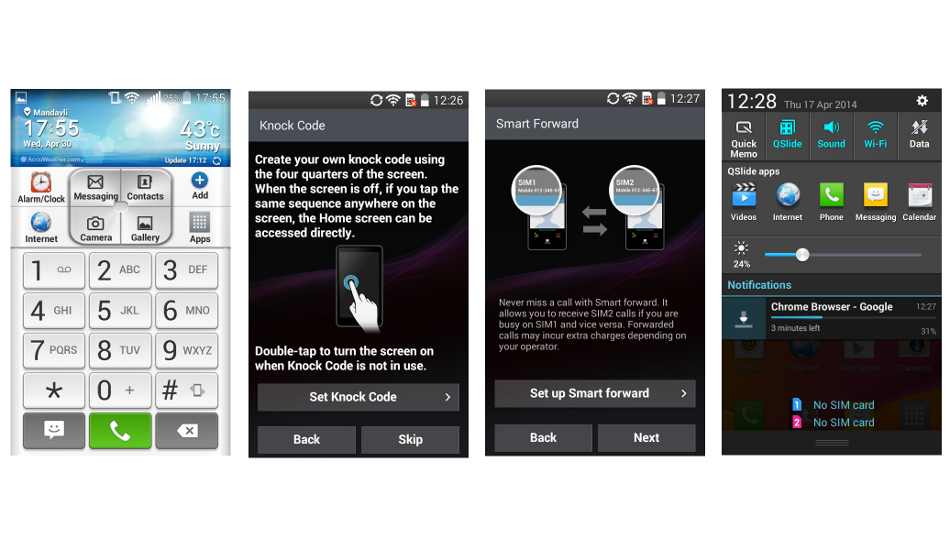 The LG L70 comes armed with the Knock Code feature as high end smartphones of LG. The knock code can also be used as an alternate to the existing Android security features like password, pattern, face unlock and PIN.
Besides, the L70 has Smart screen (screen stays on as long as the front camera detects your face) and the Guest Mode where you can change the settings so that only few choose apps will be available for someone else who you have given for temporary use.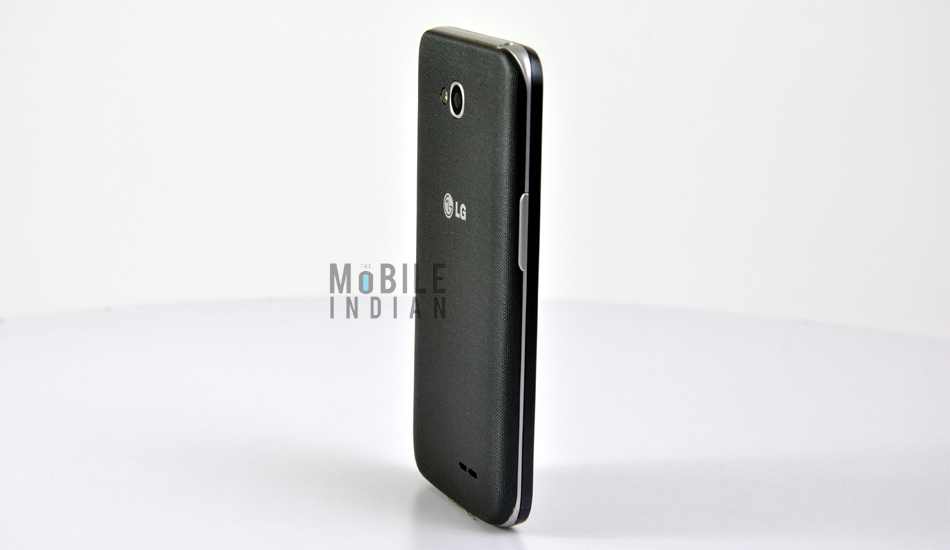 A very handy feature of L70 is its "Plug and Pop" feature. This feature intuitively opens up that the earphones or micro USB cable requires. For instance, the moment you insert your headset/headphone into its 3.5 mm jack, there will a pop up at the top showing the apps like FM radio, Music, etc that can be used.
The LG L70 has also got the Capture Plus feature (only available for the native Internet app) which helps take a screenshot of the entire webpage while normally, you can only take a screenshot of a webpage that is visible on the screen at a time.
All in all, the LG L70 has a decent interface and features; only lacuna I could find here is the lack of space between app icons in the menu tray that makes it difficult to pin-point on the desire apps. Most of the time, I had to use the search facility in the menu tray to find out apps.
Rating for UI: 9/10
Battery
The LG L70 Dual comes with a 2040 mAh Li-Ion battery. For a smartphone with a 4.5 inch display, such a battery should have been sufficient.
The LG L70 did not break our early assumption. It consistently gave us about 24 hours of back up upon light to medium use involving few calls and few minutes of gaming and browsing. A heavy user would though get only about 10-12 hours of back up.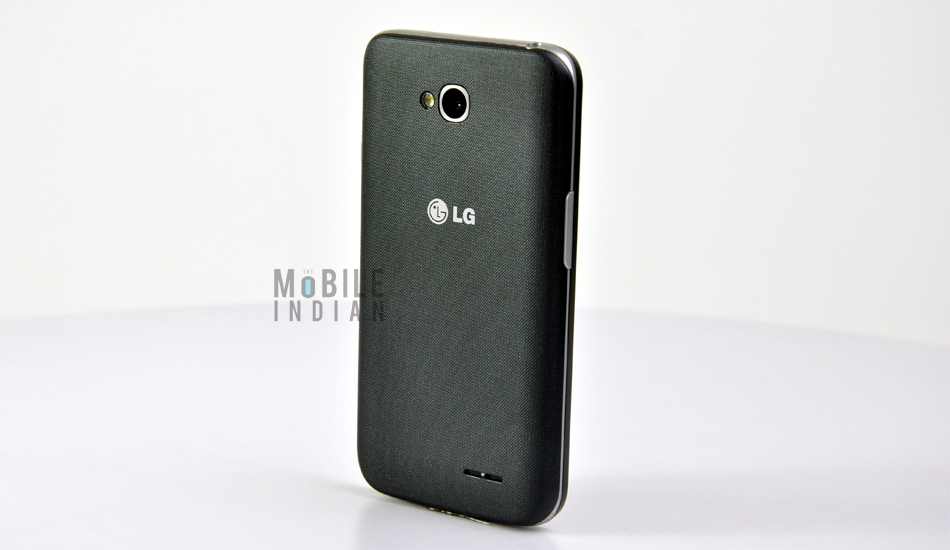 To give you some perspective, we ran a test, during which we kept the brightness as well as volume at exact 50 per cent. Then we watched videos on YouTube for two hours and at the end, the phone had consumed only 30 per cent. After that we watched a high definition movie for an hour and it lost another 20 per cent of its charge.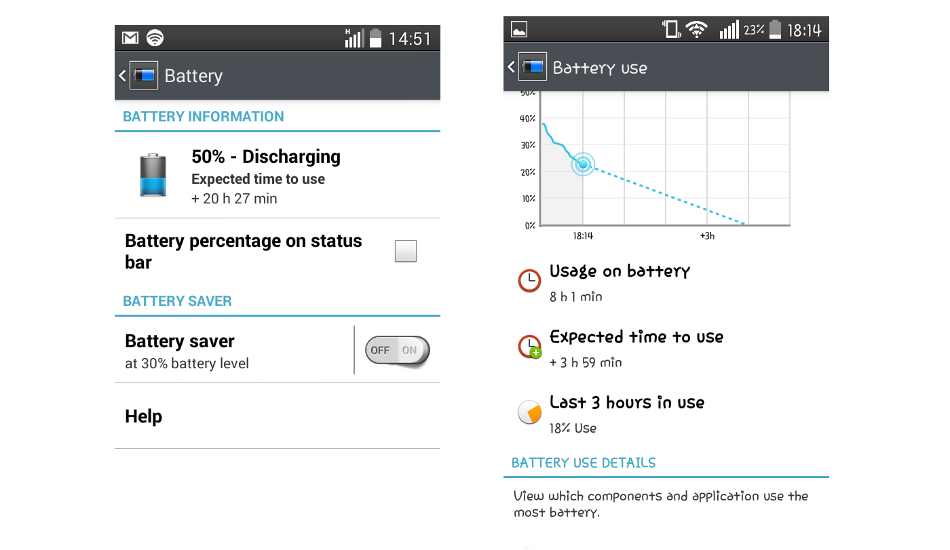 The LG L70 also comes with a battery saver feature which can be activated from its settings page but it only switches off the data and other connectivity features and reduces the display brightness. It does not in anyway lengthens the battery back up like what we had encountered in Samsung Galaxy S5.
Rating for battery: 8/10
Camera
The LG L70 Dual comes with a 5 megapixel rear camera. There is an LED flash in the back panel as well for assisting the back camera. For selfies, there is a VGA camera in the front.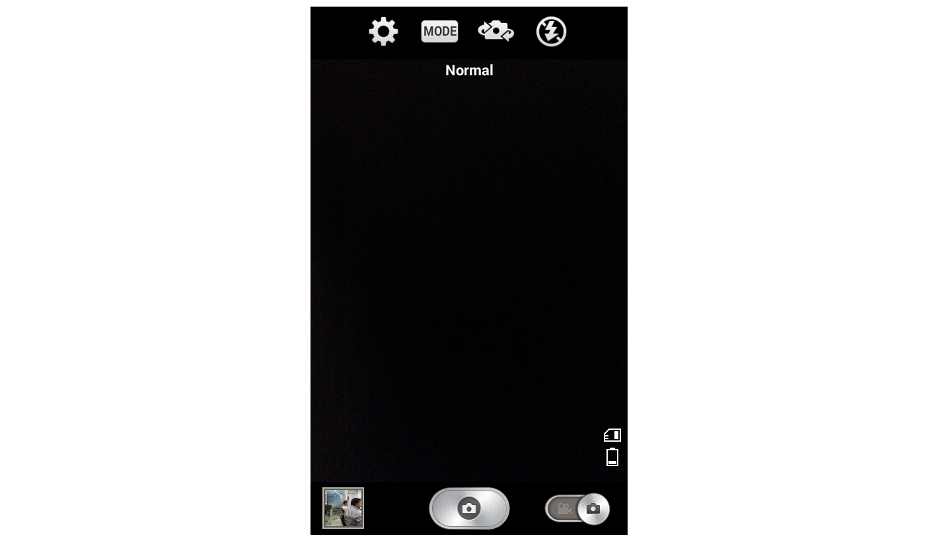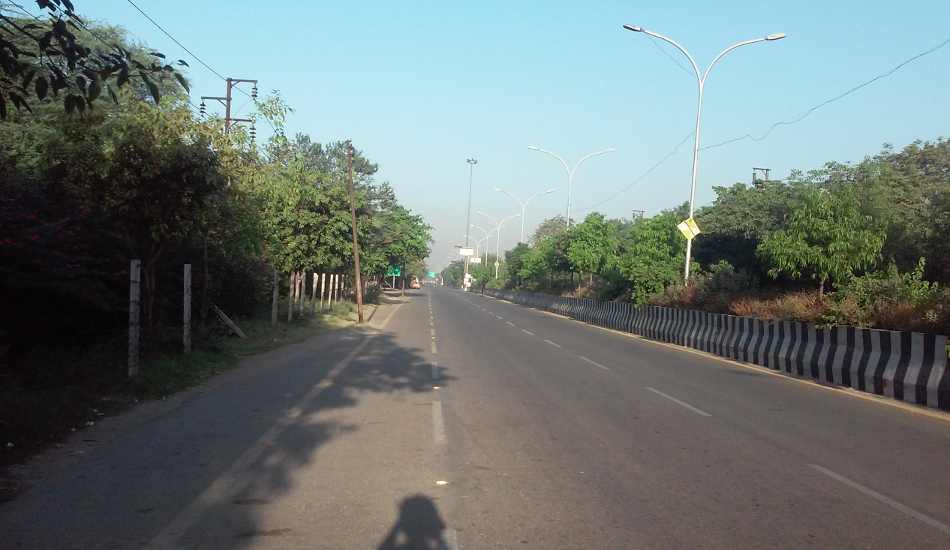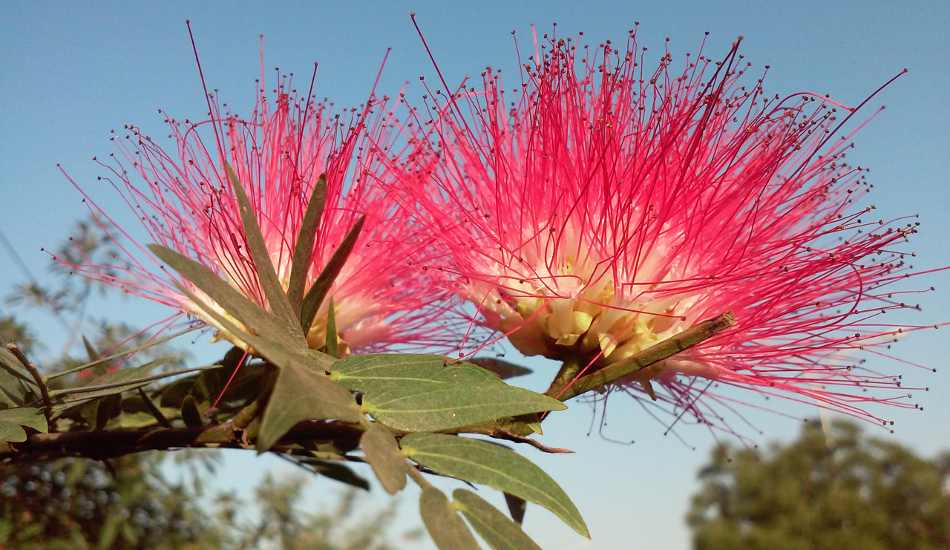 At this price range, these figures are on the lower side as its competitors come with 13 megapixel camera and even 8 megapixel front camera. However, there are few exceptions like Motorola Moto G which too had a 5 megapixel camera and it is considered as one of the best camera smartphones in this price segment.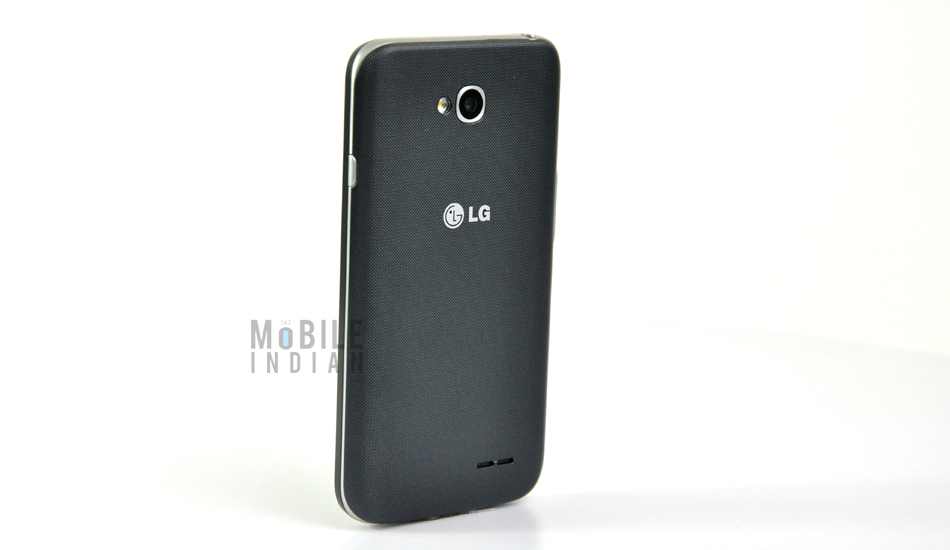 The LG L70 comes with few noted camera features like Multi Point Auto Focus which helps focussing on multiple objects at a time and thus comes handy in a group shot. It has got the Panorama, Continuous, and Sports mode apart from the normal mode. The camera app is quite simple and thus user friendly.
The LG L70's camera takes 1-2 seconds to focus and capture images which is quite appreciable for a handset of this range. It also manages to focus on close objects quite well. It manages to capture colours as it is. The L70 is one of the few handsets in this range that has appreciable capability to capture images in low light. However, in day light, it captures sunlight much more than needed and thus the picture looks much brighter than they actually are. It does not have the slow motion video capturing ability as the Moto G though.
Rating for camera: 7/10
Processing Power
The LG L70 has got Qualcomm MSM8210 Snapdragon 200 dual core processor which has a clock speed fo 1.2 GHz. There is Adreno 302 for handling the graphics tasks. Besides, it has 1 GB RAM. On top of that it has the latest Android 4.4 KitKat operating system which is quite light on resources and thus helps the device perform better.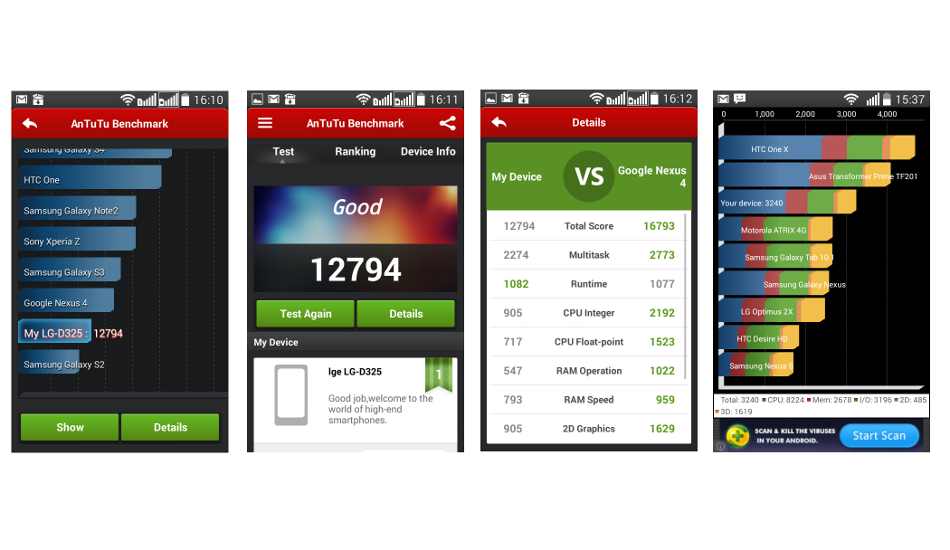 The combination works well for the L70. I never faced any lag in the phone. It also played many games like Riptide GP2 at highest resolution with ease. We never faced issues with web browsing or multitasking either. However as obvious, it cannot run high end games like Injustice Gods Among Us.
Rating for performance: 9/10
Storage and connectivity
Sadly, the LG L70 comes with only 4 GB of internal storage while its expandable storage slot can only accommodate a micro SD card of upto 32 GB.


For connectivity, it has dual SIM, WiFi, Bluetooth 4.0, a micro USB port, WiFi Direct, and WiFi hotspot feature.
Images by Sushil Kumar