Handset companies often terms their latest smartphones "different from the league". Even, Lenovo said the same during the launch of Vibe X2.
So is Lenovo Vibe X2 different as claimed by the company? I have found it out for you in this review. Read on to know more.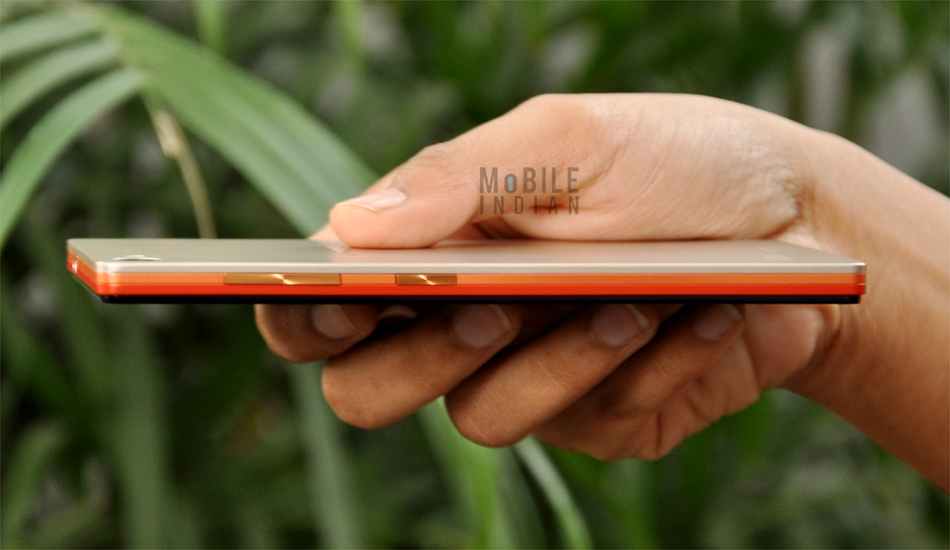 Does it look impressive?
Lenovo at the time of launch of Vibe X2 had laid a lot of emphasis on its design, to be exact, its layered design. So now the question comes what is the big deal in a layered design?
We have all seen sandwiches which are made of different layers consisting bread, cheese, salad, filling, sauces and so on. Similarly, Lenovo Vibe X2 is made up of four layers – three are meant for adding design value without any usability except for lowering the overall weight of the device while the fourth layer is optional but has a utility purpose.
Actually, the fourth layer comes in two different versions in the form of back cover. The first back cover acts as an additional power bank while another back cover is actually a speaker. Note that the battery extender (power bank) cum back cover is available for additional Rs 2,000 while Lenovo will launch the JBL speaker embedded back cover soon.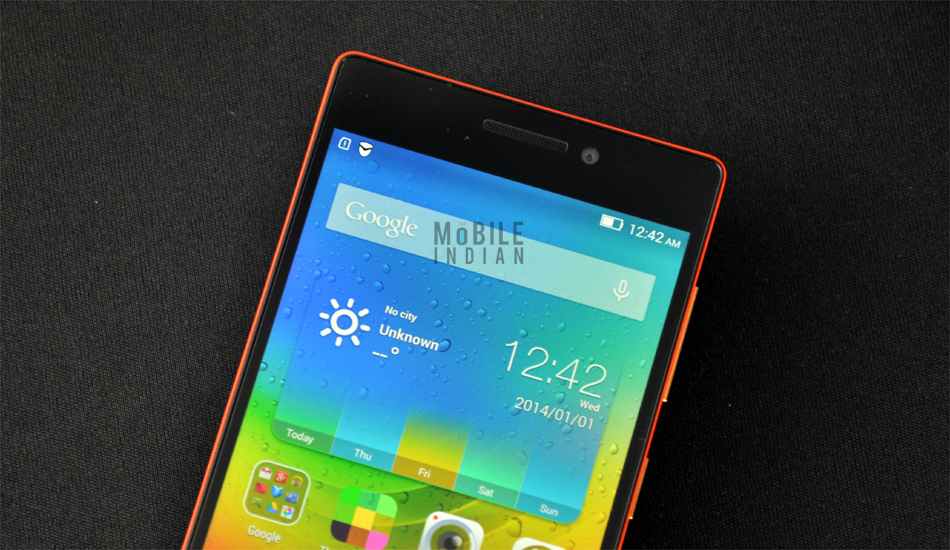 The Lenovo Vibe X2 which we got for review has three magnesium layers in different colours — Red, Orange and Copper (Lenovo will soon launch two more colour combination soon). The use of magnesium gives Vibe X2 a solid look while keeping its weight to just 120 grams.
The Vibe X2 doesn't have rounded edges which makes a bit uncomfortable to place in the trouser pocket because one will feel like something is being dug into your thighs. Though while holding it in your palm these edges will add stability to phone from accidental slips.
On the left panel one will find a SIM tray that can hold one Micro and one Nano SIM. On the right side panel one can find power on/off button and volume rocker. On the back panel there is a speaker grill along with three dots which are connectors for addition covers (layer) – power bank and a speaker. As of now only extended battery cover is available in the market. The front side sports an end-to-end glass design with three capacitive buttons which light up when device is powered on. Inside the box one will find a transparent plastic case that protects the device without interfering with design.
Over all in terms of design Lenovo Vibe X2 has a refreshingly new which some may like and other may not like it. As far as I am concerned I found the new design appealing.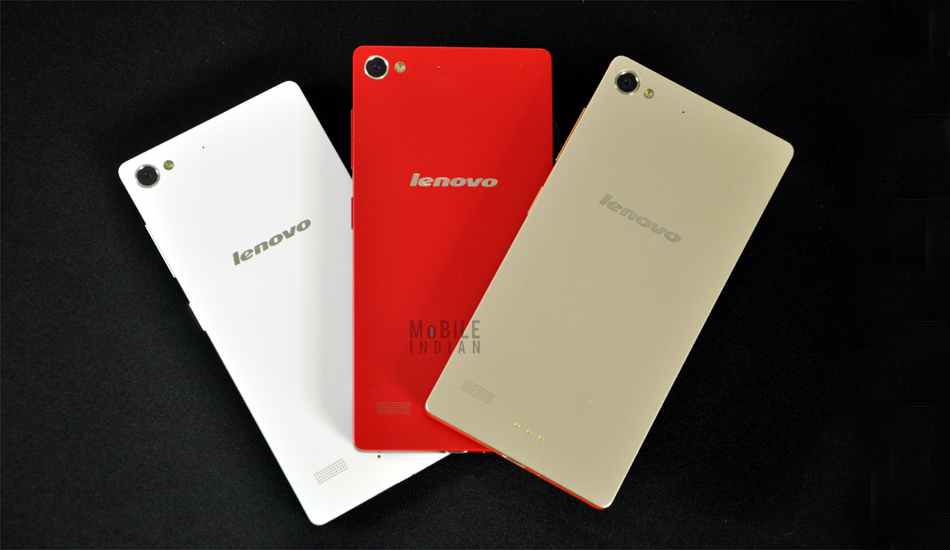 But I guess most of us just won't buy a device on the basis of design only, so let's dwell in to other aspects of Vibe X2.
What about specs?
Lenovo Vibe X2 flaunts a 5-inch full HD (1920×1080 pixels) display and on the memory front it has 2 GB of RAM and 32 GB internal memory. It runs on Android KitKat wrapped under VIBE UI 2.0 skin. It's just 120 grams in weight and is 7.3 mm thick. It is powered by a 2300 mAh Li-Po non-removable battery.
The Vibe X2 has 13 megapixel rear camera and a 5 megapixel front camera. It comes with dual SIM (micro + Nano) with dual standby. It also comes with 4G connectivity compatible with Indian networks. Besides, the Lenovo Vibe X2 has Bluetooth 4.0, dual band WiFi, and micro USB 2.0 port. It doesn't have expandable memory storage.
Is its display good, bad or ugly?
Lenovo Bibe X2 has a 5-inch IPS screen with 1080p resolution. During our usage we didn't find any mischievous thing happening with colours reproduction or viewing angles in the display. Watching movies or browsing through the picture gallery was great. Even in bright sunlight readability was a smooth affair.
Certainly, as compared to its competitors around Rs 20,000 price mark, the display of Vibe X2 is much better. So I can say that display is good and doesn't have scope for any complaints.
Will camera quality make me happy?
The Lenovo Vibe X2 has a 13 megapixel rear camera with flash and a 5 megapixel front camera. There is no value add in the camera app and it has the usual settings and filters. Pictures taken in bright sunlight came out amazingly well but in dim light, resulting images lacked clarity and detailing. Also, pictures of moving object were bad. They lacked detailing and were quite blurry.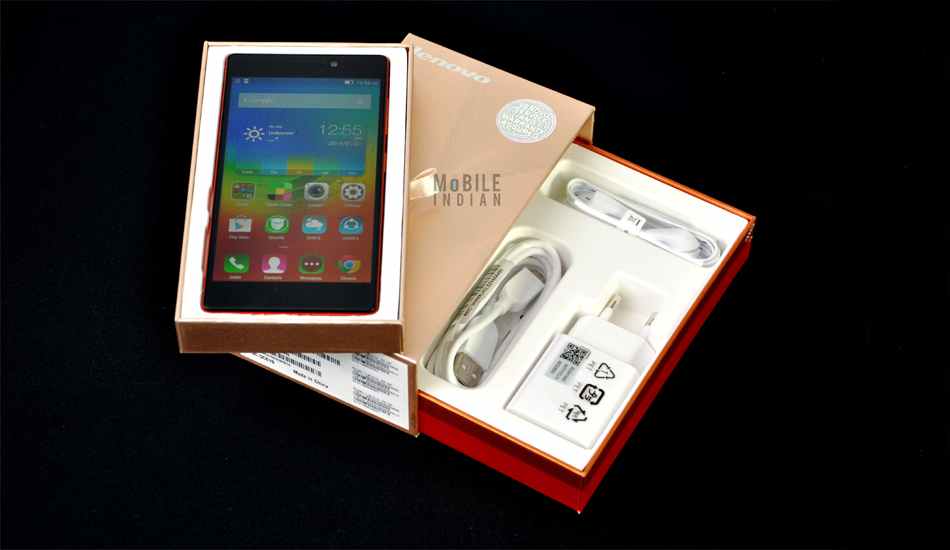 During our review process we downloaded Google camera app to see if there is any difference in the output. To our surprise all the issues we highlighted above were solved to a great extent and pictures captured turned from bad to good. So basically, there is some bug in the camera app which I hope will be solved at the earliest through an update.
Snaps taken from front camera were quite better than that of rear camera. They could be just uploaded as profile picture without and extra modifications. Video recording was decent but the audio quality was found wanting.
In a nutshell, I can say camera is one of the weakest links of this phone and its app has glitches which need to be fixed because not all users will download a third party camera app to click snaps.
Check out the camera test of Lenovo Vibe X2 here.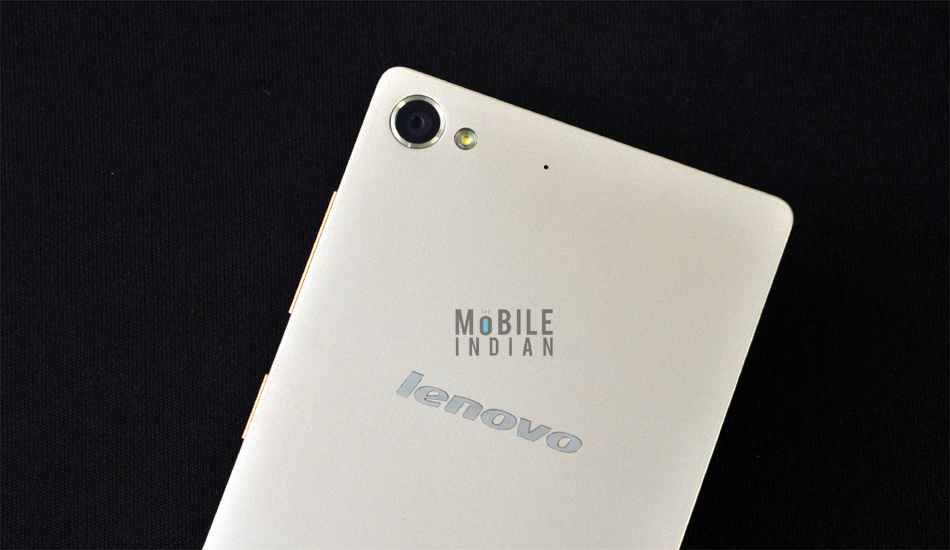 Will it give a trouble free user experience?
I will not talk about what scores did Lenovo Vibe X2 got on different benchmark tools because numbers don't mean anything if the experience is not good.
I didn't encounter any lag while using Vibe X2 while playing games, watching movies or simply surfing the web. The thing that bothered me most was that during prolonged usage like playing games Vibe X2 heats a bit, though not at alarming levels. It runs on MediaTek 6596 octa-core CPU and I guess this new processor is quite good as it gave me a trouble free user experience.
Though it doesn't have expandable storage slot, the Vibe X2 offers 32GB internal memory which is quite enough to store plenty of data and anyway you can transfer data to your PC and laptop to free up phone's memory.
In terms of user interface (UI), Vibe X2 comes with a custom UI. It has no app drawer and all the apps are placed on different screens though one can club multiple apps in a single folder. I am not a fan of this kind of UI but again it is a personnel choice.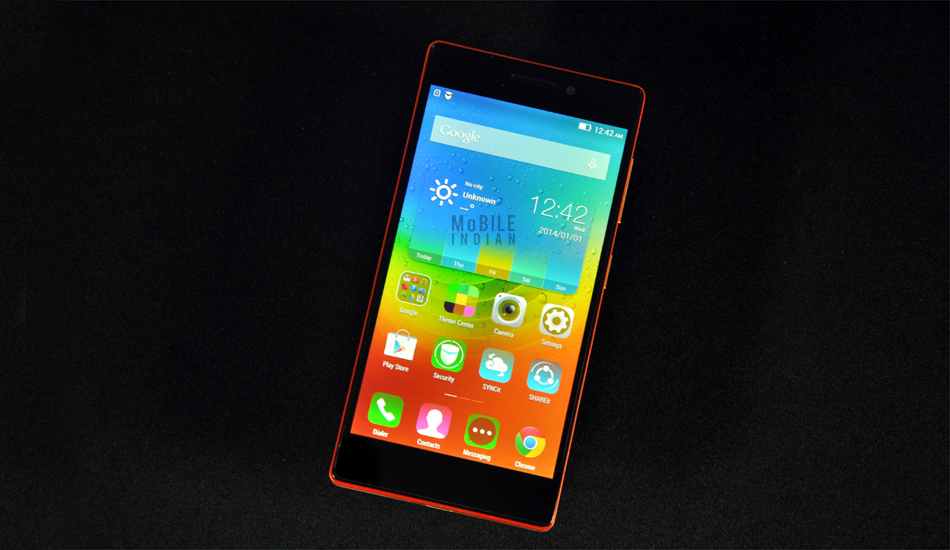 Will its battery sail through the day?
During the review, I was disappointed with the performance of the 2300 mAh battery of Lenovo Vibe X2. I was able to get only 6 – 7 hours of backup with moderate usage which included surfing for about 20 minutes, 15 minutes of call, 15 minutes of gaming and always keeping 3G or WIfi services on for syncing mails and social media feeds.
I had to charge it every day at around 6 PM to reenergize Vibe X2(Please note that I was not using the battery pack cover while reviewing the device). Hopefully the power bank cover will solve this issue as it can double up the battery capacity of Vibe X2 from 2300 mAh to 4600 mAh.
Any new features?
Lenovo Vibe X2 sports a couple of new features as well. One can click a photo by long pressing home button even when the phone is locked; notifications menu is tweaked and allows adding more shortcuts when one pulls it with two fingers; and background image can be changed by flicking on the top right corner of the display.
Images By – Sushil Kumar