Lenovo ThinkPad series of laptops have withstood the test of time in delivering some great performance and durable design. The brand has a vast portfolio of laptops available under this series, out of which most of them are targeted towards businesses. And one the gem is the ThinkPad T480 laptop.
The laptop comes with a price tag of Rs 95,990 (excluding taxes). With this, Lenovo has added some top-of-the-line specifications, good display, better battery life and more. But, does it make sense to buy this one? Let's take a closer look.
Design and Display
Starting with the design, it comes with the black colour option and you get a ThinkPad logo on the lid with a red LED light that illuminates when the laptop is on. The left side houses there is a USB Type-C port coupled with dock connector and cooling vents. On the right, you will find SD card reader, Ethernet port, two Type-A ports, HDMI and 3.5mm headphone jack along with a security lock slot. There is a fingerprint sensor sitting just right side of the keyboard, which doesn't affect the typing experience.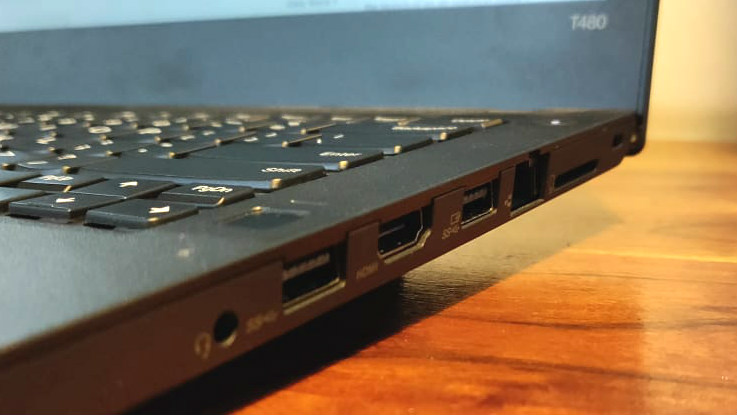 That said, like other ThinkPad laptops, this one has also cleared MIL-SPEC test that makes it durable in vibration, extreme temperatures, shock and more. That said, the new laptop T480 does feature a similar design language we have seen in more previous generation ThinkPad laptops, but still, it gives a smooth and premium look. It is lightweight, but it is not as sleek as other sleek laptops available at this price point.
On the display, the Lenovo ThinkPad T480 features a 14-inch Full HD IPS touchscreen screen. The display looks promising and it is quite bright and the matte surface does not make it prone to reflections. This makes it easier to work in outdoor conditions. The colours look vivid, though the detailing is a bit soft in our opinion. The touchscreen is smooth and we faced no problem using the touch of this laptop.
Keyboard, Trackpad and Security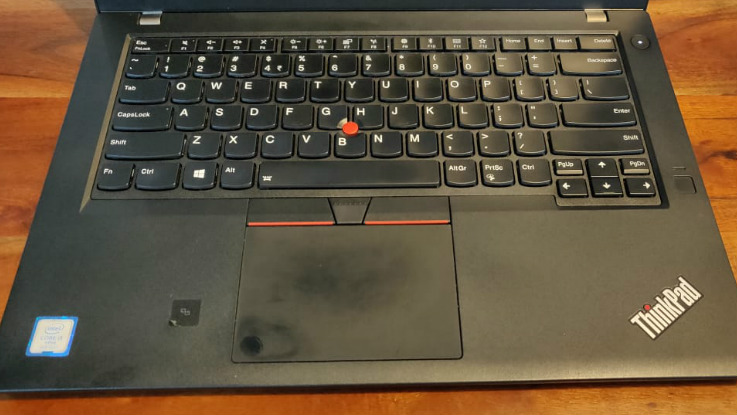 The one thing we loved about this laptop has to be the keyboard. The island-style board comes with three level of backlights, which makes it easier to type when the lights are dim. The key travel is smooth and you will feel the softness while typing, which makes it very much comfortable to use for long typing sessions. The laptop makes a soothing clicking sound and there is a TrackPoint pointing stick, which is a signature move of ThinkPad laptops. The stick is pretty accurate and the textured finish gives a good grip while moving the stick.
Oddly, the company has swapped the Fn and CTRL keys, which makes it difficult to perform certain functions. Most of the time you will end up clicking Fn key instead of the CTRL key while copy, pasting or performing some other functions.
Another area where the laptop stands out is the trackpad. The buttonless touchpad is big enough to use and provides accurate navigations without jumps. The trackpad response well with multitouch gestures like three-finger swipe and more. There are buttons at the top of the trackpad for added convenience.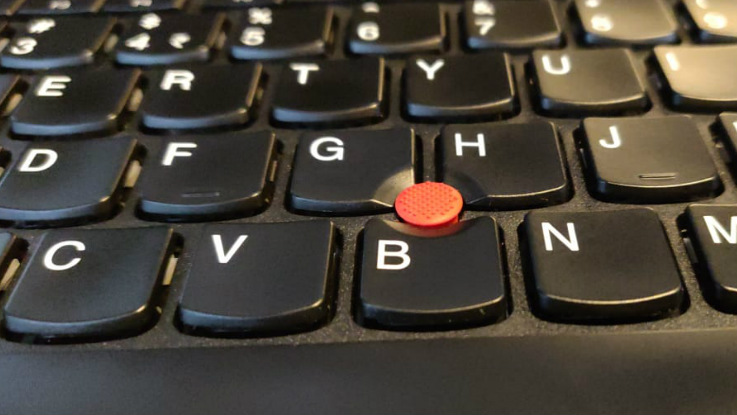 Coming to security, the ThinkPad T480 is designed keeping large enterprises in mind. You get Intel vPro, which makes it easier for remote management. Then there is dTPM encryption for added security option. Then there is a fingerprint sensor, which is quite fast in unlocking the device and IR camera as well. It is good to see that the company has added a host of security features on this laptop.
Performance
The Lenovo ThinkPad T480 is a powerhouse. We got the 8th generation Intel Core i5-835 CPU variant for the review. The laptop comes with an 8GB of RAM and 256GB of PCIe SSD storage. We felt the storage option is slightly lower as compared to its competition, but you can get higher storage at a more expensive price tag. The performance is top notch and best-in-class. Whether be it normal usage or multitasking between 20 tabs in Chrome, the laptop's performance remains the same.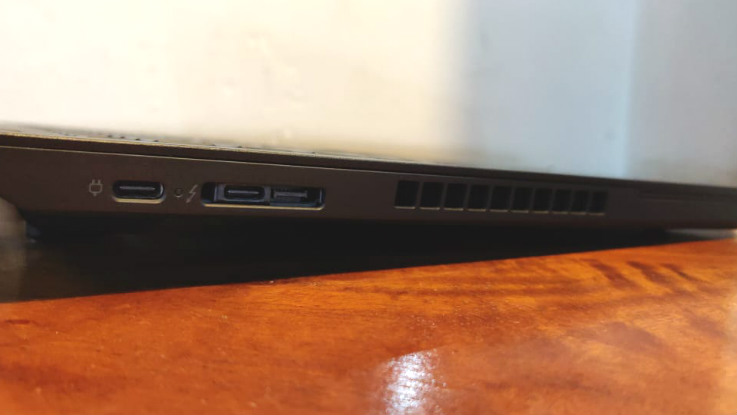 We never experience any kind of lag during our daily performance. On some computing-hungry tasks like using Photoshop for image editing or Adobe Premiere Pro for some video editing, the laptop was able to handle all the heavy tasks without giving up on us. With Intel UHD 620 GPU, you can play some less-graphics intensive games as well, though it is not meant for some hardcore gaming sessions.
Battery
On the battery front, the ThinkPad T480 comes loaded with a 24Whr battery with fast charging support. During our testing period, the laptop gave close to 9 hours of battery life, meaning that it is enough to get you through a workday. However, the company has given you an option for hot-swappable battery, meaning that if you run out of juice, you can simply swap the battery with a 72WHr battery, which is claimed to deliver some really good battery backup.