Lapcare has again come out with a very useful power bank, called Oval. Here is an in-depth review of the power bank.
Advertisement
Pros
Compact design and thus can be easily carried around
Has an attached cable, so no need to carry a separate cable
Can charge two devices at a time
Can charge an average smartphone about three time
Cons
At Rs 1,699 (its MRP), it is a bit costly
Takes a bit long to get charged
There are dozens of power banks out there in the market, in variety of shapes and sizes. However, not all power banks are pocketable due to their shapes. This essentially comes in between their primary task - to charge devices anywhere and anytime. So if a power bank is bulky, you cannot carry it in your pocket like your smartphone.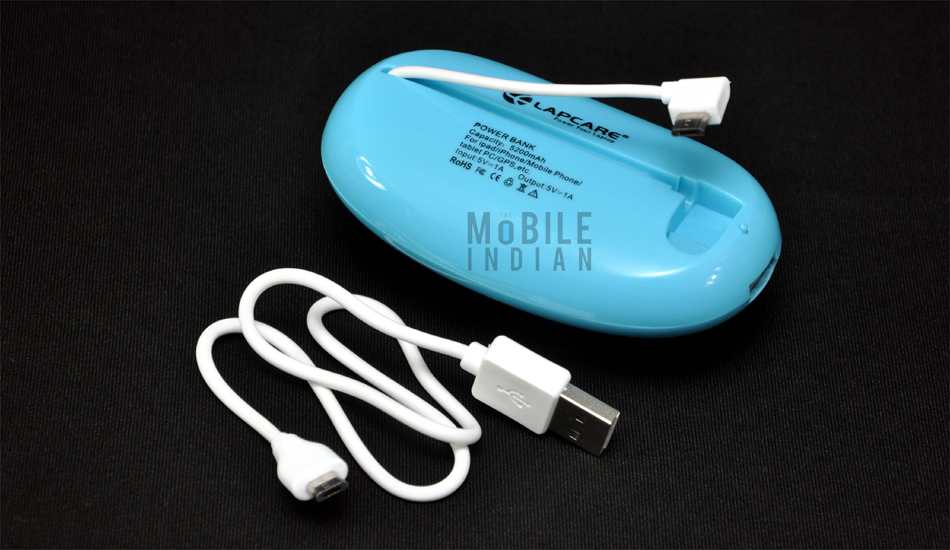 Lapcare, a well known name in PC and smartphone accessory brand, has recently came out with a solution for that - a portable power bank named Oval. The Lapcare Oval, as its name suggests, is oval shaped and looks like a soap and thus can be easily carried around; you can keep it in your trouser's pocket. It has 5200 mAh battery inside and thus claims to charge any device, be it smartphones, tablets, music players, smartwatches, Bluetooth headsets and many more, by up to 4 times. We used the power bank for more than two weeks and here is our findings.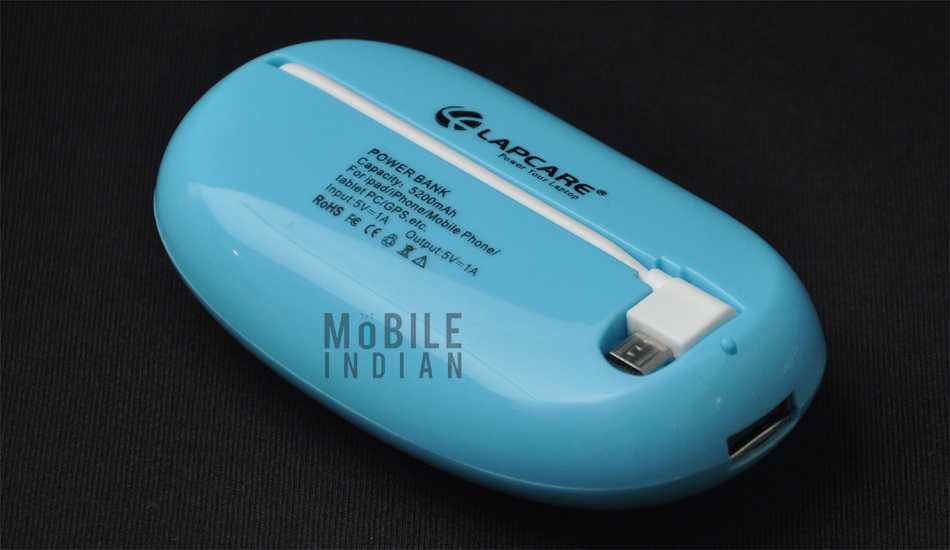 As its name suggest, it comes in oval shape. As per Lapcare, the Oval has non-flammable material. Infact, many of my colleagues confused it with a soap. Note that it comes in black, white, green, pink, yellow and blue colours, and looks quite cute. There are four LED light indicators in the Oval, indicating the remaining charge in the power bank; they also blink while charging. You can charge this power bank via PC/laptop with the supplied micro to male USB cable. You can also use your phone's charger (which has micro USB male pointer) to charge this power bank.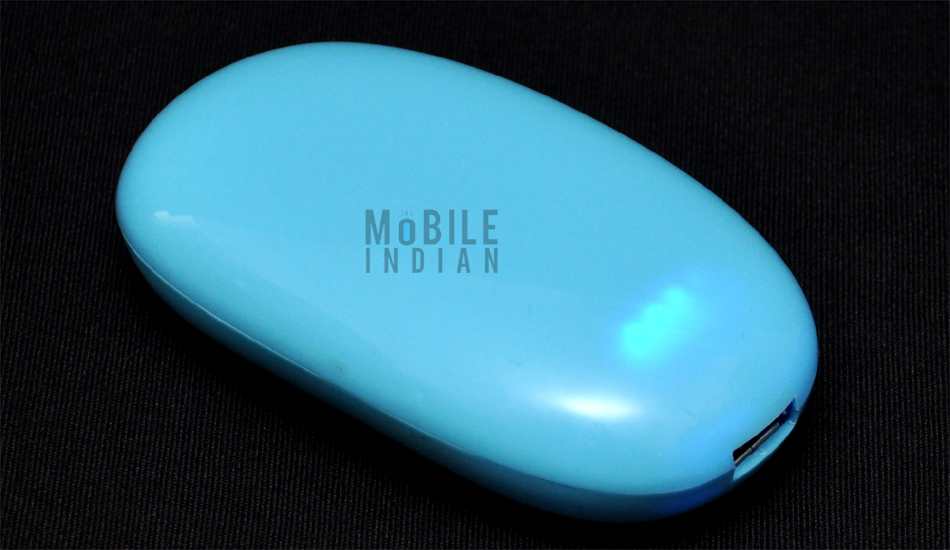 The Oval has a full sized USB port using which you can charge other devices using any USB cable (full sized male to male micro USB cable). There is a non-removable male micro USB cable in the power bank as well, so you need not to carry a charging cable with you to charge other devices.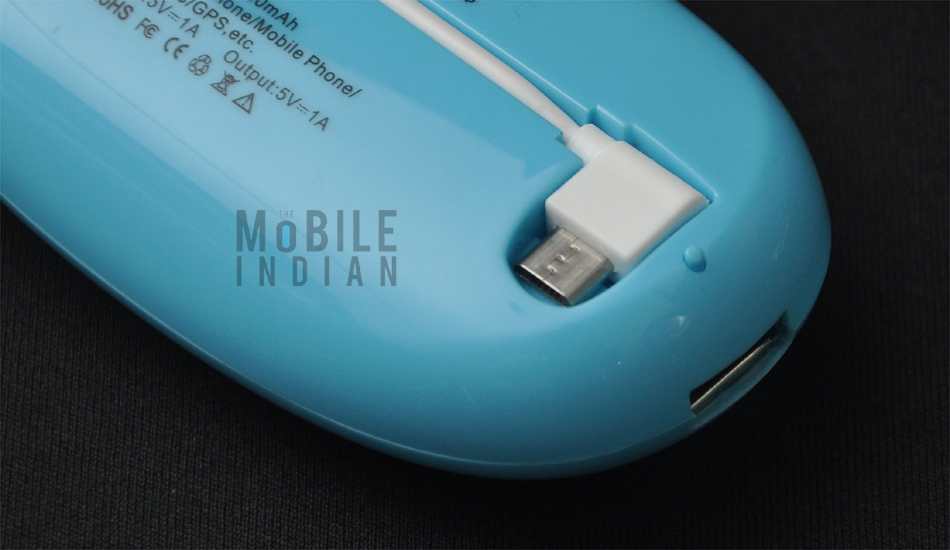 Both its micro USB (input) and full USB ports (output) are of 1 A in nature. So charging the power bank or charging any device with this power bank takes time. It takes about 4-5 hours to get completely charged if you are using your 1A phone charger; so if you charge it using your PC, then it would certainly take some more time.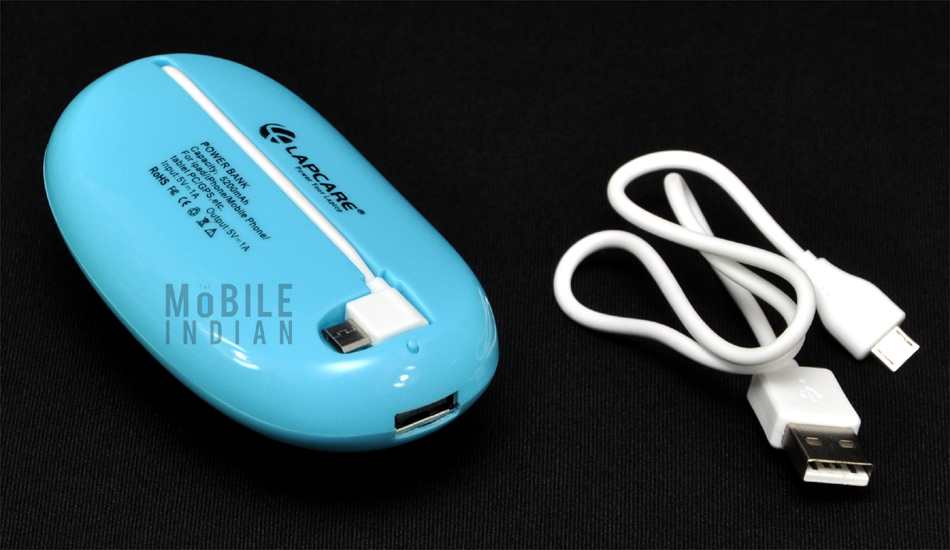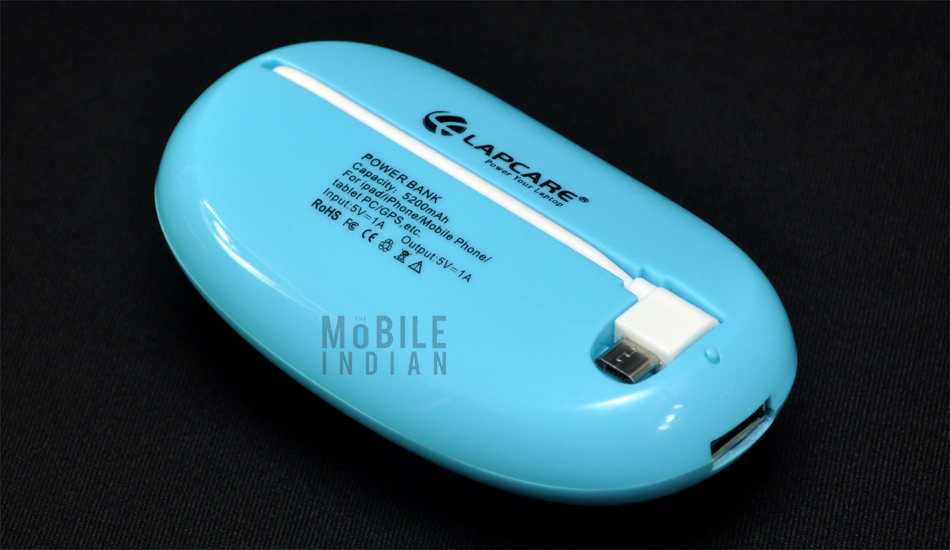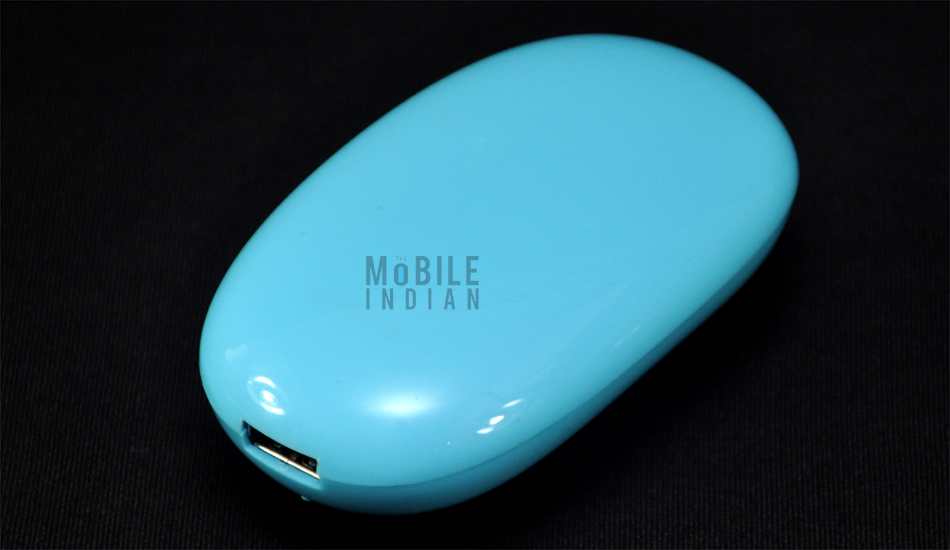 Once charged, it can though hold on to charge for several days (about a week). It can charge two devices simultaneously - one using the attached cable and another using the full sized USB cable. As far as number of devices that you can charge, it all depends on the capacity of the device being charged. In one instance, it could only managed to charge our Asus Transfomer Book to 66 per cent while when it comes to smartphones with less than 2000 mAh battery, expect not more than three full charges.

Images by: Sushil Kumar
Advertisement
Verdict
Owing to its soap like design, the Lapcare Oval is certainly very compact and is an eye-candy. Thus it is quite useful than other bulky power banks which are very difficult to carry. It can comfortably charge two smartphones with less than 2000 mAh battery. The MRP of this power bank is Rs 1,699 at which it is a bit expensive considering there are several other power banks with more than 10000 mAh capacity at the same price range. But products are often offered at a much lower price point than their MRP. So if Lapcare Oval is offered around Rs 1,000, it would definitely be an attractive product.