Intex has a very good year so far. It started the year with a bang by launching the Aqua Octa – one of the first few phones to be launched with Mediatek's octa core processor. Since then, it has been launching several decent handsets and had even roped in Farhan Akhtar as its brand ambassador.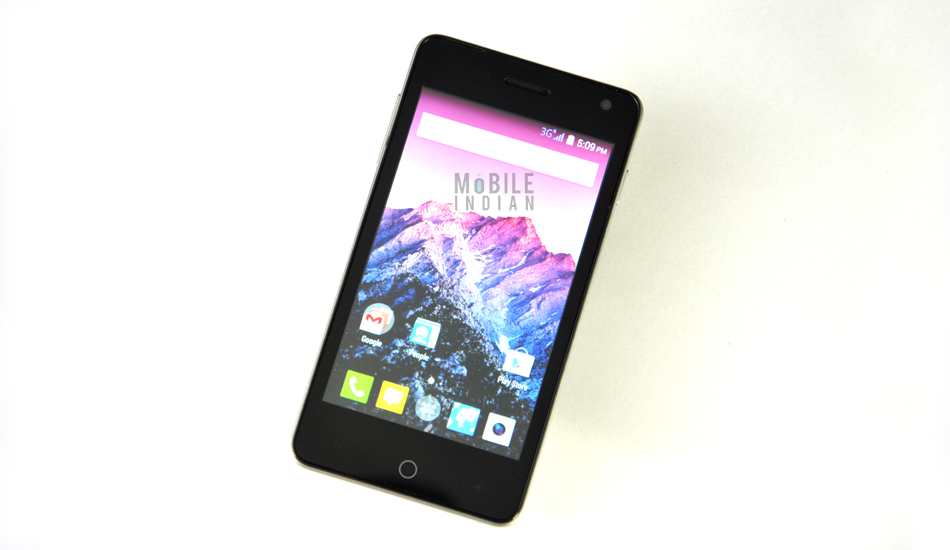 The Intex Aqua Style is its latest addition (it was launched in August). The handset justifies its name with a stylish body and has features that makes it one of the best buys under Rs 7,000. Note that it is retailing around Rs 6,000 at the time of writing.
We are thankful to Intex for offering the phone for a detailed analysis and here is our take on the phone.
Design
Like its brand ambassador, the Intex Aqua Style is indeed stylish. The default back panel of the phone comes with a mosaic pattern which sparkles from various directions. Being a 4 inch handset, it is very easy to operate it in one hand itself and this gives a good grip. The handset also feels quite sturdy with its thick metal side plates. The volume rocker (located in the left panel) and the power button (on right) are made of metal too and thus would last longer than its plastic counterparts.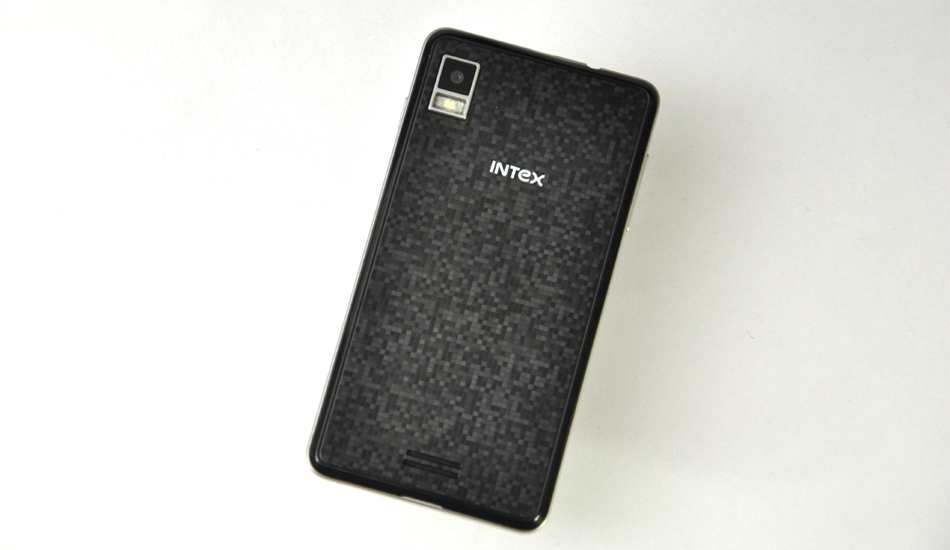 However, the chink in its design is the protruding rear camera unit. Though the design of the camera unit (see picture) is attractive but if you unknowingly drag it in hard surface, you may damage the camera lens. In the review unit, the back panel was also not properly fitting and a slight opening was visible at the the top which could damage the internals. Hopefully, this is an issue with the review unit only.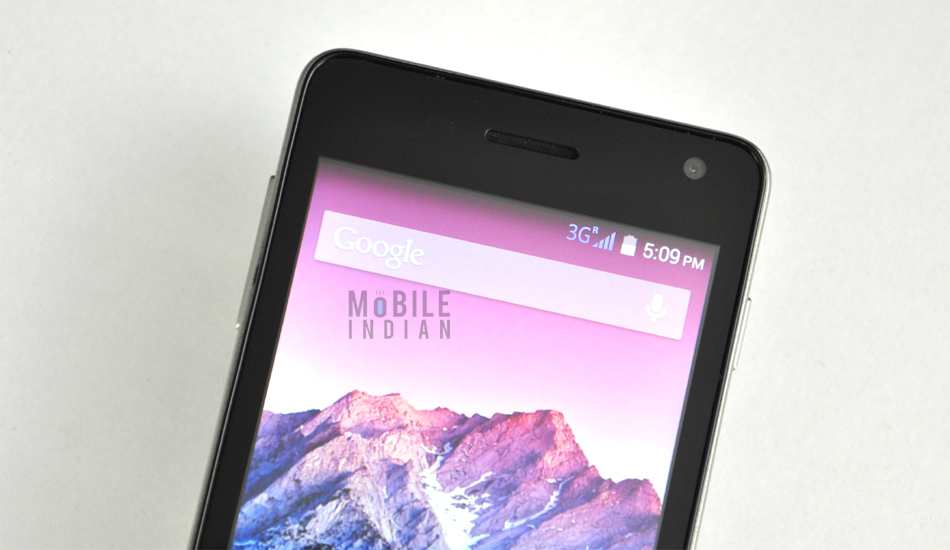 In the Aqua Style, home button – a circle – is placed just below the display. Note that this circle is a soft touch button and not a hardware one as is found in Samsung devices. This button also acts as a charging indicator; while charging it blinks continuously. There are two other touch buttons -Menu and Return – on either side of this circle.
Rating for design: 7/10
Display
The Aqua Style has a 4 inch display with 480×800 pixels resolution. Being an IPS display, it offers good viewing angle. The touch response of the display is also as expected from a capacitive screen. The display though is a finger print magnet. It does not have anti-scratch resistant coating like Gorilla Glass but these two issues can be solved by a screen protector which is becoming a standard accessory for most phones. The display also has just bare minimum brightness for sunny outdoors.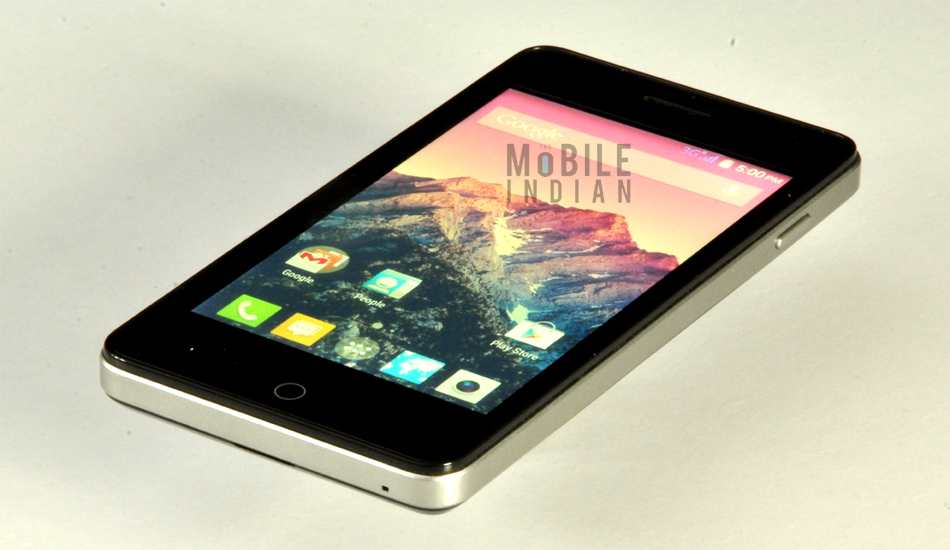 Rating for display: 7/10
OS and Processing Power
The Intex Aqua Style has Android 4.4.2 operating system and thus full marks for the phone for offering the latest Android version. The interface is plain vanilla Android interface which is quite simple to use. The phone do have some pre-installed games and applications but most of which can be uninstalled.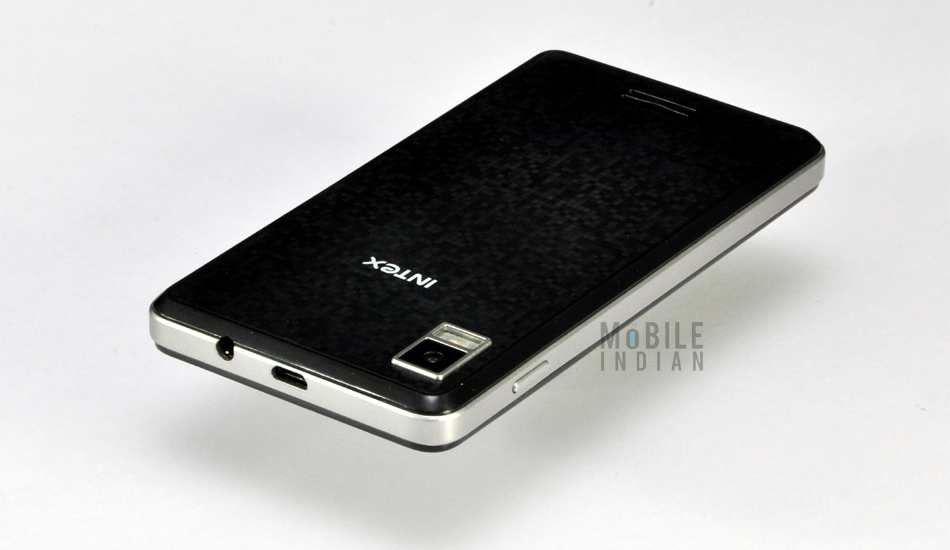 The phone comes armed with 1.3 GHz quad core Mediatek MT6582M processor, Mali 400 MP GPU and 1 GB RAM. Of the total RAM, about 600 MB is always available if you have not opened any task. And the device thus offers a decent performance. It has got Antutu benchmark of 18788 which is quite a good score for a device priced around Rs 6,000. During our review, it managed to open games and apps quite quickly and while multitasking involving few games like Beach Buggy Racing, the phone showed no issues.


The Intex Aqua Style comes with 4 GB of internal storage, which is becoming obsolete even for a device priced at Rs 6,000 as new age device comes with 8 GB or more internal storage as well. Nonetheless, the phone offers about 2 GB of free internal space including 838 of internal storage and 1.75 GB of phone storage. There is a micro SD card slot in the phone too that can accommodate a card of up to 32 GB. It does not accept external storage device like pen drive (via OTG cable) either.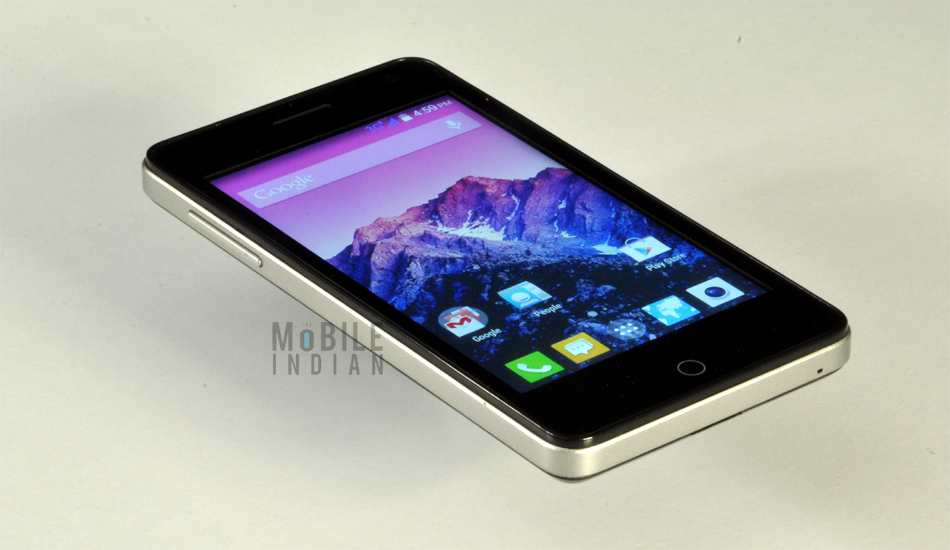 This dual SIM smartphone has WiFi, Bluetooth, and a micro USB port for connectivity. We faced no issues while using the smartphone as far as connectivity is concerned. The volume levels are just enough and you better use an external speaker or headset if you want to enjoy music via this phone.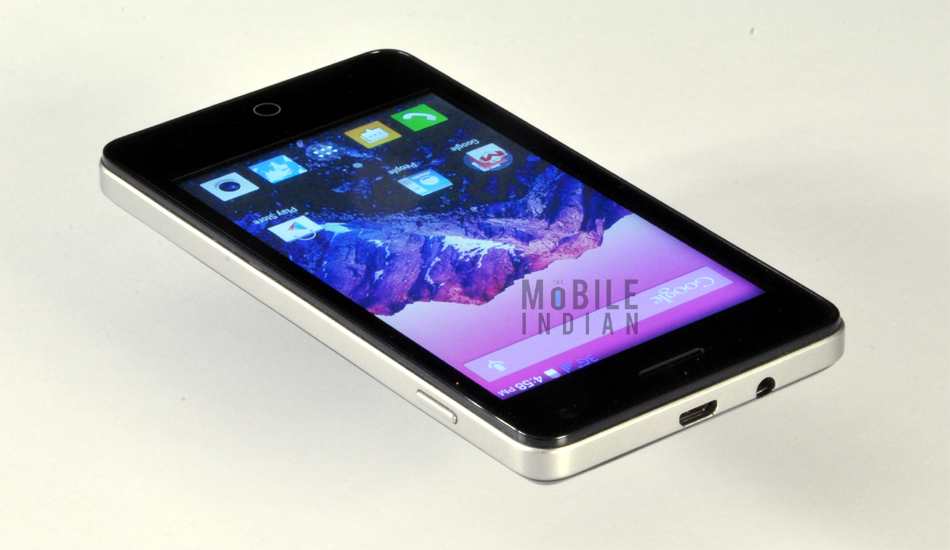 All in all, I was quite satisfied with the performance of Intex Aqua Style. Had it have more internal storage, the Aqua Style would have stand out in the crowd.
Rating for performance: 7/10
Camera
Good things comes at a price so one should not expect a powerful camera in affordable devices. But the bar has now been set very high even for cheap phones with the launch of new age devices. Intex Aqua Style offers a 5 megapixel rear camera and a 2 megapixel front camera. There is an LED light in its rear panel as well.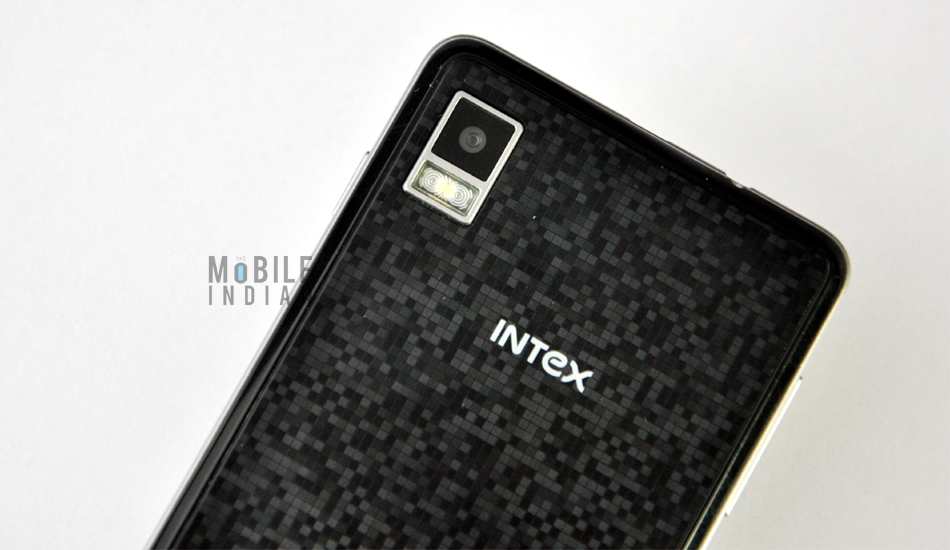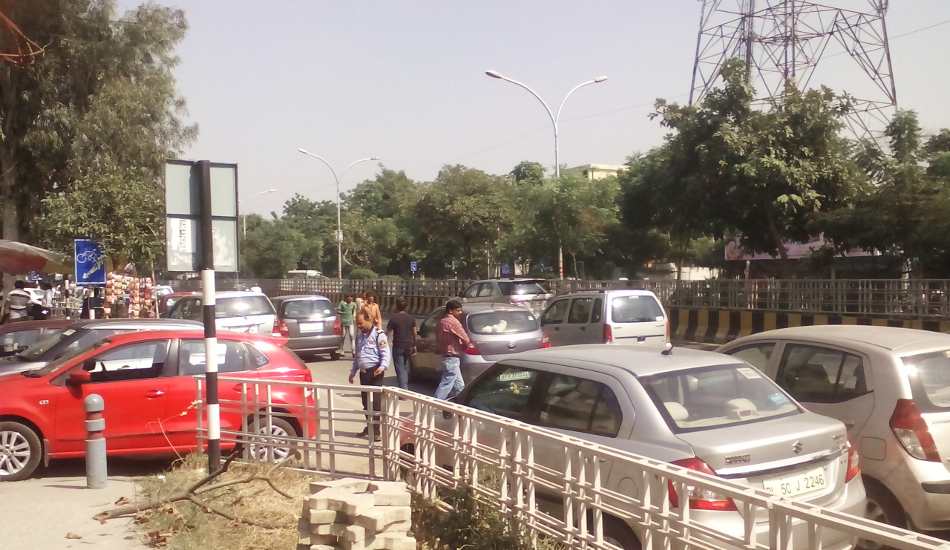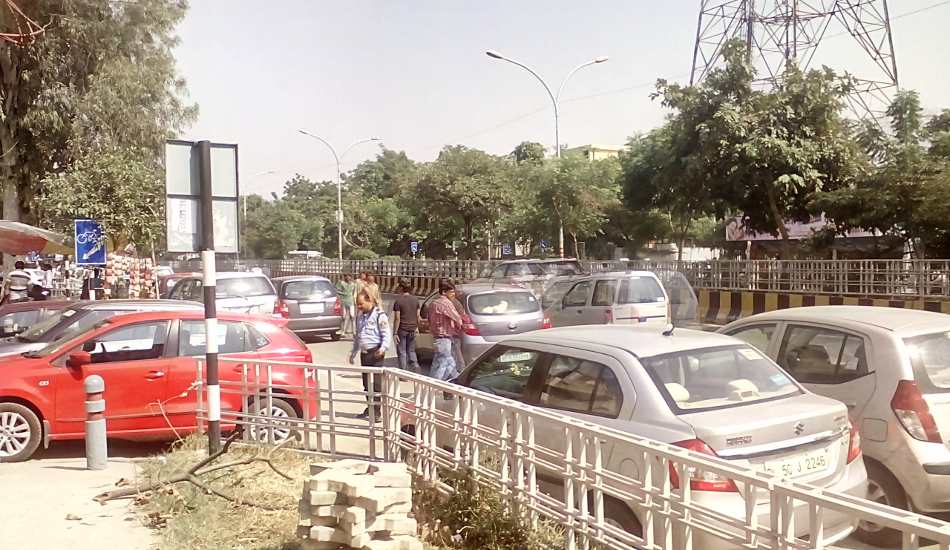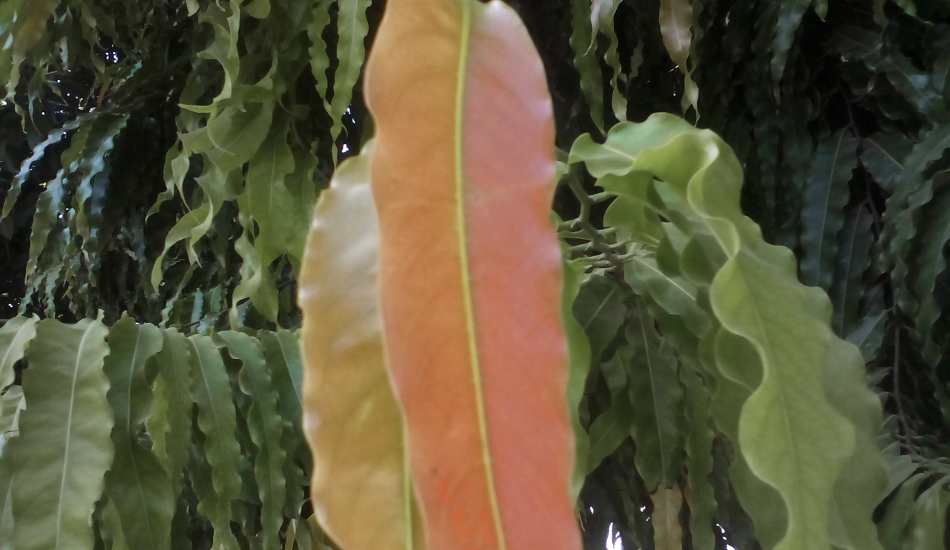 The output of the cameras of Aqua Style can be at best termed as average. Even in bright sunlight it manages to capture dull pictures with little detail. The HDR mode comes as a rescue though while in low light you can use the LED light to brighten up things a bit. The camera also finds it quite difficult to focus on close objects so macro-photography is out of the question.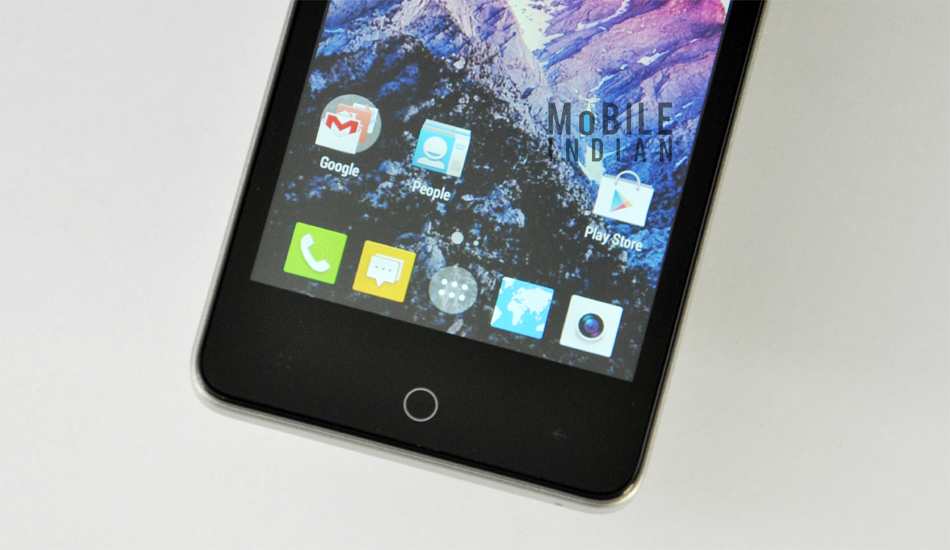 All in all, the Intex Aqua Style doesn't have the camera power to take on Moto E or Redmi 1S.
Battery
The Intex Style 4.0 has a 1400 mAh Li-Ion battery which is quite decent for a 4 inch smartphone. However, the handset doesn't offer back up as it should be. For instance, the handset lost almost 70 per cent charge in just about an hour of usage during which we played games for about an hour with maximum brightness and medium volume and while keeping WiFi on, and watched videos on YouTube for around 20 minutes.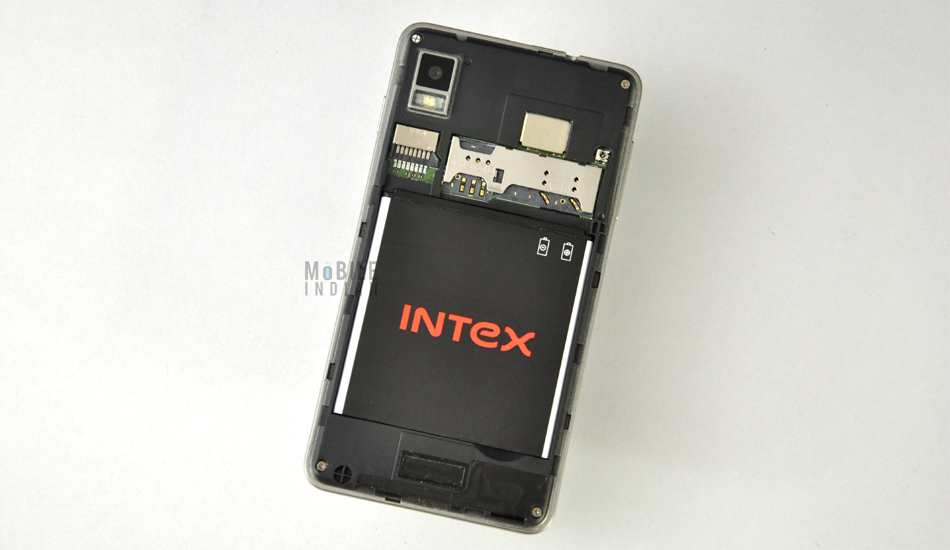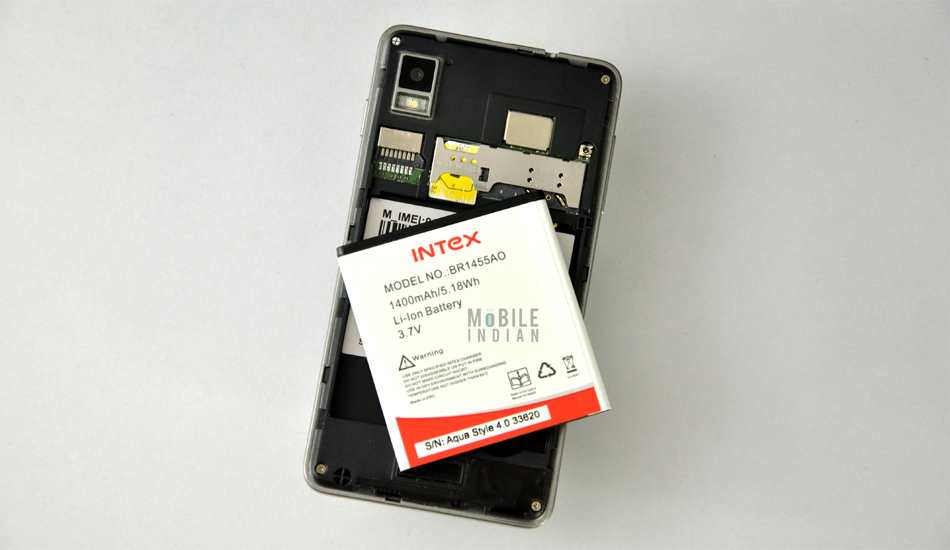 Rating for battery: 5/10
Images by Sushil Kumar