The other day, someone asked me if he could get a handset with a good camera (preferably an 8 megapixel one) for a price of around Rs 8,000. He was not the only one, many of our readers have enquired about such smartphones. Curiously, there are no shortage of such handsets. Karbonn Smart A29, Salora PowerMaxx Z1, iBall Andi 4.5K6, Spice Smart Flo Pace 3 and lot many others come with an 8 megapixel camera and few of them are also available as low as Rs 6,000.


So when I got the Huawei Ascend Y511 for review I was totally surprised as it is now available for around Rs 7,300 but comes with very ordinary features including a just 3 megapixel rear camera. None of its features make it look better from all other handsets available for around the same price, atleast on paper. But as we always advocate, specification and performance are two different things altogether. Many devices with awesome features have come out as cropper in the past while few ordinary looking devices were just outstanding. With this thought in our mind we have started review of this phone and here is what we had found.
Design
The Huawei Ascend Y511 comes in white and black colours only. We have received the black colour handset which has a grey colour back panel. The rear panel is shiny and sparkles under light which definitely gives the device a "not-so-cheap" look. It is not slippery and being a 4-inch device nicely fits into the palm. A metal thread also surrounds the phone's side panels, giving a rich look while protecting its internals.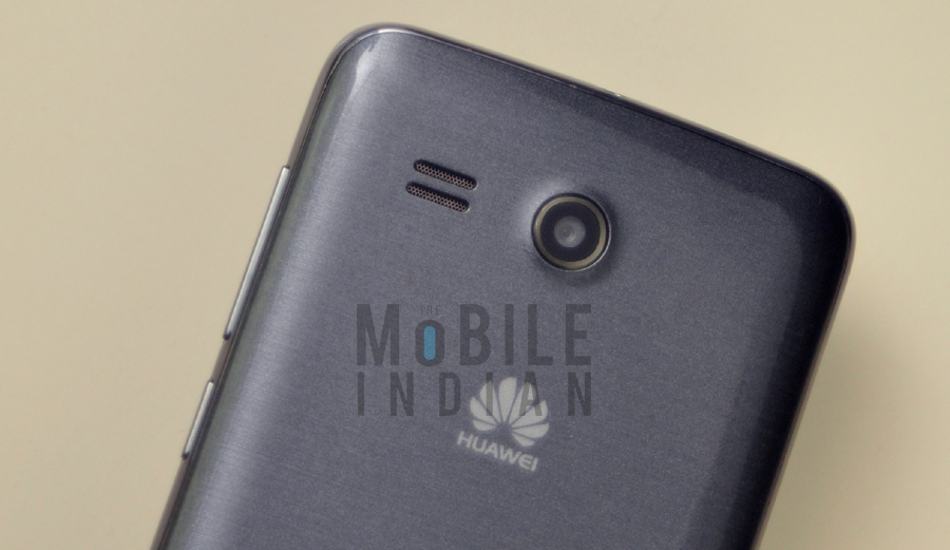 The power and volume rocker is placed side by side in the left hand side with enough space in between. The 3.5 mm jack and the micro USB port are at the top.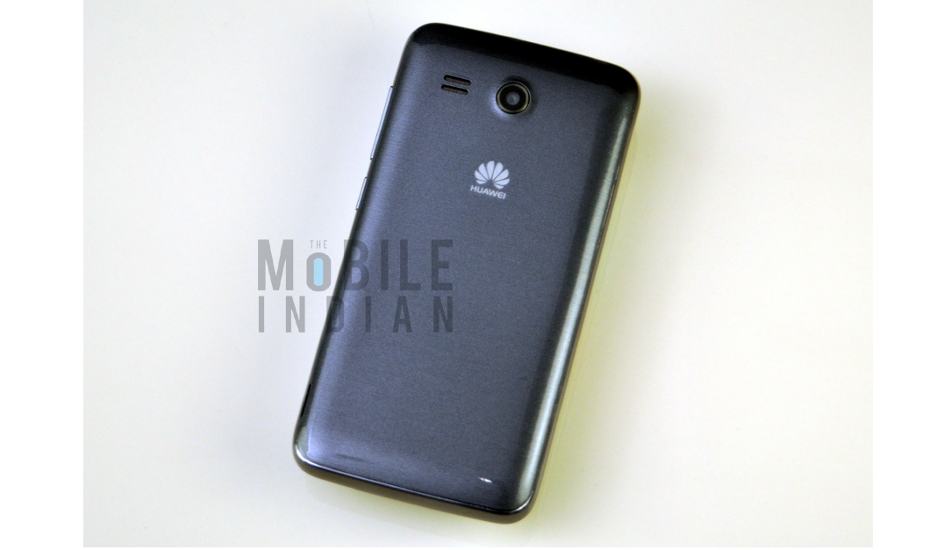 Build wise, the Huawei Ascend Y511 definitely looks decent for a Rs 8,000 device.
Display
The Huawei Ascend Y511 has a 4.5 inch IPS-LCD display. This touchscreen has 480×854 pixels resolution which translates to decent 218 ppi pixel density. Though it does not have HD or even qHD resolution, which becoming common to low cost Android devices, we do not have much grudge against the phone. We are also satisfied with its touchscreen response.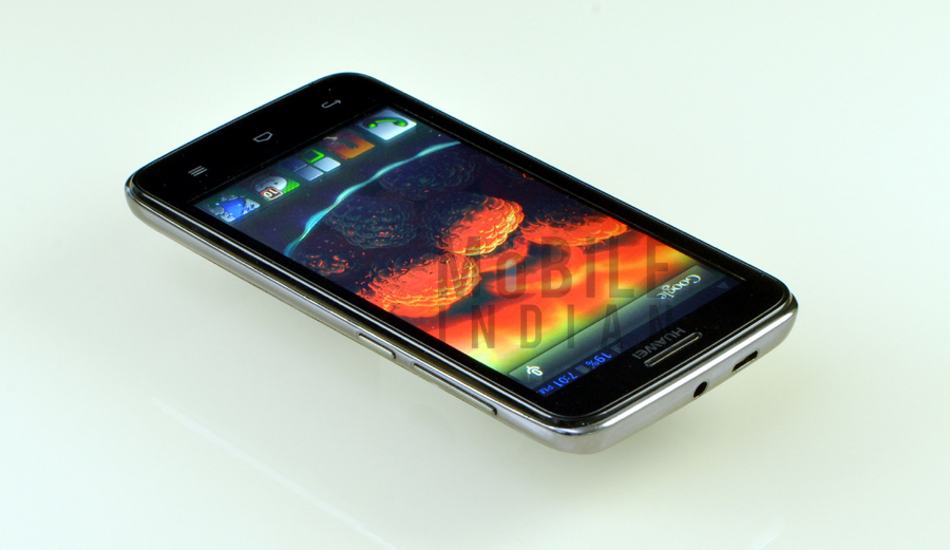 However, brightness levels of the display of Ascend Y511 is not up to the mark. I had to keep the brightness at maximum to operate the phone even indoors. Also the viewing angle of the display is not that wide that makes it quite difficult to see anything while playing racing games which requires you to twist the phone into odd angles.
Battery
The Huawei Ascend Y511 has a 1730 mAh Li-Ion battery. Most of its competitors comes with much smaller battery, around 1300 mAh. As obvious, it did give us very good battery back up. The phone managed to stay for 24 hours quite comfortably with about 1 hour of gaming and half an hour of web browsing and a few minutes of calling. Even if you are a heavy user it could easily stay alive for 12 hours.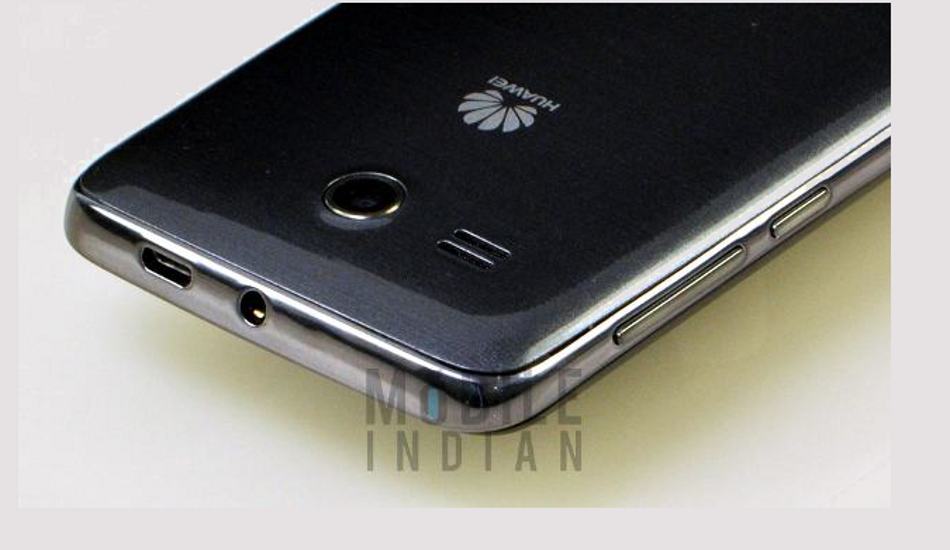 For instance, we kept its display at maximum brightness and switched on WiFi. After that we played games continuously for 45 minutes during which it lost just 8 per cent charge. In another instance, we watched videos on YouTube using WiFi connectivity, keeping brightness at maximum. In this case, in 25 minutes the phone lost 10 per cent charge.
Camera
The Huawei Ascend Y511 comes with a 3 megapixel rear camera and a 0.3 megapixel front camera. Currently, most devices priced around Rs 8,000 has atleast a 5 megapixel rear camera; some even sport an 8 megapixel unit. So it was definitely surprising for us as well to see a 3 megapixel unit. Besides, the phone does not have an LED flash. But there are many devices which captures beautiful images despite having low resolution and many others are fantastic when it comes to low light photography even in the absence of an LED flash.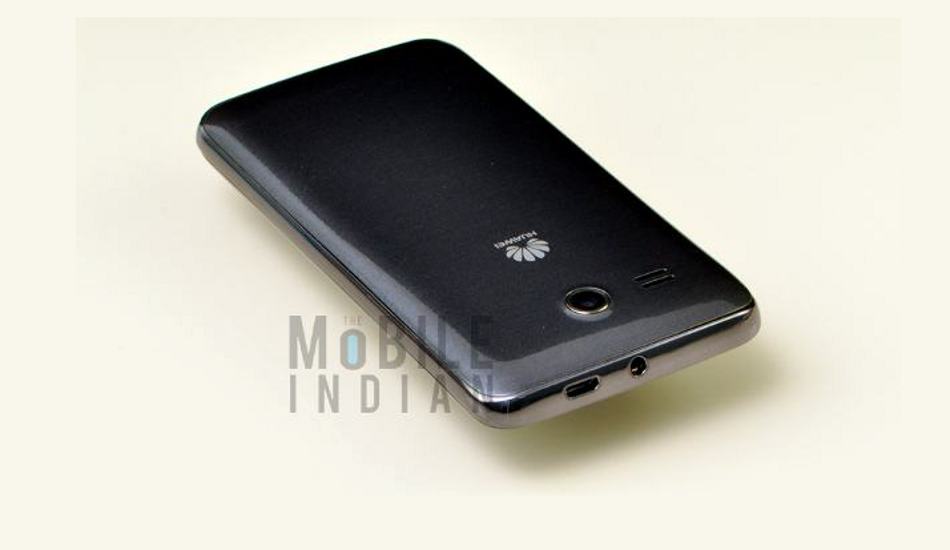 However, Huawei Ascend Y511 did what was obvious. In bright sunlight and well-lit conditions, the 3 megapixel rear camera is quite decent but it is just useless in dim light. In one instance, I tried capturing a picture indoors, just underneath a tube light, but the pictures were just black with few visible elements in it.
Processing capability
The Huawei Ascend Y511 has the Dual-core MTK MT6572 processor with 1.3 GHz speed. It is being assisted by 512 MB RAM, Mali 400 GPU, and Android 4.2.2 operating system. Though it looks mediocre, we never faced any slowdown or hangs in this handset. It comfortably played games like Stick Cricket, Subway Surfer, Danger Dash, Highway Rally etc. Though do not expect it to run Modern Combat 4 but ofcourse even low cost quad core processor phones are at pains to run such high end games.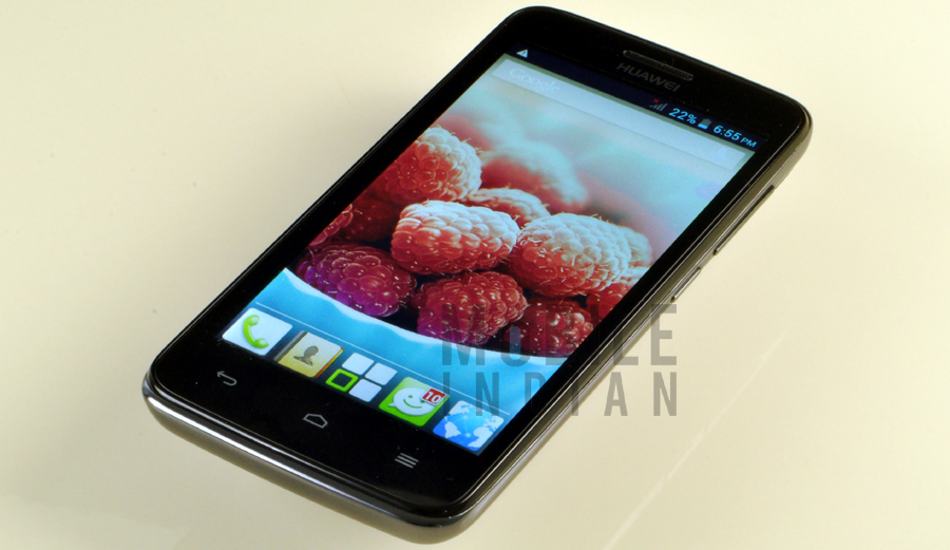 The phone's performance is quite palpable from its benchmark scores as well. On Antutu, it has got 10,888 (we ran the benchmark twice and the other time it gave us 10,858 score).
Other features
The Huawei Ascend Y511 has dual SIM slots. It has got WiFi with hotspot capability and Bluetooth 4.0 as well for connectivity. Besides, there is micro USB 2.0 port in the phone as well for transferring files to and from a personal computer. A notable features of this handset is that it comes with USB internet feature using which you can share a PC's internet with this phone. It has GPS as well.
Related Stories:
How to share PC's inernet with an Android smartphone
The handset has only 4 GB ROM of which only 1.27 is avaialble as internal storage while 1.24 GB is available as phone storage. There is a 32 GB micro SD card slot in the phone too. You should not be complaining about this as most of its competitors too come with identical storage option.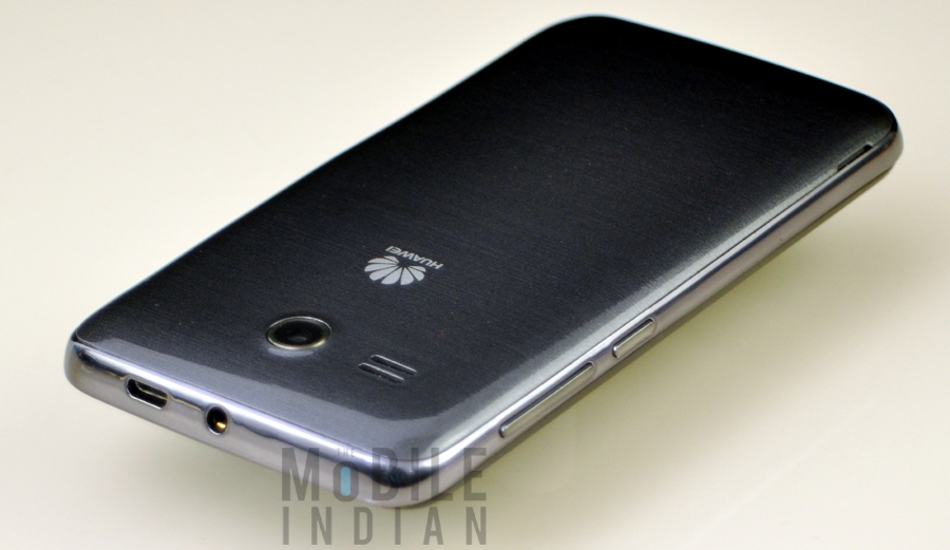 Images by Sushil Kumar