In the last few months, we havebeen reporting about the lack of usable innovation in smartphones and it seemed everything was getting boiled just down to just specification. HTC today, actually did something different with the launch of HTC U11. Yes, on specs U11 is matching, and on some parameters doing even better than everyone else in the market, but this time round it has come up with an innovativefeature that is usable and makes interaction with your smartphone a pleasurable task. We were at theHTC U11 launch had spent some time with the device and here is our first impression of the device.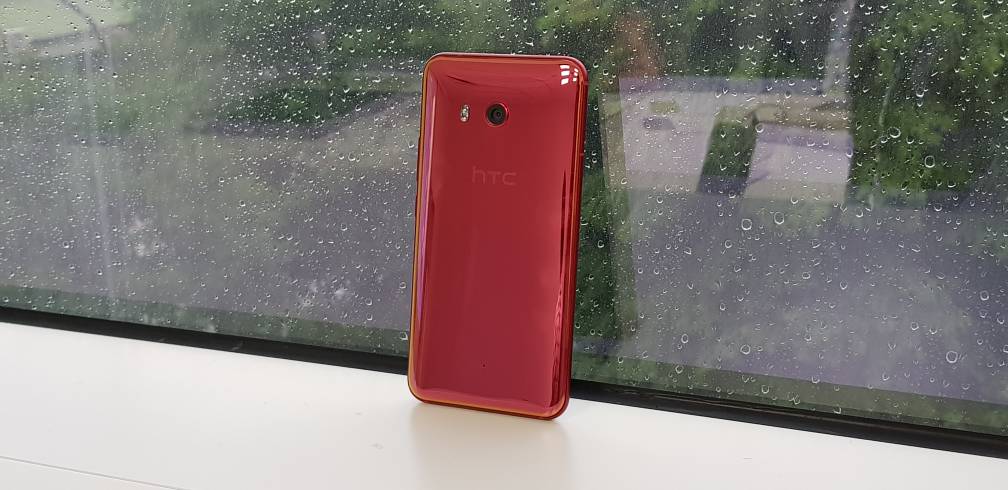 But before we start here is a look at the specs:
HTC U11Specifications:
Size:153.9 x 75.9 x 7.9mm 1;Weight:169g;Display: 5.5 inch, Quad HD (2560 x 1440);Super LCD 5, 3D Corning Gorilla Glass 5; Water, Dust-proof (IP LEVEL): IP67
Operating system:Android™ 7.1 with HTC Sense
Processor:Qualcomm® Snapdragon 835 MobilePlatform, 64-bit octa-core, up to 2.45GHz
Memory:4GB RAM / 64GB storage;6GB RAM / 128GB storage ( India);Expandable: microSD expansion supportsadditional memory cards up to 2TB withFlex Storage (optional cards not included)Rear
Camera:12MP HTC UltraPixel 3 with 1.4μm pixel,UltraSpeed Autofocus,BSI sensor,Optical ImageStabilization (OIS),f/1.7 aperture,Dual LED flash,4K video recording with 3D Audio, Hi-Resstereo recording, and Acoustic Focus
Front Camera:16MP,BSI sensor,Live make-up,Auto Selfie,Selfie Panorama,Full HD 1080p video recording
Sound: HTC USonic with Active Noise Cancellation, HTC BoomSound Hi-Fi edition, 3D Audio recording with 4 microphones
Network:850/900/1900/2100 MHz,HSDPA 42, HSUPA 5.76, 4G LTE (up to 1Gbps, service dependent)
Battery:Capacity: 3000mAh,Quick Charge 3.0
What's different?
Apart from all the functionality that a normal smartphone is expected to bring on the table HTC U 11 comes with a squeeze functionality – HTC Edge Sense. One has to just squeeze the phone to initiate action like getting into the camera app, taking a picture or even openingup your favourite app like WhatsApp or email. Onecan even customise the squeeze gesture.HTC Edge Sense gives you the ability to activate advanced touch and use a"short squeeze" as well as a "squeeze and hold" for even more functionality at yourfingertips. SinceEdge Sense is based on an actual pressure applied to the side of the device, itcan be used in nearly any condition – including while wearing gloves or in weather such assnow or rain that would normally be a challenge with capacitive buttons.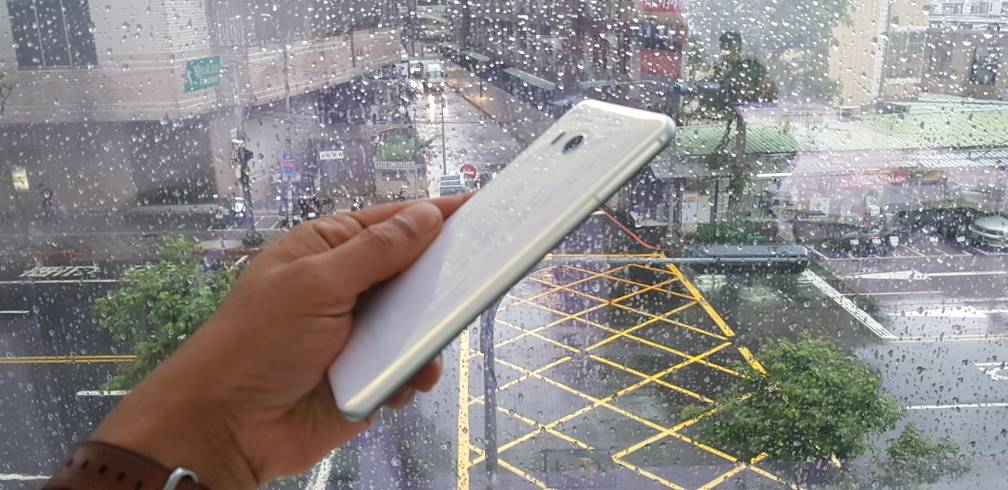 Secondly, HTC didn'ttry to reinvent the wheel and used best assistants in the market to make like of its users simple. It hasGoogle Assistant, the helpfulpersonal assistant powered by Google search and services for finding directions, gettinganswers, managing your tasks, planning your day, and entertainment. In select market will also preload with Amazon Alexa as well.
HTC U11 also has the latest version of HTC USonic, which now combines Active NoiseCancellation with the ability to tune audio to your unique hearing. By leveraging built-inmicrophones on the headset and USB-C data connectivity, USonic earbuds map your innerear with an advanced sonar-like technology and then adapt the sound profile to your uniquebiology. This creates a personal and optimised listening experience with audio shaped specifically for you. Active noise cancellation works in real time and depending on the nearby sound level constantly adjust to it.
In U11, HTC has ditched 3.5 mm audio jack but they have compensated it with Type c to 3.5 mm converter inside the box, which seems to be a decent move but the problem will at one time one can't charge as well listen to the music simultaneously. Unless you use the Bluetooth headset.