HTC in a bid to make photography as simple as possible, has come out with the RE camera.
Advertisement
Pros
User friendly design
Camera can capture lot of details, even slow motion videos
Water proof
Today the market is flooded with DSLRs and camera centric smartphones but what a general user need is a simple tool to capture the moment which the above two types of devices most often fail due to their complexities. HTC in a bid to make photography as simple as possible has come out with the RE camera.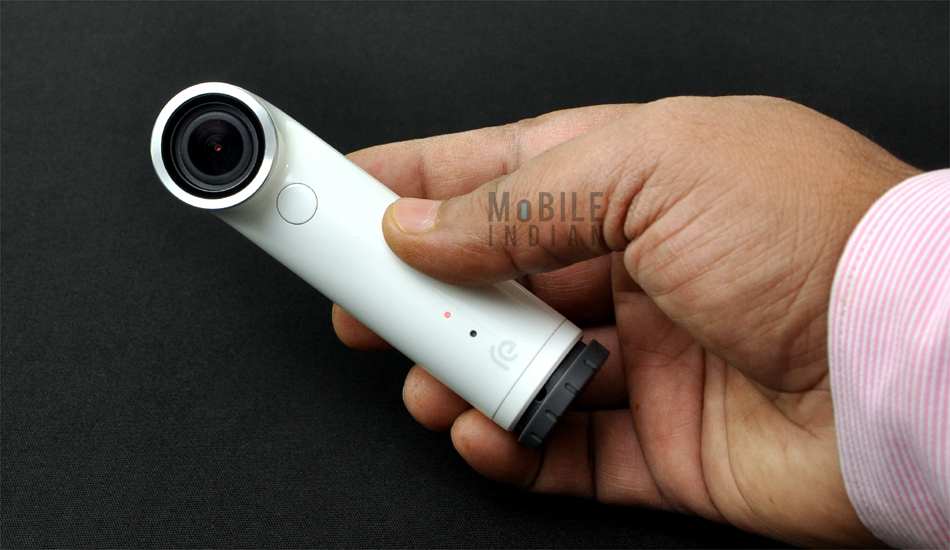 This is a simple point and shoot camera - just press the capture button on RE to click what you want to. But should one spend close to Rs 10,000 to buy this piece of device which resembles a lot like an asthma inhaler?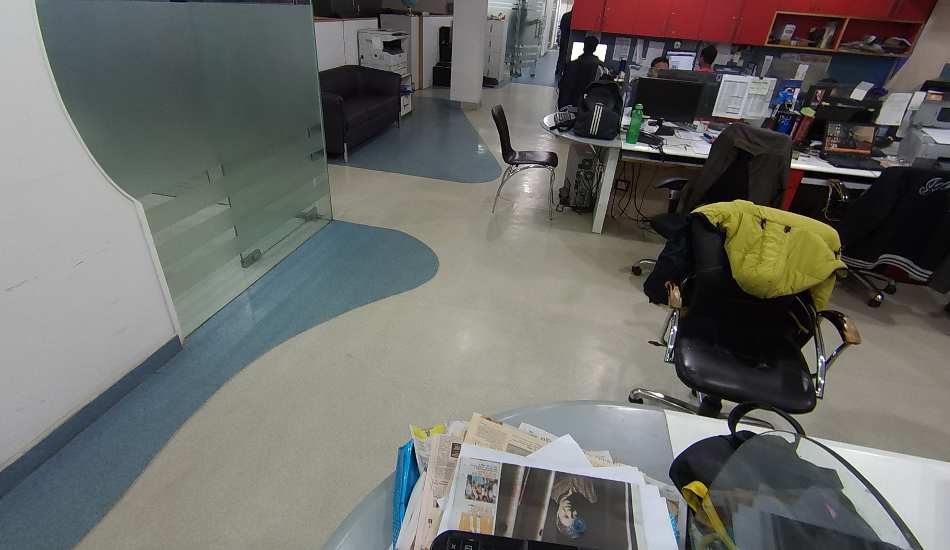 Before I go on explaining its output, let's have a look at its features. The HTC RE camera is a simple instrument with a vertical tube which makes it really easy to handle it. Due to its flat bottom, you can easily keep it standing on any flat surface. HTC also has several stands for the RE camera so that you can fasten it to your bike handle or keep it on the top of your car's dashboard to click pictures/videos on the go.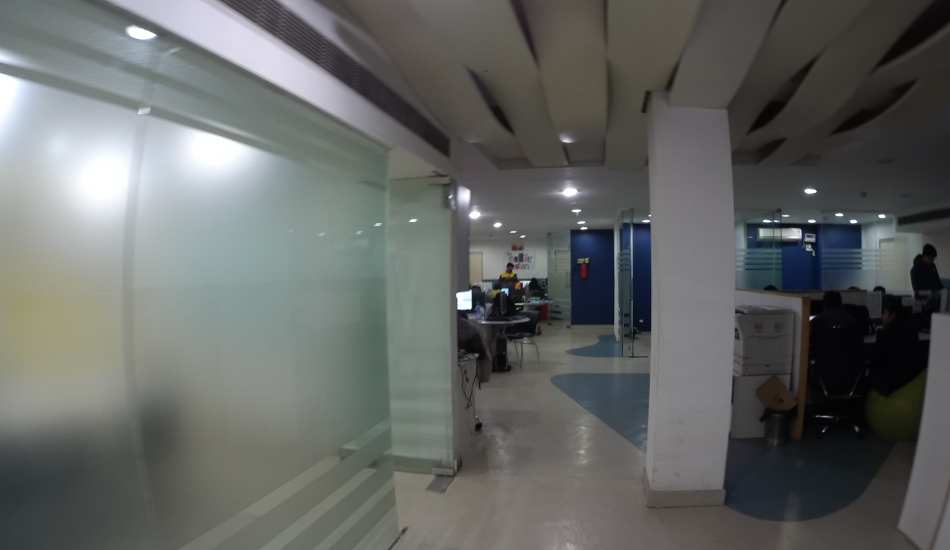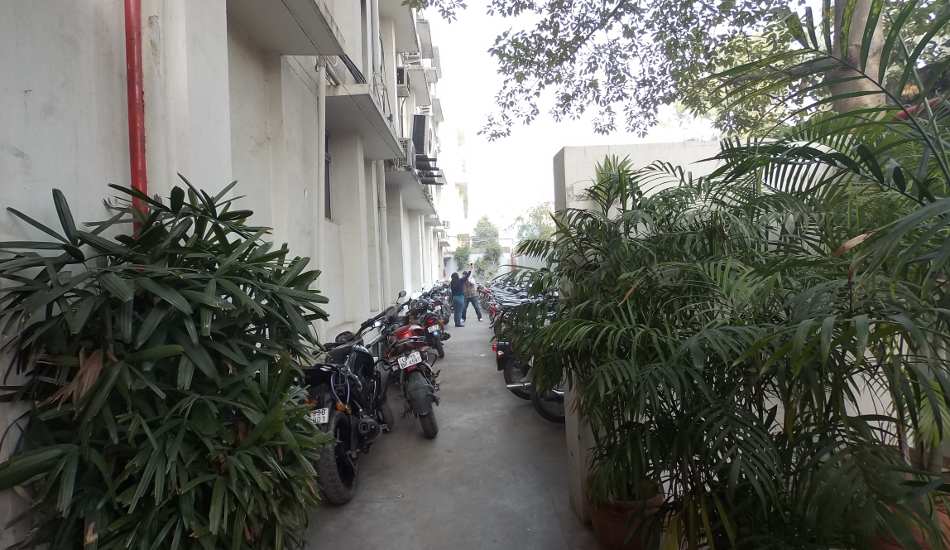 Coming back to the design part, the vertical tube bends down towards the top to accommodate the lens. HTC has done the right thing keeping a big shutter button and that too at just the right place where most will keep the thumb to press the key. There is another key on the opposite side of the bigger button for slow motion videos. Two LED lights are below the same button. The flat surface has the micro SD card slot and the micro USB port.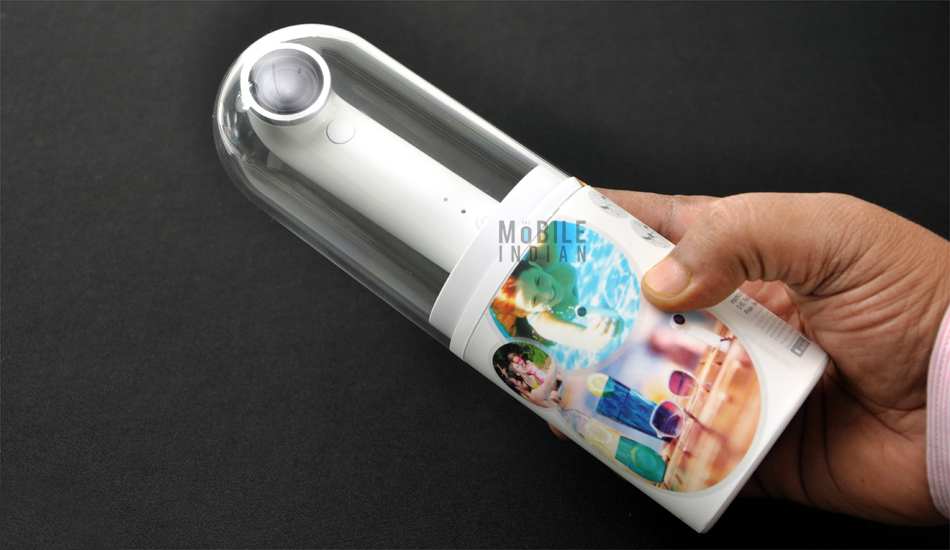 Design wise, the HTC RE is quite comfortable and allows natural gripping. The plastic body isn't slippery either. The RE has also a waterproof construction and can be used up to 1 meter underwater.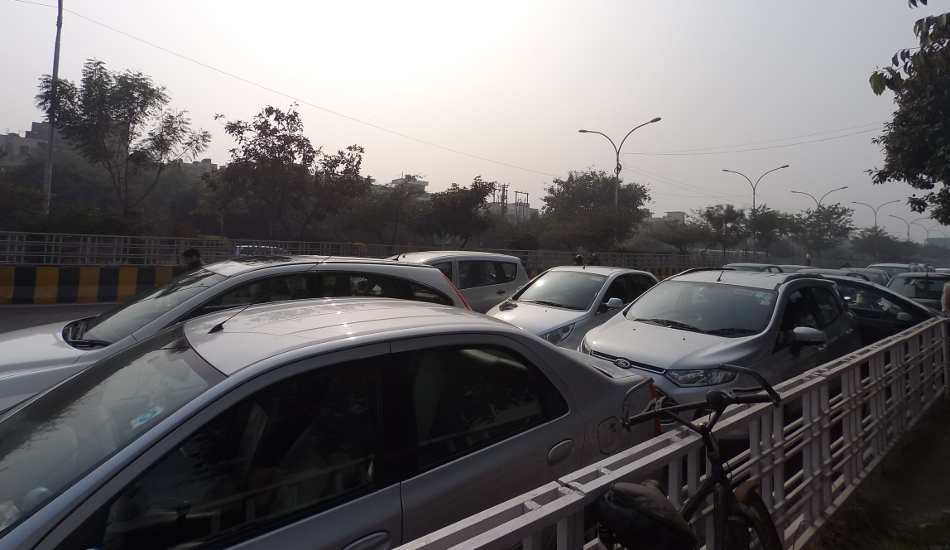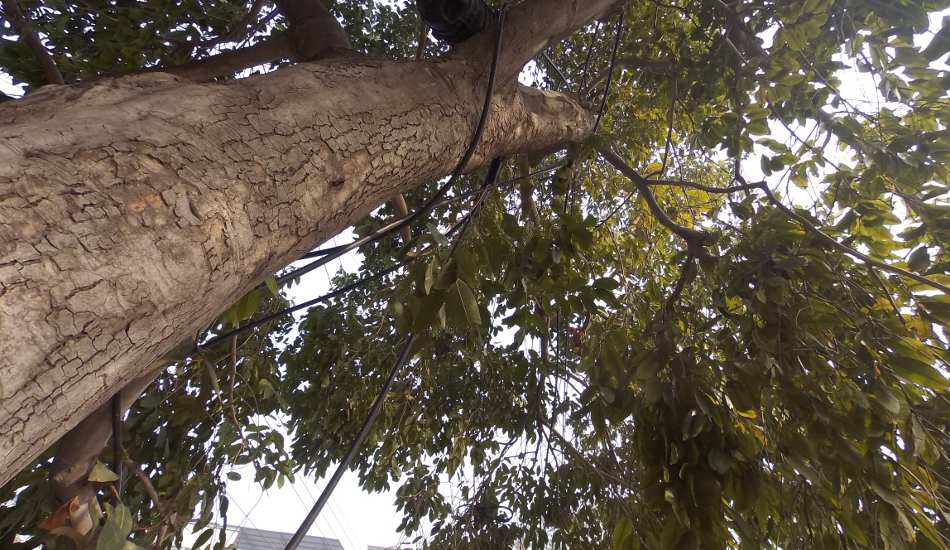 Another cool aspect of the HTC RE is that it has no power button; it gets activated as soon as you pick it up. Thus you don't need to unlock your smartphone and then open the camera to capture a picture (that's why I said it the simplest camera just in the beginning itself).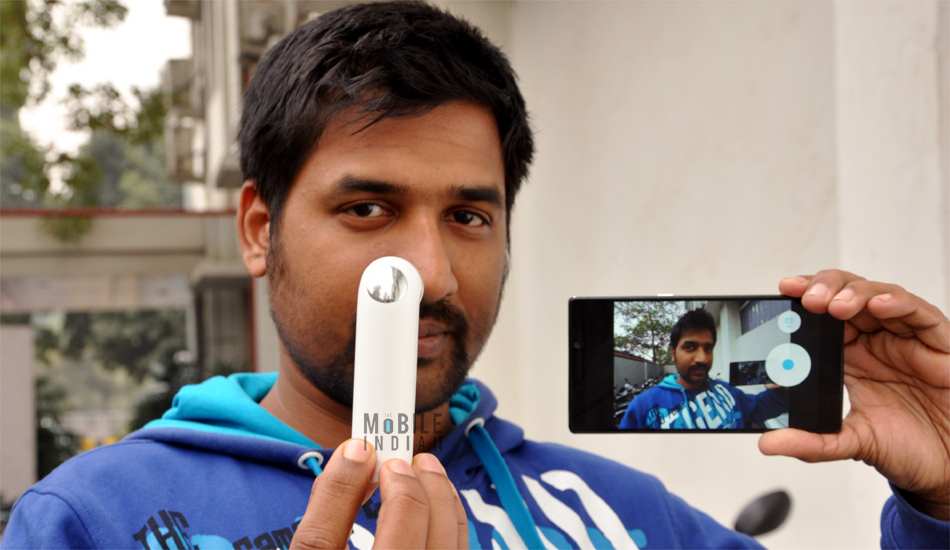 So clearly, the HTC RE is well designed but the problem lies in its output. True, the camera has high resolution of up to 16 megapixel but it essentially is a fixed focus unit so you need a lot of practice before you could get a hang of it to capture the best shot. The best thing to do, is capture a lot of snaps. You should also use your phone as a viewfinder to check what you are capturing.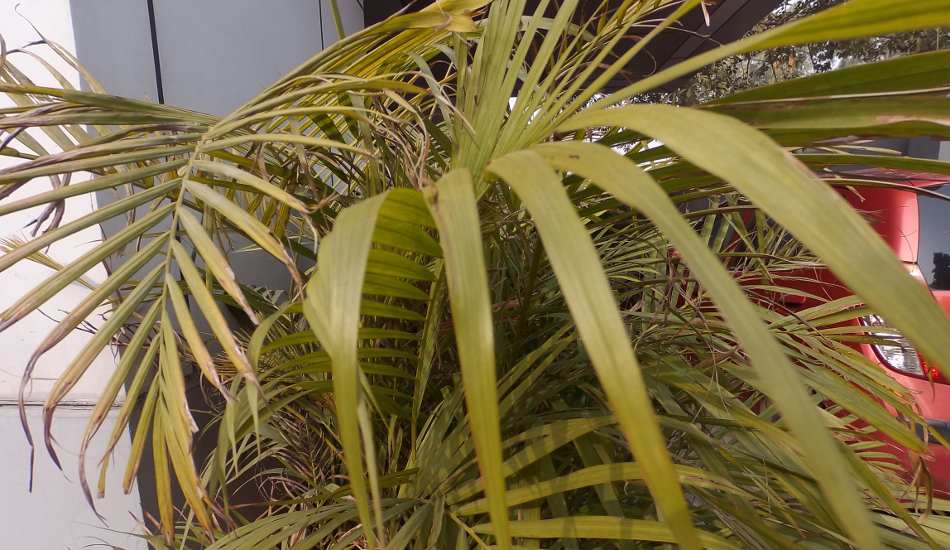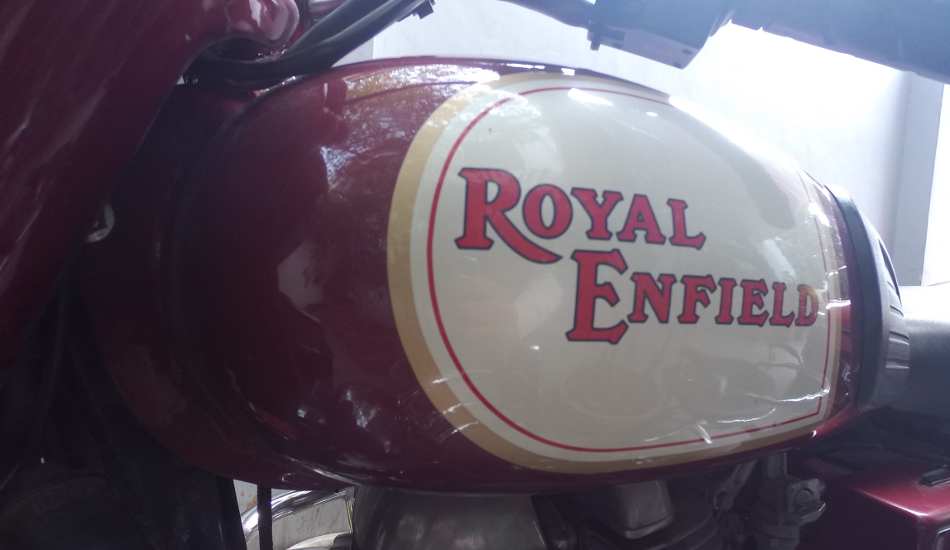 The HTC RE can be connected with both Android (4.3 and above versions) and iOS (7 & 8 versions) devices via WiFi Direct and Bluetooth 4.0 and above. You have to download and install the RE app on your phone/tablet from the respective app stores, to use it. Once connected, it gets easily connected without a fuss. You just need to point the lens of the RE and press the capture button.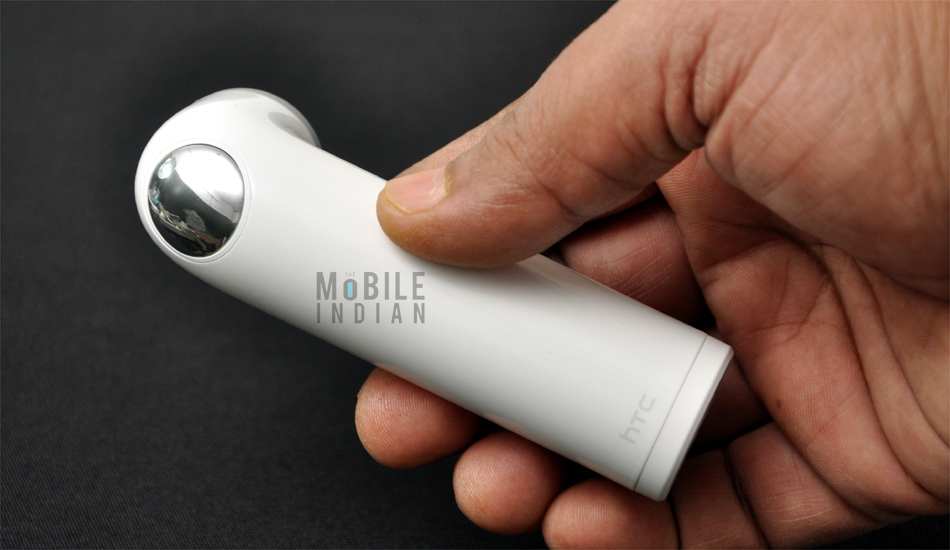 Sadly, the RE has no burst mode. A long press on the shutter key, will activate the video mode while a quick press captures an image. Also, the RE has 146 degree wide viewing angle. You need to deactivate this from the settings (of RE app) to capture the natural image.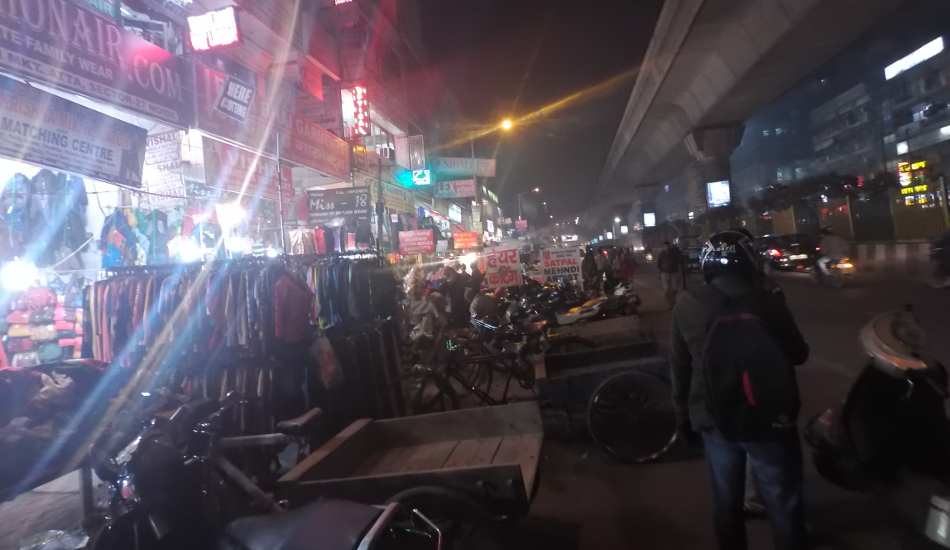 The ½.3 inch Sony CMOS sensor bearing HTC RE, as I said above, can capture images with up to 16 megapixel. It can also capture full HD videos in 30 FPS. It has video stabilisation feature as well and you can use your phone to get location data.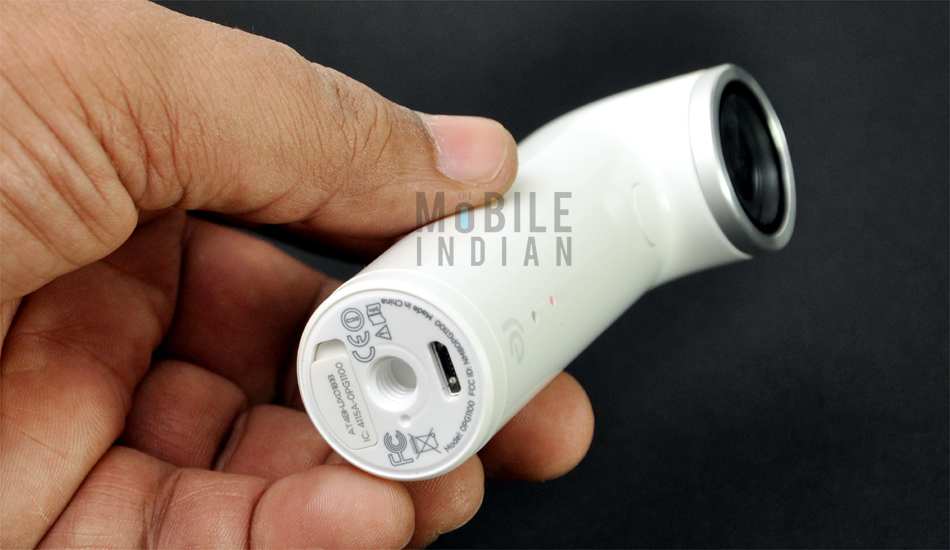 During our review, the fixed focus RE camera naturally failed to capture moving objects and a slight movement of your hand will also ruin the images. The camera though managed to capture plenty of details and accurate colour. The best part of the RE camera is the swiftness with which it captures the images. Also, it can be used to capture images from critical angles that cannot be imagined from a DSLR or a smartphone - it all depends on your creativity. It also does an appreciable job in recording full HD videos and ultra slow motion videos.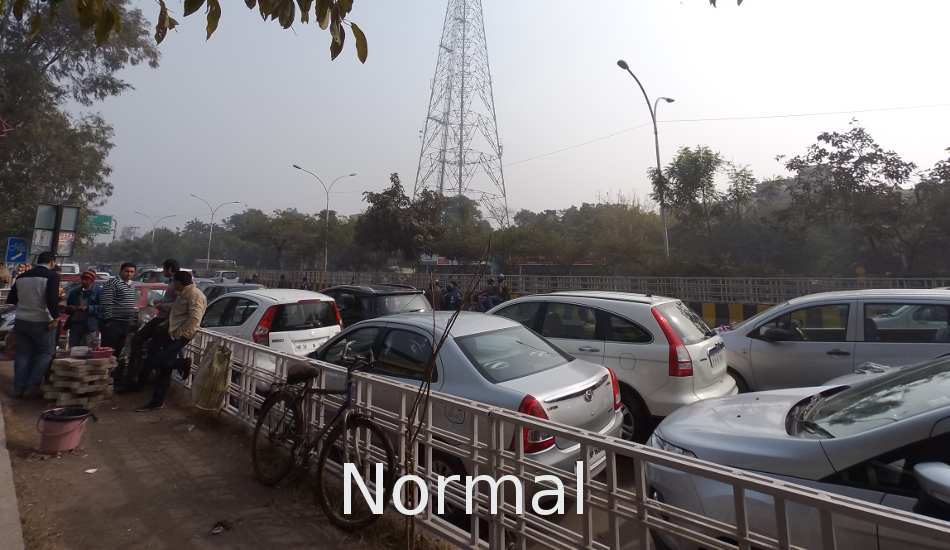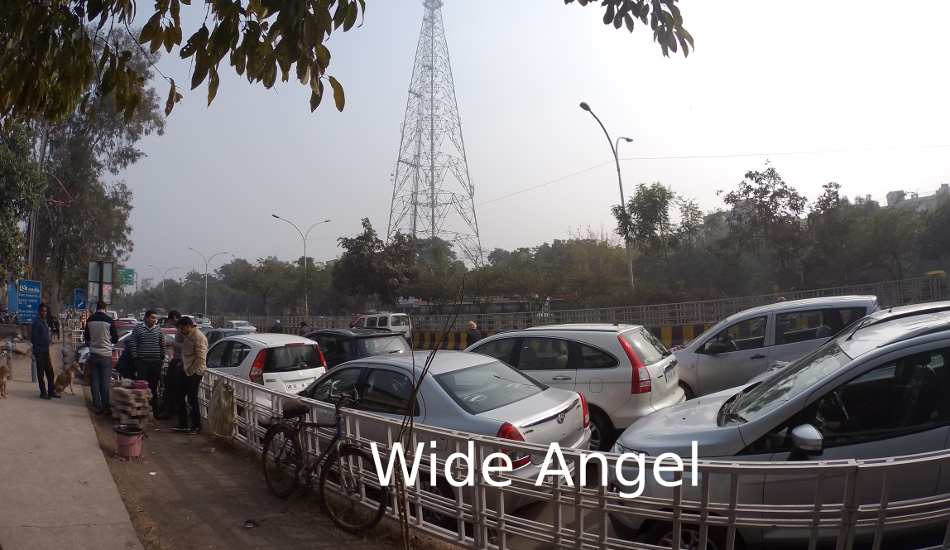 To check the slow motion video sample, click here.


To check the full HD video captured via HTC RE, click here.
Advertisement
Verdict
The HTC RE is a simply fun to use camera. Ofcourse it cannot replace DSLRs or point-to-shoot cameras or the best camera smartphones available these days. But it is creative and a unique device.