HTC is one of the most trusted brands, especially when it comes to mid and high range devices. However, HTC shied away till now from launching budget devices. This resulted in HTC losing a big chunk of the Indian handset market which is now being dominated by Chinese and Indian brands.
But finally HTC woke up from its long slumber and launched its Desire 526G+ – perhaps its first noticeable devices in a couple of year (in terms of Indian market) on which the company could bank on to make an entry into the budget smartphone segment.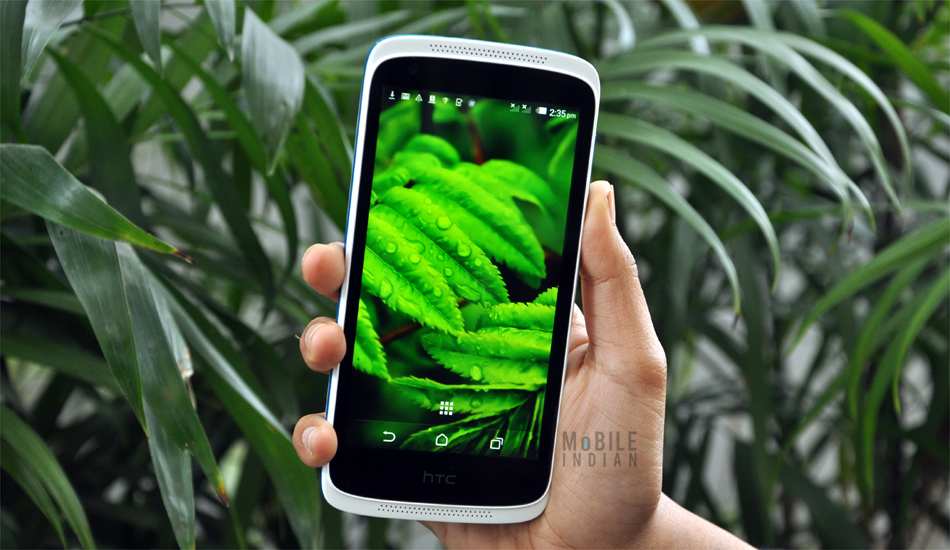 Not that the HTC Desire 526G+ is the most decorated handset in the sub-Rs 15,000 segment but it certainly has one of the best combination of features and looks and on top of that the brand value.
Here is our first hand impression of the HTC Desire 526G+ that will make it clear why we are so enthusiastic about the phone.
Design
HTC has always impressed me with its smartphone designs and I was not surprised to see the Desire 526G+ which is undoubtedly one of the best looking phones in this segment. Though it doesn't have metallic body or a rubberised finish (which I prefer the most) but it looks trendy and cute. Its plastic back panel has glossy finish, giving it a sparkling look, and what more, it isn't slippery. But, may be in summers it might be a bit slippery.
It comes in white and black colours; though I haven't seen the black variant, but I can certainly say for sure that you won't regret buying the white version which has blue band on its side panels and around the rear camera module that gives the best contrast to the white body.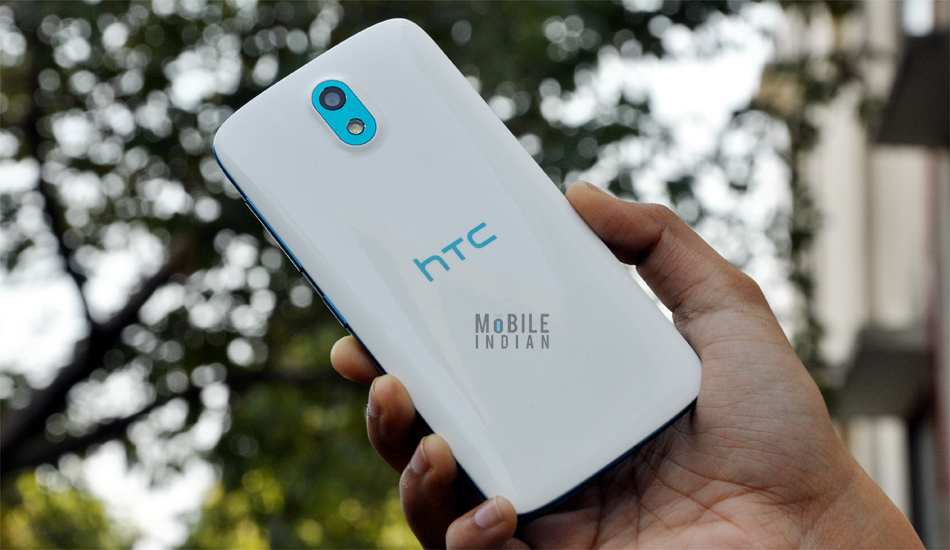 The plastic used for the body feels great in hand and it fits the palm nicely and the phone feels quite sturdy as well. As you can see in its pictures, the HTC Desire 526G+ looks completely different from its competitors and most importantly- doesn't look cheap.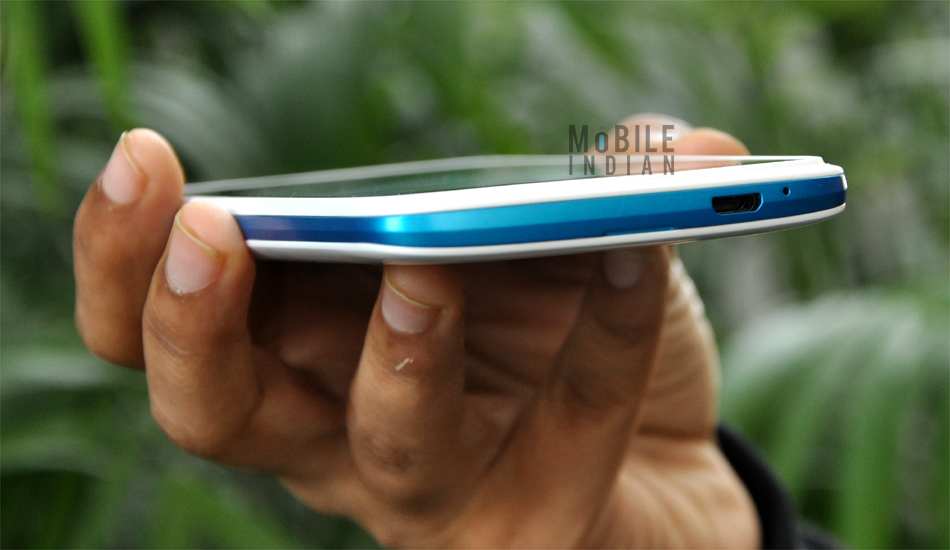 Another aspect that I love about HTC handsets is the dual front speakers; since speakers at the bottom often gets blocked while playing games and watching movies.
There are two micro SIM slots under the back panel along with a micro SD card slot. The 3.5 mm jack is at the top while the micro USB port is at the bottom panel along with a tiny microphone hole.
Display
The Desire 526G+ offers a 4.7 inch screen with qHD (540×960 pixels) resolution which on paper isn't that attractive. It should have high definition resolution at least which would have been a huge plus for the phone. However it is not the case to be. But in our first interaction, I wasn't that dissatisfied with the display of Desire 526G+. I loved the overall output and brightness and most importantly the touch response.


But I will like to revise this comment after reviewing it for some other day and in different lighting conditions.
Interface
This is another area where the HTC smartphones continue to impress. Ofcourse I was a bit disappointed to see the older Android 4.4 KitKat version in the Desire 526G+ which most likely It will get the latest Android 5.0 update later on but one must not forget that on previous occasions HTC had a poor track record of releasing updates. However, I must underline here that HTC Sense interface with Blinkfeed feature is one of the most adorable UI to have.


If you are unaware of the HTC Sense's interface, you can head to HTC's website to explore it or wait for few more days; I will detail it during the in-depth review of the HTC Desire 526G+.
Camera
The HTC Desire 526G+ offers an 8 megapixel rear camera and a 2 megapixel front camera. Though HTC's phones are always equated with great camera phones but considering the price, I wasn't that enthusiastic about camera capabilities of this handset. It has the regular camera features as well like panorama, beauty face, etc.


We will soon review its camera quality in-depth in different lighting, so till then you must keep patient (better subscribe to our Newsletter if you don't want to miss out on important news, check the home page's right panel for the same).
Other features
The HTC Desire 526G+ looks terrific with the 1.7 GHz Mediatek MT6592 octa core processor, Mali 450 GPU and 1 GB RAM. I didn't have chance to play high end games but it was quite fluid during the interaction, managing to open and close regular apps quite quickly. On Antutu benchmark, it managed to get a great score of 32913. But as most of you know, benchmark scores cannot be always reliable. So ofcourse we will do plenty of gaming and multitasking on the phone in coming days and you will get to know the true capacity of Desire 526G+ in the coming days.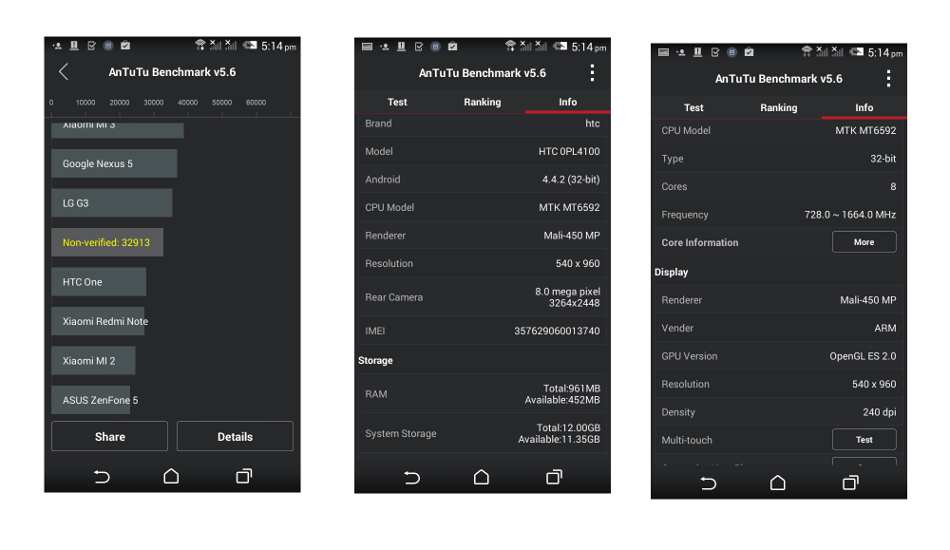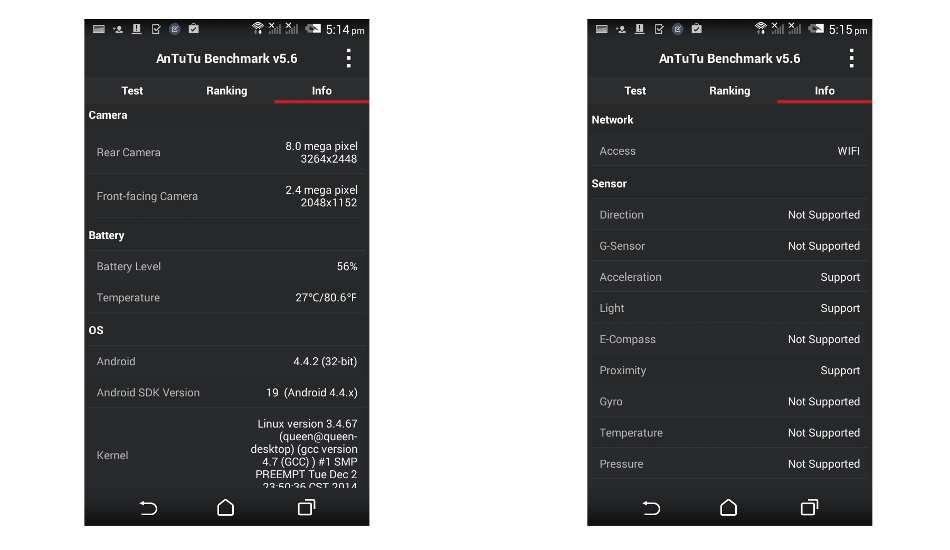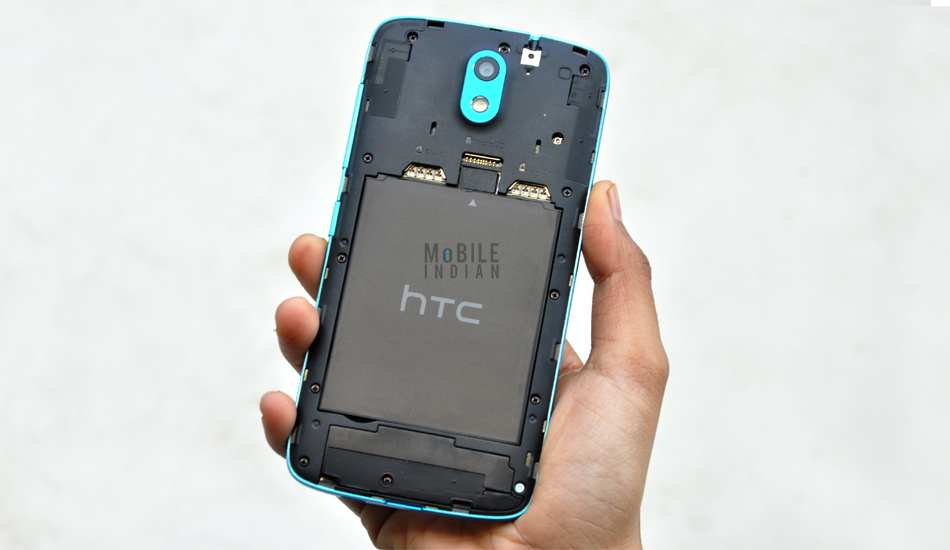 It comes with decent 8 GB and 16 GB storage, even both the versions have a 32 GB micro SD card slot.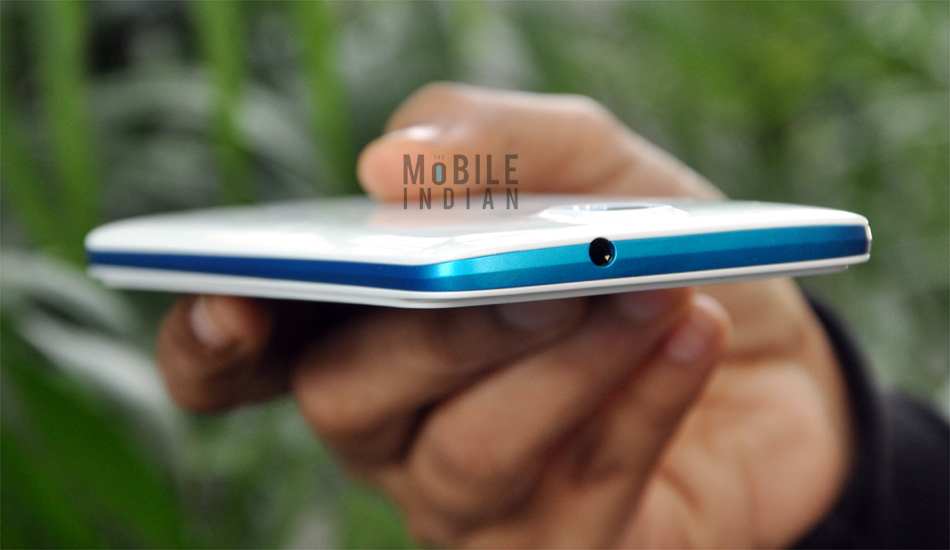 Connectivity wise too the Desire 526G+ looks decent with dual SIM (micro SIM), 3G, Bluetooth, GPS and WiFi.