Gionee Elife S7 First Cut: At Rs 24,999 it promises a lot
By: Anil Satapathy, The Mobile Indian, New Delhi

Last updated : April 08, 2015 5:44 pm
Gionee says the Elife S7 is sensational be it design or battery or camera or performance is concerned.
Last Saturday, Gionee, the Chinese handset maker, which is now quite a familiar name in the Indian market, has announced the launch of its latest flagship smartphone, the Elife S7, in India for Rs 24,999. The company arranged a gala event in a posh hotel in Hyderabad where almost all corners were carved with the word "sensation" to describe the smartphone. Such was the hype that, many started praising the phone even though they were yet to review the device in depth (perhaps the rat race in the internet domain to be among the first contributed to this). Anyway, here is our hands on views of the Elife S7 and I especially want to emphasise on the fact that this is not our final view for which you have to wait a bit longer.

Specification

First let's have a look at the features of Gionee Elife S7. It comes with 5.2 inch Super AMOLED display with full high definition resolution. It has a Corning Glass 3 covering on both its front and rear panel. It offers the latest Android 5.0 operating system with Gionee's new Amigo 3.0 UI. This OS runs on the Mediatek TRU Octa-core processor which has a clock speed of 1.7 GHz and 2 GB RAM. Note that only the 16 GB version of the phone (priced at Rs 24,999) has been launched in India. There are no expandable storage slot in the phone.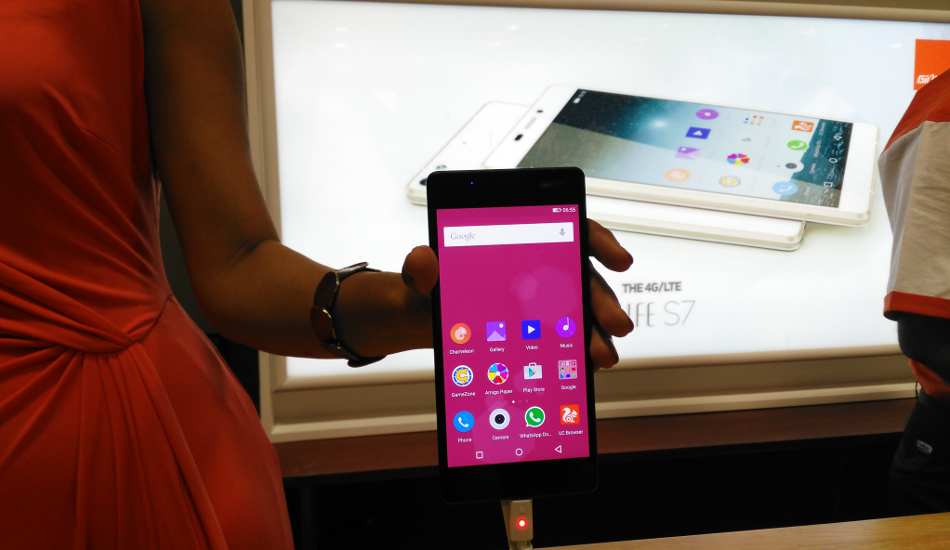 Besides, the phone has dual SIM with 4G connectivity, 2700 mAh battery, 13 megapixel rear camera, 8 megapixel front camera, WiFi, Bluetooth, and GPS with GLONASS. The S7 measures 139.8mmx67.4mmx5.5 mm and comes in Black, White, and Blue colours.

Design

Gionee seems to have an obsession with the slim profile and we were not surprised to see the Elife S7 with similar "sleek" design. At 5.5 mm, though the phone is not the slimmest phone around now, but it certainly is one of the slimmest phone in the market. It is also one of the lightest handsets

Both its front and rear panels are armed with Corning Gorilla Glass 3 that make it look sexy and immune to scratches. At the same time, I would like to note that due to glass panels, the phone attracts lot of smudges and you need to clean it up every now and then to keep it look "sexy". Thus if you have got sweaty palms, you may loathe it.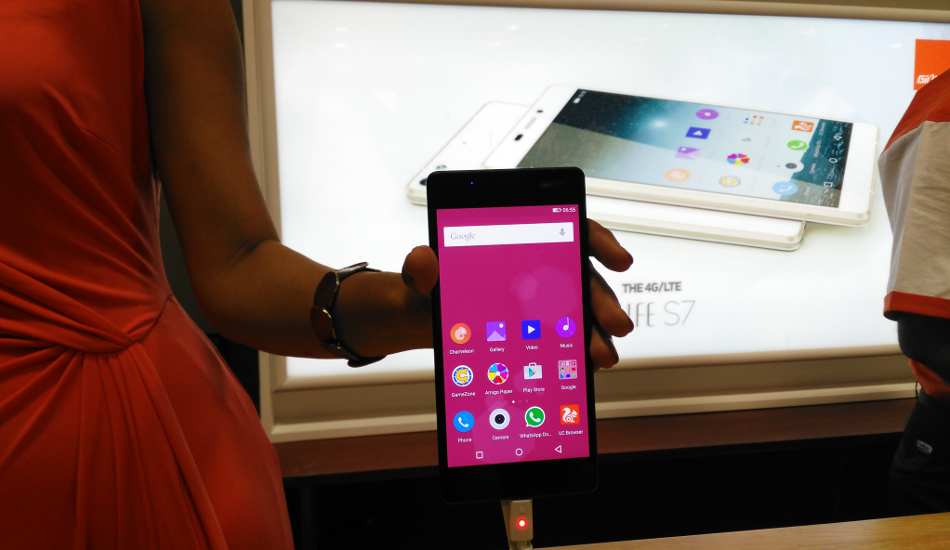 Also though the Gorilla Glass is tough against scratches but it may not survive nasty falls like its plastic counterparts.

However, Gionee added that inside the glass panels lies a metal frame made of aviation level aluminum magnesium alloy.

The side panels of Elife S7's is said to have been inspired from the railway tracks for better grip and to minimise unintentional uses. Like a railway track, the side panels have protruding edges while the middle portion lies at a lower level; so it offers good grip.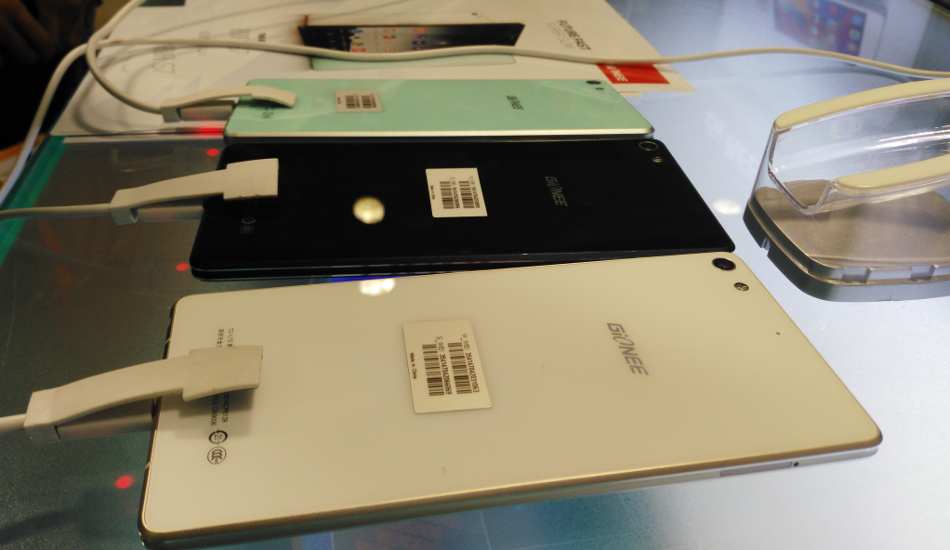 As said earlier, the phone is made of aviation level aluminum magnesium alloy, on top of which lies the Corning Gorilla Glass 3 covering. Usually, phones with glass bodies tend to get heated up quickly and thus Gionee has used something called "polar cooling technology" to keep its temperature in check. As per Gionee, the polar cooling technology uses almost the whole back panel to dissipated the heat while traditionally only a small portion of devices are made as ventilation. Well, at this point of time, we cannot argue against it nor I can put my stamp of approval on the output of the cooling technology used in the Elife S7. This is infact one of the important aspects of Gionee Elife S7 which need to be tested thoroughly.

All in all, the Gionee Elife S7 is sexy, but I would not level it sturdy like others, atleast not without testing it thoroughly.

Other features

At the event, I toyed with the S7 for few minutes during which the display seemed very much sensitive to touches and the Super AMOLED technology and full high definition resolution made everything on the display appealing.

The smartphone offers the latest Android 5.0 operating system with Gionee's new Amigo 3.0 UI. There wasn't much time to check the fluidity of the interface but it was running smoothly on the Mediatek TRU Octa-core processor which has a clock speed of 1.7 GHz and 2 GB RAM. Anyway, below are some screenshots of its UI.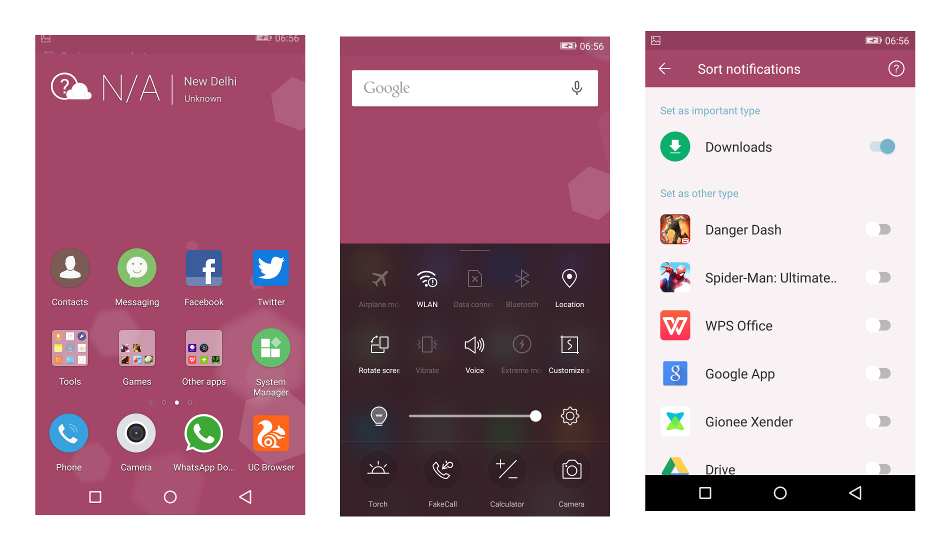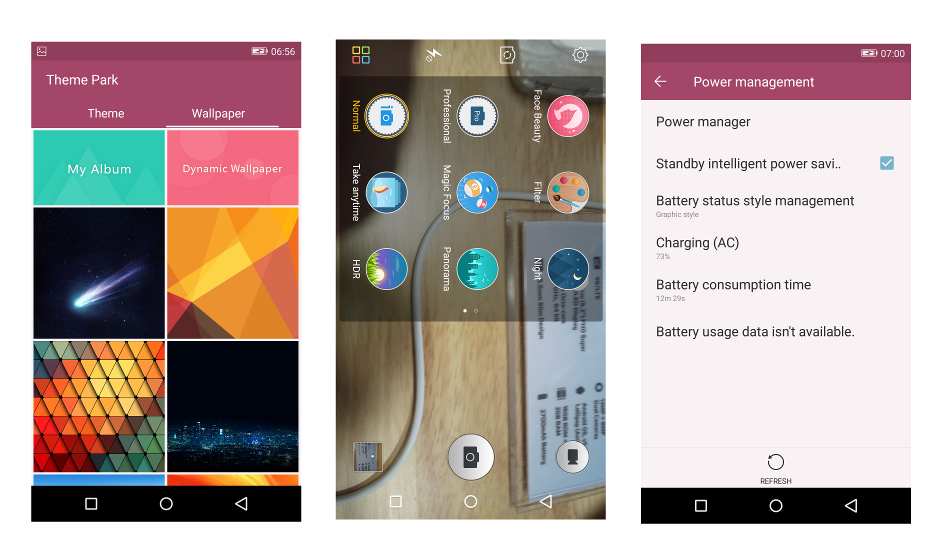 The only disappointment was its storage- the unit launched at Rs 24,999 has only 16 GB of internal memory and has no expandable storage slot. This means you have to be contend with the limited internal storage. Since I had no pen drive then, so I could not check whether it accepts external storage devices (via USB OTG cable) or not.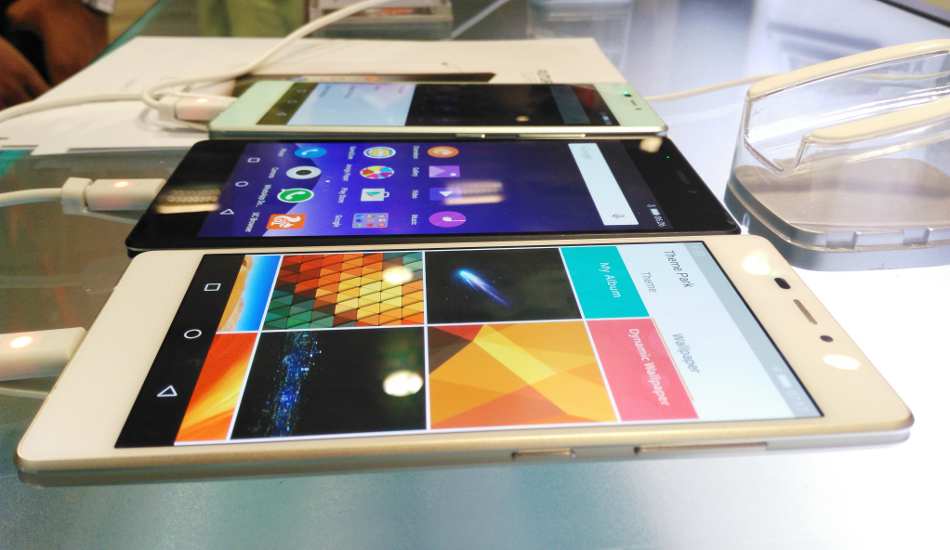 One of the best aspects of Elife S7, as per Gionee, is its 13 megapixel rear camera and 8 megapixel front camera. The 13 megapixel primary camera is armed with Gionee's self-developed 'Image+' image processing system while the front camera has 'intelligent' Face beauty 3.0 technology.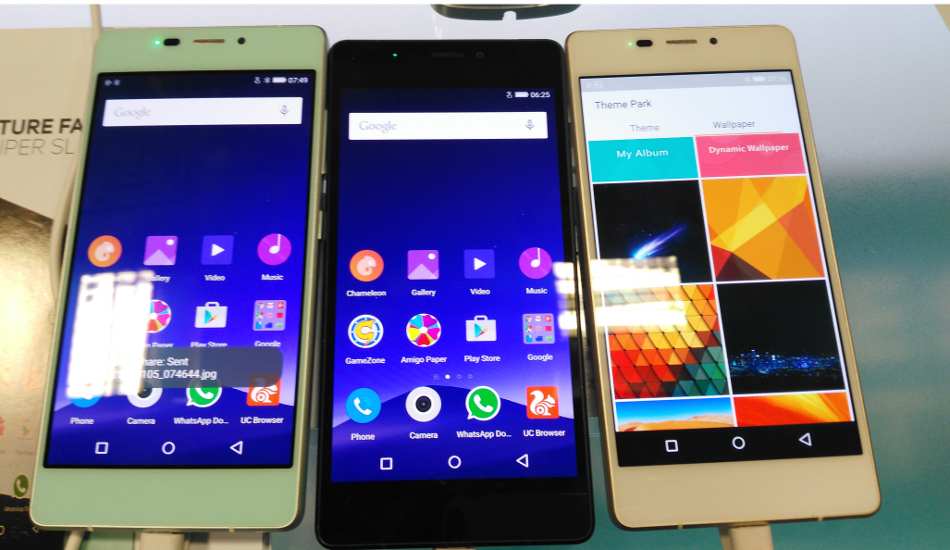 I clicked few pictures inside the demo zone which was well-lit (see images below). Note that in default mode, the rear camera clicks pictures in 10 megapixel resolution so I had increased the pixel size to 13 megapixel.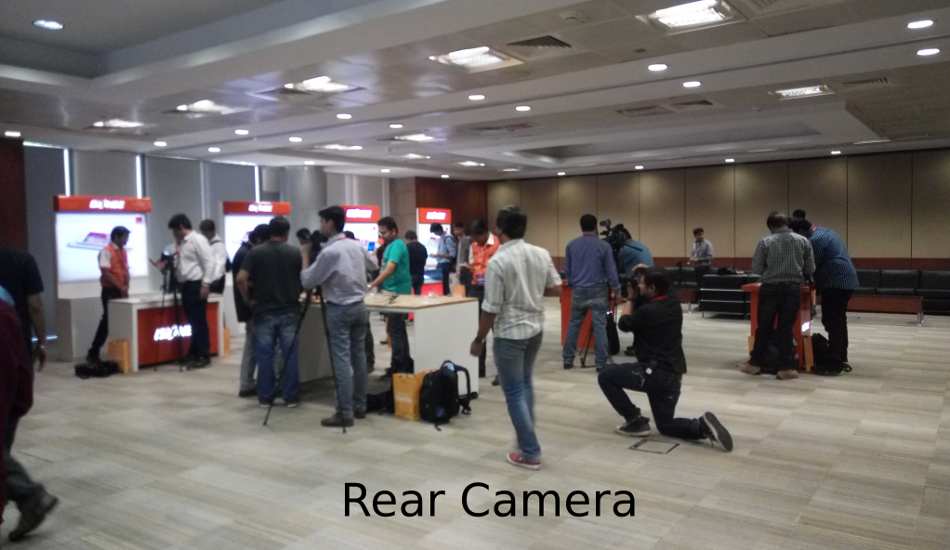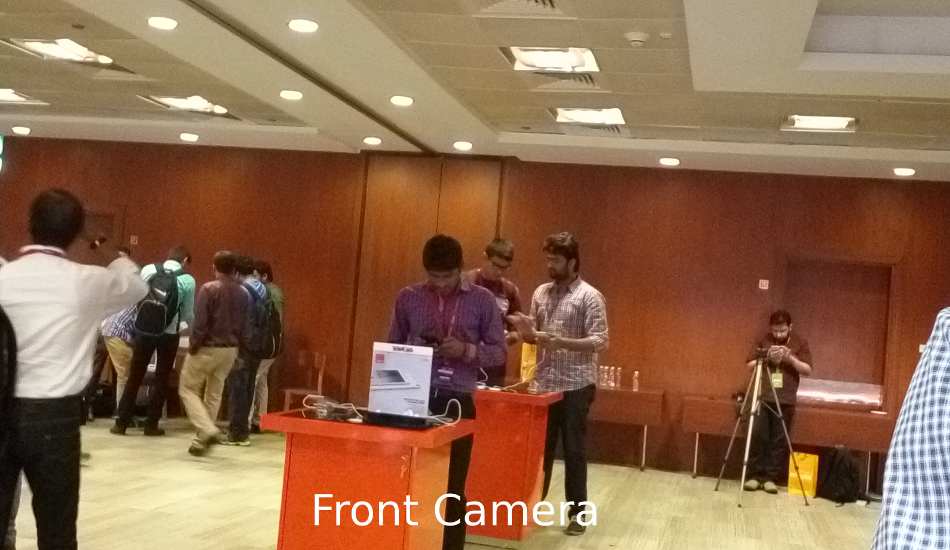 As you can see, the images clicked via rear camera seem to have slight noise but it managed to capture colours nicely. Same was the case with the front camera. But these are our initial reactions and more tests need to be carried out and that too in various lighting conditions to check the output of Elife S7's cameras.

The Gionee Elife S7 also looks quite good in connectivity segment with dual SIM and in both slots one can use 4G cards. It has compatibility with both TDD LTE and FDD LTE versions of 4G. Besides, it has WiFi, Bluetooth and GPS with GLONASS.
Verdict
As per Gionee, the Elife S7 has a great design, camera, sound, battery, processing capability, and display. To be frank, it does look good in most of the segments stated above but as usual, I would urge you to wait for our thorough review after which only we can say whether it is a "sensational" phone or just mediocre. Meanwhile, you can continue your search for phones at the same price point as the Gionee Elife S7 here.