Jetpack Joyride game has been created by the famous developers at Half Brick Studios who made the Fruit Ninja game. The new game Jetpack Joyride is the same as what was previously launched for the Apple iOS platform. This game offers 2D style graphics and simple game play with a promise to provide hours of fun.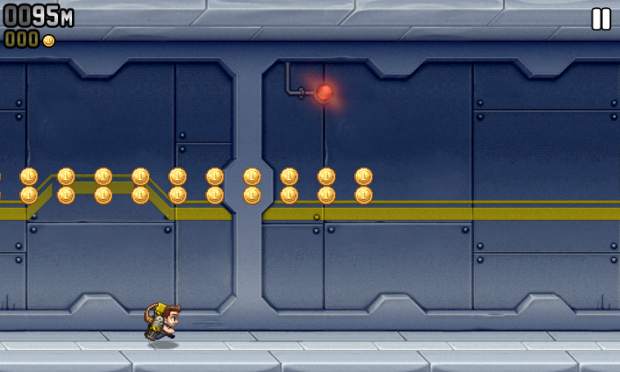 Barry Steakfries is disgruntled like many of us with the bureaucracy at his workplace, a top secret scientific research lab-Legitimate Research. One fine day Barry loses it and breaks into the lab to steal the latest cool gadget, a mini propulsion powered jetpack.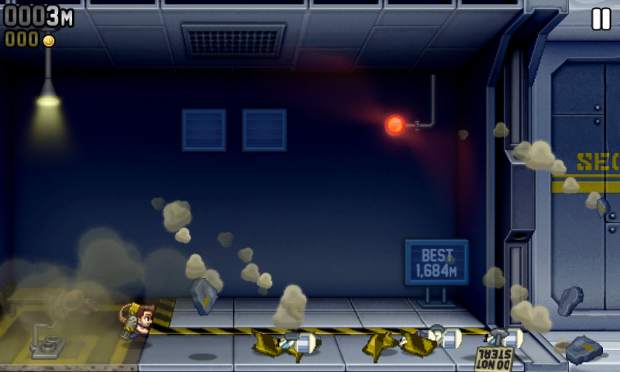 The objective of the game is to get Barry past all the obstacles and collect coins as well as other aids to provide him enough boost.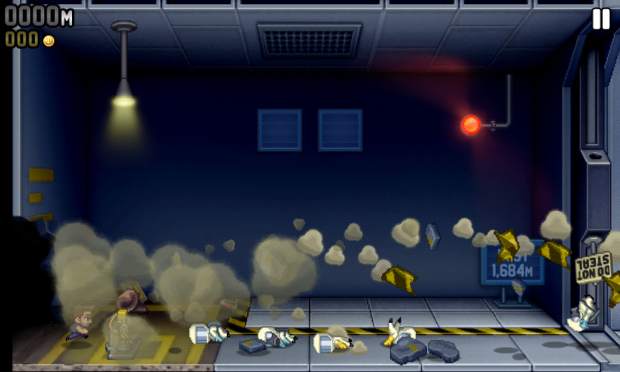 Jetpack Joyride is Barry's action adventure which involves breaking into a top secret facility and fleeing with the latest invention – machinegun propulsion Jetpack.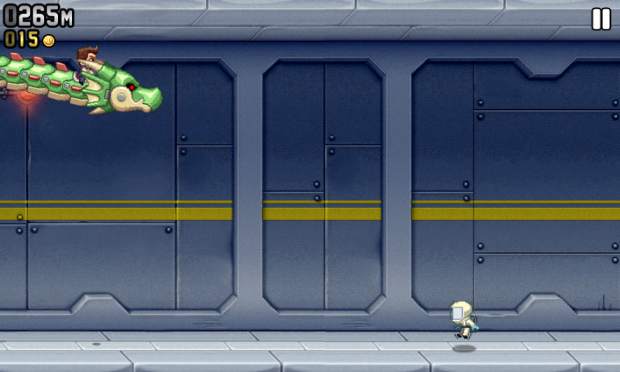 The graphics and art work are done in the 16-bit 2D style side-scrolling graphics. The character moves in one direction, and there is no going back. Game play is pretty simple-you have to touch the screen to make Barry use the Jetpack and fly in the air.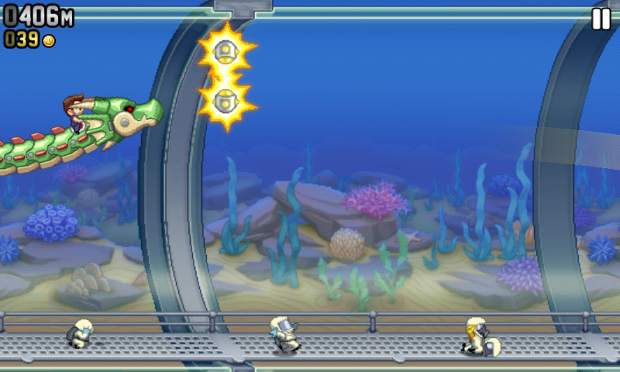 At the maximum, Barry can hit the ceiling while moving forward and one can stop touching the screen so the jetpack stops propulsion. Automatically Barry descends on his way.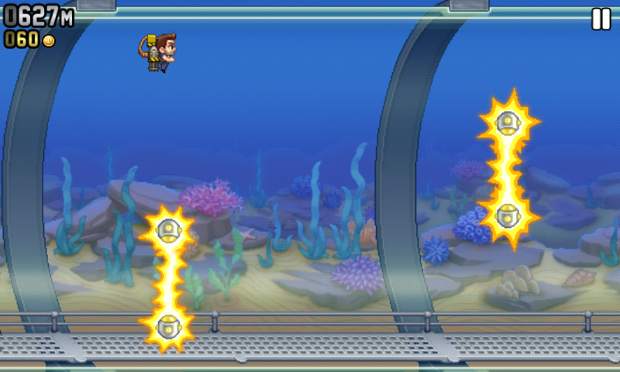 During the course, Barry is supposed to collect as many gold coins and X-marked coins as possible. The existing gear can be upgraded with these coins.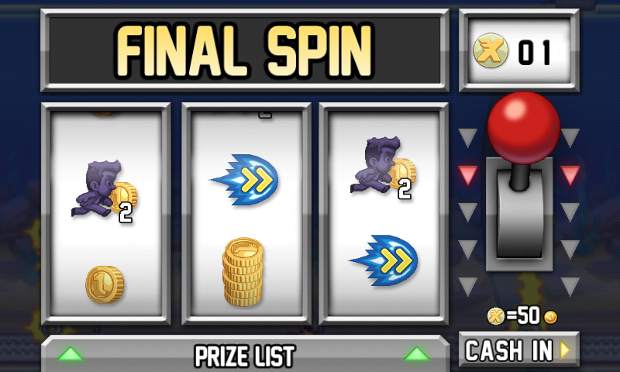 There are a bunch of scientists and other assistants running around like crazy after Barry breaks in. Barry is supposed to be wary of three obstacles: yellow blaring electric lines, floating laser grids, and missiles.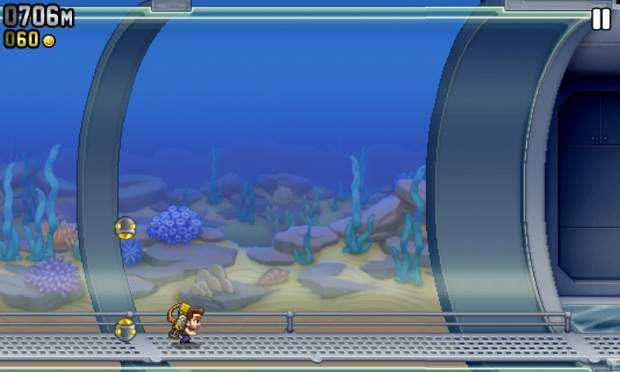 On his course, Barry can collect multi-coloured boxes that will give him boost vehicles such as – L'il Stomper, Profit Bird and Crazy Freaking Teleporter. There is also a fire-breathing dragon robot, Mr Cuddles, and power motorcycle – Bad as Hog.


Jetpack Joyride has great replay value thanks to several unlockables and upgrades. The classic style 2D artwork and simple one-side scrolling game play makes it a must-have game.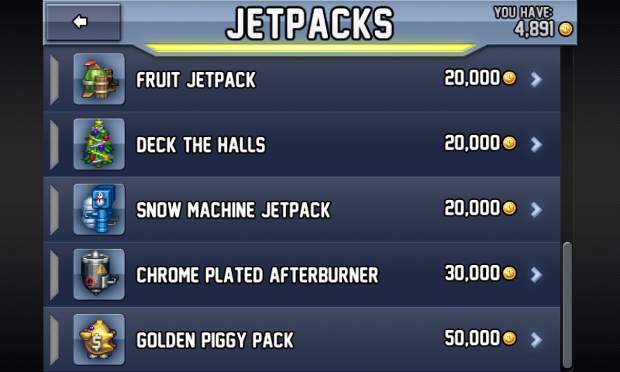 We hope that the developers push out new levels in the form of updates.