There is no dearth of Android smartphones in the below-Rs 10,000 segment. However, most handsets do not perform as promised, which makes people even more apprehensive of handsets from lesser known players. Considering the fact that Domo is a new entrant in the mobile phone business, the odds are heavily against it.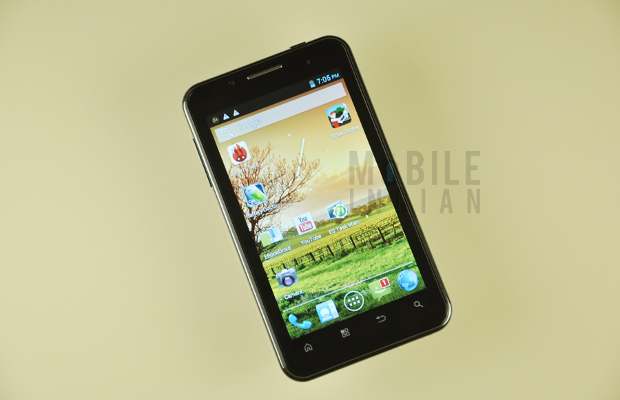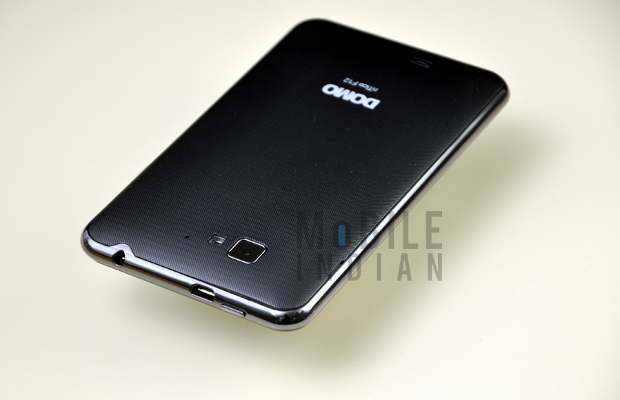 It had entered the market this June itself with two handsets including the nTice F12, which is now available for around Rs 7,990. So has it anything that its competitors do not offer? Let's check out.
Design and display
The Domo nTice F12 comes with a big 5.2 inch display, but unlike many 5 inch handsets, which are longer, this one is a lot broader. To be specific, it measures 51 x 85.5 x 12 mm. The handset is also quite heavy at 199 grams, which is almost double the weight of new age devices, and is as much as most 7 inch tablets weigh.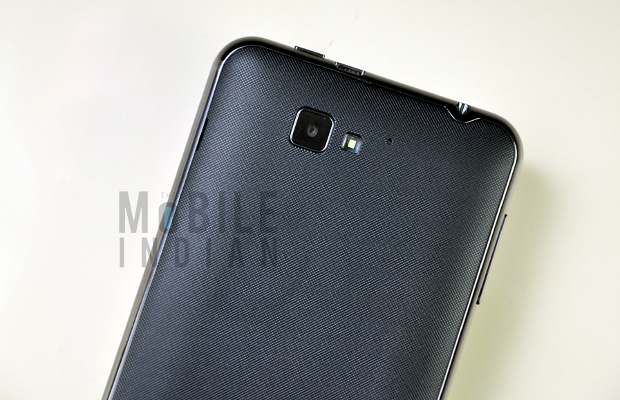 Moreover, Domo nTice F12 has very ordinary 480 x 800 pixel resolution. Pictures thus look quite passe. The broader display though comes very handy if you like to read ebooks and browse the internet.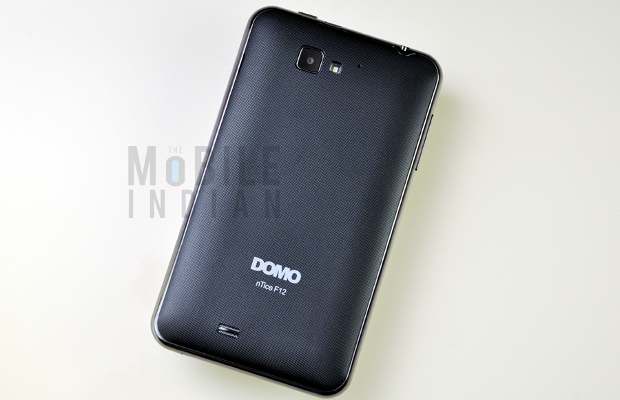 The phone thankfully comes with a flip cover, which lifts the overall look of the phone. There is a thick metal strip surrounding the edges that gives a lot of security to the internals of the handset. So, in a nutshell, it is a heavy but decent looking smartphone.
Storage
The Domo nTice F12 has 4 GB of internal space of which around 2.05 GB is available for users. However, there is a 32 GB external SD card. This is common to most of its competitors as well.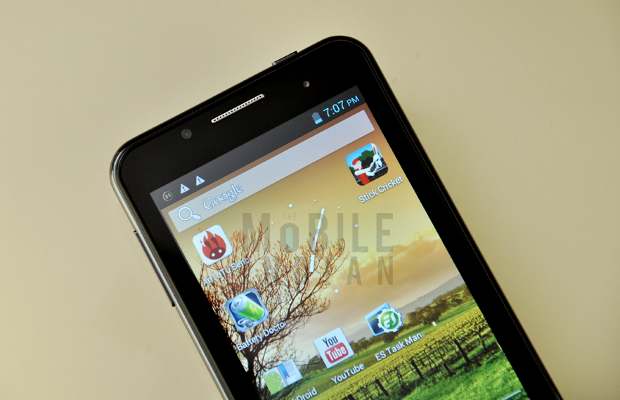 Camera
There is an 8 megapixel auto focus rear camera in the Domo nTice F12 which is assisted by an LED flash; and there is a 0.3 megapixel front camera. The rear camera does captures decent images, with decent auto focus capability. We have posted few images that would help you decide its quality. Domo, being a new entrant, should have equipped the phone with a better front camera to attract attention but nontheless the front camera is good for video chatting though and like most VGA cameras, it is not meant for photography.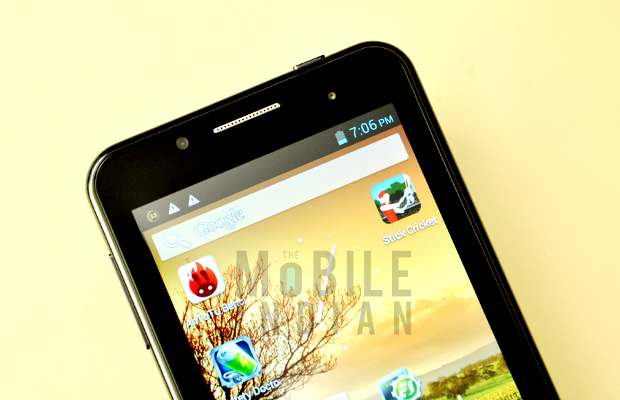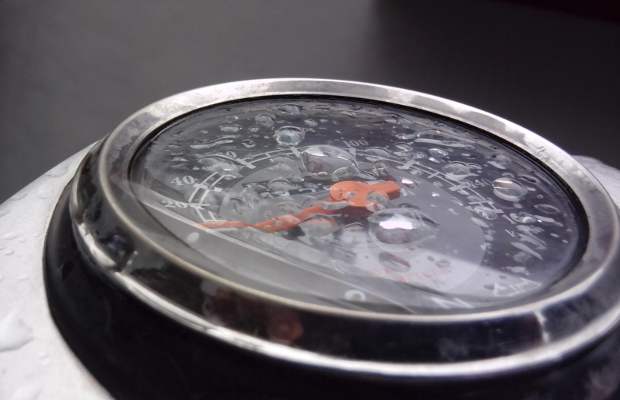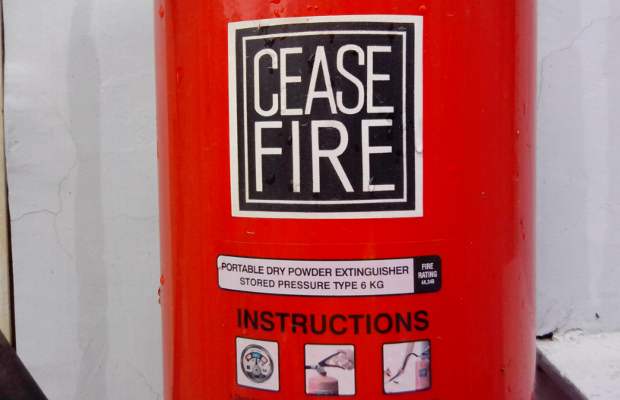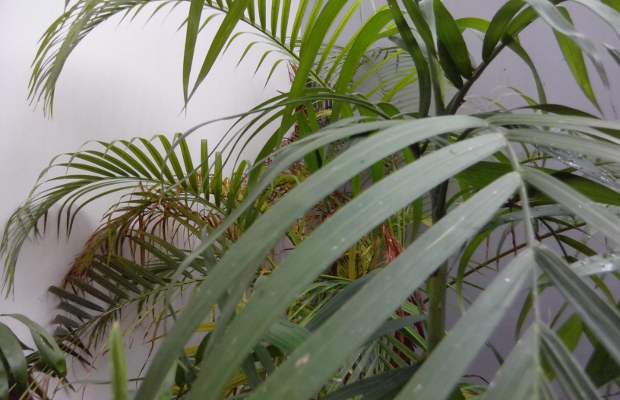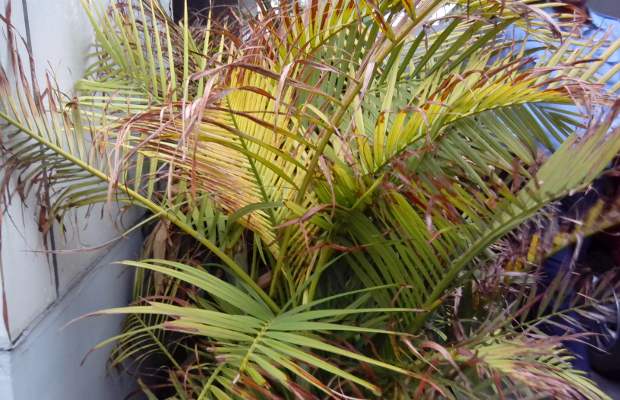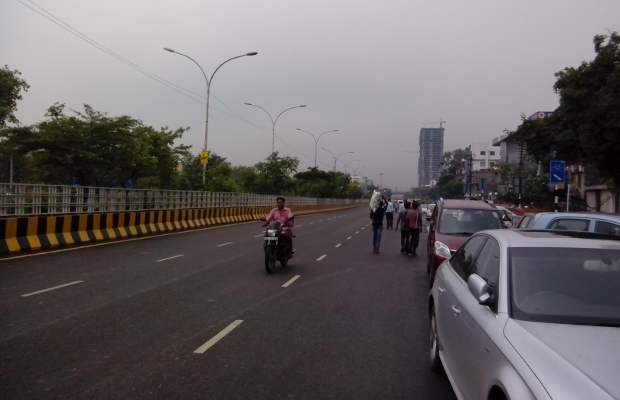 It has a stock Android Jelly Bean camera application which is easy to operate.
Battery
The Domo nTice F12 has a 2500 mAh battery Li-Ion battery which claims to provide five hours of talktime and 182 hours of standby time. Of course the figures are not that encouraging but the phone gets charged very quickly and to help people Domo has fitted a battery application, which will constantly remind you of the battery juice left in the phone.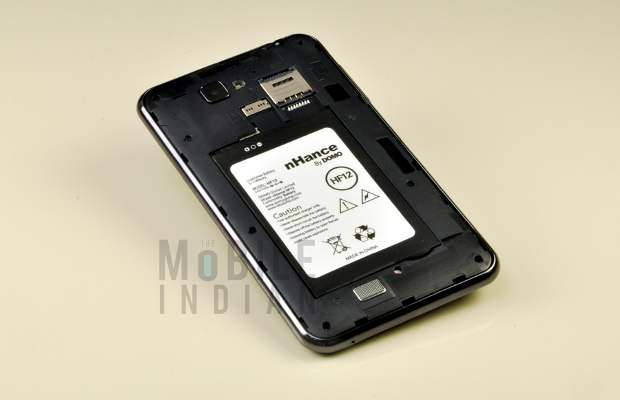 Performance
At this time, when most handset makers are launching quad core processor devices, Domo's decision to launch a device with a quad core processor is definitely surprising. It has a 1.2 GHz dual core Mediatek MT6577 processor, 512 MB RAM and Android Jelly Bean operating system.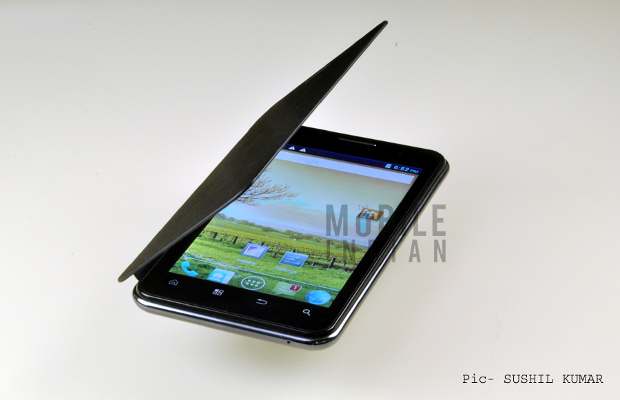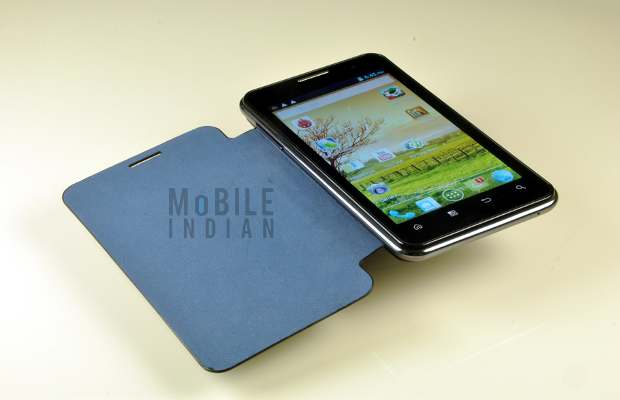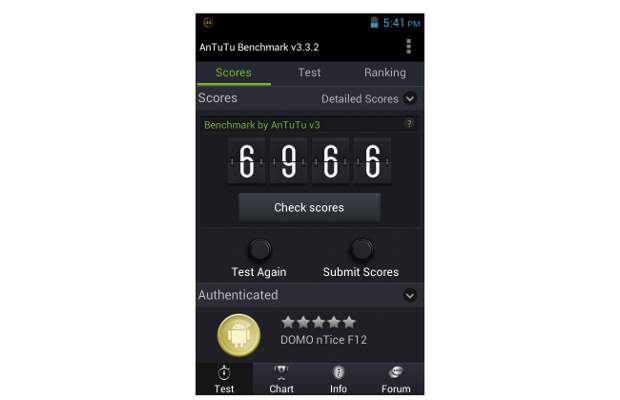 Obviously, the device is good for day to day operation and for games with moderate graphics requirements. For instance, we did manage to play Dead Trigger on it but the moment you increase the game's setting to mid level or high level it just stops playing. Not surprisingly, it has a very poor Antutu benchmarking score of 6966.
Connectivity
The Domo nTice F12 has dual SIM slots and Bluetooth 3.0, WiFi, GPS, a 3.5 mm jack and micro USB port. No regret in this section as all its competitors offer more or less the same thing when it comes to connectivity.
Conclusion
Domo nTice F12 seems a decent handset at Rs 7,990 considering its dual core processor, 5 inch display and Android Jelly Bean operating system. However, considering that quad core based processor handsets are now available for this price, we would have loved to see the Domo nTice F12 with 1 GB RAM and atleast qHD resolution. However, it is to be remembered that below Rs 8,000 not many smartphones come with 5 inch screen, dual processor and 8 megapixel rear camera. Nonetheless, it is a decent handset and is recommended for people who want a 5 inch smartphone with decent performance.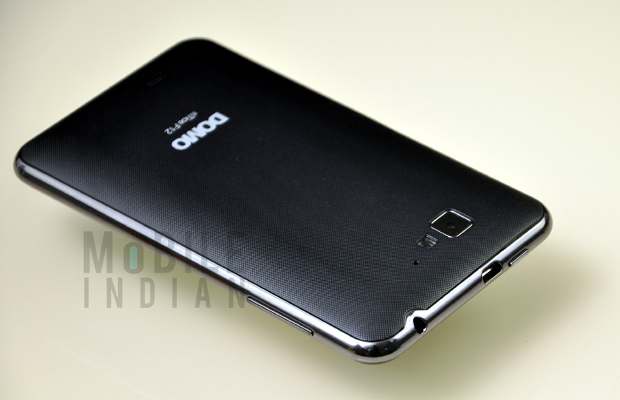 Photographs by: Sushil Kumar