Coolpad Note 3 Review - Impressive despite bugs
By: Anil Satapathy, The Mobile Indian, New Delhi

Last updated : November 10, 2015 4:32 pm
Coolpad Note 3 impresses on most accounts and fulfills what it promises on paper.
PROS

»

Fingerprint sensor

»

No issues while playing high end games and during multitasking

»

Smooth UI that has few nifty features

»

Ample amount of storage

CONS

»

Screen sometimes didn't respond

»

Review unit did not recognise micro SD card

»

No dedicated SIM2 slot
Coolpad Note 3 is currently one of the most feature-rich smartphones under Rs 10,000. At Rs 8,999, it offers a 5.5-inch HD (1280 x 720 pixels) HD IPS display, Android 5.1.1 Lollipop operating system, dual SIM, 1.3 GHz octa core 64-bit MediaTek MT6753 processor, 3GB RAM, 16 GB of built-in storage, 64 GB micro SD card slot, 13-megapixel rear camera with LED flash and a 5-megapixel front-facing camera. The smartphone also offers a 3000 mAh battery, 4G/ LTE, WiFi, GPS/AGPS, WLAN, Bluetooth 4.0, and micro USB. It also comes with Fingerprint sensor on its back side. The phone measures 151 x 7 x 9.3mm mm and weighs 155 grams.

Design

As is obvious from its dimension, the Coolpad Note 3 has average thickness, and weight wise it is quite decent too for a device with 5.5 inch display and a 3000 mAh battery. With curved edges and matte finish plastic back panel, it is easy to hold and operate. The handset comes in milky white colour which is pleasing to eyes.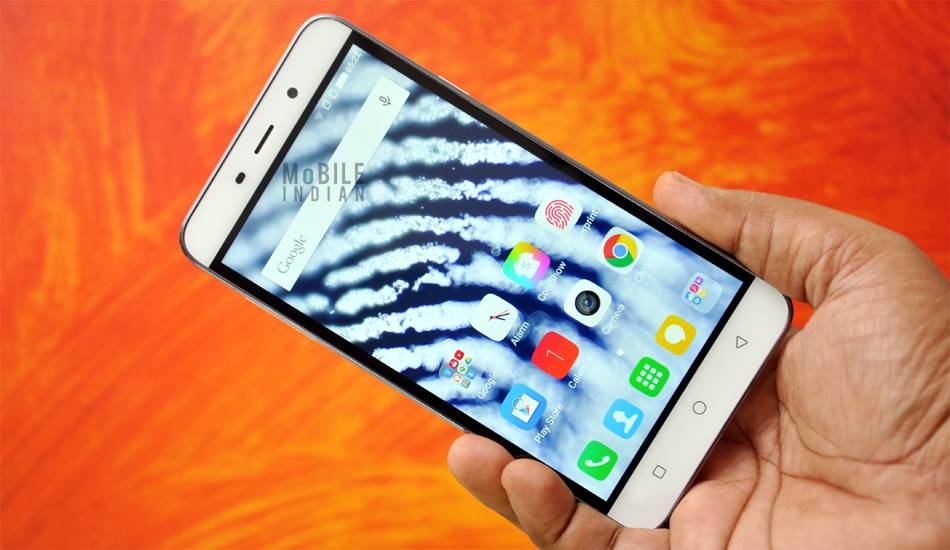 Note that while the back panel of Note 3 is removable, the battery is not. Below the rear panel lies one SIM card slot and a dual purpose slot (micro SD or SIM). The fingerprint sensor is just below the rear camera. A speaker grill is at the bottom part of the back panel too. The power key is on the right hand side while the volume rocker is on the left.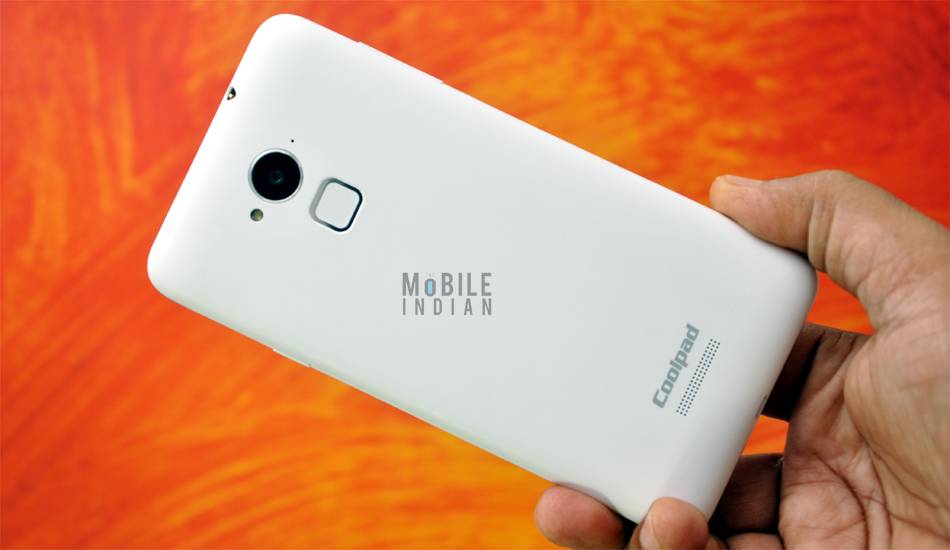 The front is dominated by the 5.5 inch display. The design of the front panel is also a highlight of the Coolpad Note 3. Due to almost zero bezel on the right and left side of the display, it looks quite different from the competitors.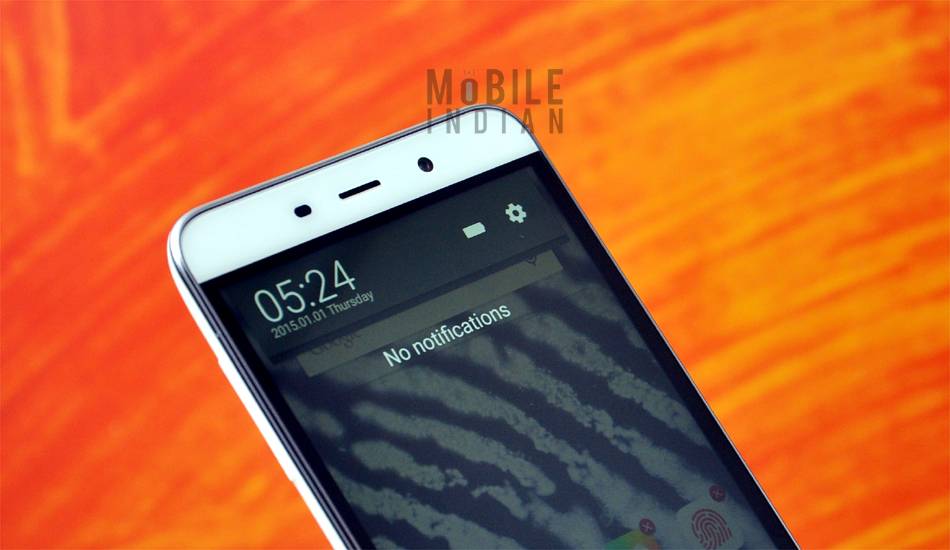 Above the display lies the front camera along with a proximity sensor and a speaker grill. Below the display there are three touch buttons.

Overall, the Coolpad Note 3 has an attractive design and is easy to use.

Display

The 5.5 inch display of Coolpad Note 3 has got high definition resolution - so it is big as well as got enough pixel density for a good viewing experience. But the noteworthy aspect of the display is its brightness, which is pretty high for a sub-Rs 10,000 phone.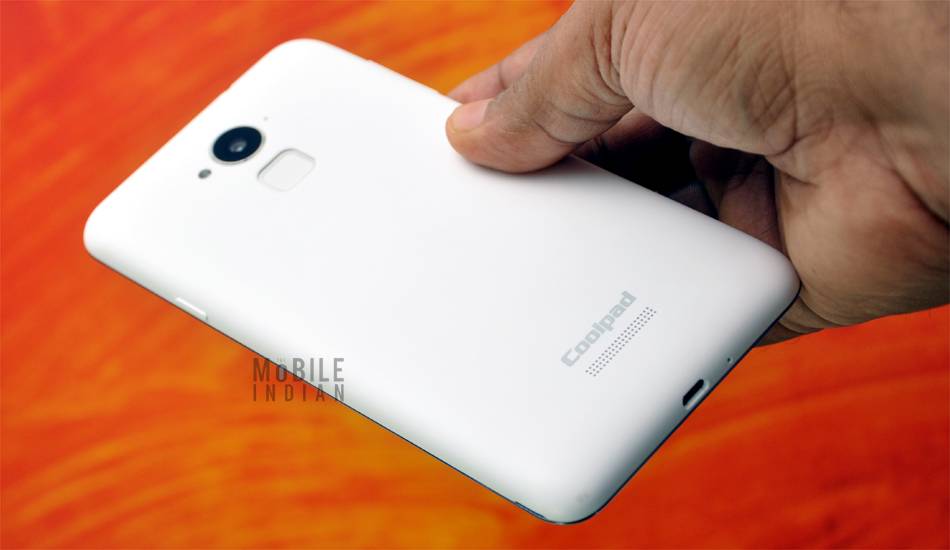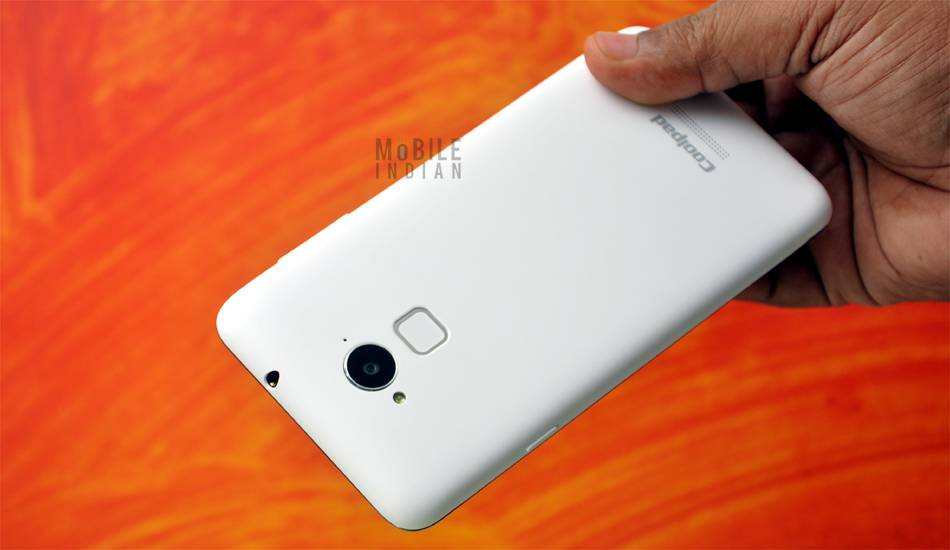 However, the screen suffered from occasional lags during the review - on few occasions, I could not open apps despite repeated attempts. But note that it was only on few occasions. In the month-long review, I encountered it just 3-4 times.
The display of Coolpad Note 3 doesn't have any protection. It got few scratches during the review. So to protect the screen you should use a tempered glass.
Performance

The Coolpad Note 3 is quite a powerful smartphone thanks to its 1.3 GHz octa core 64-bit MediaTek MT6753 processor and 3GB RAM. Due to the powerful internals, the handset scored quite high 33424 score on Antutu. It thus comfortably played Maze Runner and Asphalt 8 even when few apps were running in the background.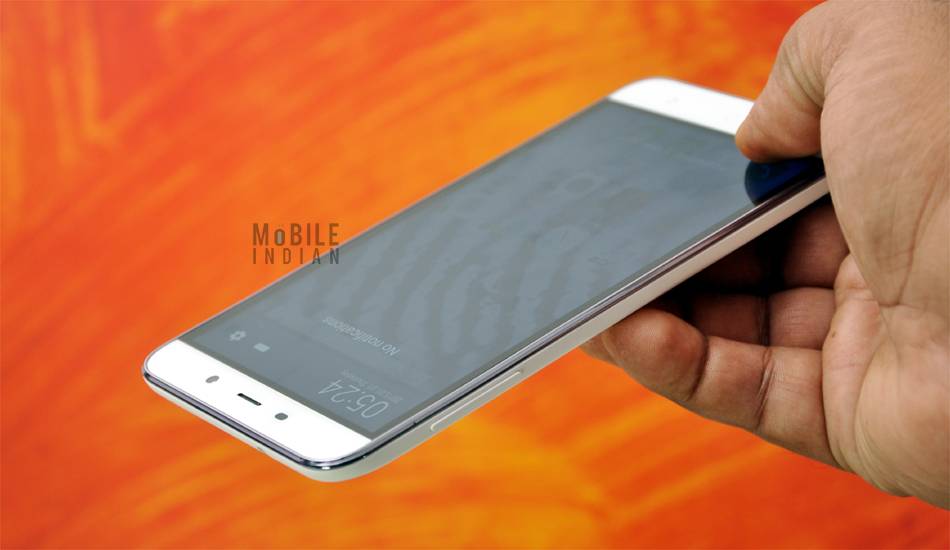 It also has plenty of storage space - 16 GB internal and 64 GB expandable. It also has USB OTG functionality so you can use pen drives to further expand its capacity.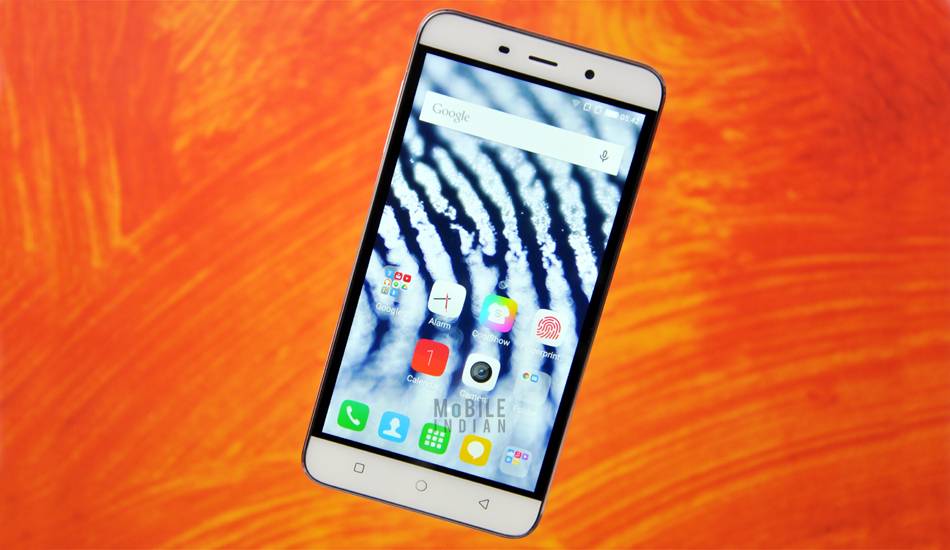 The Coolpad Note 3 has the Android 5.1 Lollipop operating system on top of which lies the Cool UI 6.0 user interface. The interface brings few additional features to the table including two multitasking buttons of which one is simply named as Multitask button through which you can access other apps while using almost any app except camera. The other floating window is called as 'C button' that offers several widgets including unmute, lock, screenshot, home and return button.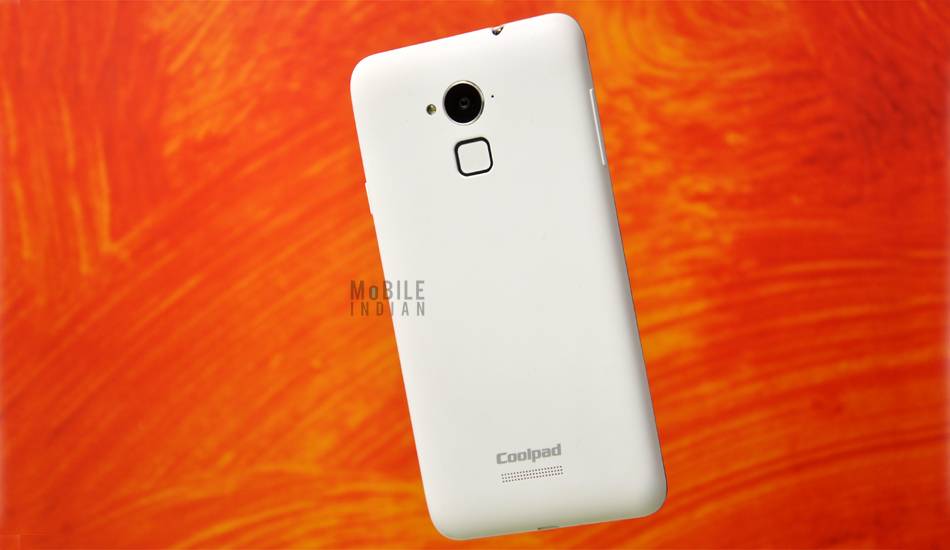 There are other few additional UI features including one feature that allows you to zoom in to read SMSes. Ofcourse fingerprint sensor is a highlight of Note 3. The fingerprint sensor is as good as I had seen in some high end devices. It was quick to recognise the fingerprints and worked well through out the review.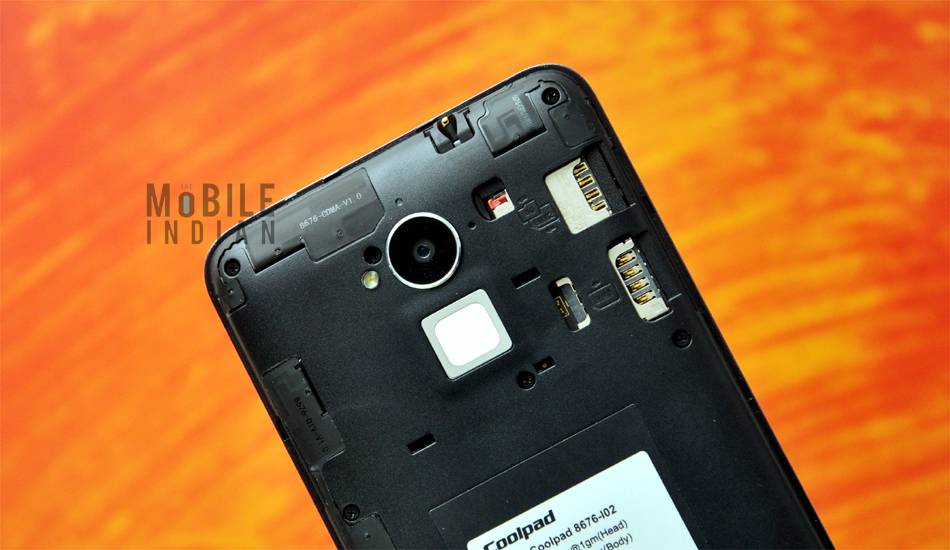 Battery back up is another highlight of the Coolpad Note 3. Its 3000 mAh battery comfortably offers about a day's back up even on medium to heavy usage.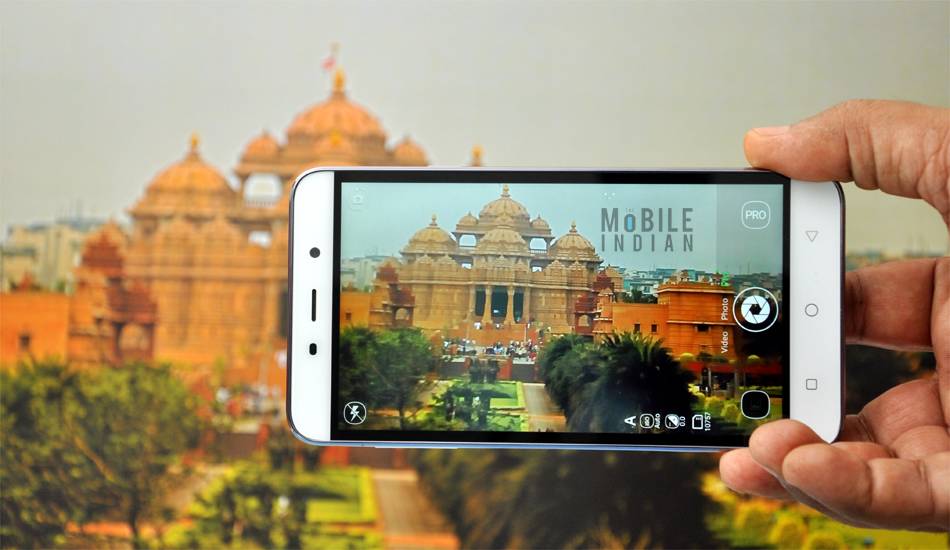 Those who are looking to for a cheap yet decent camera smartphone will also be pleased with the Coolpad Note 3. The phone has a 13-megapixel rear camera with LED flash and a 5-megapixel front-facing camera. Both the cameras are impressive in the real world as well. The front camera is especially quite good and is undoubtedly one of the best in the sub-Rs 10,000 segment. The 5 megapixel unit is fast, manages to capture colour nicely and offers ample amount of detailing. The 13 megapixel rear camera is also quite good, both in low light or in bright outdoors.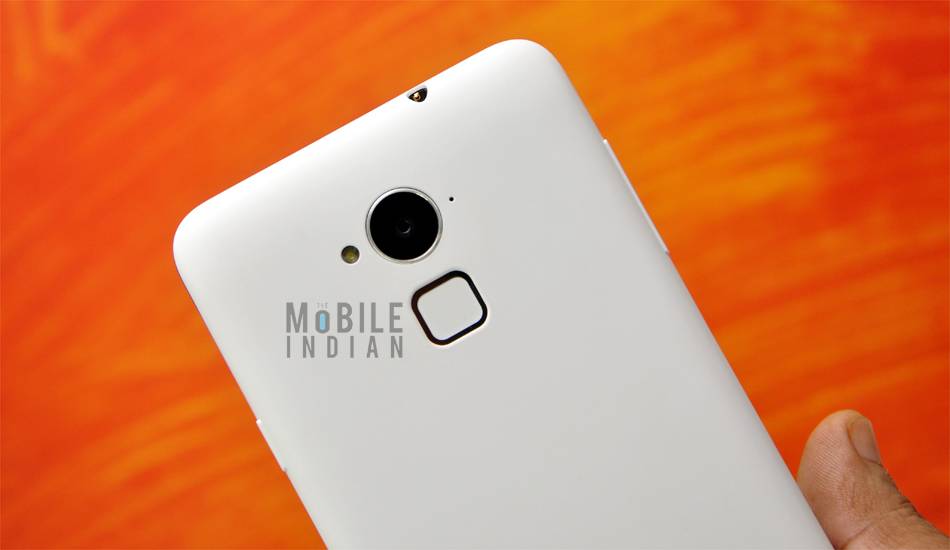 You can check its camera samples here.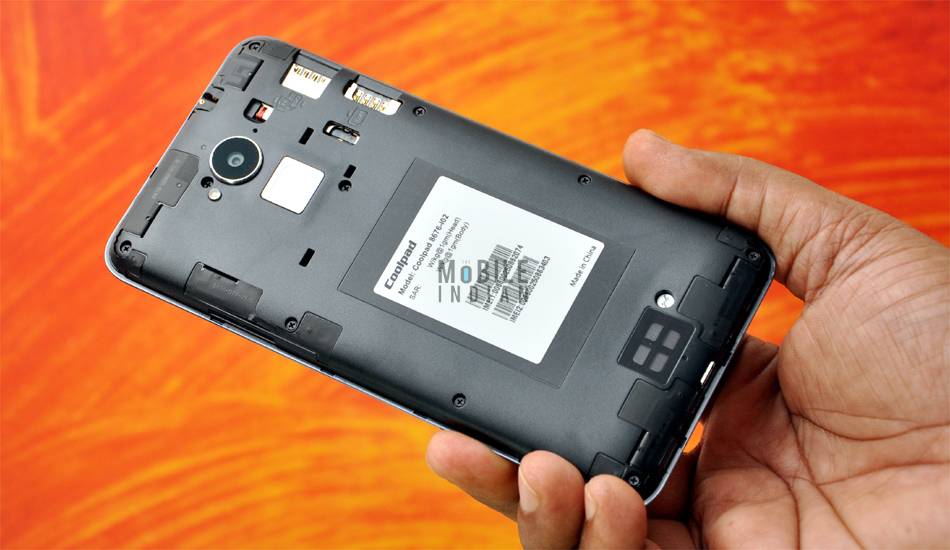 As I said earlier, it has two SIM card slots but the second one comes with dual purpose - you can either use the SIM2 or a micro SD card. The review unit surprisingly though did not accept any micro SD card (It rejected both 64 GB and 32 GB micro SD cards).Other than that the device has WiFi and Bluetooth.
Verdict
The Coolpad Note 3 looks amazing on paper and works equally well in the real life. True there were few issues like the unresponsive micro SD card slot and display, and lack of a dedicated SIM 2 card slot but still at Rs 8,999, the Coolpad Note 3 is a pretty good bargain. As I earlier said in a Face Off article, the Coolpad Note 3 is definitely one of the best handsets under Rs 10,000 at this point of time. Though a couple of handsets offer similar features but with its additional fingerprint sensor, the Coolpad Note 3 stays few steps ahead of them.