Champion Computers, an India based IT hardware and peripherals maker, has now jumped to the tablet market with a series of devices, including the Wtab 705 Talk.


The tablet comes with a 7 inch display, a 1.5 GHz processor, Android ICS operating system, front and rear cameras, 512 MB RAM etc. The tablet is priced at Rs 6,999 but is now available for just around Rs 6,300. Considering its price, the device seems attractive so we decided to put it under some stress and here is our analysis of its performance and quality.
Body
The tablet is quite light and thin. To be specific it measures 19.5 x 12.0 x 0.99 cm (height x width x thickness) and weighs 370 gram. But it has a very slippery back panel with a plasticky feel. The display is also a fingerprint magnet. Nonetheless, the Wtab 705 Talk looks decent despite being priced so low.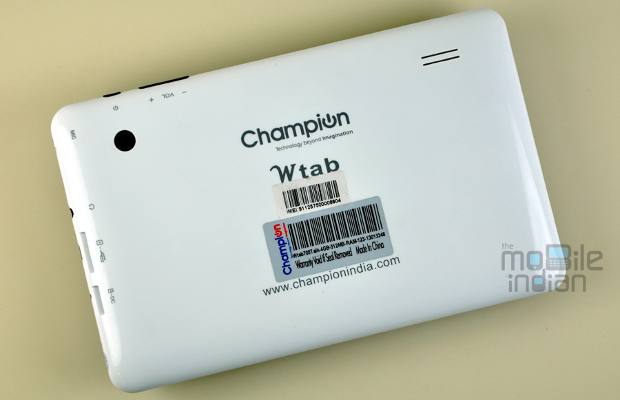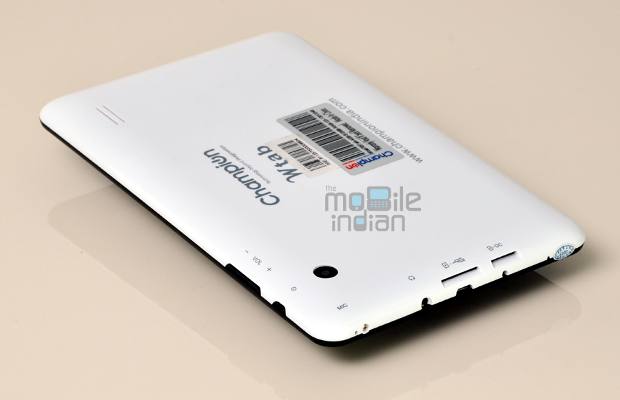 Like in most tablets, in the Wtab 705 too the 3.5 mm jack, micro USB port, SIM slot, micro SD card slot and charging port are placed on the right side. The volume rocker and power button are on the top (when you hold the device in landscape mode).
Display
The Wtab 705 Talk comes with a 7 inch TFT LCD touchscreen with 800 x 432 pixel resolution, which translates to 160 ppi pixel density. Of course this does not sound good, but the display has a decent five finger touch input system and enough brightness for indoor conditions, though most people will find it difficult to use outdoors.


The capacitive touchscreen responds well most of the time, but does pause occasionally.
Camera
The tablet comes with two cameras – a 2 megapixel rear unit and a VGA front camera. There is nothing much to tell about camera quality, but the front camera is definitely good for video chatting. The rear camera disappointed us a bit but no one should expect very much from the camera of such a low end device.
Battery
The Champion Wtab 705 Talk comes with a 3500 mAh battery that officially provides 4-5 hours of talktime, which seems a bit low considering the big battery.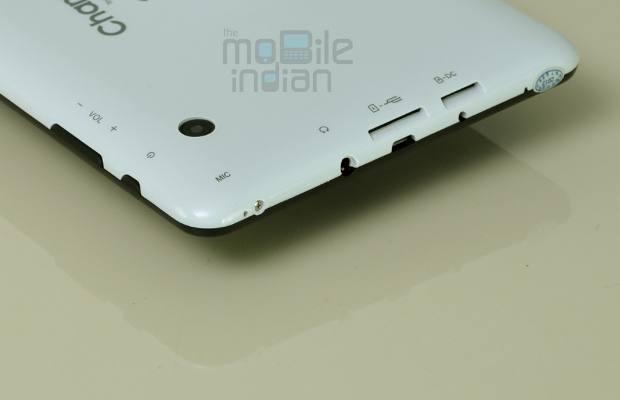 But it is the standby time of the Wtab 705 that impressed us a lot. With 30-40 per cent charge it can stay alive for around 24 hours.
Performance
The tablet comes with an ARMv7 processor with a clockspeed of 1.5 GHz, which is supported by Android 4.0 Ice Cream Sandwich operating system and 512 MB RAM. This is the most common combination in budget tablets.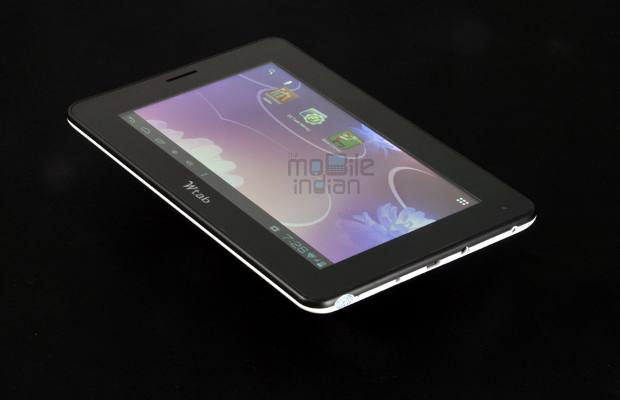 And like most low cost tablets, it too performs erratically. But if you use a task manager properly, you will have a good time with the device. We in fact managed to play decent games like Temple Run 2 and Stick Cricket on it.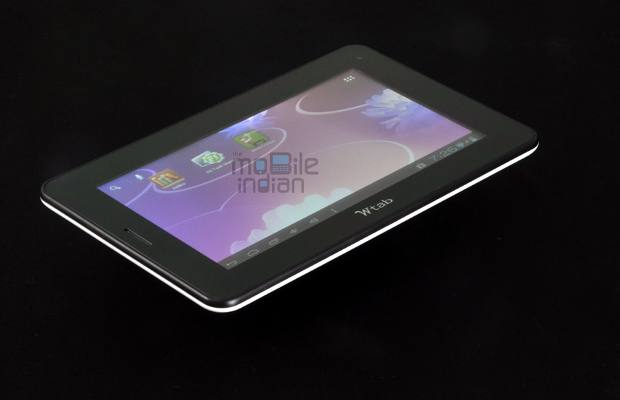 Of course it cannot run slightly more graphics intensive games, but there are a lot of good games on Android with light graphics.
Connectivity
As its name suggests, the Champion Wtab 705 Talk comes with SIM connectivity, using which you can both surf the internet as well as make calls. It also has WiFi connectivity options as well as 3G dongle support, but it sadly misses out on Bluetooth and GPS connectivity.
Conclusion
Despite its drawbacks, Champion's Wtab 705 2G Talk can be considered a good device given its price and performance. Its display quality and performance, though not very good, are satisfactory. The same can be said about its battery. Also though it misses out on Bluetooth and GPS, it has 2G calling as well as dongle connectivity.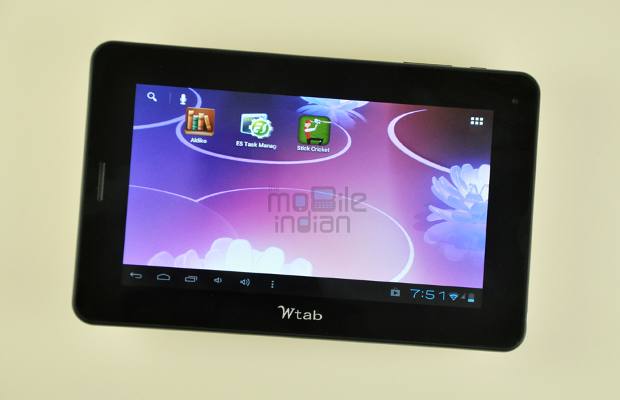 However, it has a fierce competitor in Byond's Mi-Book Mi5, which too comes with calling. Both are priced alike, at Rs 6,999, which makes them the cheapest Android tablets to have this feature. Mi-Book Mi5 has the advantage of a bigger 1 GB RAM and HDMI port, but it misses on a rear camera and has a smaller 3000 mAh battery.