Bose continues its legacy of offering headphones with the new Soundlink on-ear Bluetooth headphone.
Advertisement
Pros
Is comfortable to wear
Amazing sound quality
Good battery life
Cons
It tends to slip when used while doing exercise
With handset makers trying to cut their devices' cost to stay competitive in the market, bundled accessories are bearing the burnt and their quality is being compromised. Soon earphones may not come bundled with the smartphone altogether as is seen in the case of Redmi 2 which doesn't have an earphone at all. Anyway, the quality of headsets in most affordable devices isn't any good either. That's why you should go for a better pair of headsets if you love your music and spend a lot of time listening to your favourite tracks on your smartphone. That's where the Bose speakers come into the picture.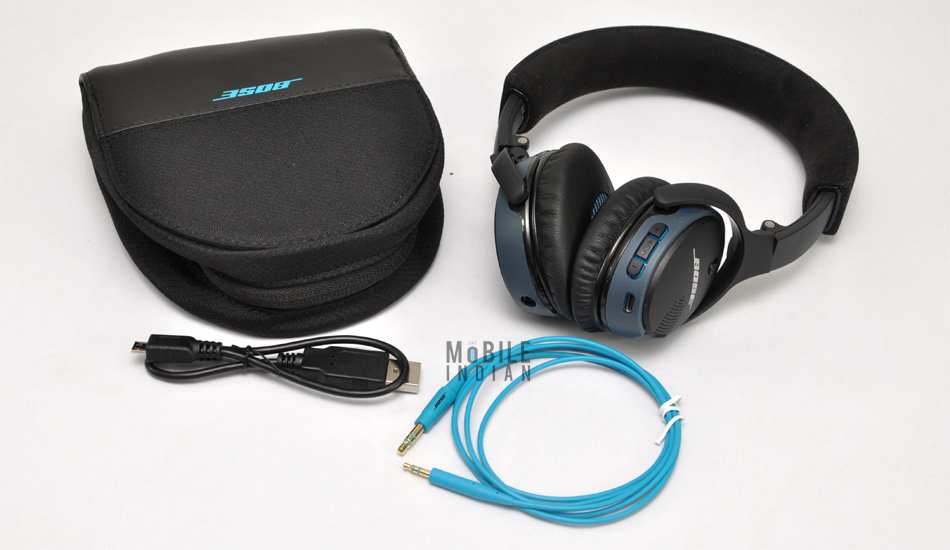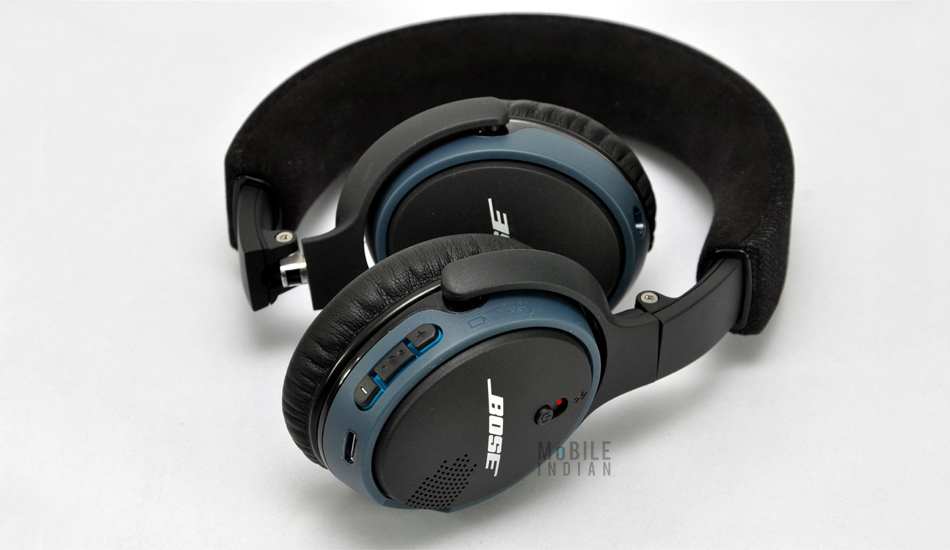 Bose, as most of you know, is already a renowned brand in the sound and music industry owing to its quality earphones and headsets. One such headset, the Bose Soundlink, was with us for more than a month and which we tested on various smartphones, tablets as well as PCs to check its performance. Here is our review of the Bose Soundlink on-ear Bluetooth headphones which is available for Rs 21,038.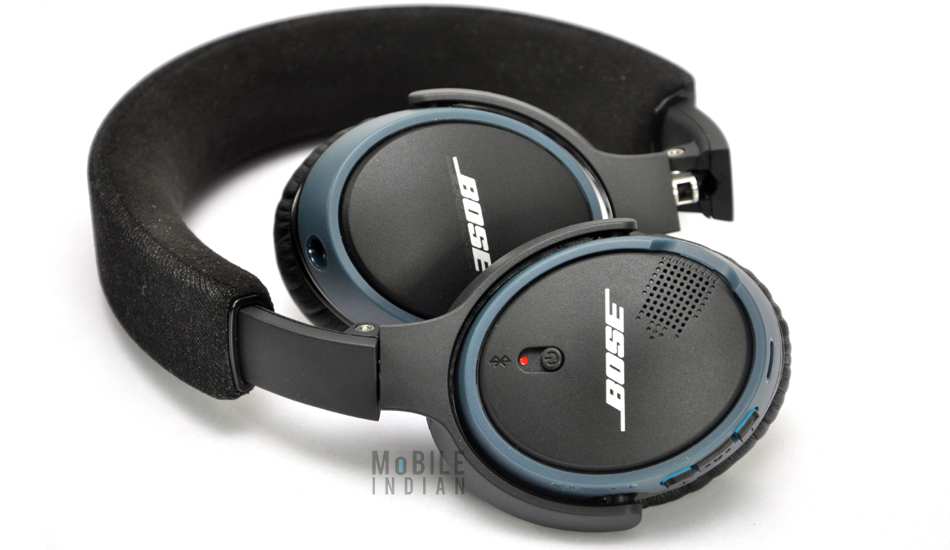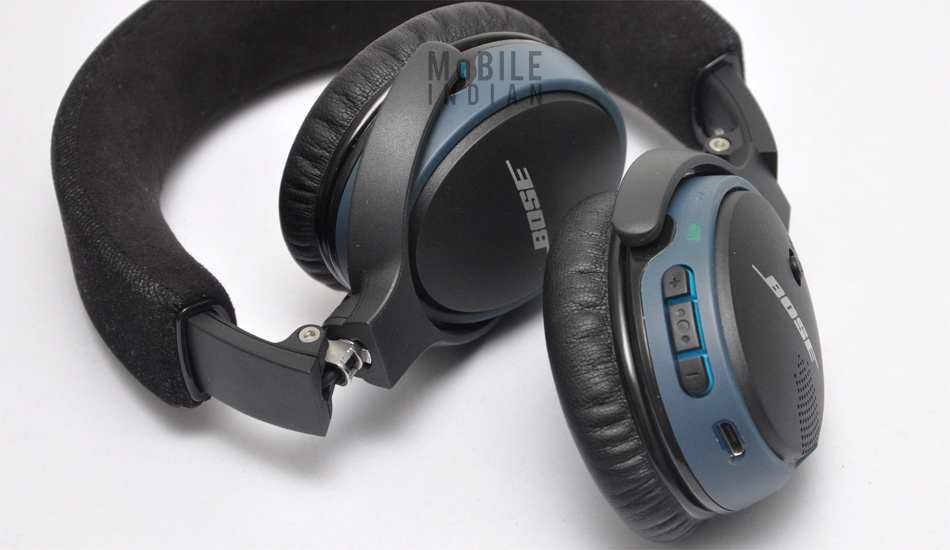 As far as packaging is concerned, Bose has perhaps taken the saying, the first impression is the last impression very seriously. It comes in a big box, fitting to its stature. Inside the box lies another container that has the Bluetooth speaker, an audio cable, an USB cable, and a carry case.

Design

The Bose Soundlink on-ear Bluetooth headset is tough but at the same time very comfortable to use. Its head gear is made of quite light material but it is very tough and easily handles the wear and tear of day to day life no matter if you throw it or twist it. Thankfully there is a carry pouch which is damn good to store it.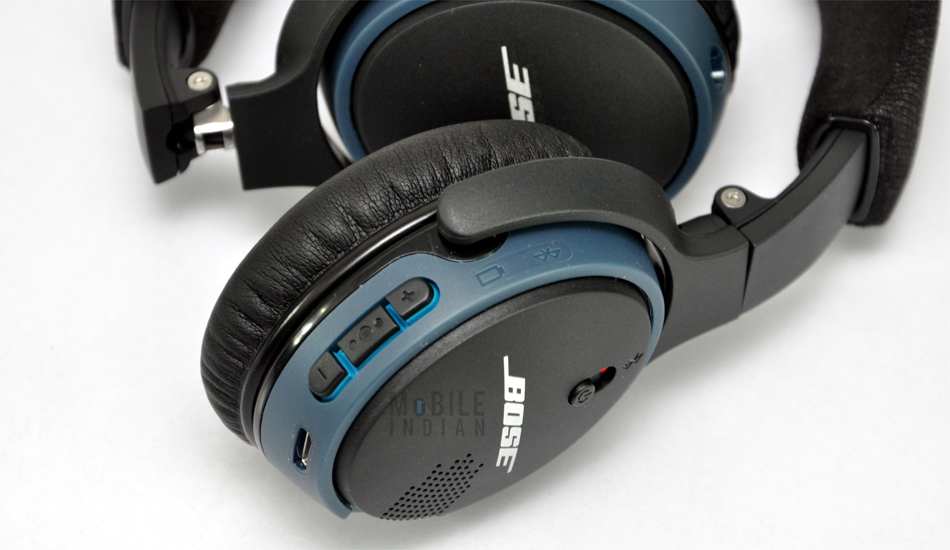 The headset has a power button on the right earjack which also has a volume rocker and a pause/play button. To use it as a wired headset, push the power button down and to use it as Bluetooth, push it up to the Bluetooth icon. There is also a micro USB port for charging the Bluetooth headset. A battery indicator is also located in the right jack, just above the volume rocker. For noise-cancellation, there is a speaker grill in this earjack as well. The left hand ear jack has a 3.5 mm port.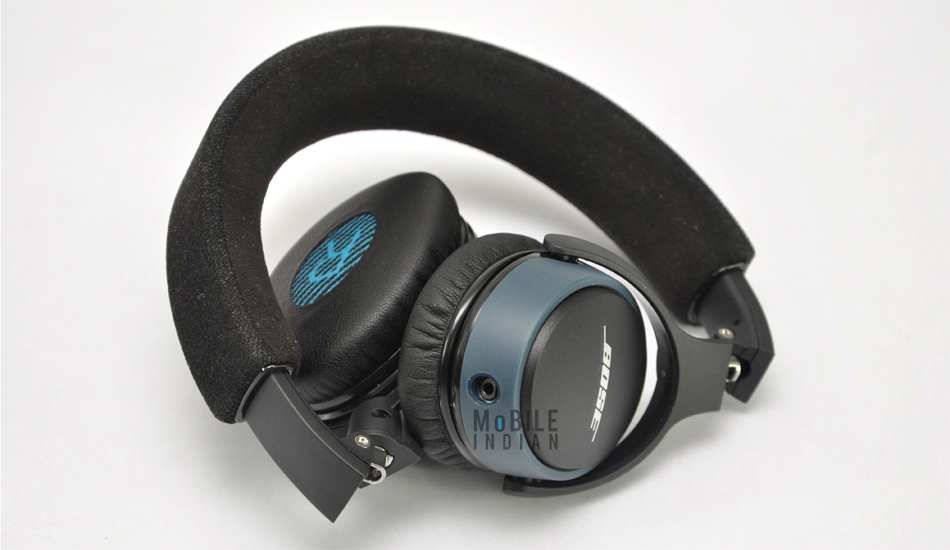 The head gear has a cloth wrapped around it that prevents sweat. The headband is adjustable and even the earjacks can swivel around (both right-left as well as up and down).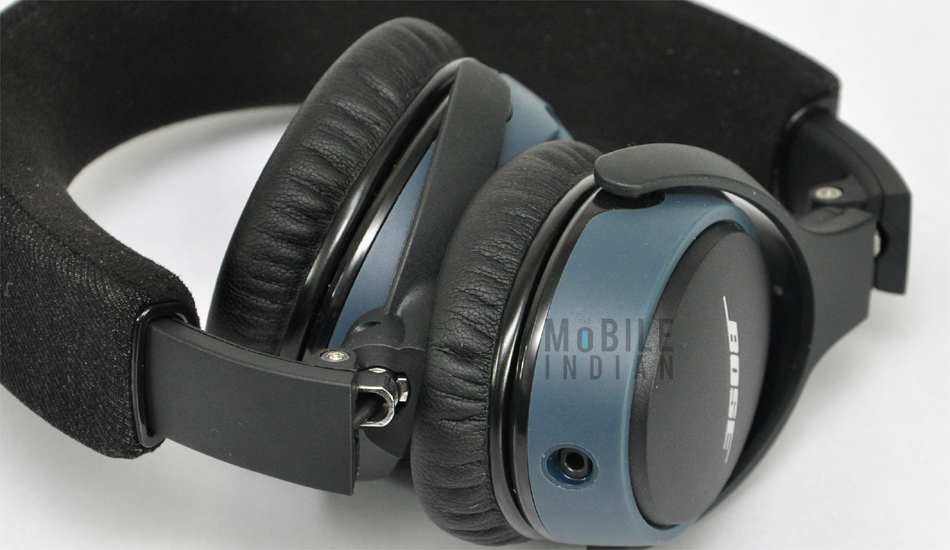 The headset gives a good fitting and you can wear it while jogging as well but I guess the fitting could have been improved. For instance though it doesn't fall down while running, it doesn't stay firm if you bend to do some exercise. The cushions on the earjack is quite soft and doesn't hurt ears even after hours of usage.

Performance

The Bose Soundlink on-ear headphone is as good as we expected. The highs and lows of sounds of my favourite music tracks which I missed while using normal headsets were clearly audible. Thanks to the audio cable, you can use it as a wired headset as well.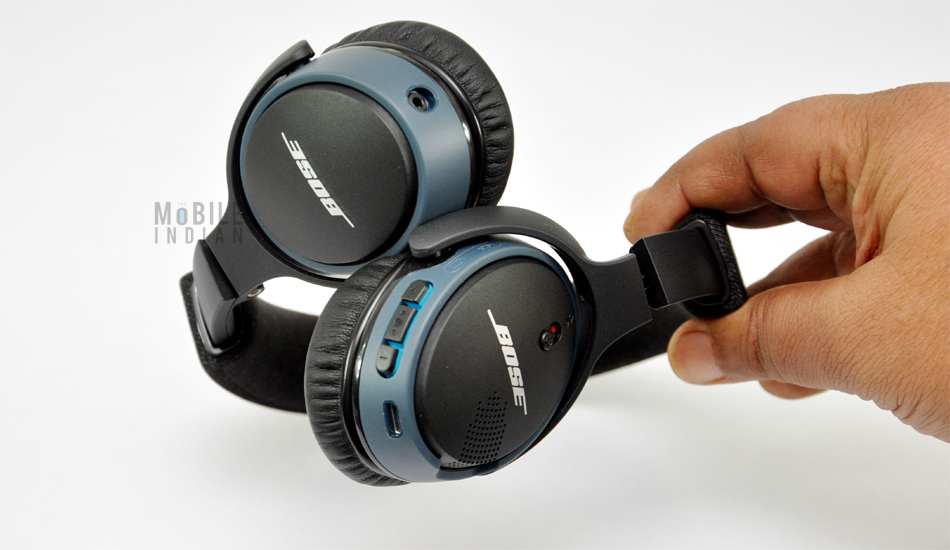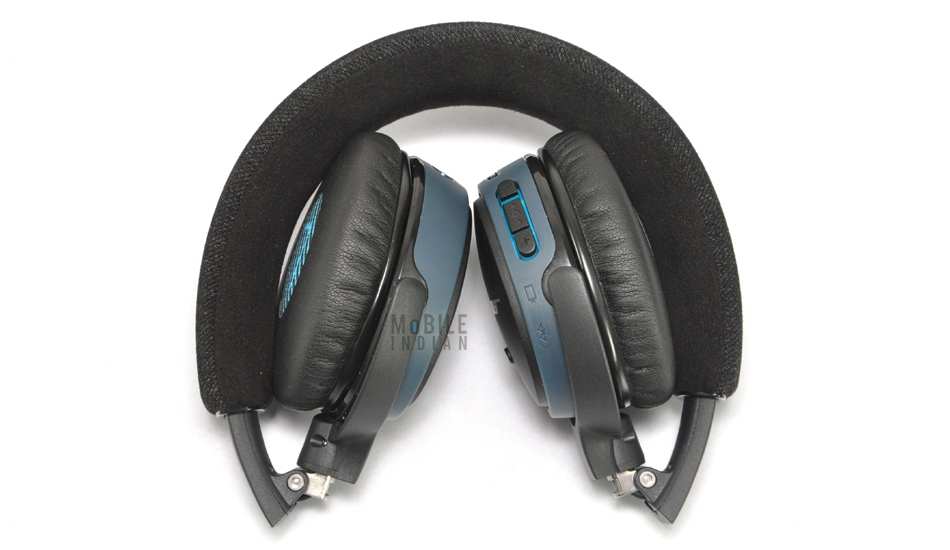 The Bose Soundlink also comes with Bluetooth connectivity and it offers about 8-9 meters of connectivity. Connecting devices is quite easy: just switch on the headphone's Bluetooth mode and it remembers up to eight paired devices and can be actively connected to two devices.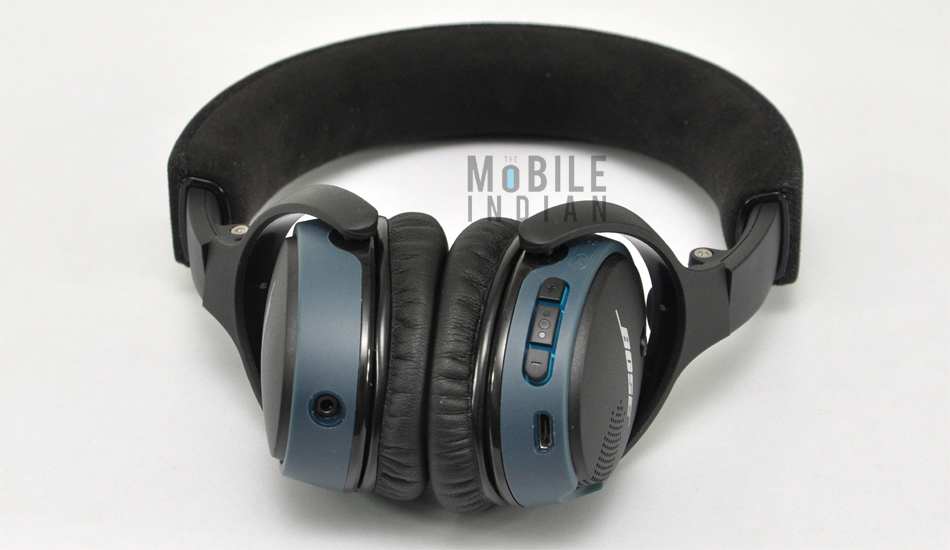 The Bose Soundlink Bluetooth headphones have got two microphones to reduce background noise and they do a fairly good. Also, the headphone has got an inbuilt battery so that you can use it as a Bluetooth headphone and as claimed the headphone can play music in Bluetooth mode for about 15 hours. Once charged the headphone also stores charge for a long long time; infact, I did not have to charge the headphone for a month as I was basically using it as a wired headphone and even after a month I could use it in Bluetooth mode for more than an hour.
Advertisement
Verdict
The Bose Soundlink on-ear Bluetooth headphones is currently available from Bose India's website for the best price of Rs 21,038. At this price, you may tend to think its price to be on the higher side. But as the saying goes, you will only get monkeys for peanuts, if you want quality headsets then you have to loosen your purse a bit more.