The Asus Zenfone 5 is certainly a gorgeous handset and is well equipped but its fate will depend on its pricing.
Advertisement
Asus, which has several impressive tablets in its arsenal, has so far not launched any smartphone in India. But that is set to change as the Taiwanese company is all set to introduce its latest Zenfone series in the country next month. The ZenFone series consists of three Dual-SIM models - ZenFone 4, ZenFone 5 and ZenFone 6.

Before the launch, The Mobile Indian managed to get its hands on the Asus Zenfone 5 which has stunning looks as well as features. To start with, it has a a 5-inch IPS display with 1280x720 pixel resolution and Corning Gorilla Glass 3 protection. It is powered by a dual-core 2 GHz Intel Atom Z2580 mobile chipset, which is paired with 1 GB RAM. It is being offered in 8 GB and 16 GB storage options but we have got the 8 GB variant. Besides, it has a 64 GB micro SD card memory slot too.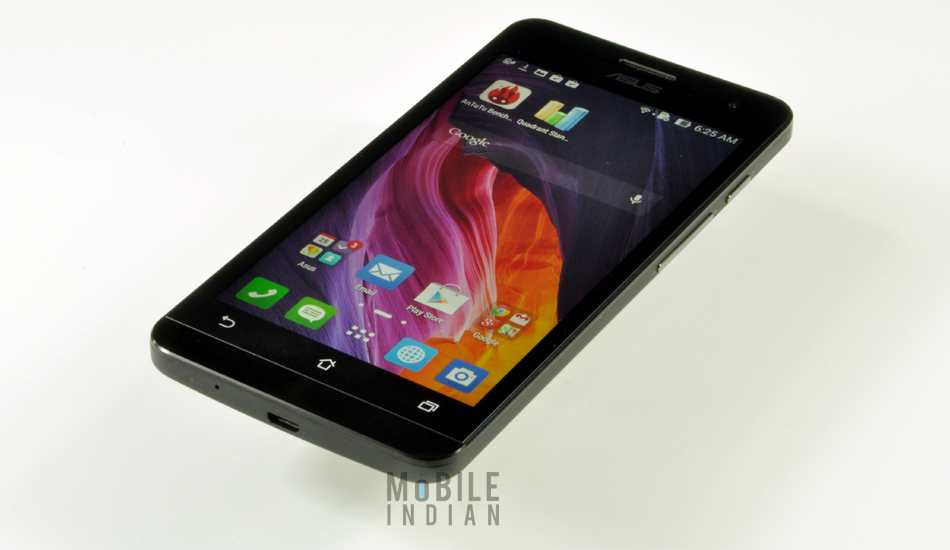 At the back, the Zenfone 5 has an 8 megapixel camera with autofocus and LED Flash. Asus has placed a 2 megapixel camera in its front for video chats. ZenFone 5 also offers WiFi, WiFi Direct, Bluetooth 4.0, and GPS with A-GPS and GLONASS support. This dual-SIM smartphone offers dual Stand-by feature and supports one 3G enabled SIM card. Asus has packed 2110 mAh battery inside the ZenFone 5.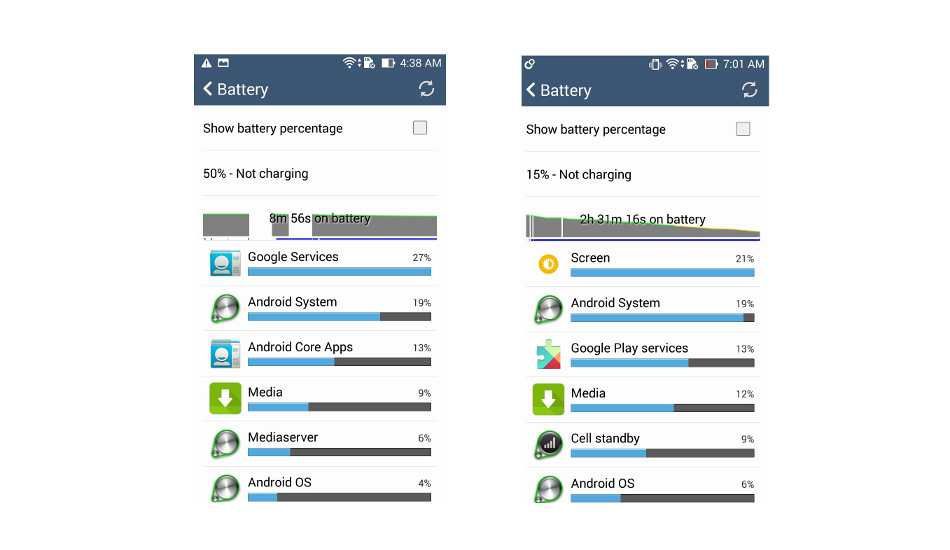 Here is our first impression of the Asus Zenfone 5, whose price and availability details were not available at the time of writing.

Design

The Asus Zenfone 5 is gorgeous to say the least. It has a smooth matte finish back panel that harbours the camera unit and an LED flash. Just towards the bottom of this panel lies a speaker grill. The back panel extends to cover the sides as well. You have to remove this cover to access the SIM card and micro SD card slots but note that this phone's battery is non-removable.

The volume rocker and the power button, which are on the right hand side, are made of metal and sparkles in the overall black body of Zenfone 5. The audio port and the micro USB port are at the top and bottom panels respectively.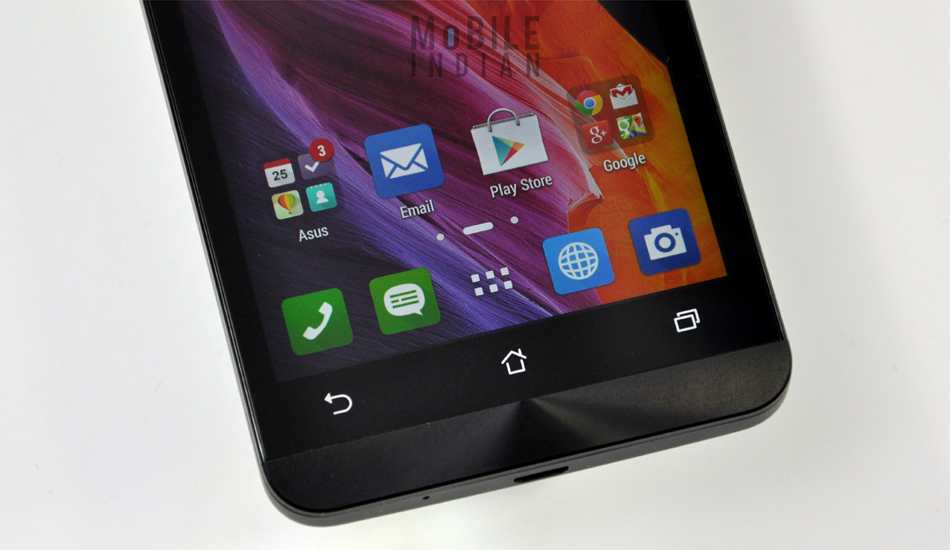 The front panel has also its own style statement. There is a piece of metal with textured finishing just below the three soft touch buttons (return, home, recent). Above this touch buttons lies the 5 inch display. The brand name (ASUS) is engraved above the display.

The phone is extremely lightweight and feels solid in hand. It is not the thinnest handset but it is quite curvy with maximum bulk at the middle, which gives a perfect grip. Though we didn't make a drop test, the smartphone felt a lot sturdy.

Display

The Asus Zenfone 5 has a 5 inch display. As it was an IPS panel, we had no problem whatsoever while viewing content from acute angles. However, its brightness levels are on the lower side; even at maximum brightness, contents of the display are barely visible in bright outdoors. Even indoors, we had to keep the brightness at maximum for the best experience. The display is also quite reflective and attracts a lot of fingerprints.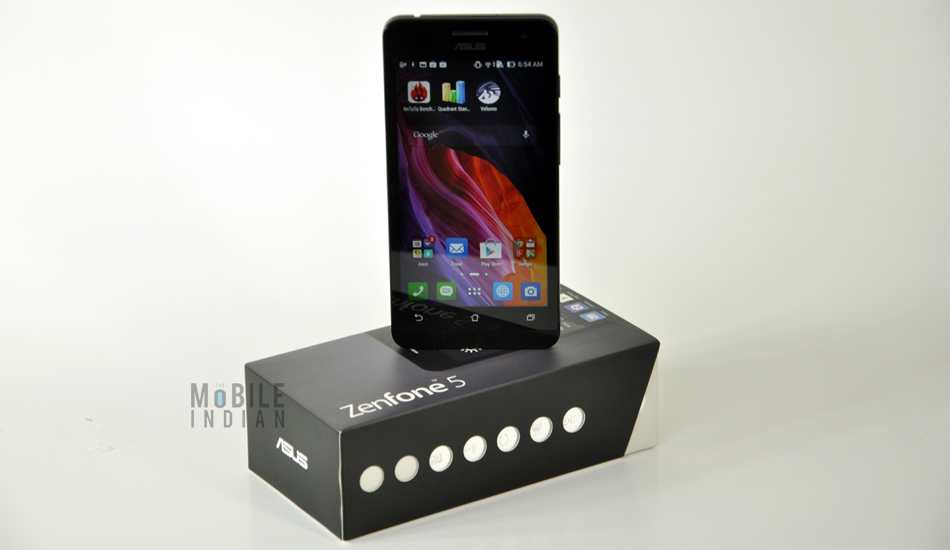 However, the 5 inch display of Zenfone 5 is comparable to that of high end devices with its colour output. Though it has only HD resolution and not full HD, its display looks stunning. Touch response is really smooth that I had encountered only in high end devices.

OS and User Interface

Asus Zenfone 5 comes preloaded with Android 4.3 Jelly Bean operating system version but many reports say that it will be upgraded to Android 4.4 KitKat eventually. Meanwhile, the Zenfone 5 has a custom interface called ZenUI.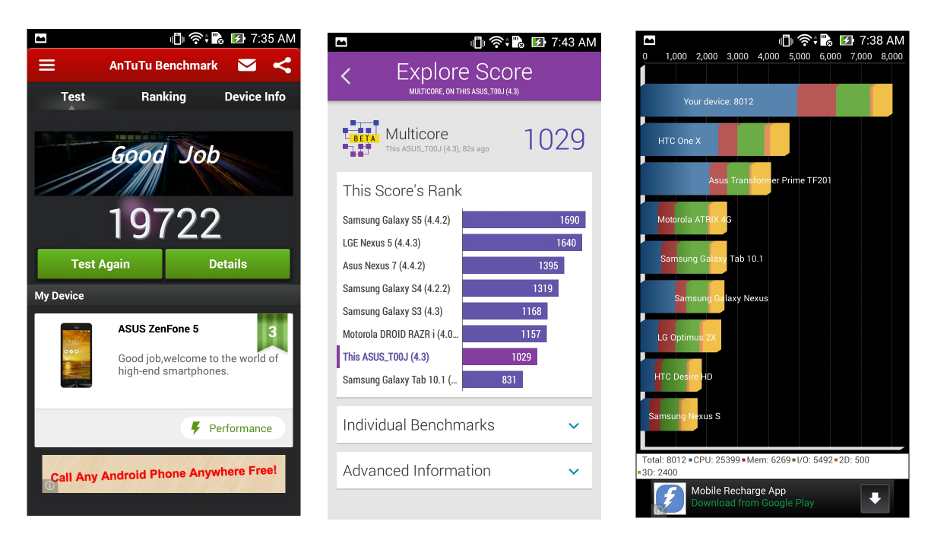 The UI is quite user friendly and further simplifies the Android UI to make it easy for the users. You will see the difference the moment you turn on the phone. The lock screen shows the time, date, and weather apart from quick launch options for message, call, and camera. The lock screen also is integrated with your Google Calendar showing your itinerary. It also allows you to jump straight to the notification bar. It also shows owner's info (if you input your name) on the lock screen. There is also provision to quickly jump to the camera section (by double pressing the volume button or swiping from right to left).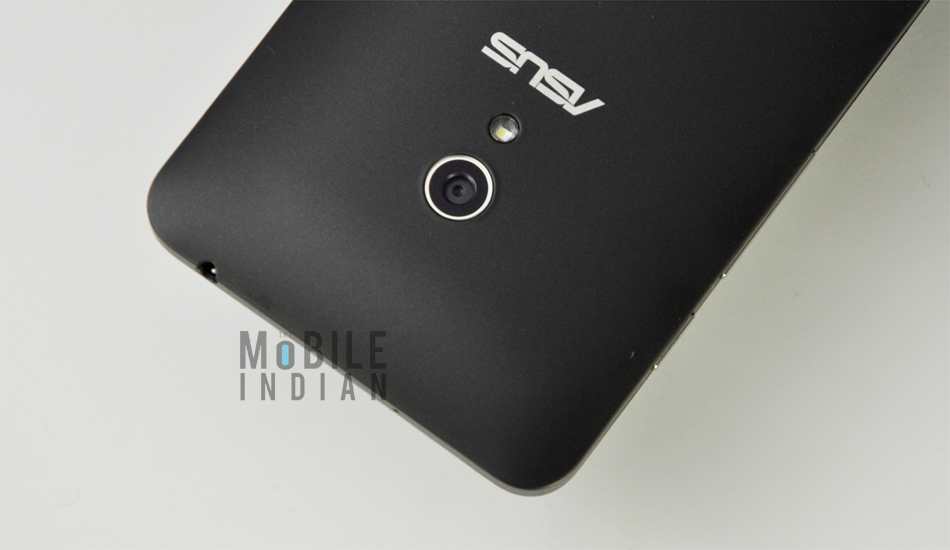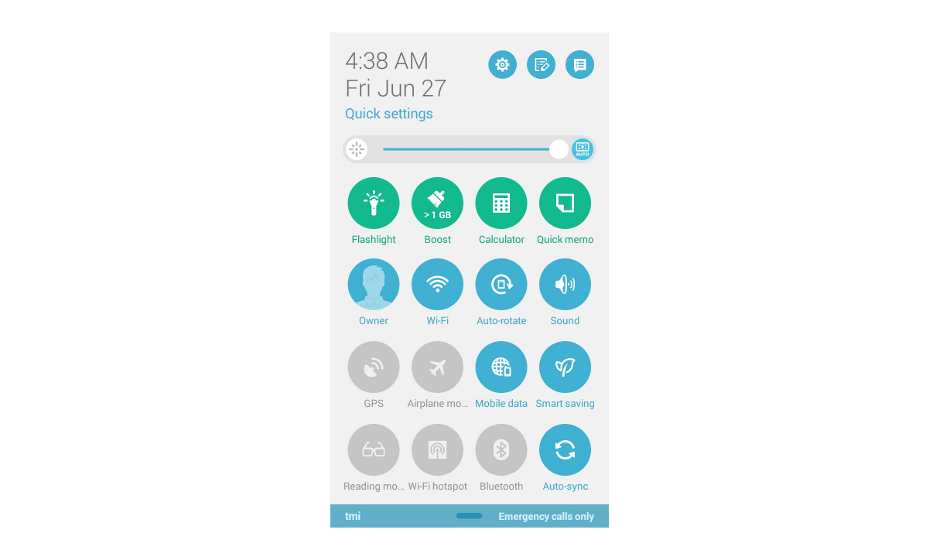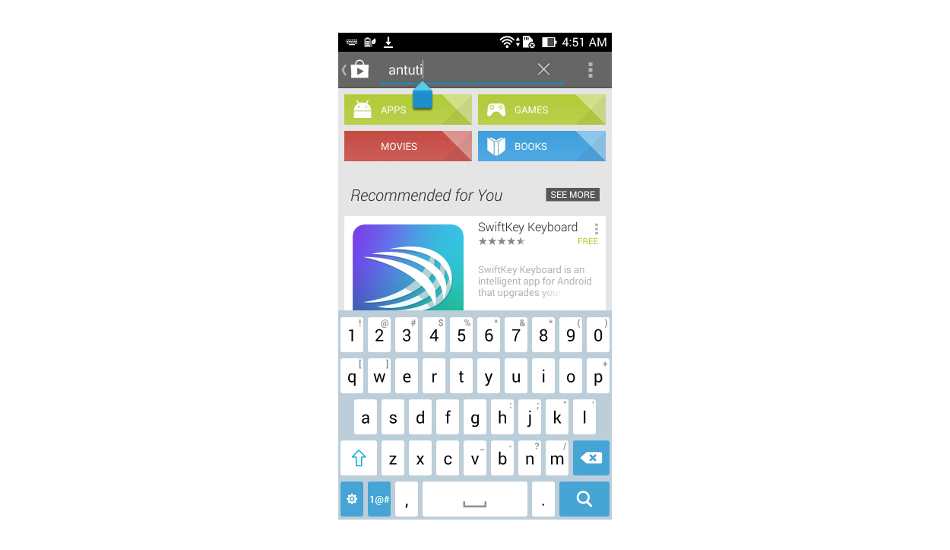 Note that all these facilities are available in the normal swipe lock feature. If you opt for other lock screen features like Pattern method, not all options will be shown in the locked screen. However, unlike the traditional Android UI where one cannot access the notification bar in locked screen (in Pattern or Face locking options), the ZenUI allows users to access some very essential tools like flash light, calculator, quick memo, and RAM booster even from the locked screen.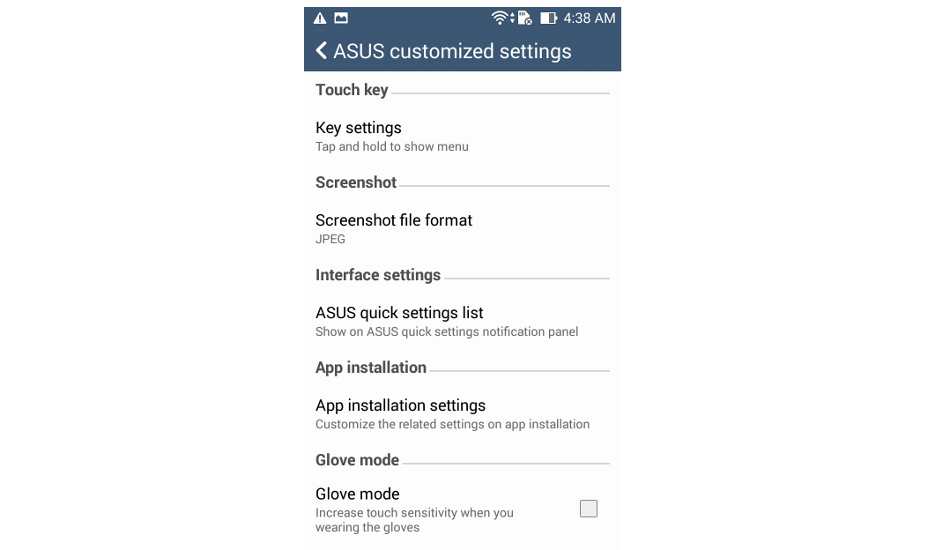 The notification bar is customisable while the app menu tray of ZenUI looks like that of HTC's Sense user interface that nicely segregates the apps with decent spacing. There is an easy mode facility in the Zenfone 5 too which shows only few essential items.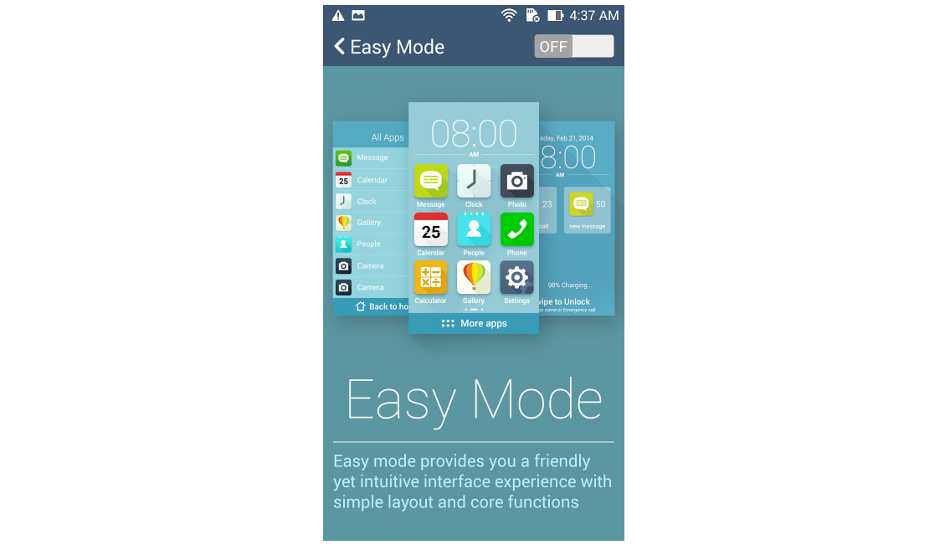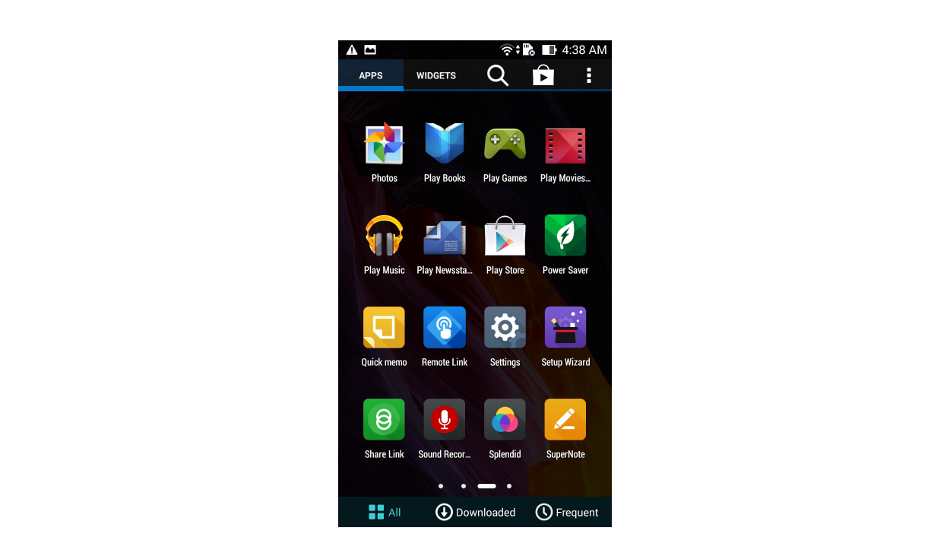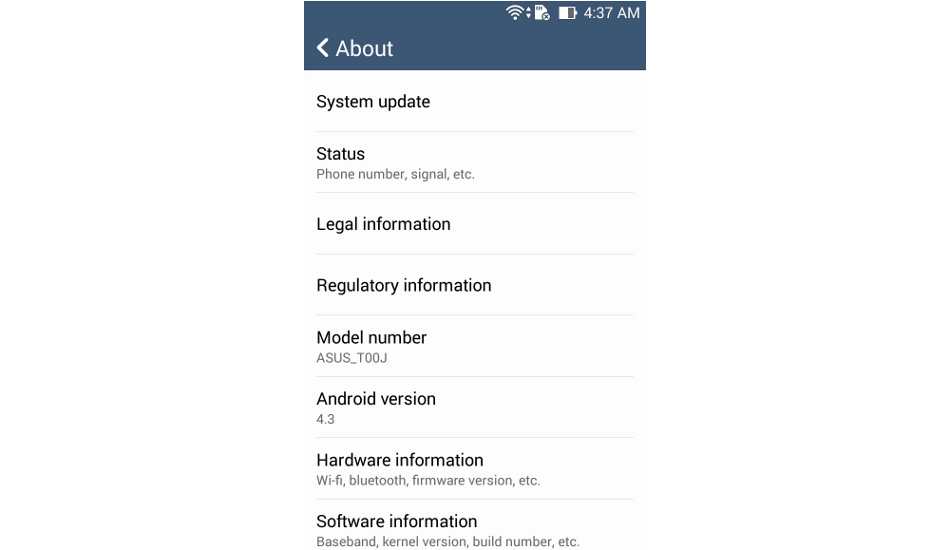 Besides, it has several useful applications like Reading Mode, Glove Mode, Quick Memo etc. We will talk in detail about its user interface and its usefulness in its detailed review later.

Storage

The Zenfone 5 comes in 8 GB and 16 GB internal storage versions. It is not yet known which version Asus intends to bring to India.


However, in both versions there is an expandable storage slot that can accommodate a micro SD card of up to 64 GB.

Camera

There is an 8 megapixel camera in the back of Zenfone 5; to assist in low light there is an LED flash light as well. In the front, it has a 2 megapixel camera.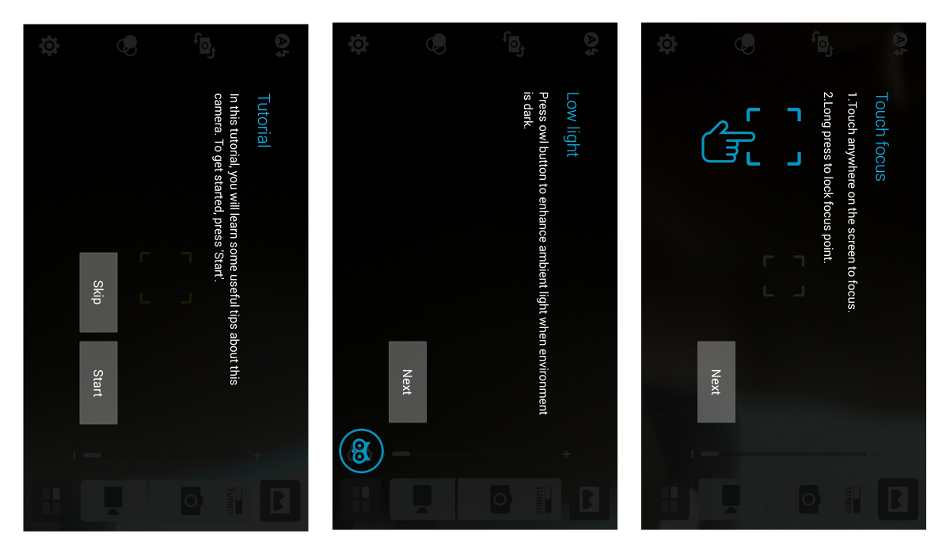 The camera app of Zenfone 5 is quite fast and manages to focus on objects with ease. The menu of the camera app is quite different from the traditional camera app but its easy to understand.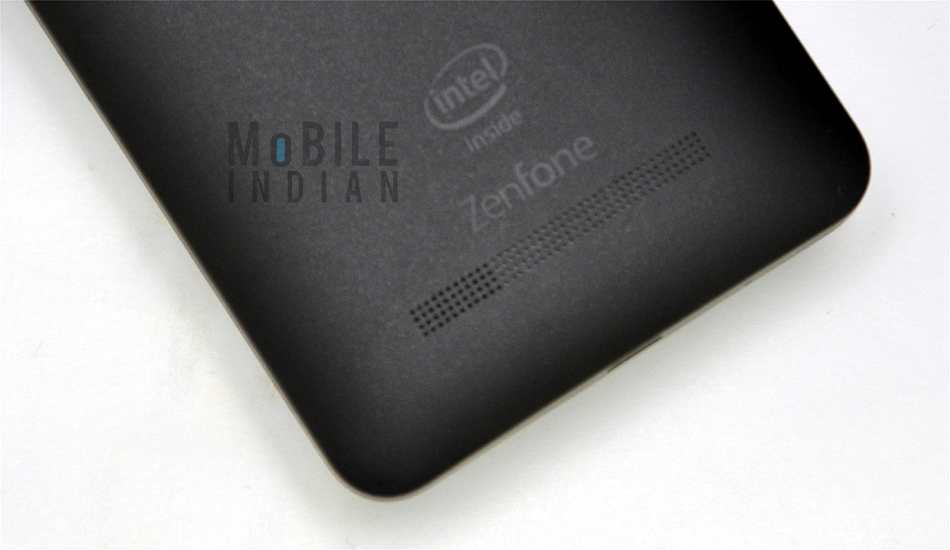 As far as quality is concerned, we did capture few pictures in low light and it did well. We though haven't tested its camera in different lightings for which you have to wait for its in-depth review which we may publish very soon.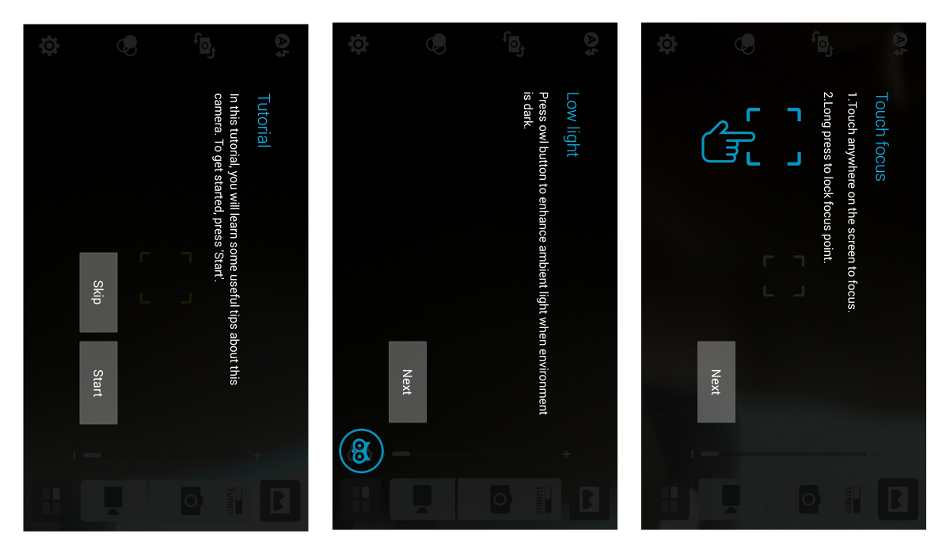 Meanwhile, in the Asus Zenfone 5 there is a very interesting camera app called Party camera which allows you to create group in the local WiFi area and share pictures to nearby devices. We will definitely review its functioning later in its detailed review later.

Performance

The Asus Zenfone 5 (8 GB) comes armed with the 1.6 Ghz Intel Atom Z2560 processor. To assist this CPU, there is 2 GB RAM and the PowerVR SCX544 MP graphics processing unit. During our short interaction the phone was simply superb - closing and opening apps in a flash.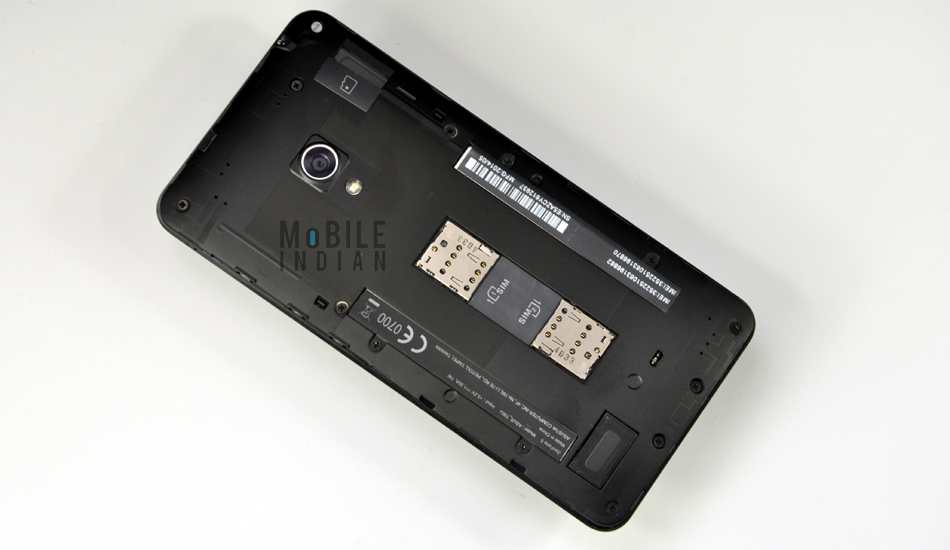 The effect of the powerful hardware did reflect during its benchmarking. The Asus Zenfone 5 managed to score 19722 in Antutu, 1029 in the Vellamo Multicore test, and 8012 in Quadrant.

However, in our short interaction we were not in a position to test its battery life. Also, we will check out its connectivity later in our detailed review. Note that it comes with a non-removable battery and has two SIM slots. Besides, it comes with WiFi, Bluetooth, and Miracast as well.

Conclusion


Advertisement
Verdict
The Asus Zenfone 5 is certainly a gorgeous handset and is well equipped. It definitely impressed us in the first interaction with its style and features but there are many aspects of the phone that are yet to be explored like battery life, camera capability, performance etc. For a comprehensive picture we are in the process of reviewing the phone but the phone's success would primarily depend on its price. Asus would formally announce its price and availability in India on July 9, so stay tuned.