Dubbed as a slightly better variant of the earlier launched Zenfone 3 Max, the new device packs in a pretty impressive 5000 mAh battery inside but what apart from that?
Advertisement
Pros
Build Quality is good
Android 7.0 Nougat
Battery Life is amazing
Cons
Performance is average
Sub-par camera performance
Over-heating while gaming for long sessions
Audio Output from speaker is not impressive
Being a crucial player in the Notebook and PC industry, Asus really appeared to take the smartphone game seriously when it launched the Zenfone 2 back in 2015. Since then it has been a plethora of smartphones in the Zenfone series for the Taiwanese handset manufacturer. The last year's Zenfone 3 series was no different with a bunch of variants spread across different price ranges. Launching a lot of variants in the same series has often led to immense confusion among the consumers and in a country, like India, the confusion always tends to pace up with all the manufacturers launching a new smartphone every second day. Following the pattern, Asus introduced a new member to its Zenfone 3 lineup today, the Zenfone 3s Max. Dubbed as a slightly better variant of the earlier launched Zenfone 3 Max, the new device packs in a pretty impressive 5000 mAh battery inside but what apart from that? Let's find out.
Specifications
>> 5.2-inch HD (720 x 1080 pixel resolution) IPS LCD 2.5D curved display
>> 1.5 GHz 64-bit Octa-Core MediaTek MT6750 processor coupled with Mali T860 GPU.
>> 3GB of RAM + 32GB of internal storage which is expandable via microSD
>> Android 7.0 Nougat
>> 5000 mAh Battery (Non-Removable)
>> 13-megapixel rear camera + 8-megapixel front camera
>> 4G with VoLTE, Wi-Fi, Bluetooth, GPS
Design
Hitting the exteriors to the test first. Asus Zenfone 3s Max builds up on the monotony we are witnessing in the budget smartphones since last year. A unibody design built out of aluminium with the back curving around the edges. I am not criticising the design here. The Zenfone 3s Max is really solid in hands and also looks premium especially with the gold colour we had, however, it does not bring anything new. Further, the curved edges make the device a little slippery so I strongly recommend a back case for this device. At the back, we get the primary camera with Dual LED flash along with some Asus branding and a noise cancellation secondary microphone. We get the volume rockers and a slightly textured power button on the right, a hybrid Dual SIM tray slot on the left, a 3.5 mm headphone jack up top and a speaker grill, the primary microphone and a microUSB port at the bottom. Moving on to the front, we get the earpiece, the selfie camera and some sensors just above the display while the fingerprint sensor which also acts as a Home Button sits just below the screen.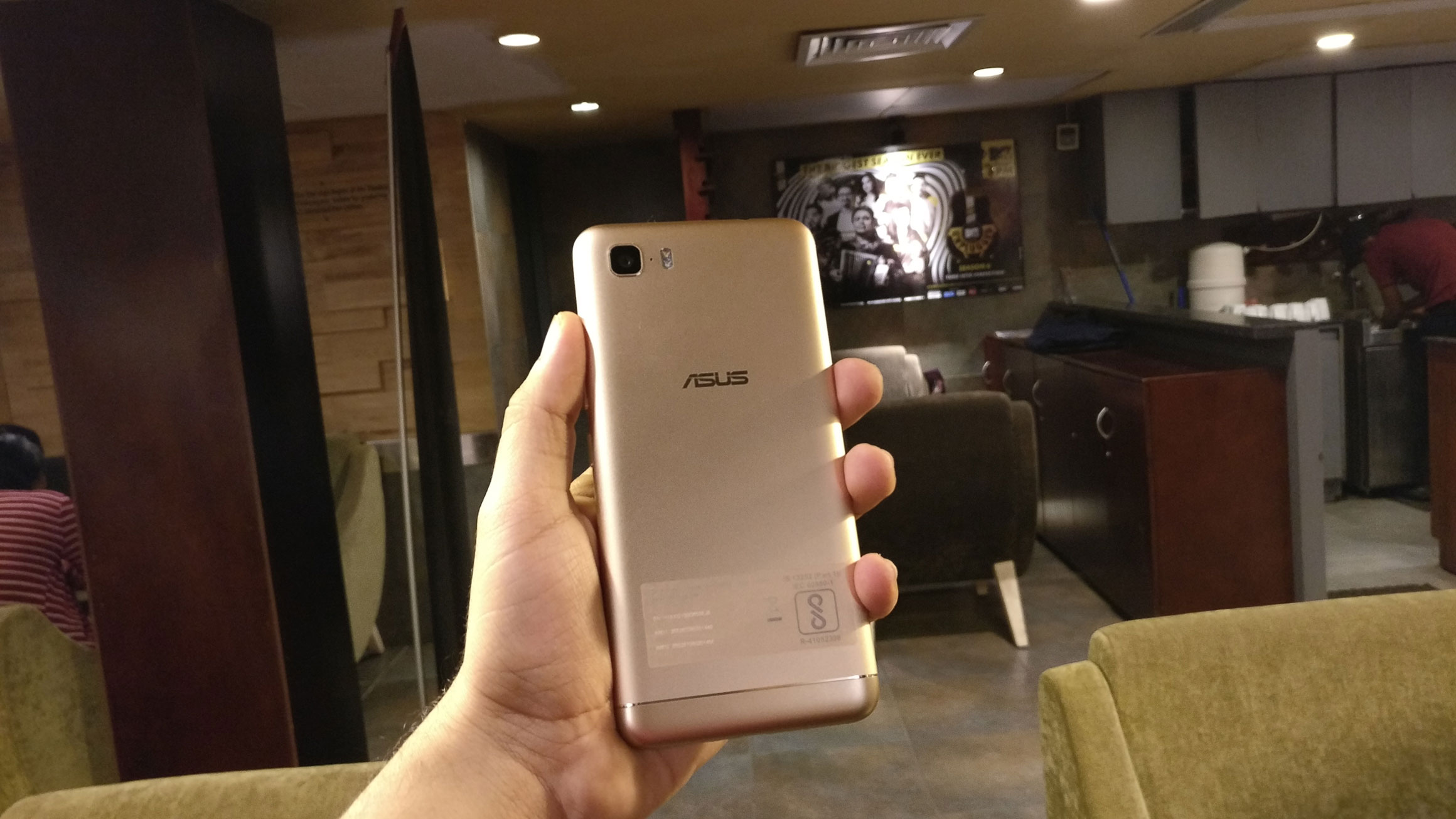 Now, here is where I didn't like Asus's approach to the design. The device does come with a physical home button at the front, but the company still went with on-screen buttons for the Zenfone 3s Max. Why not just put two capacitive buttons on either side of the physical home button and free up a bit of space on the screen or just save a little bit of space at the bottom chin and move back the fingerprint sensor at the back if the company decides to give on-screen buttons. With a fingerprint scanner embedded in the physical home button along with on-screen buttons, it is simply not the best design approach.
Check Out Asus Zenfone 3s Max in Pictures
Display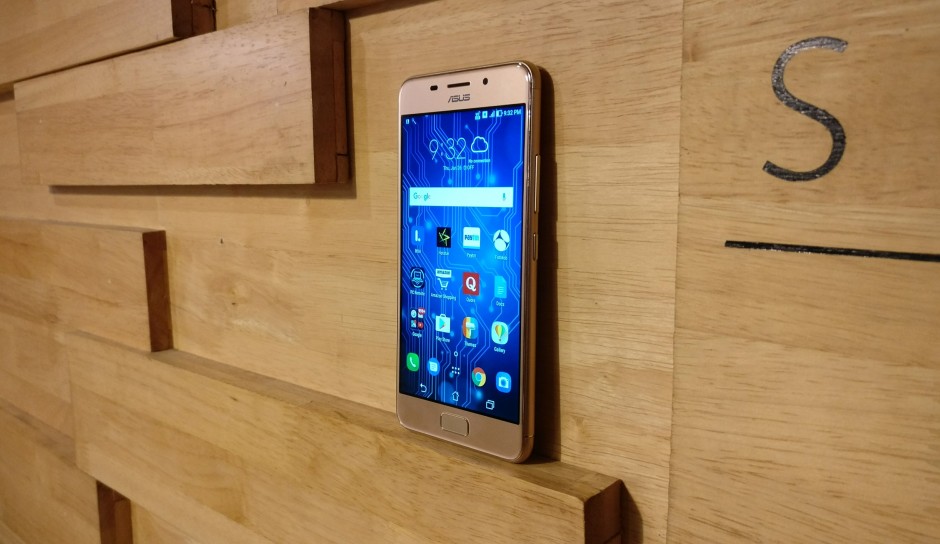 Asus went in with a 5.2-inch HD (720 x 1080 pixel resolution) IPS LCD 2.5D curved display. The display performance during my testing was commendable given it is only a 720p panel. The colours were accurate and the viewing angles were also above average. Outdoor visibility was good enough and the smartphone was easily usable under the direct sunlight. The display didn't take up any scratches as well and the 2.5D curved glass added to the premium performance. The auto-brightness sensor did its job accurately most of the times and we also get the famous Blue Filter in the display menu for it to be easy to the eye in dim light or dark environments. To sum up, a 720p screen on a 5.2-inch display size doesn't pose any problems if implemented properly just like Asus did it with the Zenfone 3s Max.

Performance
This is where a budget smartphone tends to either take the crown or fail to impress. For the figures, the Zenfone 3s Max comes with a 1.5 GHz 64-bit Octa-Core MediaTek MT6750 processor coupled with Mali T860 GPU. The device also sports 3GB of RAM along with 32GB of internal storage which is expandable via microSD card that sits in a hybrid Dual SIM tray. MediaTek's MT6750 is not the best processor at this price range, however, in terms of day-to-day usage the device performed without any issues most of the times. I rarely witnessed any major lags and multi-tasking was also just fine on the device. However, it tends to struggle a little bit when a heavy task is running in the background. The app load time is also not that impressive and the ZenUI 3.0 is not the lightest android skins in the market right now. However, one good thing with the Zenfone 3s Max is that it comes with the latest Android 7.0 Nougat. Android Nougat on this device does make the performance a tad bit better. Features like split-screen window, detailed notification panel makes up for an average performance which the SoC manages to put out in aggressive usage sessions.
Advertisement
For the benchmark scores, the AnTuTu Benchmark showed up a score of 37322 on our unit while the device scored 591 in the single core test and 2434 in the multi-core test on Geekbhench which is below par when we compare it to other budget devices in this price segment.
Coming to the gaming performance, the device surprisingly exceeded our expectations. Starting with games like Subway Surfers, the device handles light games impressively. Even playing games like Asphalt 8, Dead Trigger 2, Nova 3 etc. was good except some minor frame drops here and there. The speaker grill which is placed at the bottom will not help you give a better gaming performance but thankfully, it doesn't get blocked often. On the downside, the device does get warm after just 10-15 minutes of gaming session. I am not sure if it's with the chipset or Asus's customizations, but the Zenfone 3s Max is not ideal for long gaming sessions. Summing up the performance of the Zenfone 3s Max, I would rate it 7/10.
Software (User Interface)
As mentioned before, Asus Zenfone 3s Max comes with Android 7.0 Nougat with ZenUI 3.0 on top. I am not a fan of heavy android skins and had mixed opinions for ZenUI 3.0. The UI follows a pretty strong colourful accent all across. We get the usual app drawer and ZenUI launcher doesn't offer anything new. We get a bunch of customizations which does come in handy every now and then. One of them is the 'Zen Motion'. Under the menu, we get a lot of Touch and Motion gestures such as Double-tap to wake up, Swipe to wake up, Double-tap to turn off screen along with other app-specific gestures. Being not the lightest of Android skins, ZenUI also brings a lot of bloatware, both from Asus and others. Whereas most of the external pre-installed apps can be uninstalled completely, the Asus apps cannot be uninstalled. Apart from a built-in theme engine, we get apps like MiniMovie, PhotoCollage, ZenCircle, ZenfoneCare, ZenTalk, Asus ZenFit etc. While it's nice to have such apps but I would have personally liked if Asus had given an option to remove such apps to make more space inside for other files such as pictures music or even more apps.
Apart from this we also get a pretty solid power saver with four preset profiles along with smart switch ability based on both time and battery percentage. The Mobile Manager app helps you boost up some battery, scan for viruses, clean up unnecessary files etc.
Camera
Now for the optics, Zenfone 3s Max sports a 13-megapixel rear camera with f/2.0 aperture and Dual LED flash whereas we also get an 8-megapixel 85 degrees Field of View front camera. The rear camera also comes with the Asus's trademark 52-megapixel super resolution feature, HDR, QR reader, Night Mode, Low-Light Mode, Time Lapse effect etc. The camera can record videos at 1080p at max. The camera interface is pretty simple and navigating through different options will not take much time to get hold of.
For the performance, the photos taken from the back 13-megapixel shooter is not up on par with other smartphones in this price range. The camera tends to overexpose the highlights and lack that extra bit of detail in almost every image. Colours come out to be decent, though. To improve the sharpness, we also tried out Asus's super resolution mode which did help a little bit but the camera takes way much time to click a photo in that mode. The HDR Pro mode also comes in handy but doesn't help where the lack dynamic range is apparent.
Check Out Asus Zenfone 3s Max Camera Samples
For low light photography, the camera again tends to take in decent colours and light, thanks to that f/2/0 aperture, however, that sharpness and details in the pictures are just not there. In short, you can't say that the photos taken from this device are clicked by a 13-megapixel sensor. To improve things a little bit, we clicked some photos in 'Low-Light' mode which resulted in artificial softening of photos after it has been clicked. The front-facing camera does a decent job in daylight but struggles just as the primary camera, in low-light. To sum up, don't go for this device if the camera is your only priority.

Battery, Connectivity and Audio
Now, this is where the Zenfone 3s Max actually manages to stand out. Asus has given a massive 5000 mAh battery inside this device which can easily last you full two days with moderate to heavy usage. My average Screen-On-Time (SOT) ranges from 7.5 hours which is more than enough, in my opinion. Starting the day at 7 AM in the morning, this device would easily last until 9 PM the next day. The 720p display helps to give a slightly more battery life and if you don't use your device that much, you are in for an easy 2.5 days of battery life with the Zenfone 3s Max.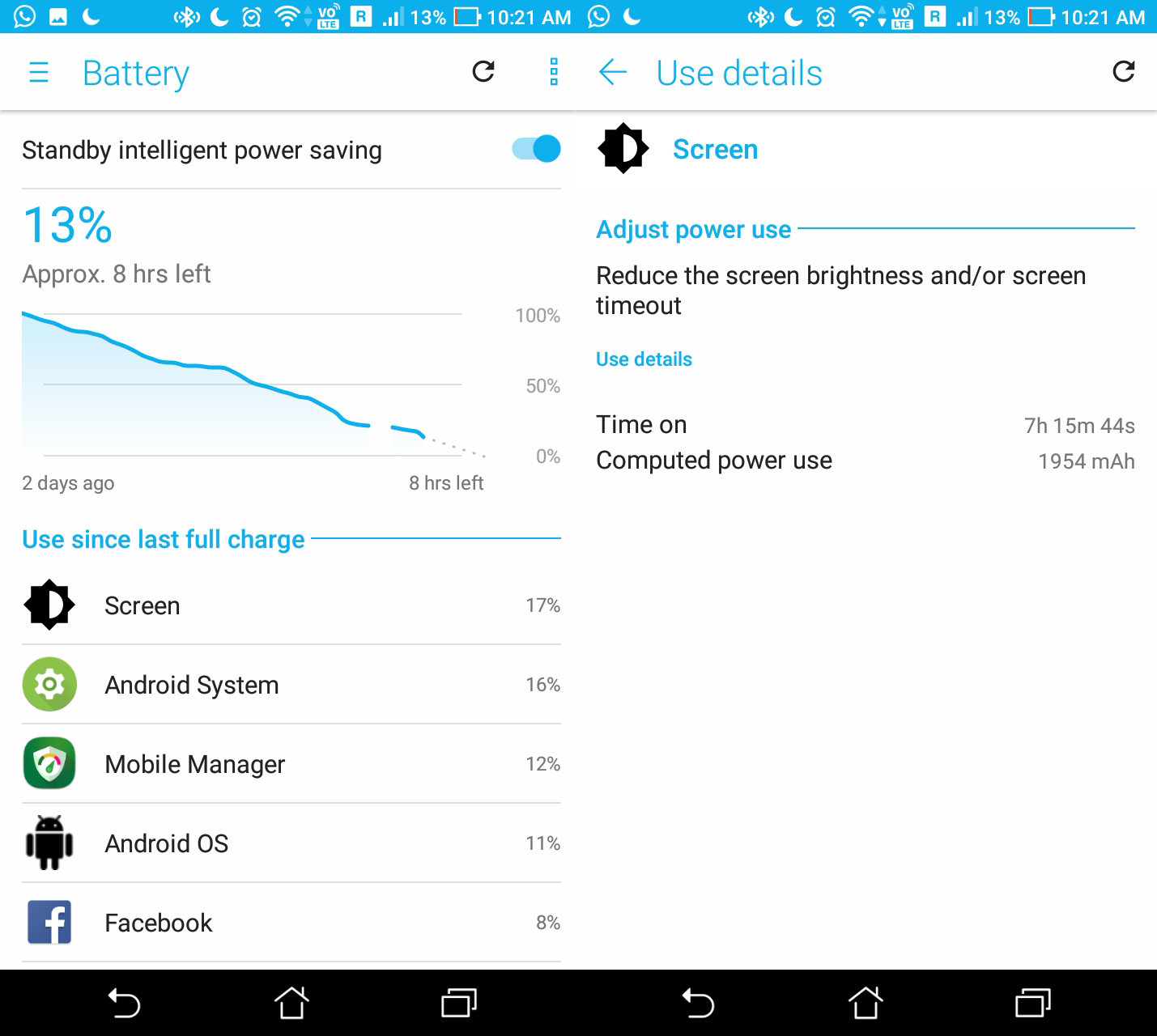 In terms of connectivity, the device offers Wi-Fi 802.11ac, Bluetooth v4.0, GPS with A-GPS, 4G with VoLTE and microUSB which also supports reverse charging. The signal reception and call quality were decent throughout our testing.
Meanwhile, audio is probably one of the biggest cons of this device. The single bottom firing speaker is not even average. The sound coming out of the speaker often tears and distorts as we increase the volume which also hampers the overall media consumption experience on this device. The headsets we get with the device are decent. The audio quality through earphones is much better and which is where you would prefer listening to songs on this device. The primary microphone does a good job as well and the sound coming out of the earpiece is on par.
Advertisement
Verdict
Asus Zenfone 3s Max does hit some good point in terms of battery, display and day-to-day usage, however, it is just not on the same level as other devices in this segment. A sub-par processor coupled with pretty average cameras and audio output will probably some of the primary reasons I would not recommend this device to you. If camera is your utmost priority, you can look for Honor 6X or Moto G4 Plus, or else, Xiaomi's Redmi Note 4 if you can have a decent camera with insane battery life and performance.