While smartphones is a fairly new segment for the company, Asus has been there in the notebook business for a long time now. Where its premium notebook or ultrabook range is worth looking, the Taiwanese giant has also tapped the budget segment recently. Last year, Asus launched its new Eeebook (basic notebook) E402M for a price of Rs 16,990 which is currently available for a price of around Rs 15,000 on Flipkart. Coming in at this price, the E402M doesn't offer an outstanding performance and we don't expect it either. Nevertheless, I had the chance to use this Eeebook for a while and here is my review for the Asus E402M.
Design
Starting with the design, as usual, the E402M impressed me as soon as I picked it up for the first time. Asus has done a fair job of building up this notebook and making it feel much premium than its price tag. The entire body comes with a metallic finish all across with a single toned (red in my case) colour running through the entire body giving it a balanced look overall. The keyboard and the mouse trackpad feels premium as well and is quite easy to use most of the time. The keys are adequately clicky with a single piece trackpad which includes both left and right click inside.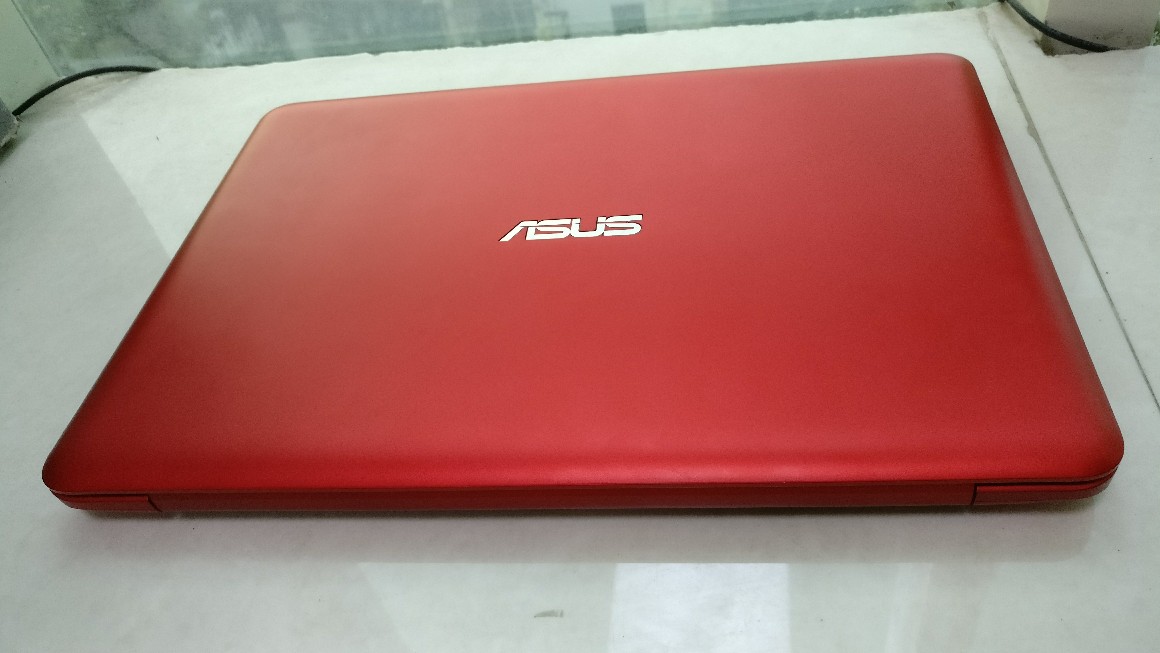 I would have liked the separate buttons here, but the hidden buttons work just fine. We get the Asus branding at the back of the display with two speakers on each side, at the bottom. The device also sports three LED indicators at the front edge indicating power, charging and aeroplane mode. The device measures at 13.3 x 9.3 x 0.9 inches and weighs around 1.61 kgs which are decent given that it is a 14-inch notebook. We also get four rubber paddings at the bottom to give that extra grip and prevent the device from touching the surface directly. The E402M doesn't come with a fan but Asus has given in an IceCool technology inside which claims to handle the heat well. I rarely had this laptop running for a long duration and didn't face any overheating issues. Apart from this, there is not much in terms of the design.
Display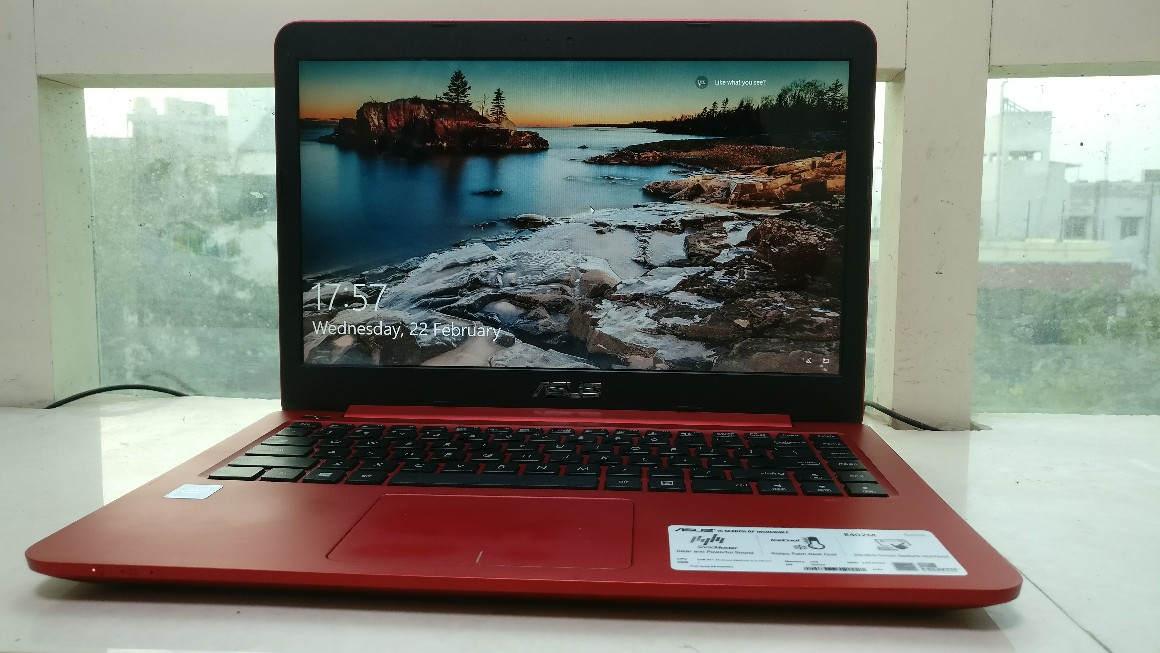 Coming to the display, the Asus E402M sports a 14-inch HD LED backlit display boasting a resolution of 1366 x 768 pixels. Overall, the display quality is just fine. The screen does get decently bright but the viewing angles are not on par, in my opinion. I used the notebook in direct sunlight and had no issues in doing day-to-day tasks such as web browsing, writing etc. However, this display will not be ideal for media consumption outdoors. Whereas, it works decently indoors. The keyboard shortcut for brightness also works fine.
Performance
Expecting a high-end performance from a notebook priced at Rs 15,000 would be brutal. Nevertheless, the Asus E402M is powered by a 64-bit Intel Celeron N2840 processor clocked at 2.16 GHz (max up to 2.58 GHz). Along with it, we get, DDR3 2GB of RAM and 32GB of EMMC internal storage of which only about 16-19 GB is available. Nothing extraordinary in the graphics, as we get usual Intel HD graphics on board.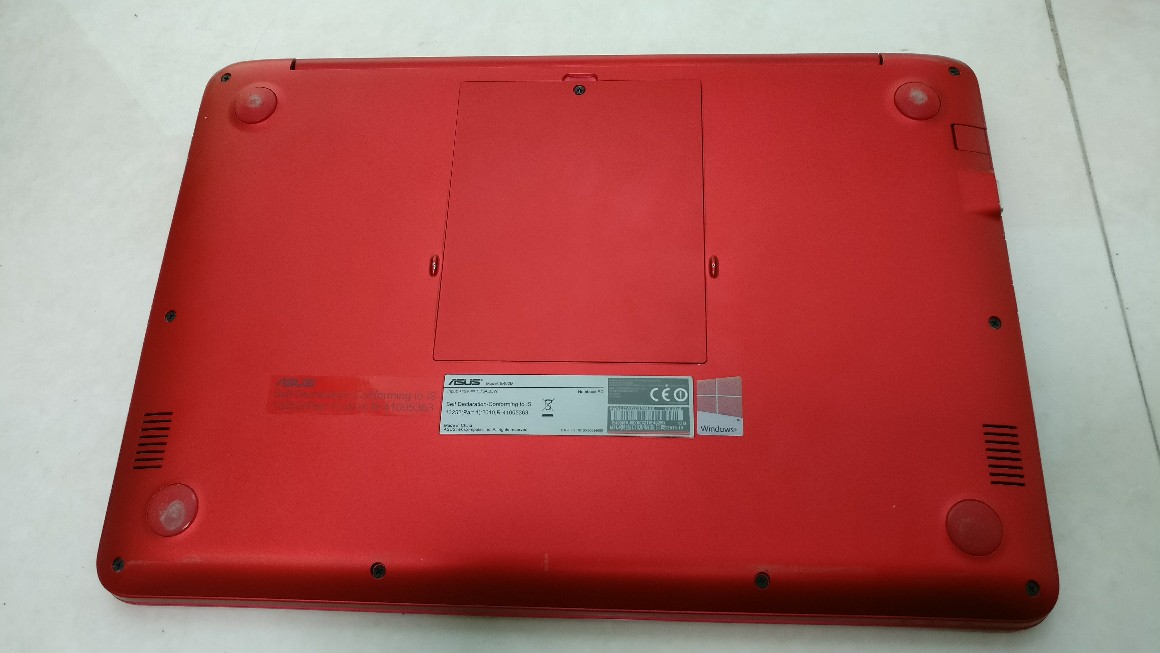 Translating these numbers into real-time performance, this Eeebook will handle daily browsing, YouTube, Facebook, however, don't throw heavy tasks as you will not get the desired results with a combination of 2GB RAM + 32GB of internal storage on a notebook. The device runs on Windows 10 operating system which is probably the only plus point here. But, you have to consider the price here, Asus E402M is not meant for heavy multitasking, video rendering or even mediocre gaming. The device even hanged a couple of times while I opened up too many tabs on the Chrome browser. So in terms, of performance, this Asus Eeebook will definitely not do any wonders. Further, we also get a lot of Asus software on board which (obviously) can be removed, but pushing your own apps in a notebook with only 32GB storage is never a good idea. To sum up the performance, we would advise you to use this Asus E402M more as a Chromebook with uploading all your content on a cloud service because if you go and save all your data and apps on the given 32GB internal storage, you will have a tough time navigating through a fairly light windows 10. Also, you get a VGA camera up front which does the job when needed.
Battery, Connectivity and Audio
Now in terms of battery, the 14-inch E402M performed on par. The device easily lasted for about 4+ hours of continuous usage and would normally take about 2 hours to reach the 100 percent battery level.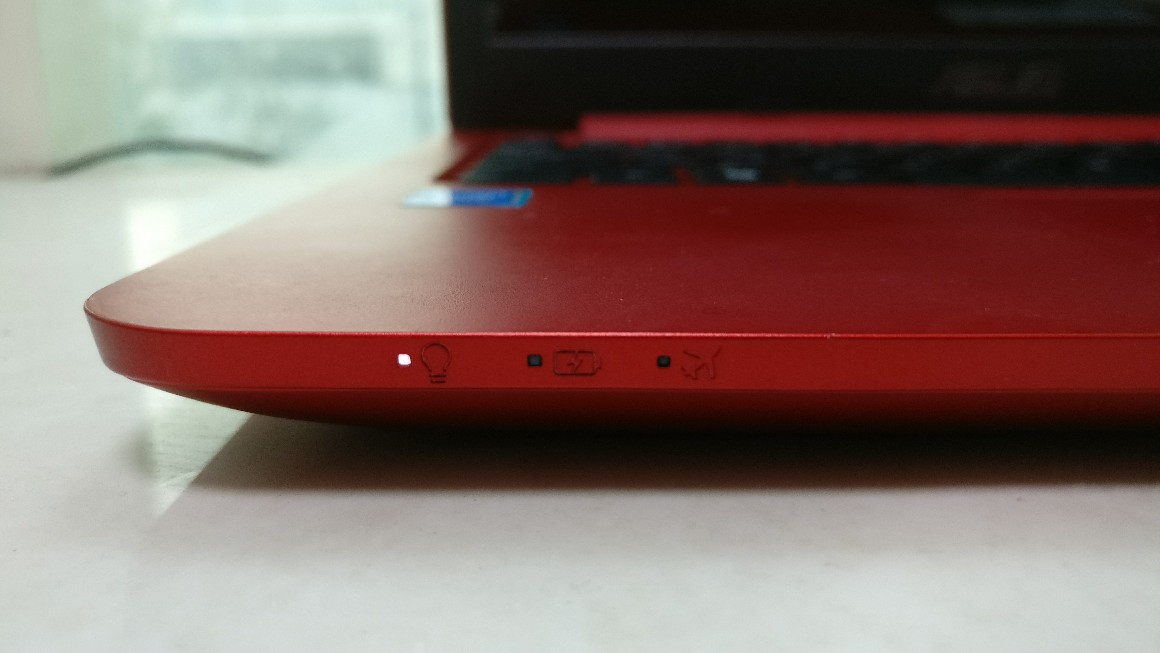 In terms of connectivity, the Eeebook sports DC in, RJ 45 port, VGA port, HDMI port, USB 3.0 port and multi card reader on the left while there are a USB 2.0 port and combo audio/mic jack on the right. Apart from this, we also get built-in Bluetooth and Wi-Fi.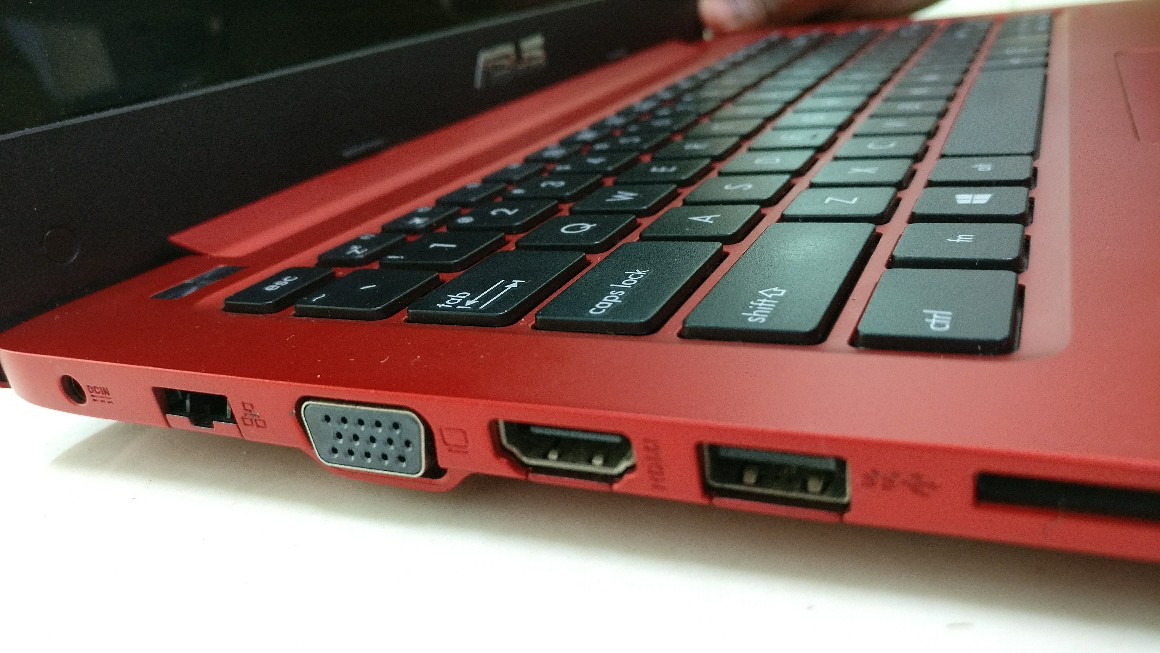 Now for the Audio, as mentioned before, there are two speakers at the bottom on each side with Asus's SonicMaster technology to deliver Clear and Powerful sound. In reality, the speakers work pretty well as long as the volume is reduced to about 80 percent. As soon as you take the volume to full 100 percent, the speakers on this notebook struggle and pop out distortion and sound tearing very often.