We all love games and more than games we love commenting on them. So be it commenting about a players' performance or the way he tackles a particular shot, we simply want to express ourselves. But if nobody is there to listen to or reply to your comment, then it becomes useless to opine at the first place.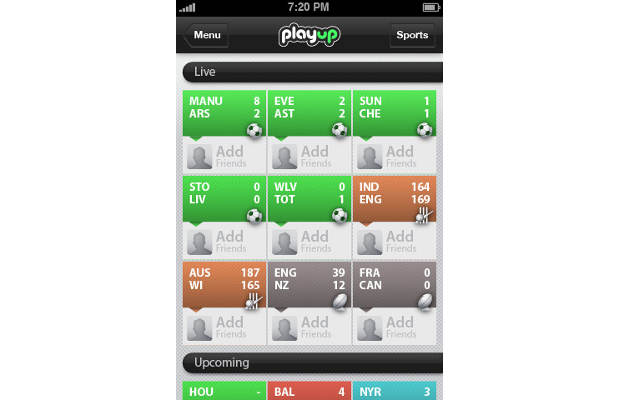 In such a scenario, we all miss an application like PlayUp, which joins like-minded individuals from all across the globe and gives them the much needed opportunity to share their thoughts while the game is on or even when not.
PlayUp, available for iOS operating based devices, is based on a very simple principle of communication and that is what it does wonderfully. It allows people to communicate with other when you dearly need an opportunity to do that.
###PAGE###
It is an absolutely free application and has a very small download size, making it very easy to install and run. For login, all users need to create a simple user ID and a password. Even without logging in, users can spectate what all is going on in the public chat rooms and get a feel of what's happening.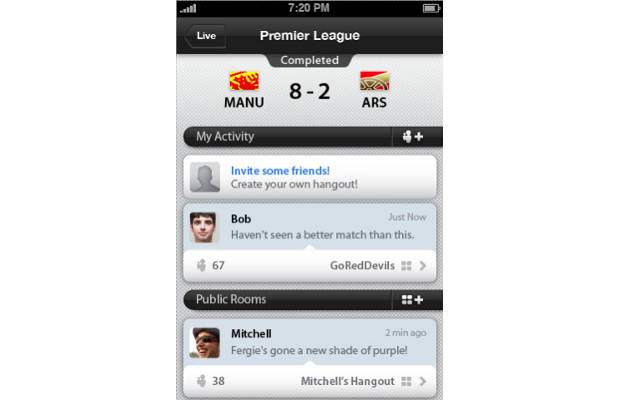 The user interface of this application is very simple and easy to use. User need to have a working internet connection on their iOS based devices to start talking.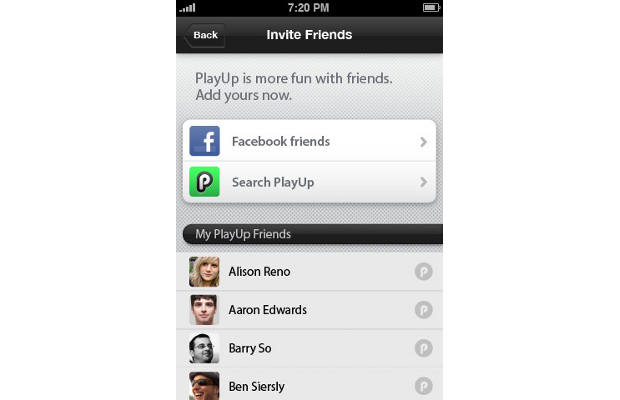 The games are segregated on the basis of timing. So the games that have gotten over feature at the top of the screen followed by the presently running game and at the last you will get the upcoming games. The PlayUp application hosts a large variety of games including Hockey, Football, Cricket and tennis to name a few. There are no automobile based gaming action on PlayUp which we feel is bit of a let down especially considering millions of MotoGP and F1 fans around the globe.
###PAGE###
Also users can connect with their Facebook friends on this application and can even create a private chat room to make it very exclusive indeed.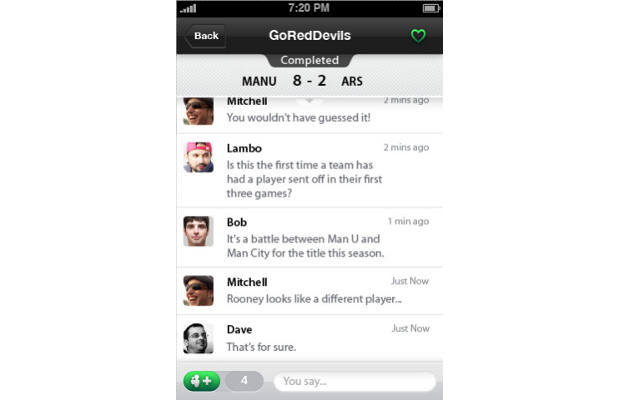 The performance of this application is great and most messages appear online instantly but are absolutely dependent on the internet connectivity. The chartrooms are moderated which is a very good thing. Moreover, the application has a zero tolerance policy so marketers and spammers beware.
All in all, this application finds space for most users and will definitely be liked by many due to its uniqueness.


This application requires an iOS 4.0+ device and above to install and you can download the PlayUp application on your Apple device manually or can also visit the iTunes store to do the same. Alternatively follow this link.
This game is available for iOS, Android and even PC you can also check out the developer website for more details.