Content is always the king And all most all the broadband service providers know it. Even ACT, who is an internet service provider (ISP), geared up to capitalize on it. It may be recalled, ACT was the first ISP to offer 1 Gbps speeds in India.
ACT Stream TV 4K, a product which looks similar to STB ( Set-top box) provided by DTH players, was launched a few weeks back. This device can stream live TV content as well as content from OTT players like Amazon, Netflix and so on. To top it up one can even stream 4K content if the TV supports it.
There have been a couple of internet streaming boxes in the market but this one is unique as it from an internet provider who apart from the content service can provide attractive broadband plans.
Out of the box, ACT Stream TV 4K runs on latest Android 9 Pie and is powered by HiSilicon 3798M V200 chipset made by Huawei. It has 2GB of RAM and 8GB of flash storage to take care of downloads. Apart from Bluetooth connectivity, it supports 2.4GHz and 5GHz WiFi (802.11ac). On the box, you have two USB 3.0 ports, a single Ethernet port, one HDMI port, AV out and also a microSD card slot. The box package comes with an HDMI cable, an ethernet cable and an AV cable.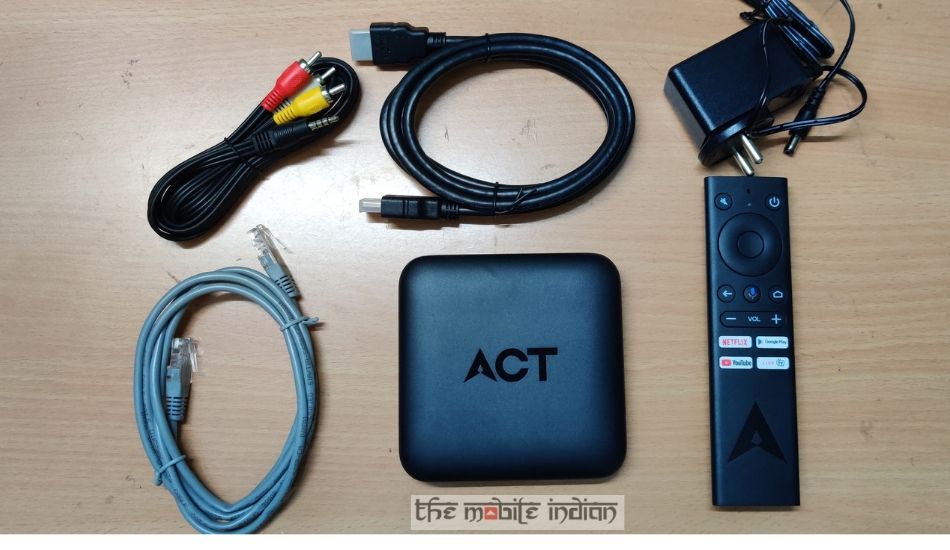 To set up the device one can simply plug in the ethernet cable to directly connect to the router or just use the WiFi. Post that plug in the HDMI cable from the box to your TV and pair the Bluetooth remote as guided during the setup process.
The streaming box comes with a remote control that has a microphone to support voice-based commands and dedicated buttons to access Netflix, YouTube, Google Play Store and Live TV. One can also download their favourite apps from play store for gaining access to more content.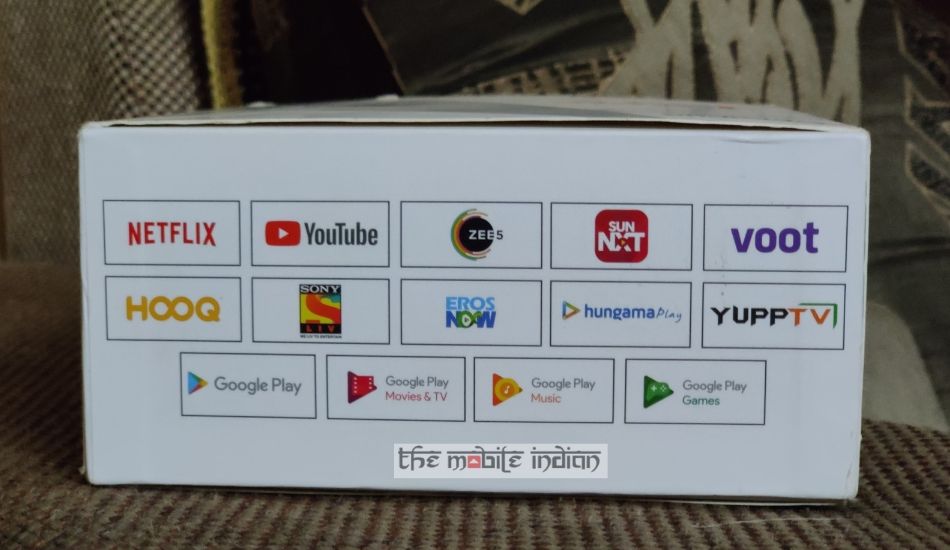 Once connected, the interface is easy to understand and use. It looks quite similar to what you get on Amazon Fire TV. The content is placed under different tabs like Home, Apps & Games, Live TV and Offers. At the time of reviewing around 90 live channels were offered free of cost but one can more channels by paying for them.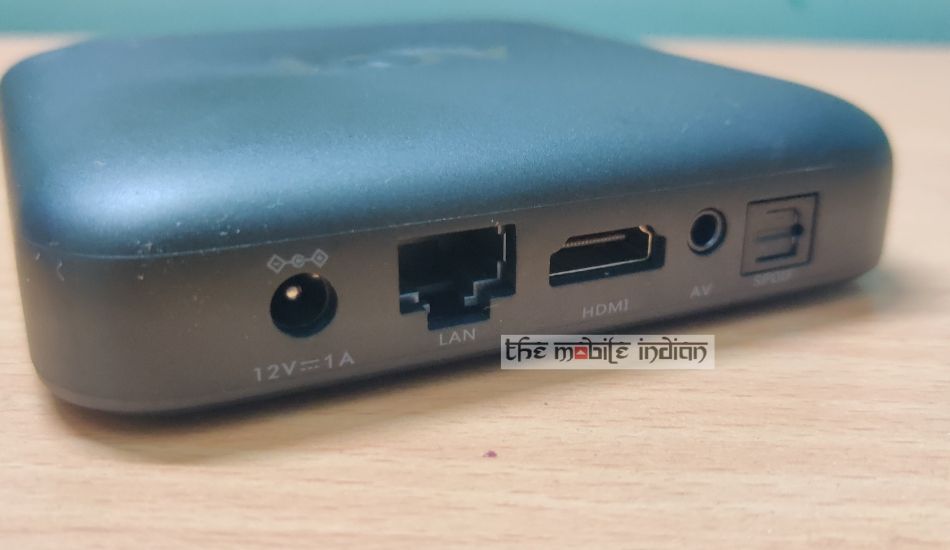 One can enjoy the Dolby Atmos sound quality as well by connection a soundbar via Bluetooth. Apart from live channel and programs offered by OTT players one can play games on the box. We tried the Asphalt 8 which was preloaded in the review unit.
The experience was decent but to have a better experience we would suggest pairing a Bluetooth keyboard or gaming controls as a remote control has its limitations. If you want, USB provided in the box can be used to play downloaded content.