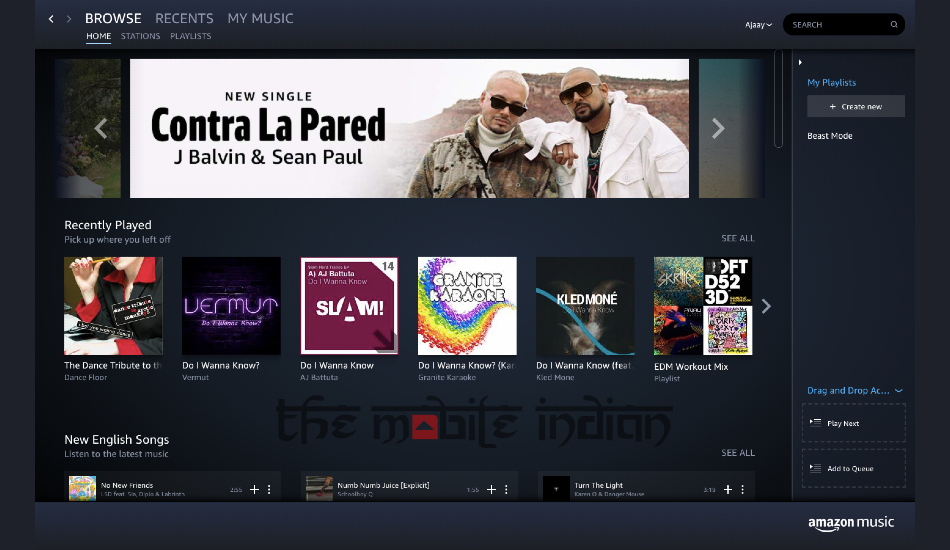 Amazon Prime Music comes bundled with an Amazon Prime subscription which is available for either Rs 999 a year or Rs 129 a month. The service can be accessed across Android, iOS, Mac or Windows and offers close to over 40 million tracks across various languages and genres.
Additionally, Prime Music listeners can simply ask Alexa to play music wherever they go, while the app is open on any iOS and Android smartphones, without tapping the Alexa icon. Prime Music can also be used with an Alexa-enabled smart speaker like Amazon Echo or Echo Dot. The paid subscription also offers benefits like Prime Video and free delivery when shopping through Amazon.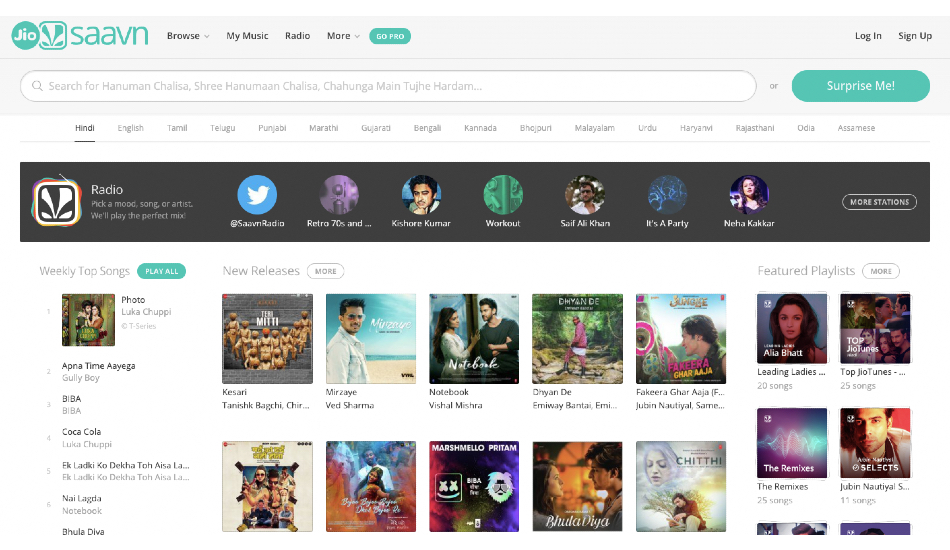 Reliance Jio's JioMusic and Saavn recently merged into a single entity and launched JioSaavn to become the largest streaming, entertainment and artist platform in South Asia. The music streaming app offers the most diversity in terms of language and offers tracks across 15 different languages with a total collection of over 45 million soundtracks.
JioSaavn is available in India for free but with ads. Users can also opt for the Premium service which will be free for 90 days on trial but will be charged at Rs 99 for 1 month or Rs 999 for 1 year. Premium features include offline downloads, ad-free music and HD audio quality.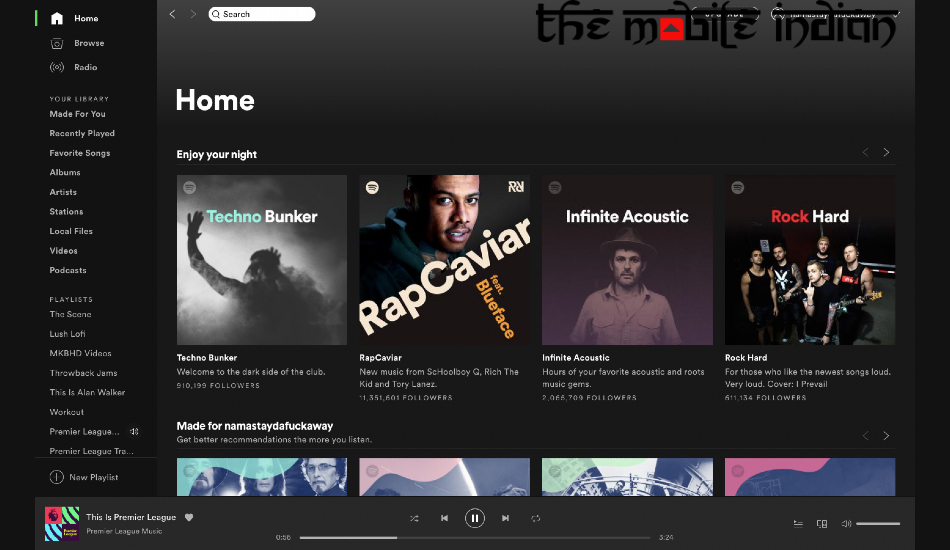 Spotify launched in India at the end of last month with a monthly subscription plan of Rs 119 and a yearly subscription of Rs 1,189. While the free version offers all soundtracks but on shuffle and with ads, the Premium service offers a lot more than an ad-free experience. Users can choose from a collection of over 35 million songs and the highlight of the app is that it sorts out relevant tracks depending upon your listening preferences through Daily Mixes and mood-centric playlists.
Spotify also offers high quality 320 kbps music, offline listening, ad-free playback, exclusive first-hand content upon release and the ability to play any track without Shuffle Play through a Premium subscription. It's available across Android, iOS, Windows and Mac and offers the smoothest interface from any in this list.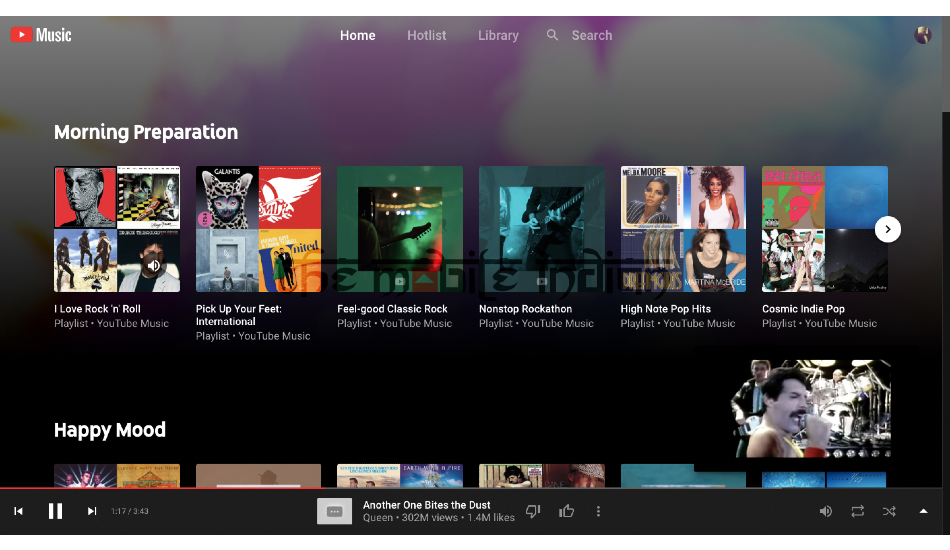 YouTube Music filters only music content from YouTube's large collection of videos to offer users a music streaming service with video, if needed. Users will be able to search songs, albums, artists and a database of playlist depending upon their music taste. The service also provides users with an option to view the music videos and live concerts of the songs that they search for as well as their remixes.
Being a Google product, YouTube Music will be able to offer personalised playlists depending on your recent searches and locations. With a YouTube Music Premium subscription, customers also get offline playing to up to 100 tracks, background and ad-free playing. YouTube Music Premium can be availed at Rs 99 per month in India and is currently being offers on a free trial of three months.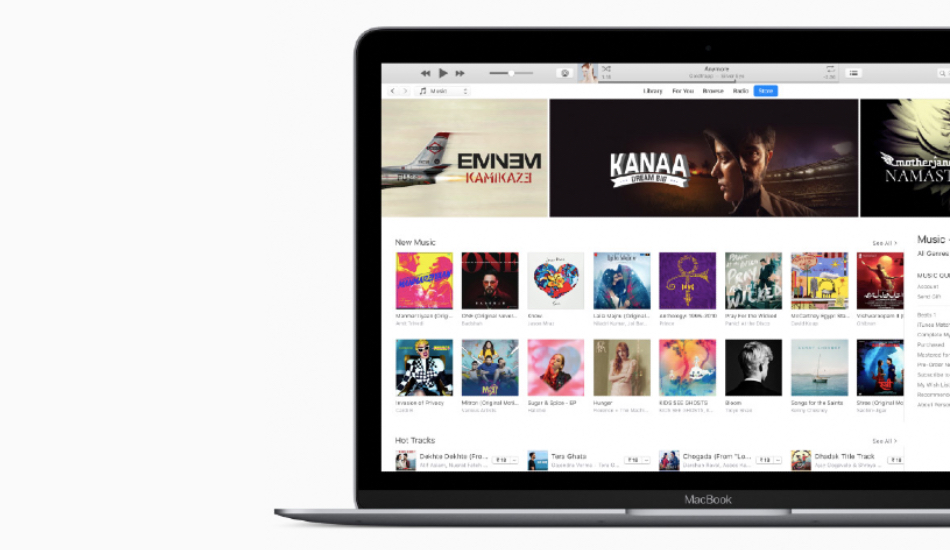 While Gaana, Spotify and YouTube Music do offer users content for free, Apple Music simply doesn't. Apple's pricing for its Music subscription isn't reasonable as well. While shelling out Rs 120 for monthly service sounds alright, Apple doesn't offer any other plan for the service, not even an early pack, so as to allow users to buy a long-term subscription at a cheaper rate.
Audio quality isn't that great either as it maxes out at 256kbps with the only added advantage being that it can be streamed on iOS, Android, Windows, Mac, Android Auto, CarPlay and AirPlay.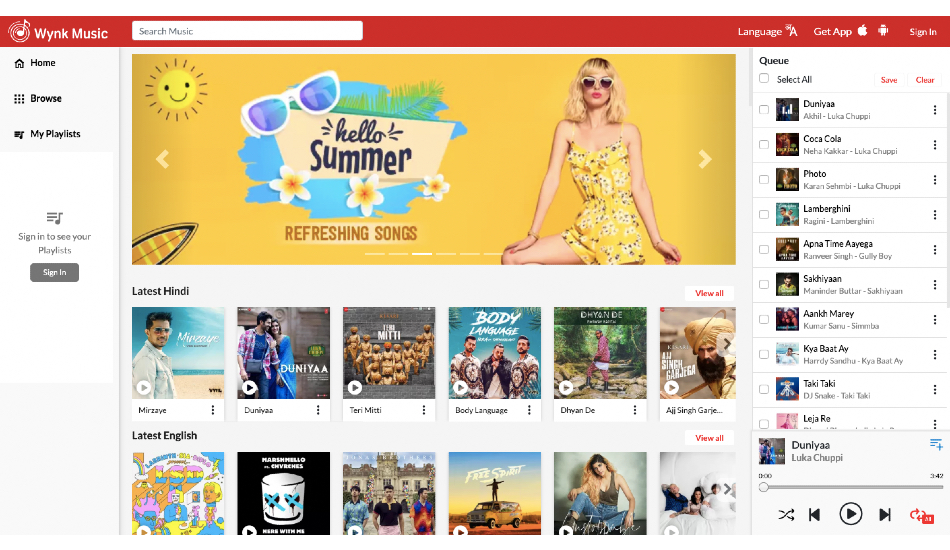 Probably one of the oldest music streaming services is Airtel's Wynk Music as it launched over five years ago. While Wynk can be accessed for free with ads by Airtel users, non-Airtel users will have to buy a Wynk Plus subscription at Rs 99 and Rs 120 to use the app on Android and iOS respectively.
Airtel users, however, will only have to pay Rs 29 and Rs 60 for Android and iOS devices for the premium subscription. A premium account offers ad-free offline listening with unlimited downloads, Playlists by moods, artists and genres, Internet Radio, Song and album purchase, Set caller ring back tone and 320kbps HD audio listening.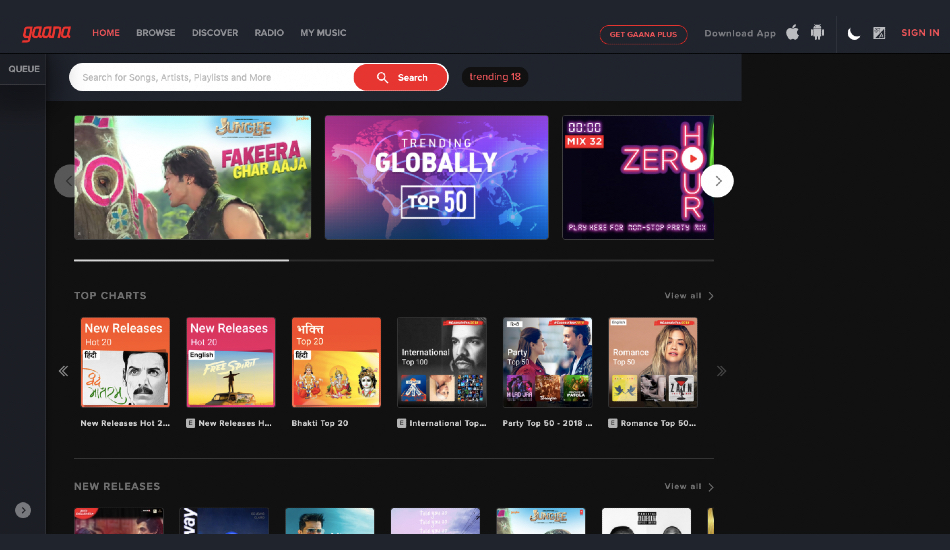 Gaana is much older music streaming after having introduced in India sometime back in 2013. The app was first launched as a freemium service with ads to support the revenue but has since evolved into a polished and demanding audio source. Gaana Plus, which is its premium service, is available for Rs 99 for one month, Rs 199 for 3 months, Rs 249 for 6 months and Rs 499 for one year.
The Rs 499 yearly plan also packs in a SonyLIV subscription and offers unlimited downloading and streaming at HD quality. Gaana is available in Android, iOS, web, and Windows 10 and can also be accessed through Android Auto, Apple CarPlay, Airplay, Chromecast, Google Home and Amazon Echo.