To target regional language users, Ziox Mobile has partnered with Reverie Language Technologies for its language based mobile solutions. After this, the upcoming Ziox Mobile's phone are expected to come pre-stalled with Reverie's language apps.
Reverie's Indic Phonebook on the Ziox Mobile smartphones is the default contact app and will allow the users to save, search and read their phone contacts in 11 languages- Hindi, Bengali, Telugu, Marathi, Tamil, Gujarati, Kannada, Malayalam, Odia, Punjabi, Assamese and English. This would help the users to overcome most popular requirements of a mobile phone which are making calls and sending messages.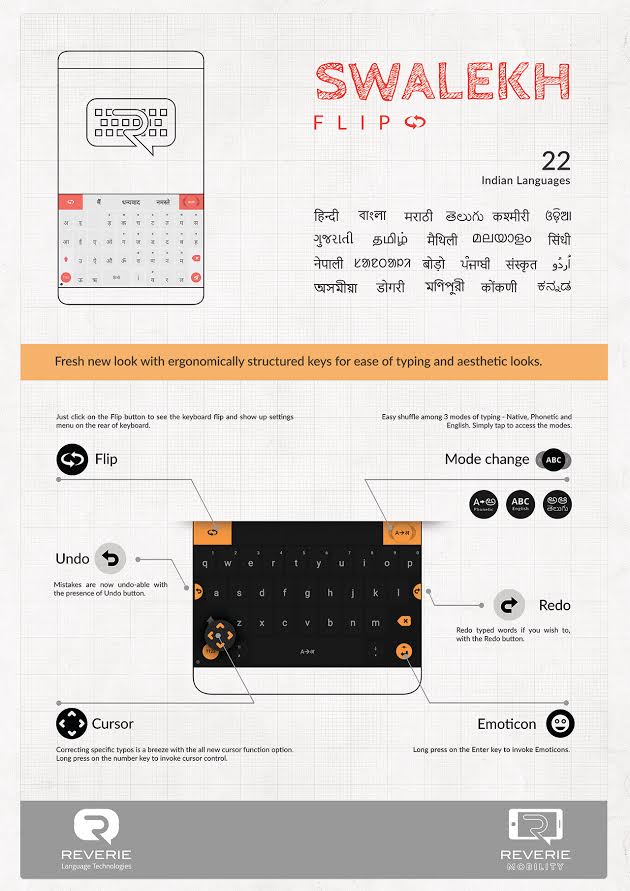 Indic Keyboard Swalekh Flip is an intuitive keypad which enables a user to type in their language of choice. It supports all 22 official Indian languages – Hindi, Bengali, Telugu, Marathi, Tamil, Gujarati, Kannada, Malayalam, Odia, Punjabi, Assamese, Nepali, Bodo, Dogri, Konkani, Maithili, Manipuri, Sanskrit, Kashmiri, Sindhi, Santhali, Urdu and English. Other features include three modes of typing – Native, Phonetic & English, Easy access to keyboard settings at a 'flip', Localised Language menu options in the keyboard settings, Faster response time on long key presses, Dedicated number row option, Undo-redo option and Cursor option for character navigation.
"Ziox Mobile has pledged to combine quality and innovation in its products. We chose Reverie because space on a mobile phone comes at a premium and their solutions have the lightest footprint amongst similar language apps in the industry. With them, Ziox is redefining innovation in customer centricity by giving its customers a chance to connect with their colleagues, friends, and family in regional languages. Ziox is committed towards its consumers and looks to further strengthen its footprint pan India and increase regional language engagement" commented Deepak Kabu, CEO, Ziox Mobile.